Anyone else ready to dance this summer festival season? Let's break out the summer festival necessities and get ready to live it up this summer…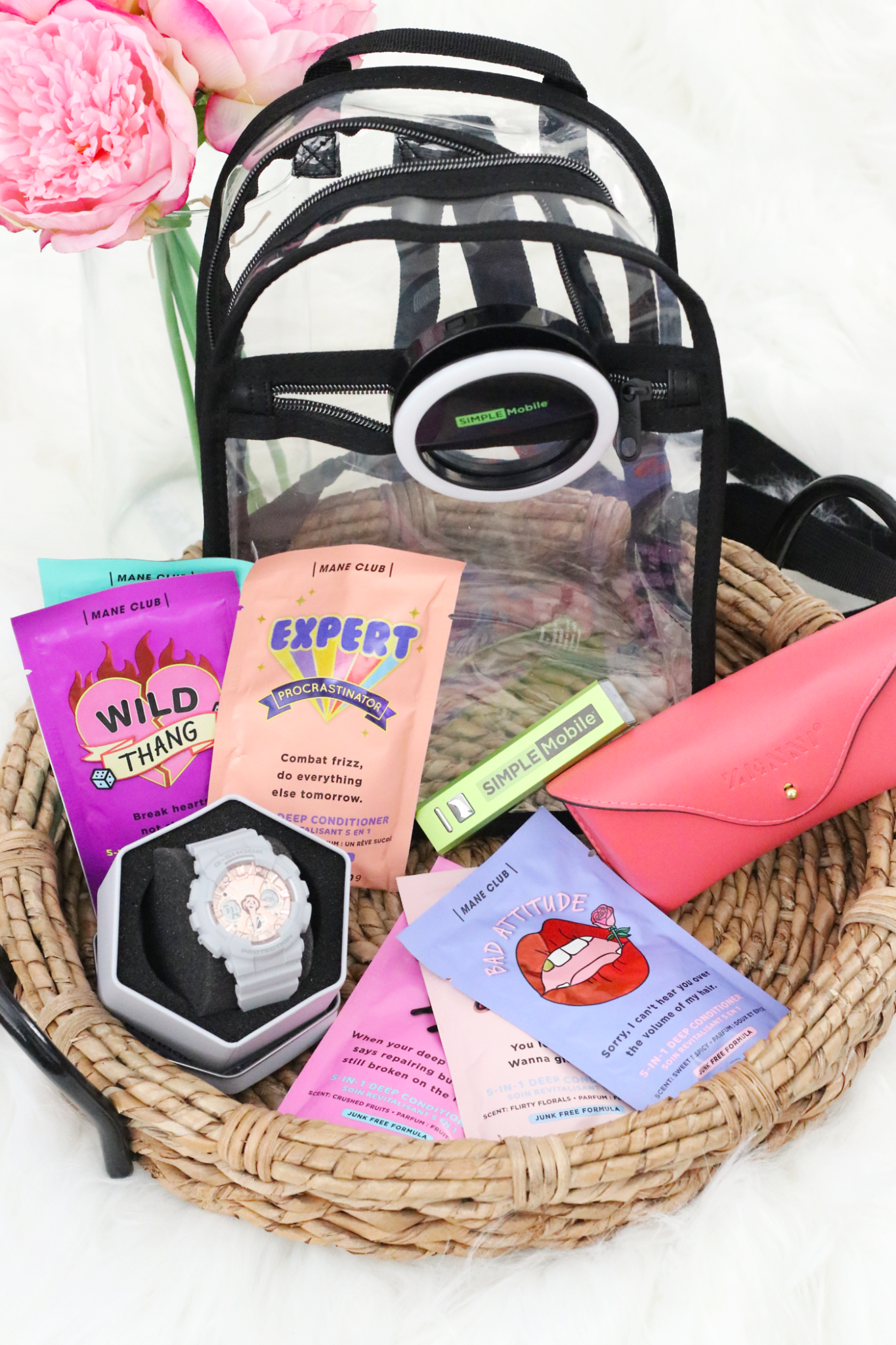 Today's post has been sponsored by Babbleboxx.com. All thoughts and opinions are my own as always.
Can you seriously believe we are about to officially enter June? I mean damn time really is flying so incredibly fast I can't believe it.  Although if I am being honest- I am NOT ready for summer to hit Southern California (you know more crowded places, super hot sweaty weather- to name a few). One thing I am ready for this summer – is the festival season and breaking out all of my favorite summer festival necessities.
I know, I know… you are probably thinking -festival season… You're a bit late to that one Jamie. Coachella is over.  
I know most of us think festival season is Coachella because it's massively covered on social media, every celebrity under the sun is there, and all those awesome Instagrammable moments are all over the place- however, Coachella is usually the kick start of festival season- we still have so many great ones coming up including Lollapalooza (4 days long) and Bonnaroo Music Festival, Glastonbury (in the UK), Firefly and so many more. So with the festival season about to kick off into full swing this month, I figured what better way to get ready than with a few must-have summer festival necessities + top tips I have learned over the years.  
SUMMER FESTIVAL NECESSITIES + TIPS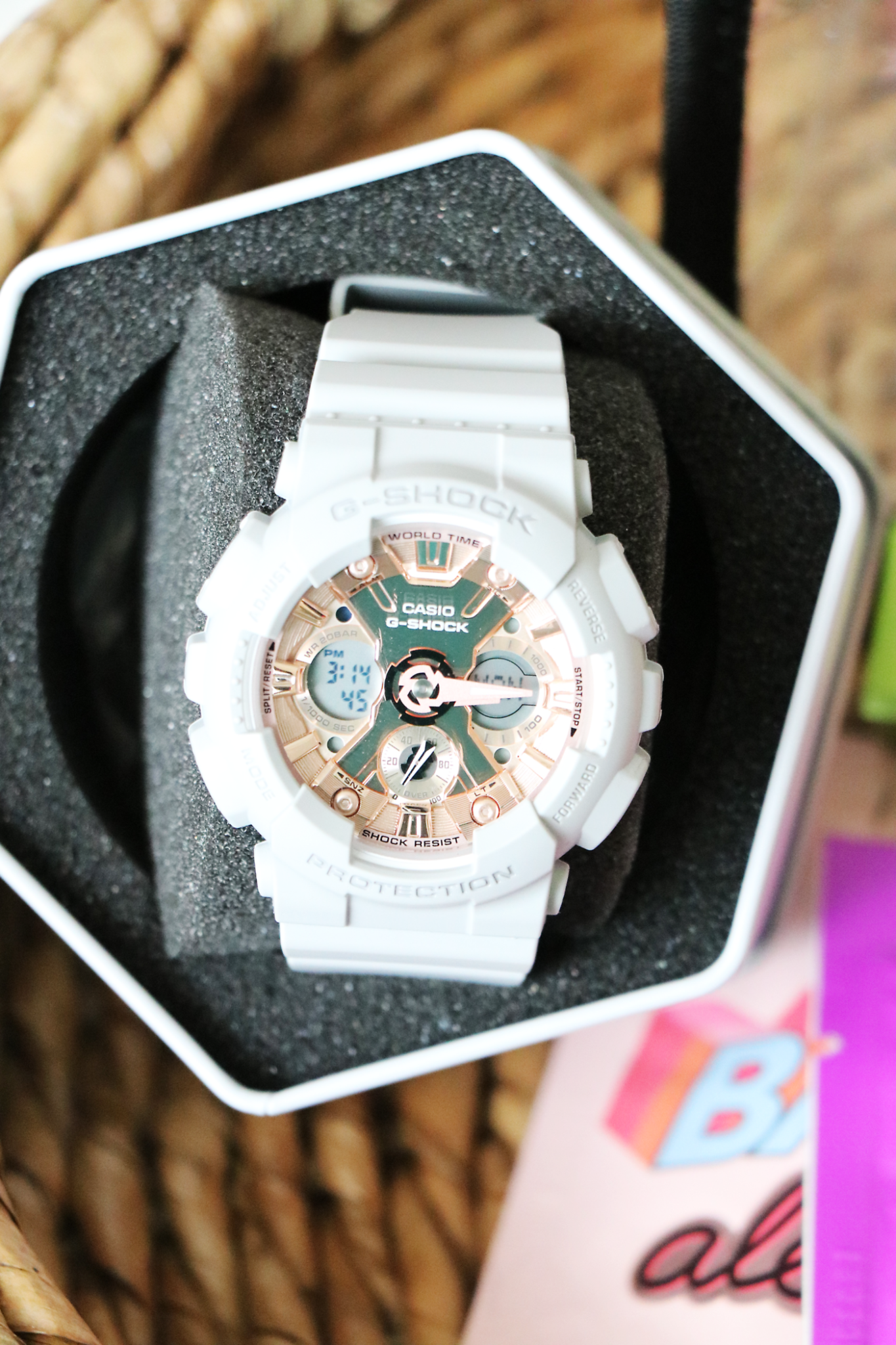 // ROCK A WATCH TO STAY ON TIME //
I know most of us rely on us our cell phones for everything including telling time, but I like having a regular watch to make sure that I will continue to stay on time for all the artists I want to see, especially because you never know when your cell phone will die. This watch by CASIO G-Shock is seriously AMAZING! Not only does it allow you to set 4 daily reminders (to never miss a show), have a countdown timer and a stopwatch- but it also has an auto LED light (great for the evening),  is water resistant up to 200M and the stylish band is perfection and the matte rose gold details are amazing. I love that it is sporty yet on trend for festival season and will be rocking this all season long. 
// 
DO NOT WEAR BRAND NEW SHOES //  
This one you would think is a no brainer but let's be honest breaking your shoes in at a festival is not smart. Think about it- you will be dancing, walking, jumping up and down, and everything in between. So make sure that your shoes are flat, comfortable and that you can manage to be in them ALL day.
// BRING A ZIPLOCK BAG //
Festivals can be either two things- wet or dusty usually. Trust me you will want to bring a ziplock to help keep your phone dry and safe in case it rains. If not, your phone will get ruined and you will wish you had listened to this summer festival necessity for sure.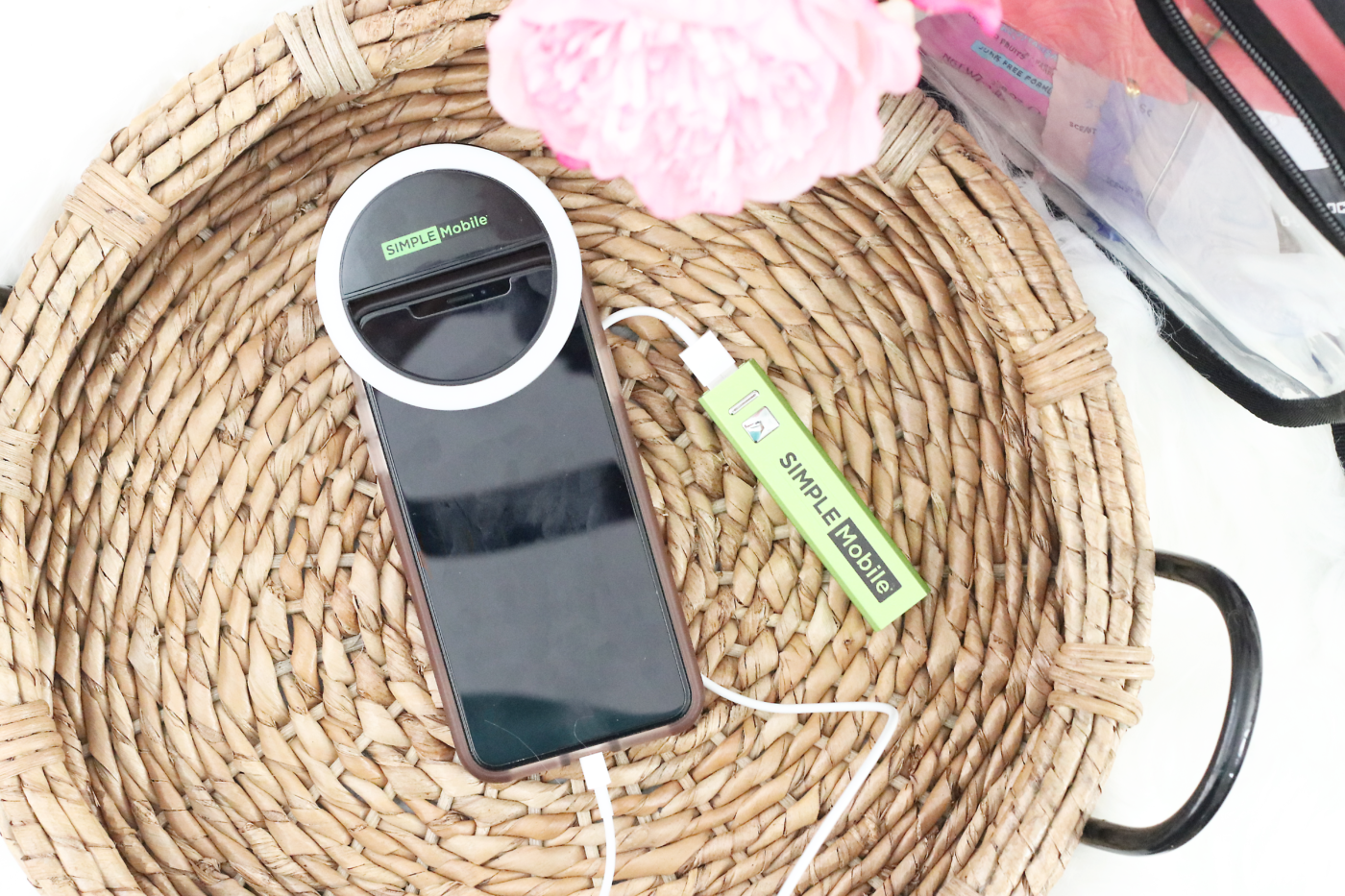 // A BACK-UP PHONE CHARGER //  
Trust me ALWAYS pack a back-up battery of some sort because recording videos, taking videos, texting friends to meet up – will drain your battery life faster than anything. I mean who wants to be mid-selfie with Panic at the Disco in the background when all of a sudden your phone dies… not me. So I always make sure to pack a back-up battery in order to stay connected. Another item I have learned to bring is a great selfie ring light (for all those night shots during Ariana Grande's set) – as well as the perfect cellular plane to stay connected all festival season. SIMPLE mobile, is a great affordable, no-contract plan that offers unlimited talk, text, and high-speed data on the lightning-fast 4G LTE network- with 30-day plans starting out as low as $25 and NO mystery fees or overage charges- amazing right? Trust me a great cell phone plan is great especially in the middle of festival season.  For more information check out www.SIMPLEmobile.com.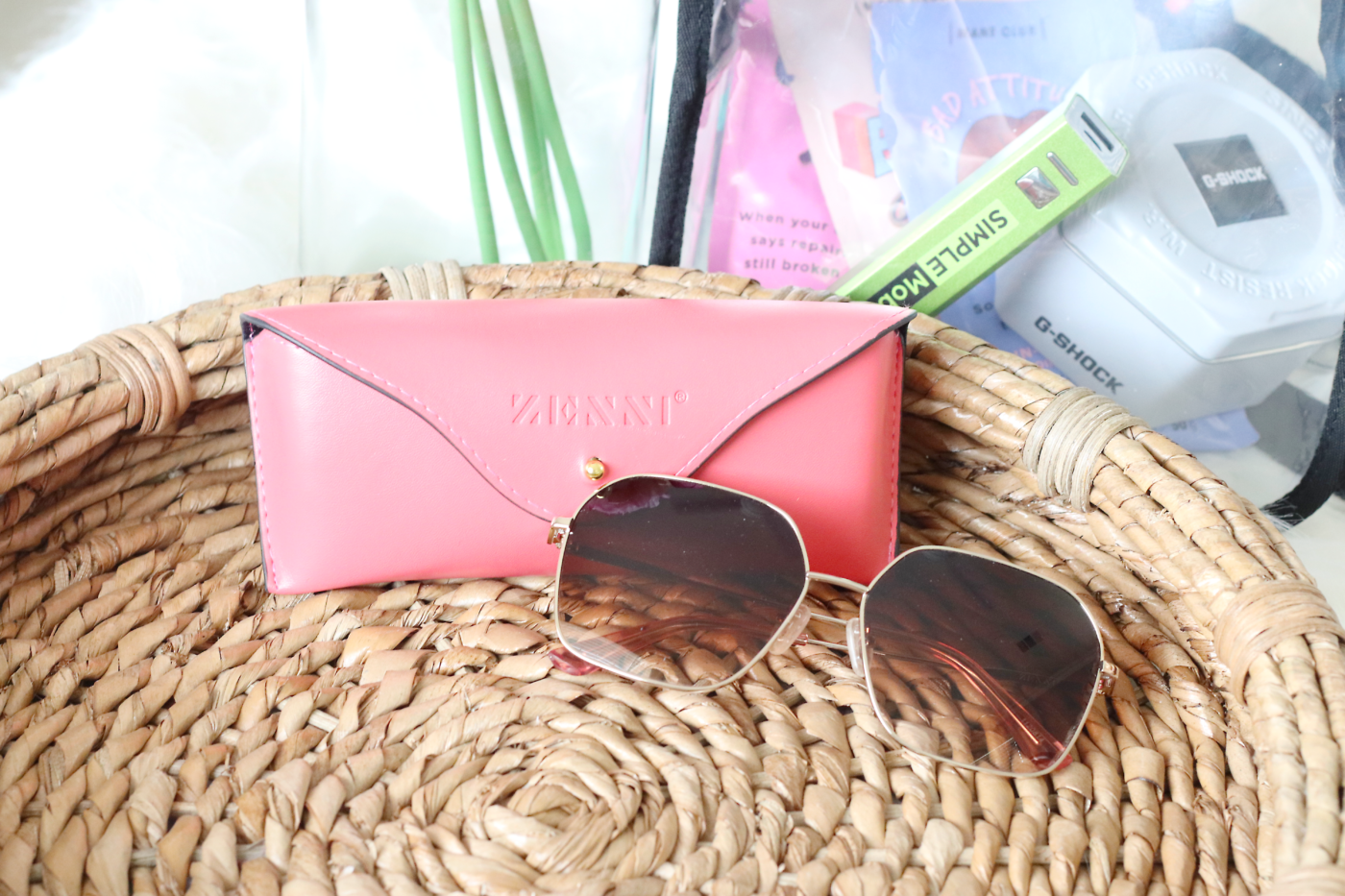 //SPF… AND SUNGLASSES //
This almost goes without saying, but you would be surprised. How you are so excited to head to the festival and you realize you forgot all of the summer festival necessities? Hand raised high- been there, done that… Don't ask how I managed to survive without sunglasses in the 110 desert sun.  This year I am prepared with these awesome Gold Framed Sunglasses by Zenni Eyewear. Not only are they super on trend this season, but they are also comfortable and perfect to help protect my eyes from the massive beaming festival sun. Need help finding the perfect festival-ready sunglasses? Zenni Eyewear has a whole festival eyewear section on their site to help you navigate festival season stylishly. I am already stocking up on a few other pairs.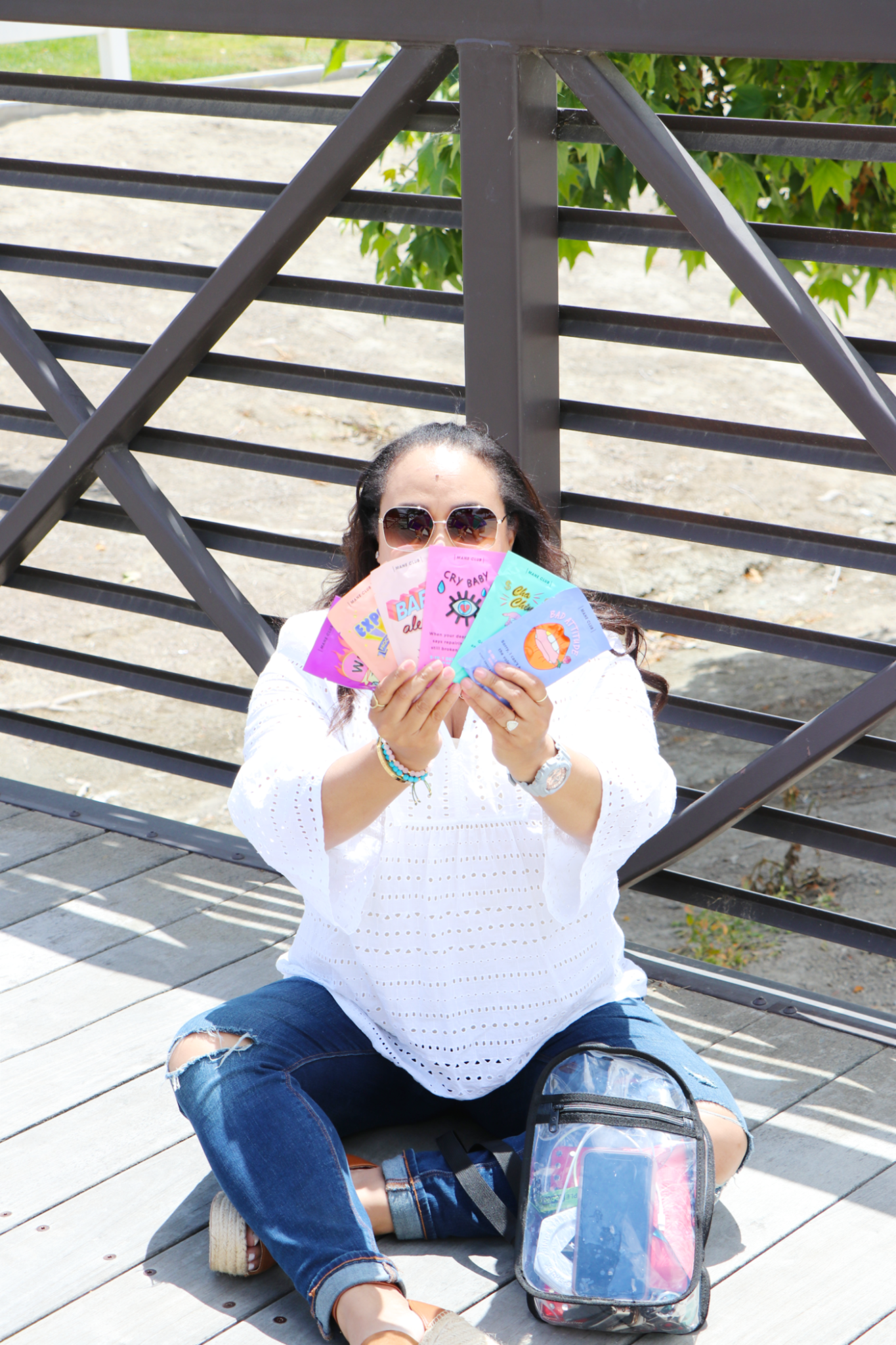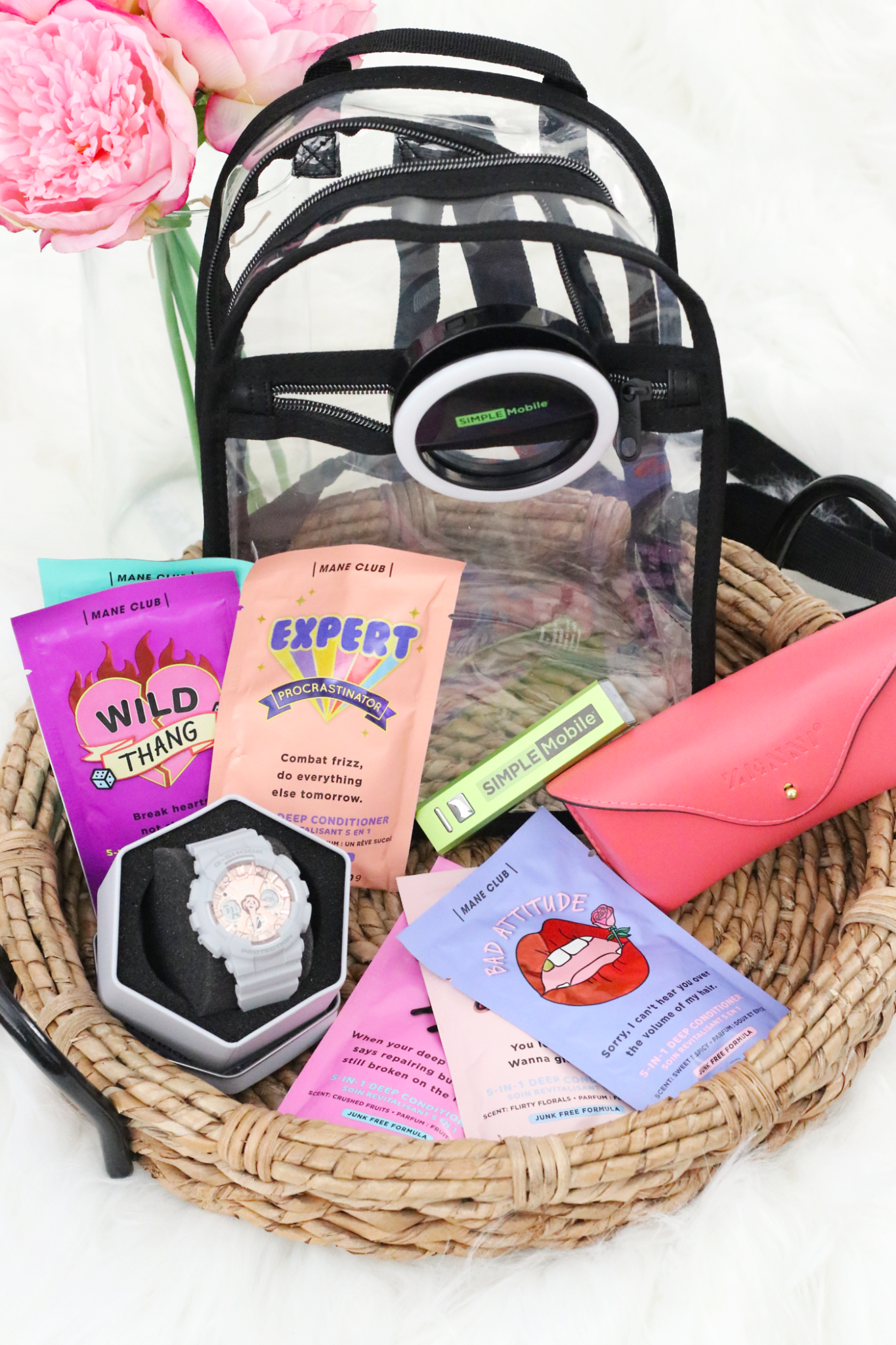 // PREPARE YOUR HAIR FOR HUMIDITY… AND EVERYTHING ELSE // 
So the first time I went to a festival, I never realized how much havoc the sun took on my hair. I mean the beaming sun, cold nights, and sometimes rain- can really cause a girl to walk around with a hot mess head of hair.  This year I am preparing with these awesome Mane Club Hair Masks. These hair masks seriously work so major magic on your hair and help address all of the concerns with their perfectly formulated hair treatments in each packet. They help strengthen, repair, condition, tame frizz and add shine- basically all of the things anyone enjoying festival season needs to address beforehand for preparation and after to replenishment and maintenance.  My favorite so far is the WILD THANG 5-in-1 Deep Conditioning Mask! It is perfect if you have any breakage or dry hair- trust me it will change your life- plus it also had a tropical coconut vibe to it. I am OBSESSED!
// BRING A BACKPACK//
A backpack or a great sized cross-body bag will be the way to go. Because who doesn't want to have all their essentials AND remain hands-free?  This one by Samsonite is going to be saving my life all season with their stylish Go Clear Women's Backpack. Not only is it clear, durable, and BPA-free it is so on trend and literally made for festival season.  I love that it has a large main pocket and a small outer pocket all while remaining small enough that it is not clunky or heavy.  It will also be great for football season in the fall and stadium concerts- since they are heading towards clear purses, backpacks, etc in order to bring them in.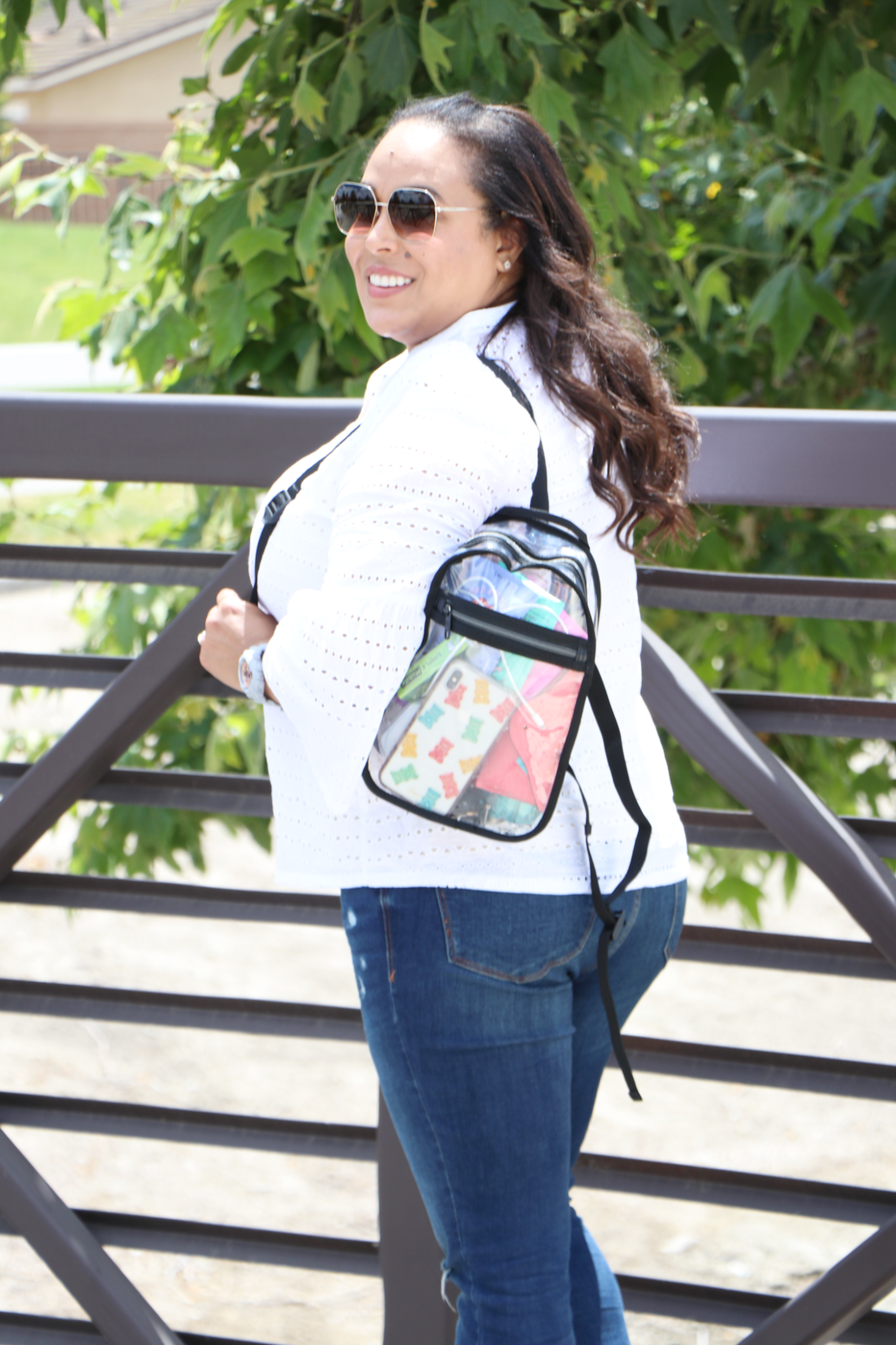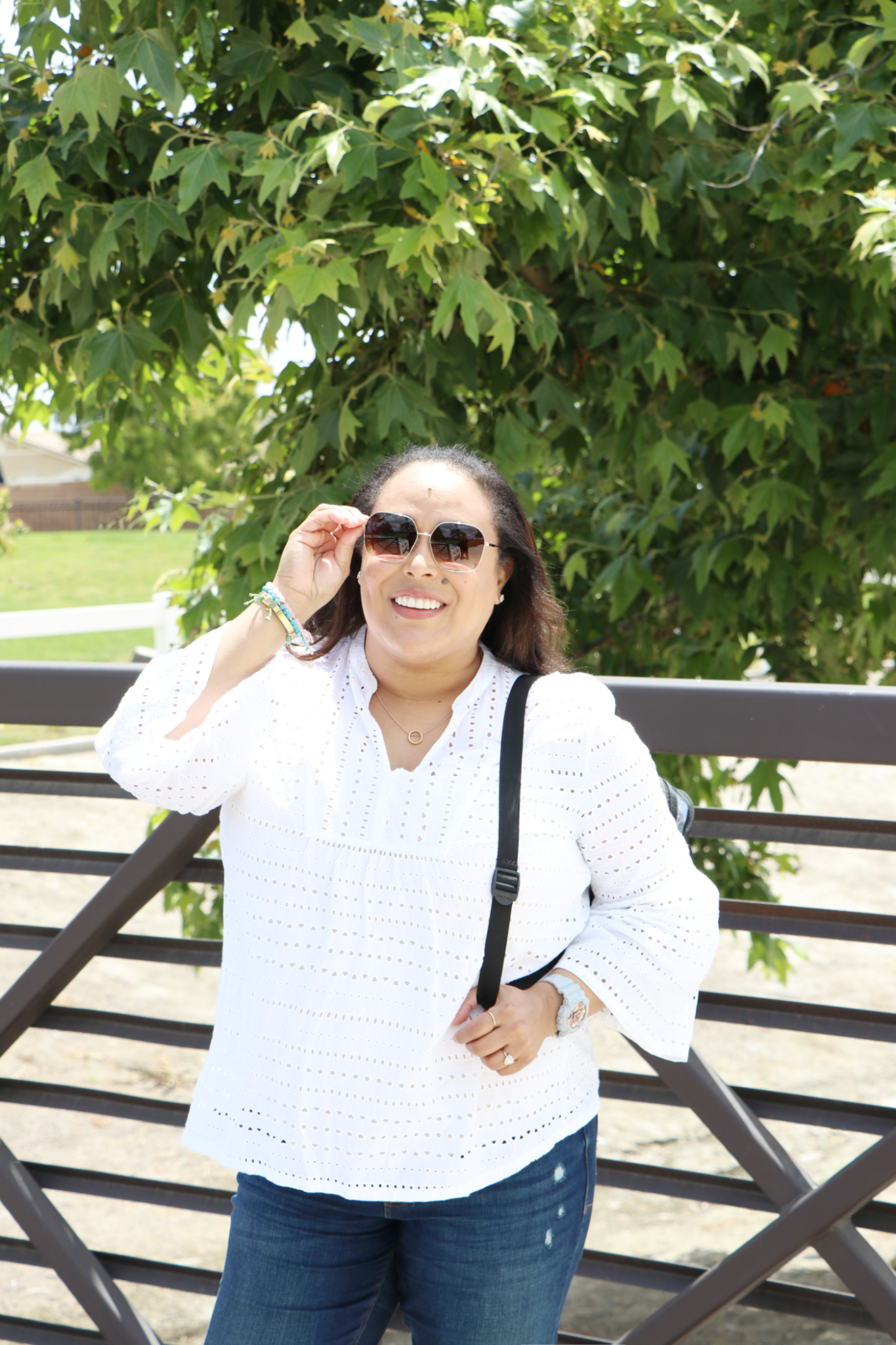 So this festival season be ready to live it up, dance like the night will never end to your favorite artists, and of course roll in style. Don't forget to stay hydrated, laugh a ton, and enjoy yourself, and don't forget those summer festival necessities.
What festivals are you planning on heading to this year? What are some of your summer festival necessities? Let me know in the comments below…
READ NOW, PIN FOR LATER:

festival festival season music festival music festival season