Looking to escape the hustle and bustle of daily life? Here are 5 reasons you NEED to visit a Burke Williams Spas ASAP!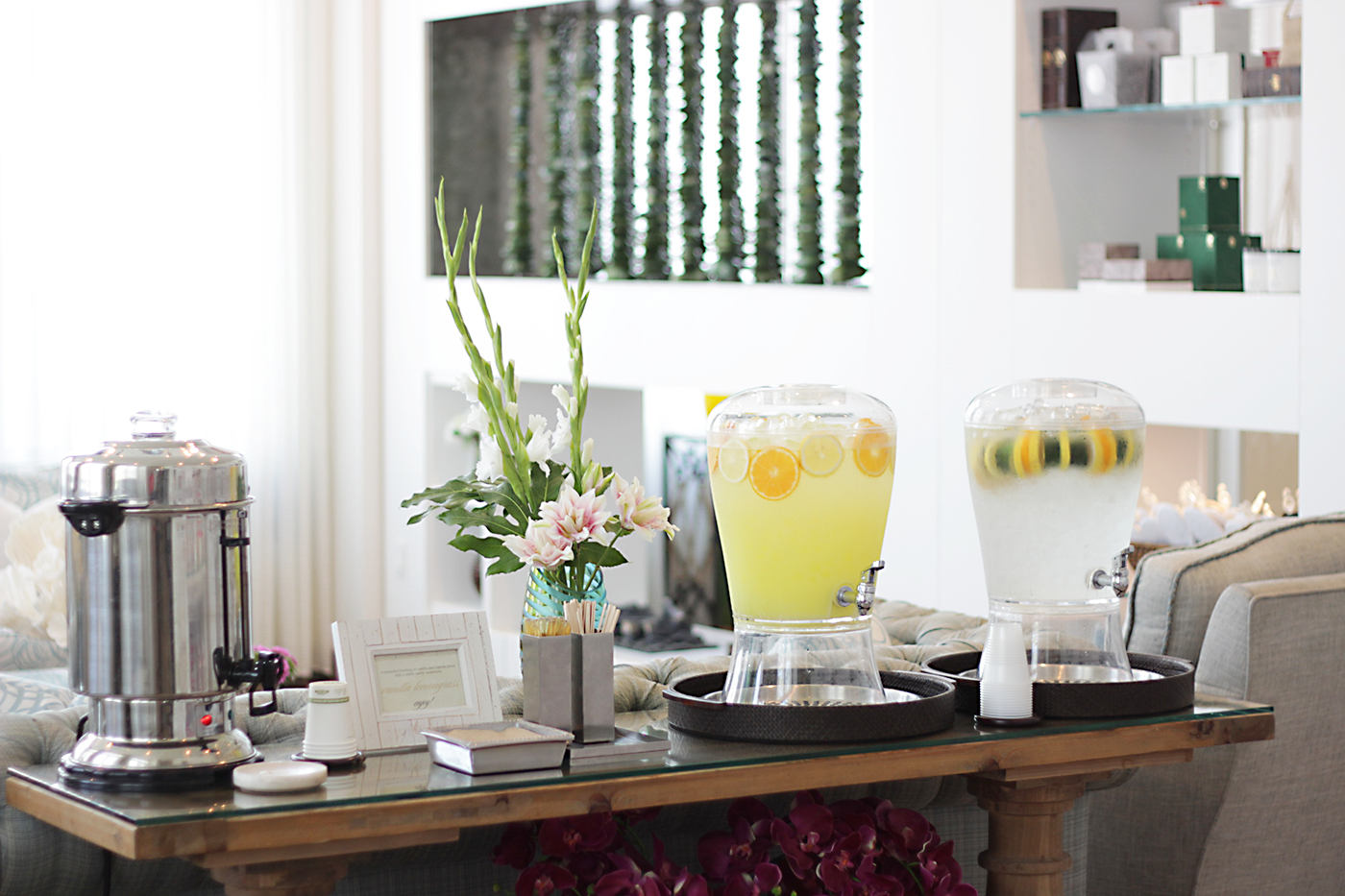 Full Disclosure: I received two complimentary treatments from Burke Williams Woodland Hills, but thoughts and opinions are all my own.
If you follow me over on Instagram you will have seen that last week I got to spend the day with one of my favorite friends- Carly. Carly was turning a year older and she decided she wanted to spend an awesome birthday morning being pampered and refreshed at the gorgeous Burke Williams located in Woodland Hills.  I had never been to the Woodland Hills location, so when Carly asked I instantly said YES. I mean what better way to celebrate the birthday girl, then with an escape from the hustle and bustle of Los Angeles for a few hours?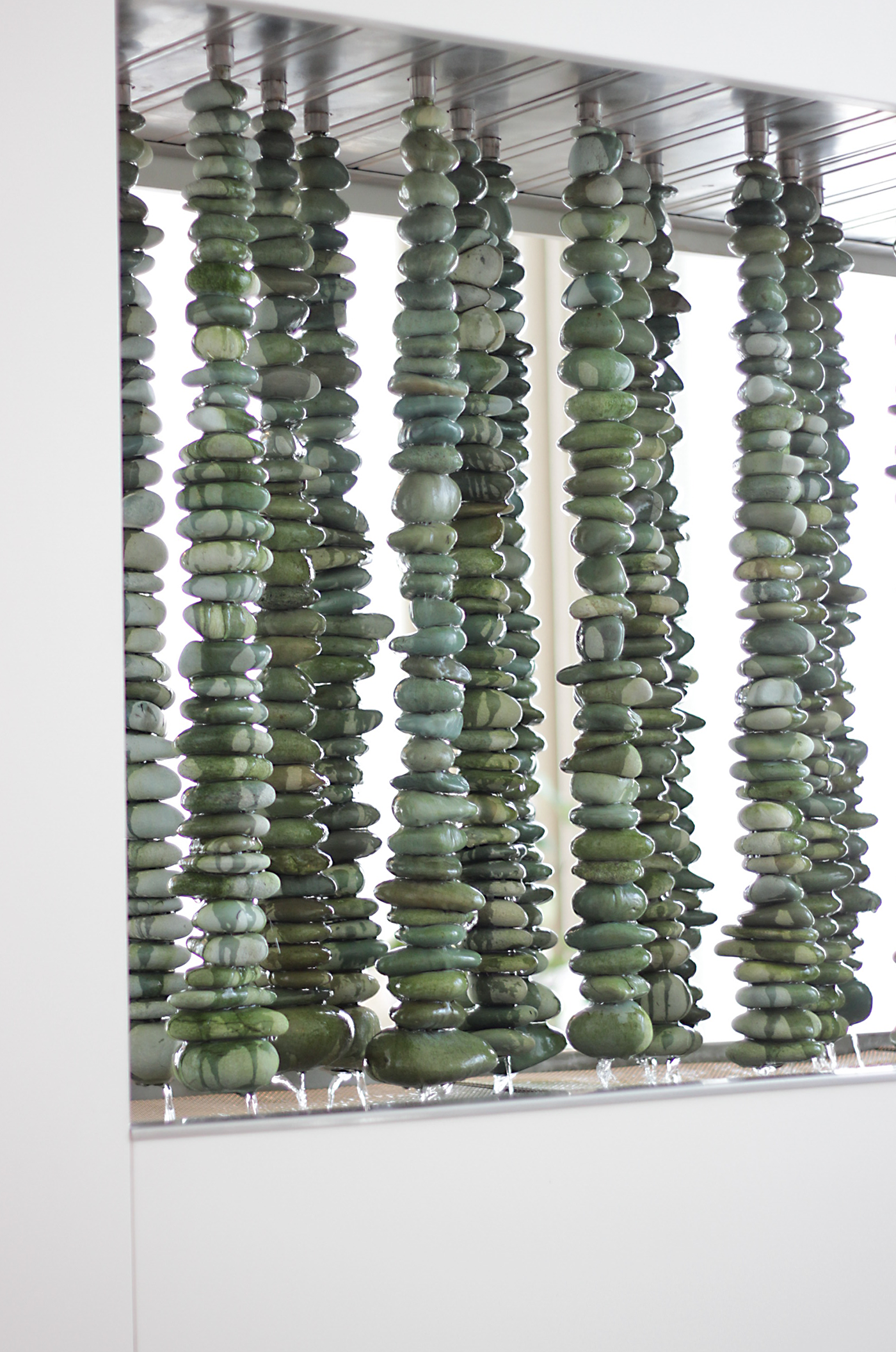 You guys, the Burke Williams Woodland Hills is absolutely STUNNING! Located at The Village at Westfield Topanga, this location might just become my favorite location out of the ten Burke Williams locations (Orange is a solid second runner up). The Woodland Hills location is seriously stunning with its bright and airy yet uber relaxing decor. From the amazing custom oil blend station to the serene garden room, the day was absolutely amazing from start to finish. I left feeling relaxed and refreshed 100%. Today I am partnering with Burke Williams to bring you an AWESOME giveaway for you AND a friend so you can have your own girls day at your local Burke Williams.  
Need a few reasons to head to your local Burke Williams? Here are 5 reasons you NEED to sit back, relax, and rejuvenate at your local Burke Williams spa.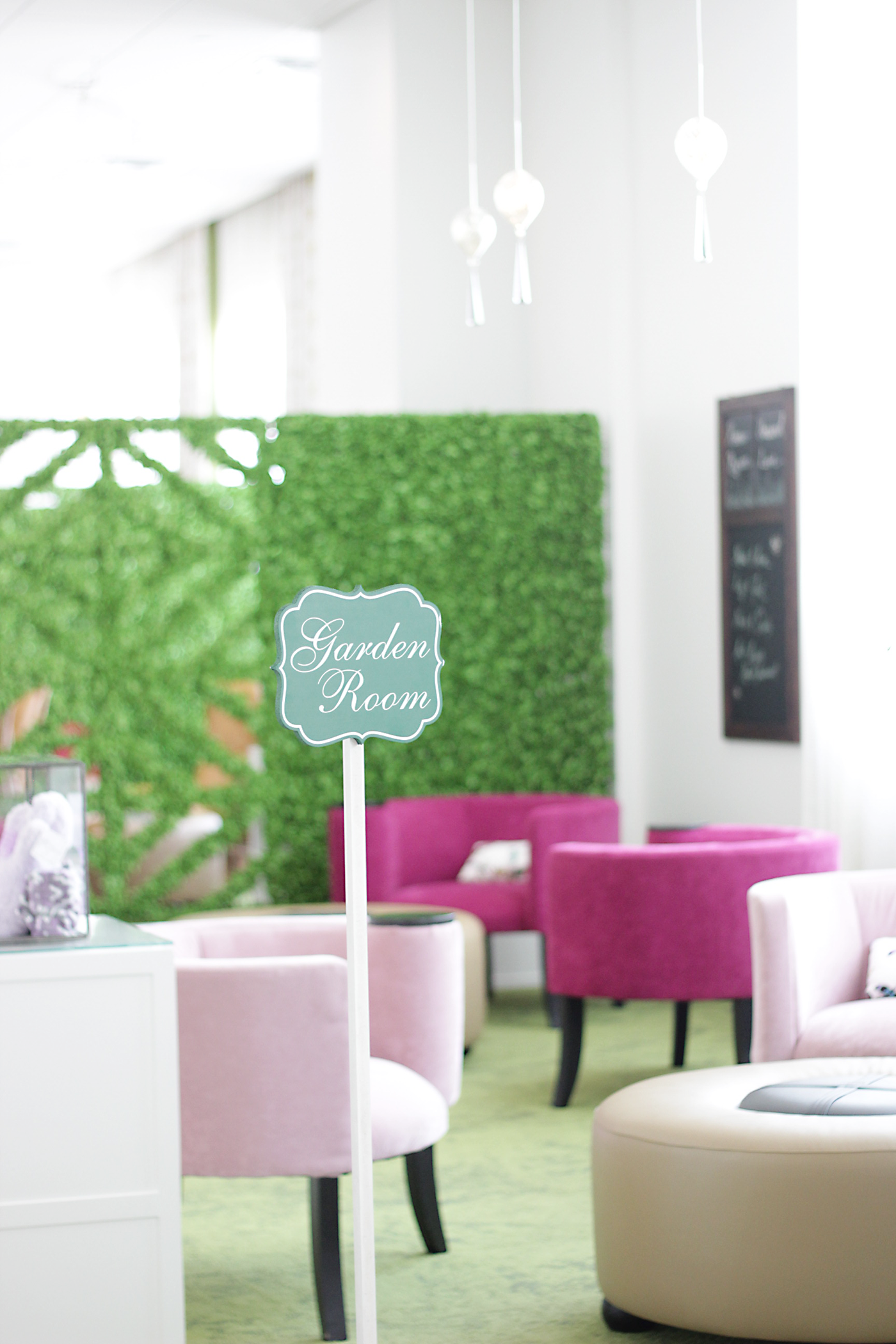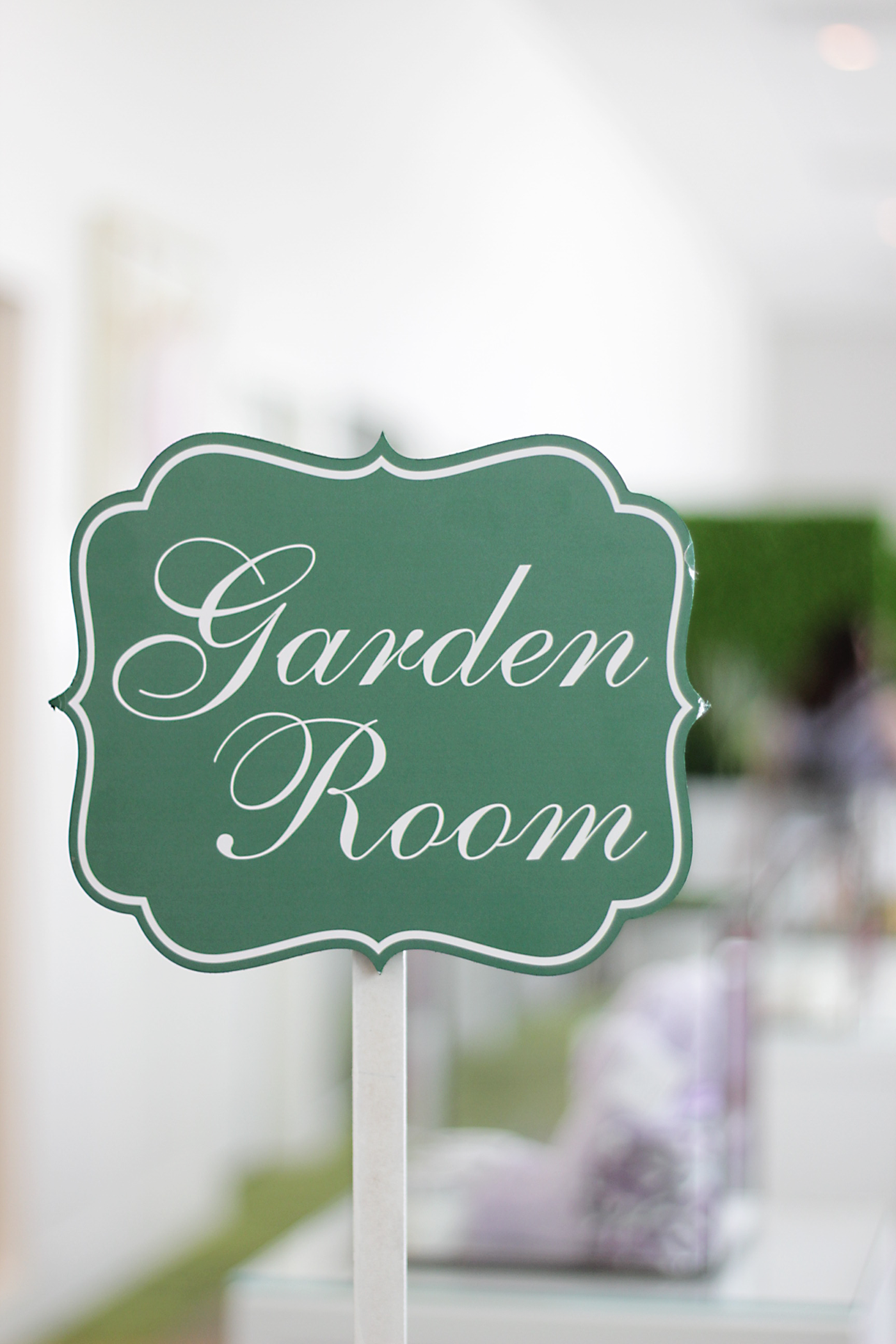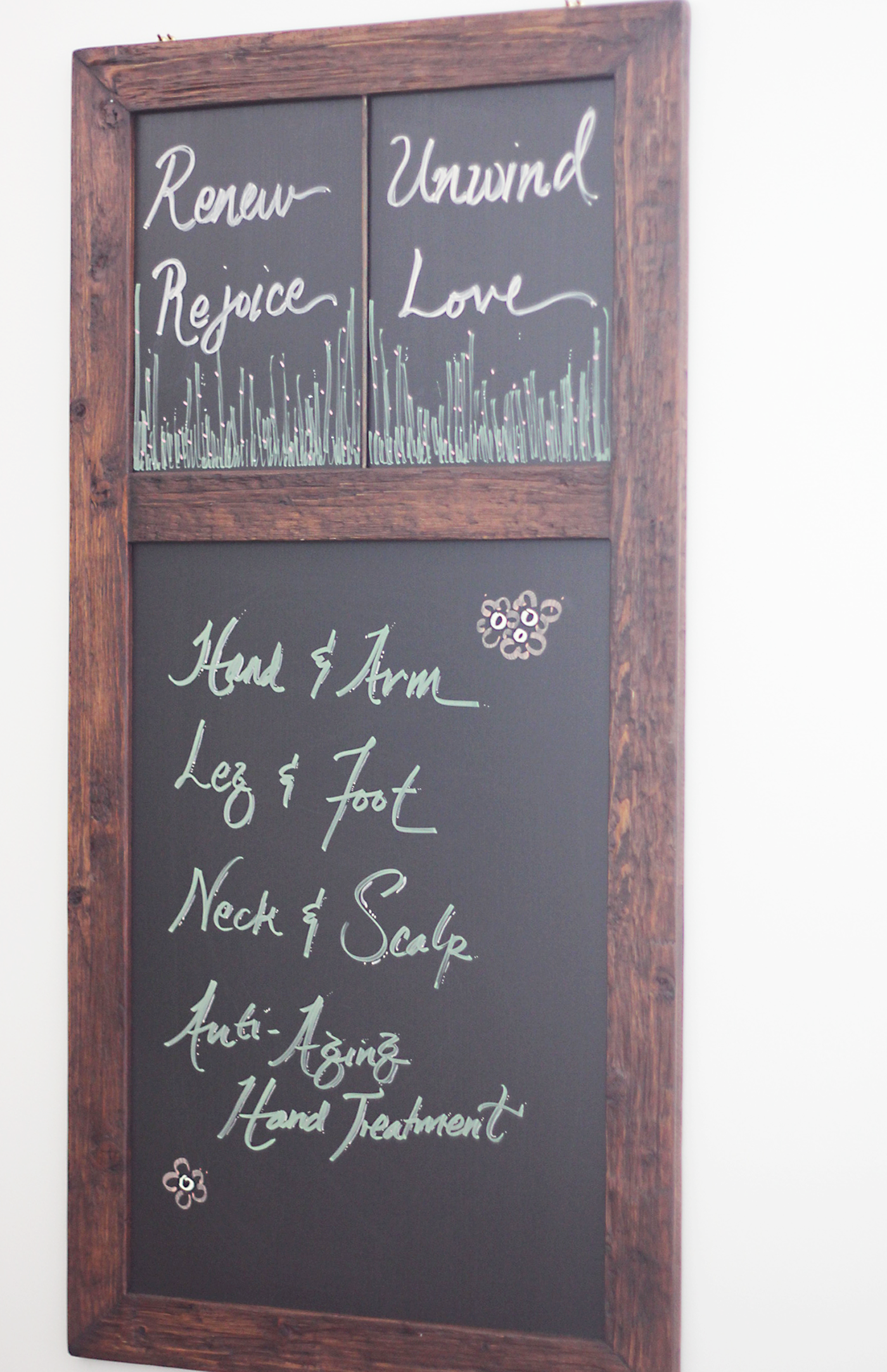 ONE // THE GARDEN ROOM MASSAGES
I had the absolute pleasure to receive a garden room massage. The comfort and relaxation in this amazing open spa is seriously the perfect place to receive your massage all while catching up with your girlfriend. Carly and I got to sit back and relax as we both received a few neck and scalp massages. I opted for more neck and shoulders instead of neck and scalp, especially since I spend so much time glued to my computer screen.  After picking my massage scent- a relaxing lavender blend– I was instantly in heaven as I sat with warm stones on my shoulders and seriously the most amazing massage my shoulders and neck have ever experienced.  I HIGHLY recommend this!
TWO // THE FACIALS ARE BEYOND SUPERIOR
The first treatment I received of the day was a Spa Style Facial. O-M-G, not only was my facialist EXTREMELY knowledgeable about skin and skincare, she seriously gave me the most amazing facial ever. I love that after we went over in detail my skincare concerns, my daily product regiments (day and night), she thoroughly explained everything she was doing every step of the way. From the amazing steam cleansing to the tingling Eminence Lime Stimulating Masque (high recommend) we chatted as she recommended products for me and new steps in my skincare regimen to address all my concerns. After our facial, I picked up a few new skincare products including the Eminence Eight Greens Phyto Masque to give me a bit of glow and radiance all while address any hyperpigmentation concerns and random hormonal breakouts I have.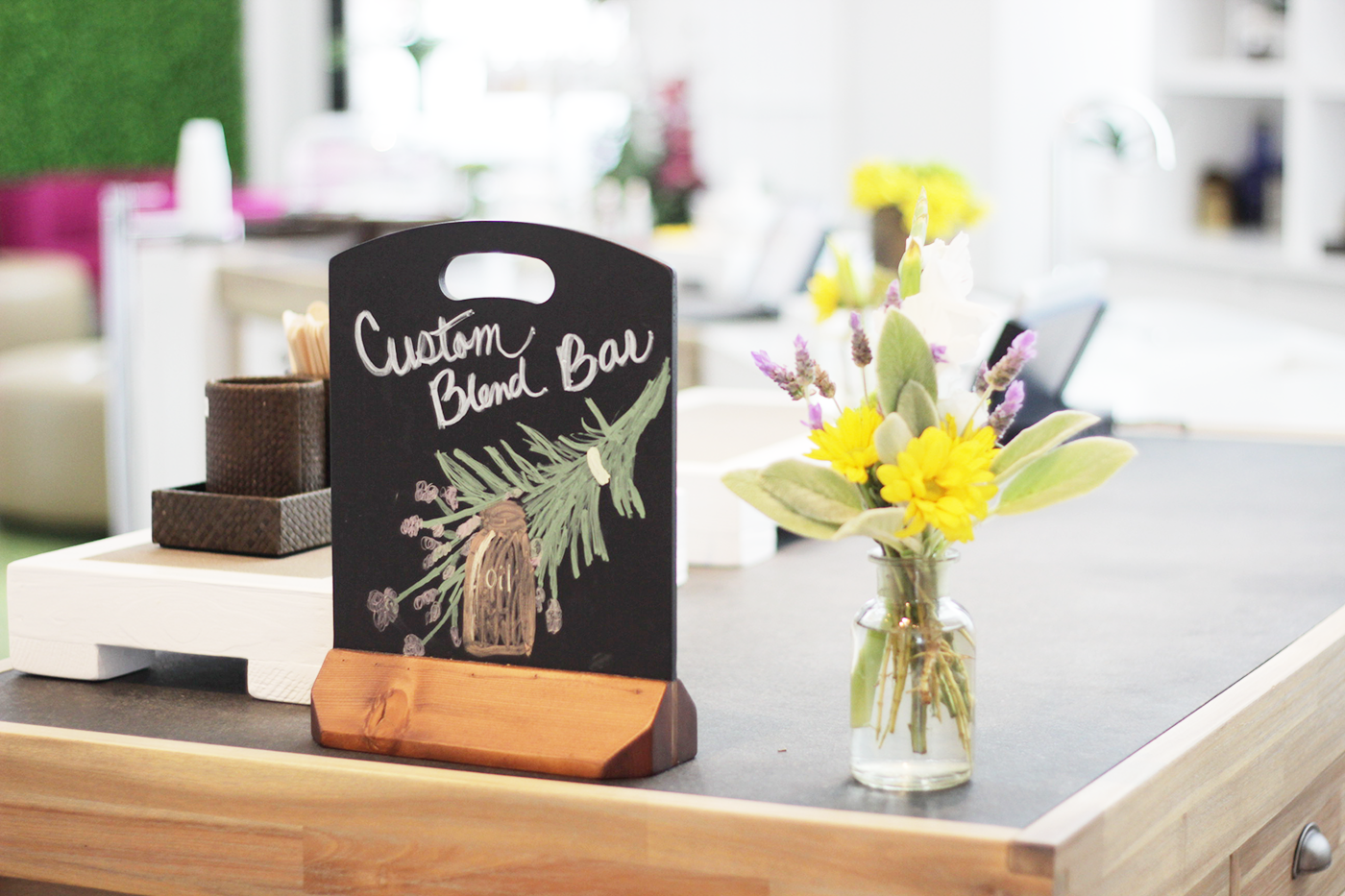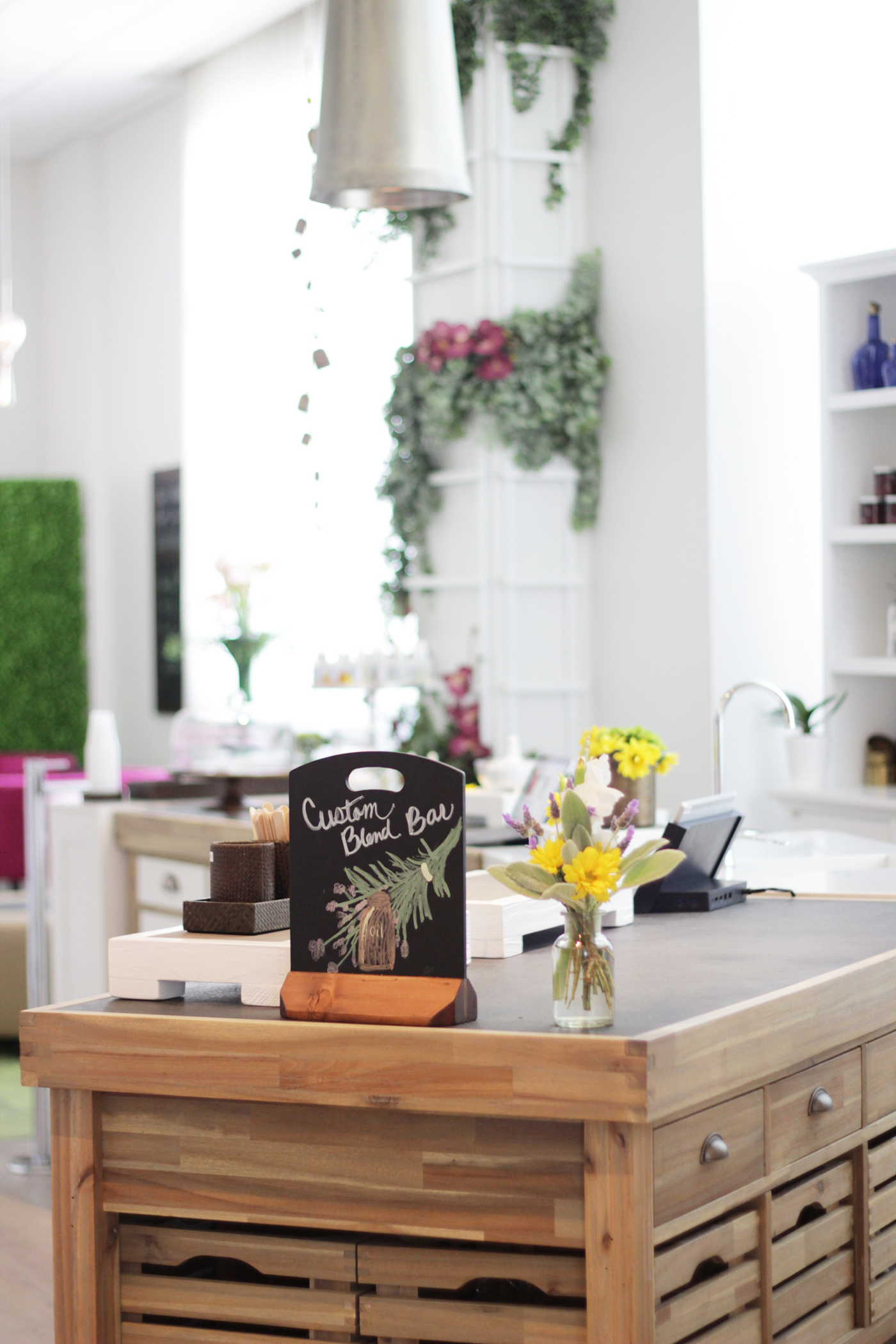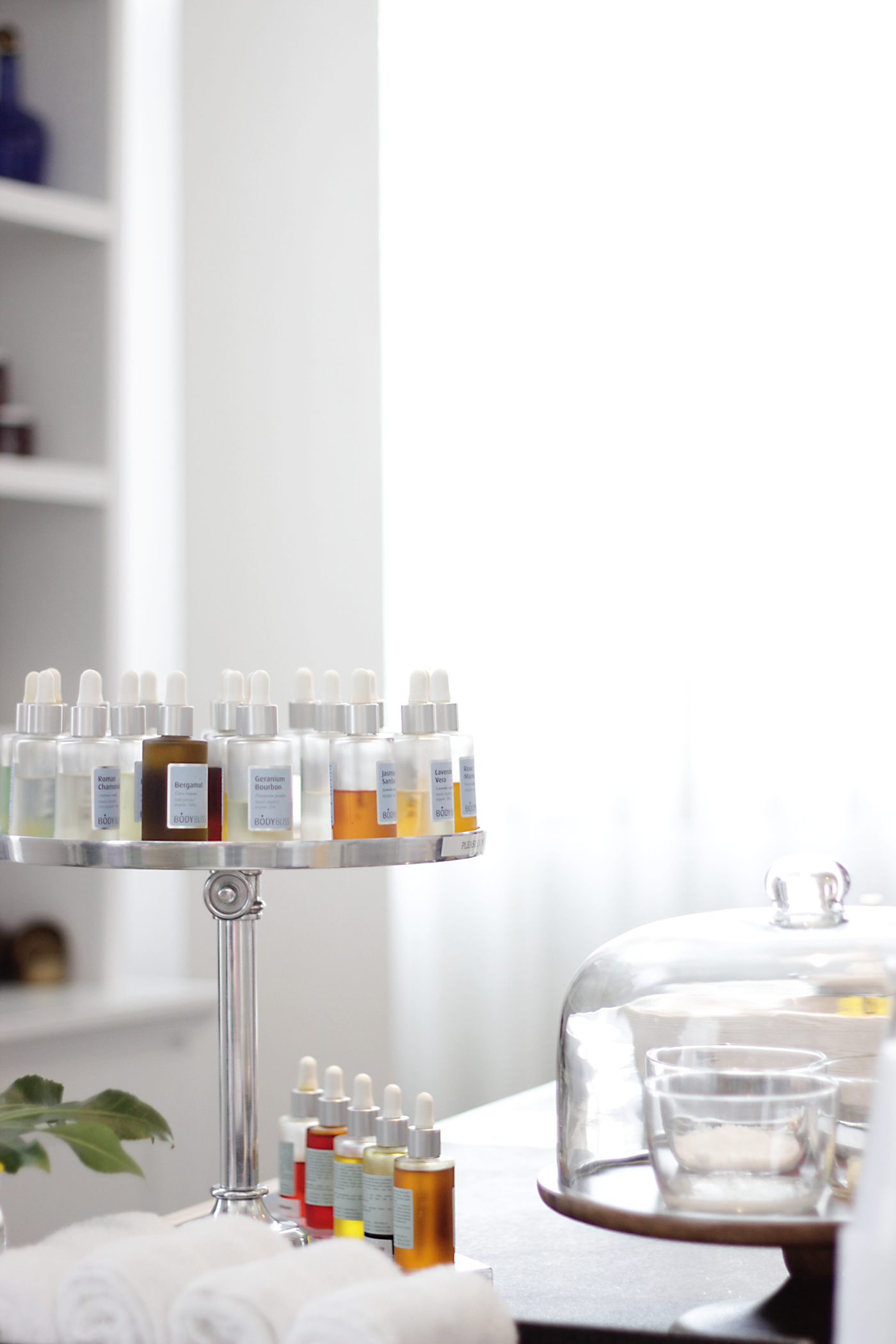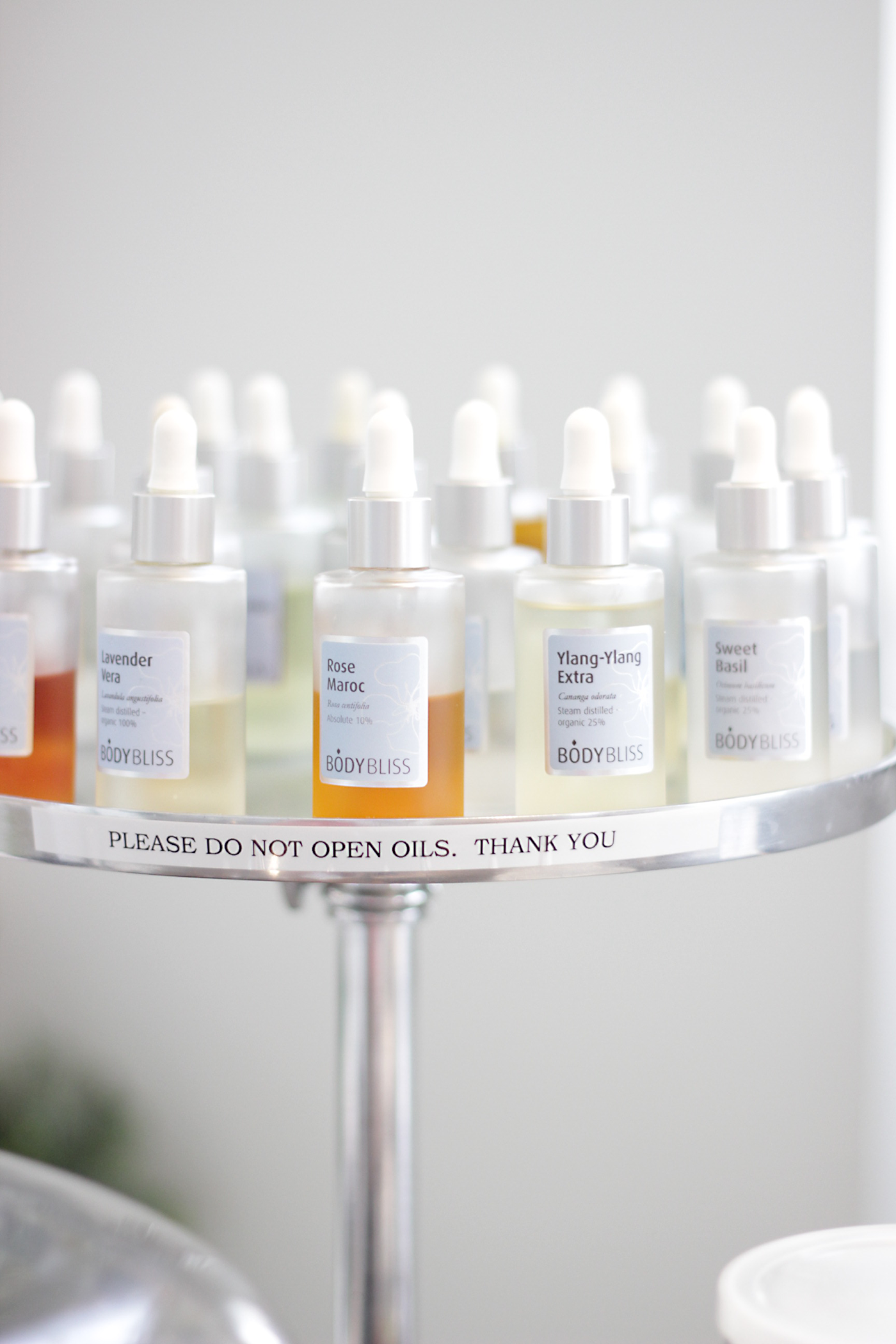 THREE // A FABULOUS CUSTOM BLEND STATION
One of the main features I am OBSESSED with at the Burke Williams Woodland Hills location is they have a custom blend station. You all know that playing mad scientist creating concoctions and products makes me SUPER giddy.  The custom blend station allows you to meet with a Burke Williams alchemists to create your very own customized sugar scrubs, lotions, oils, etc.. Its seriously so awesome- especially since everyone loves different scents and concoctions.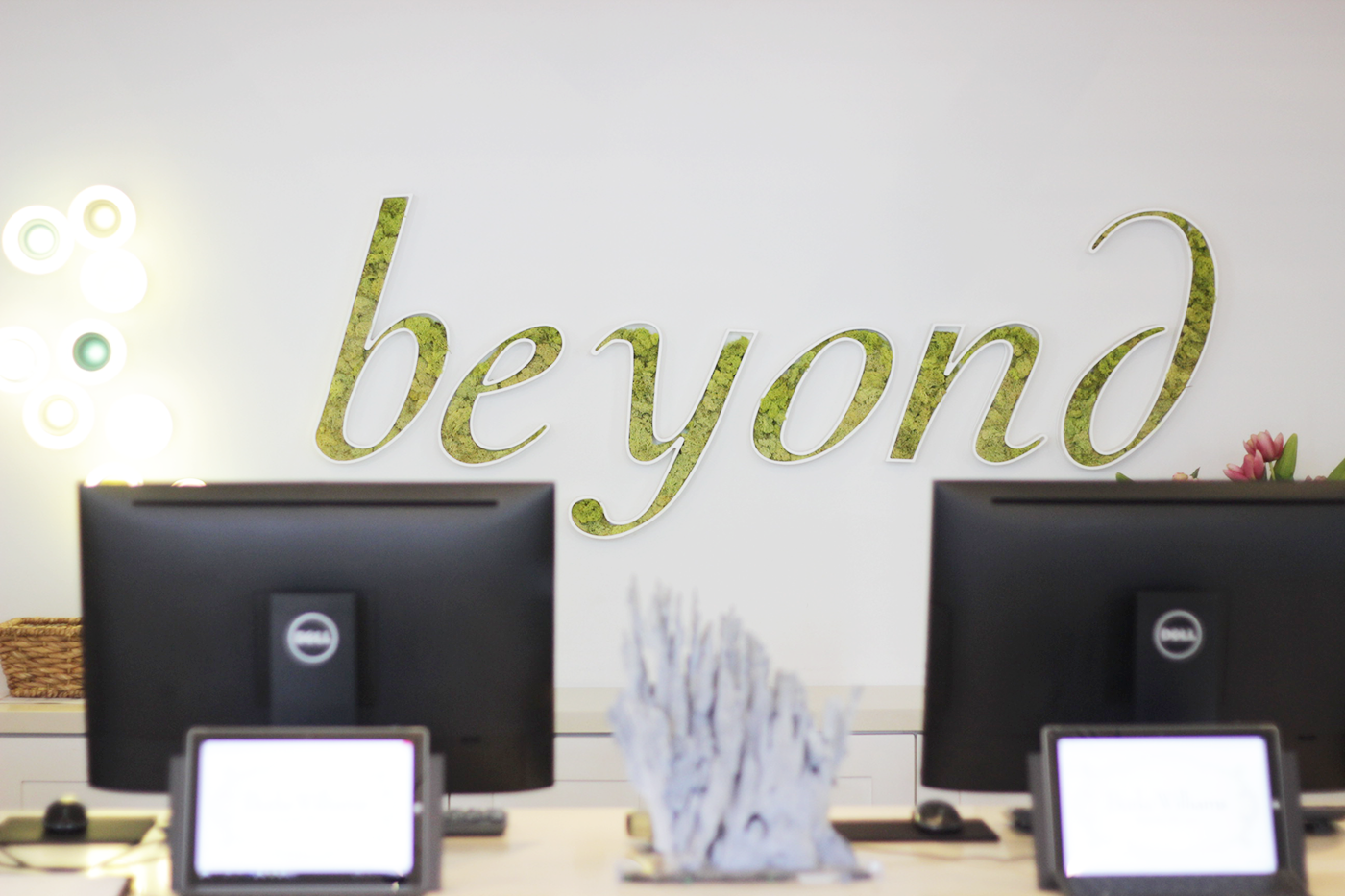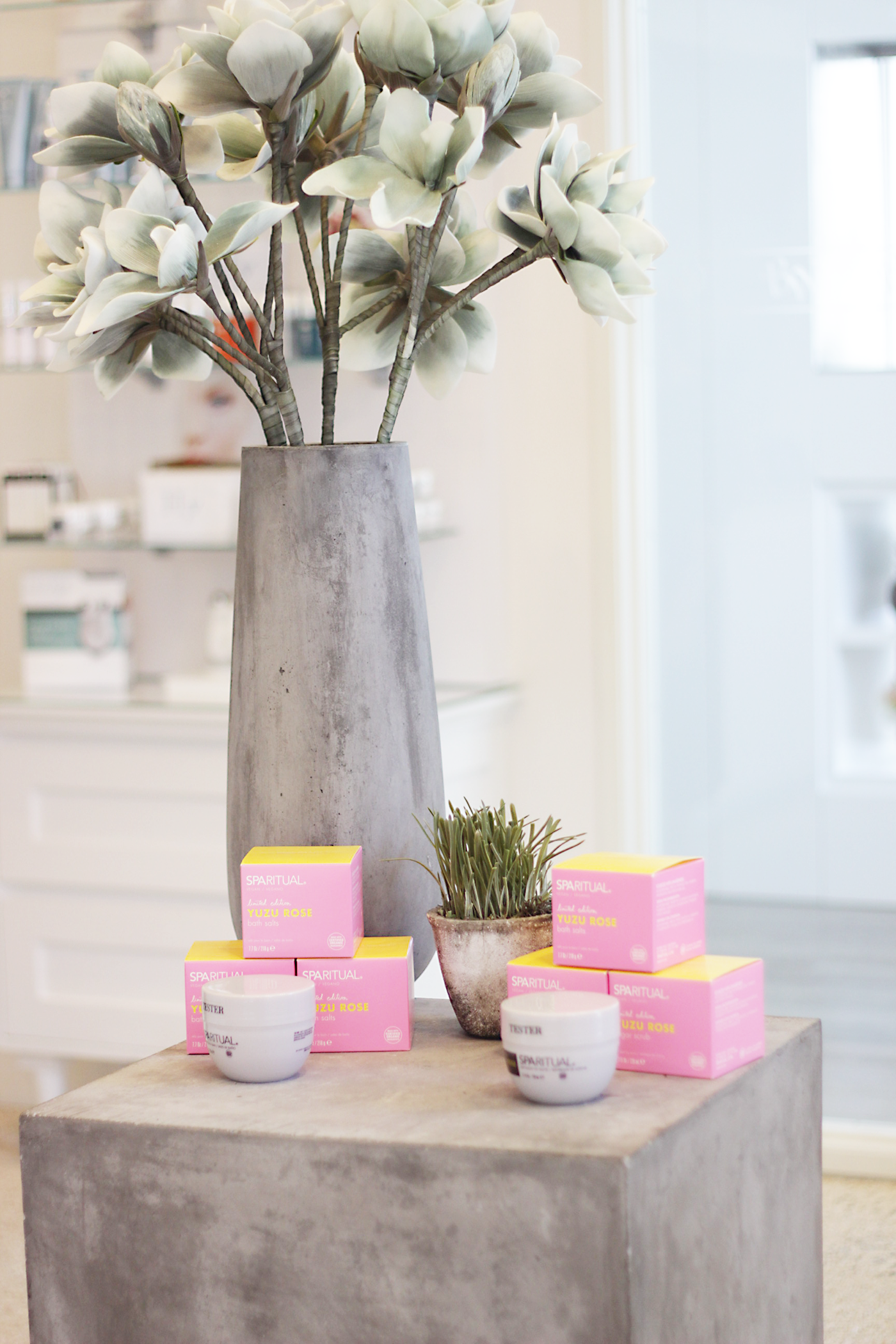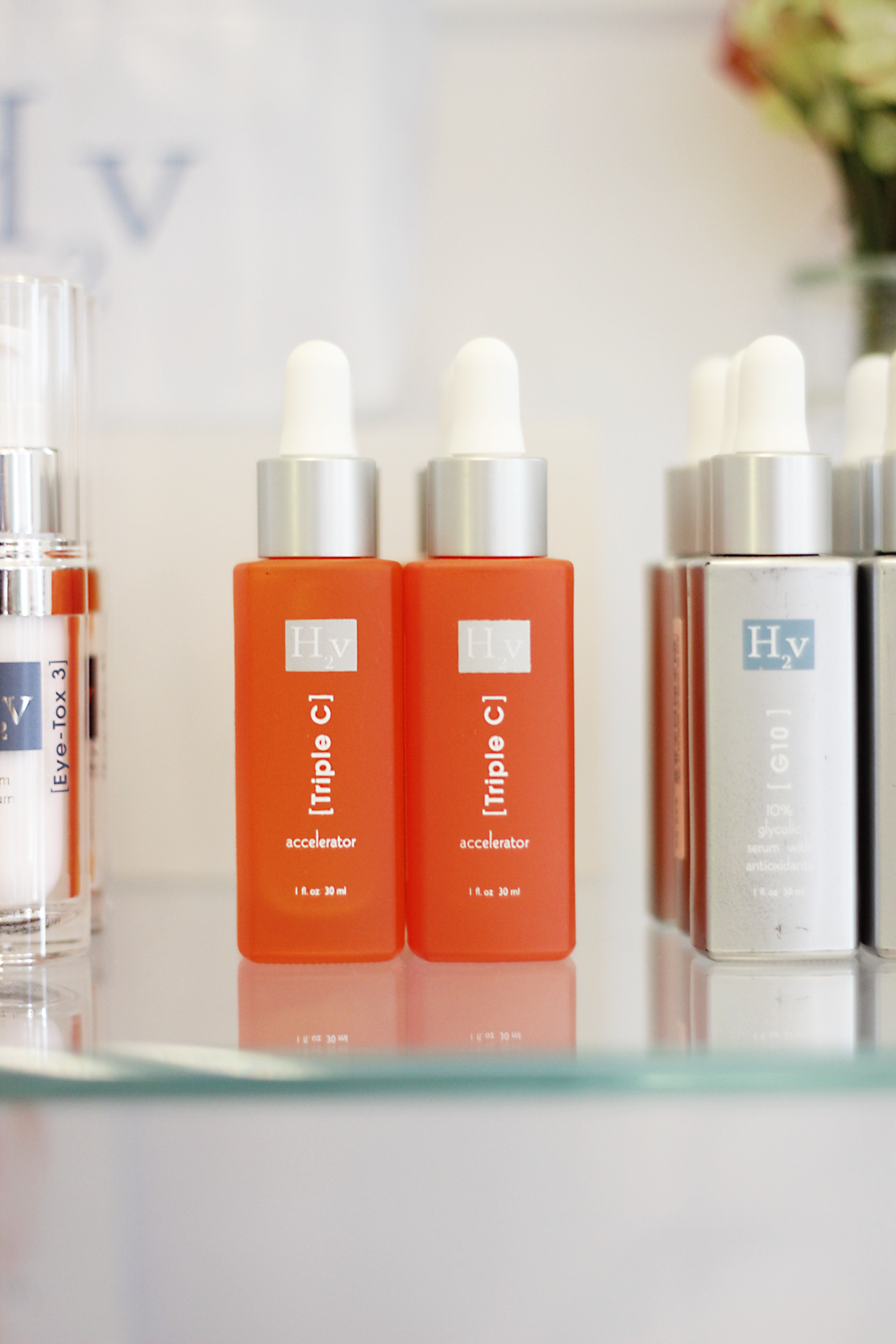 FOUR //  CHECKING IN & CHECKING OUT IS A BREEZE
Checking in to the Burke Williams Woodland Hills location was SO easy. They tell you to arrive to your appointment at least 30-60 minutes in advance so have a chance to get really relaxed and ready to be pampered at your treatment sessions. Carly and I arrived a bit earlier than our appointment times, and we were promptly greeted by the front desk. We just signed in, confirmed our treatments and were given our keys before we headed through the entry doors into the spa oasis of luxurious pamper. Checking out was equally as easy as any recommendations/products you wanted from your treatments were left at the front with your name on them, and some tips on how to use properly at the comfort of your own home. Checking in and Checking out was full of promptness and smiles. Seriously the customer service is superior.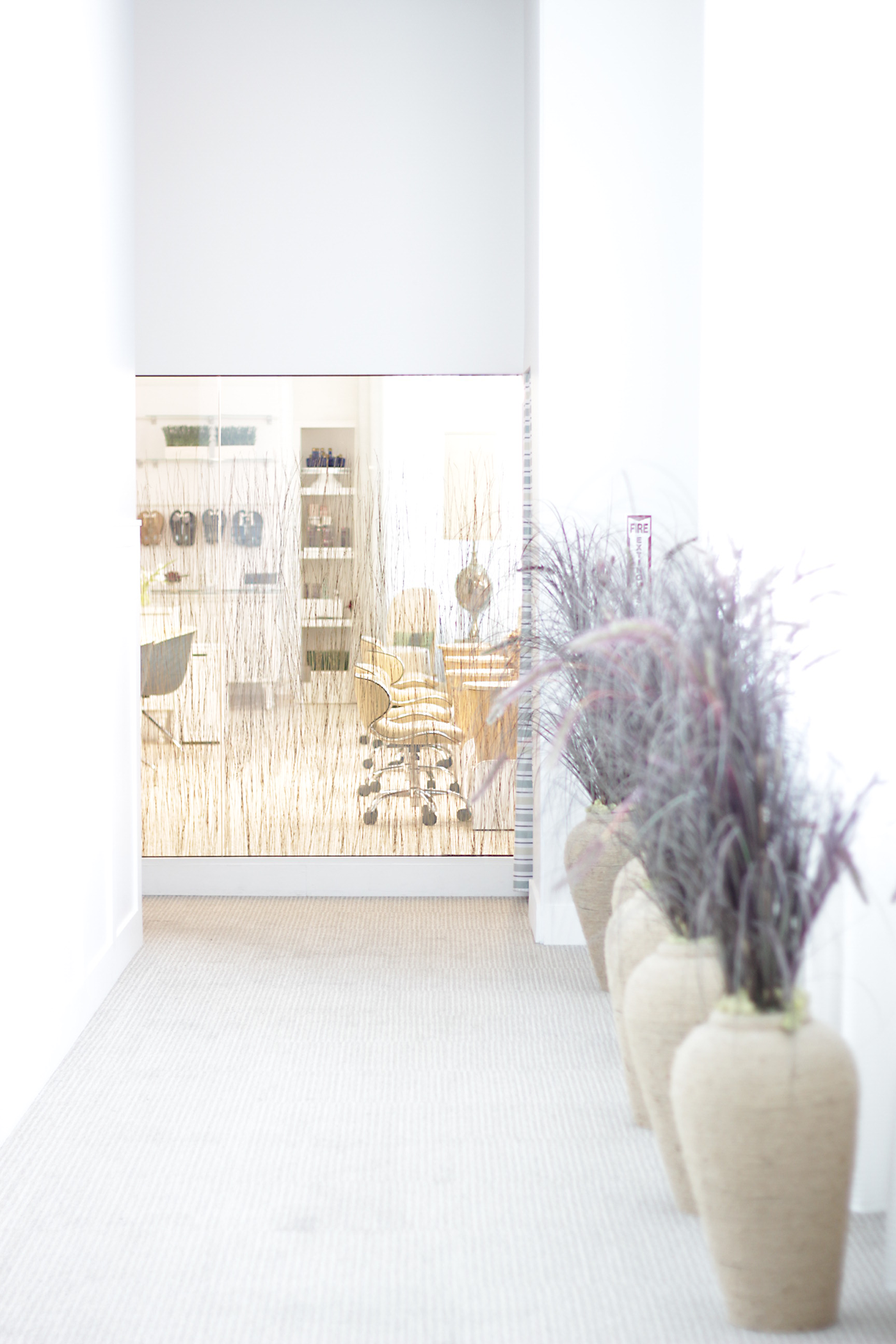 FIVE  //  THE STEAM PEDICURES ARE INSANELY FABULOUS
I have to admit I was a bit weary on a steam pedicure because I was thinking to myself HOW can steam be a great pedicure? After about 10 minutes into the steam pedicure- I have to admit I was beyond wrong for ever having doubts.  The steam pedicure- is literally pure perfection! Plus the pedicure/ manicure room is seriously the cutest with its pink and palm tree wallpaper and amazing nail technicians- I wish I would have gotten a picture of the room- it was the cutest. From start to finish the steam pedicure was amazing.  The heated barrels and warm towels seriously get your feet uber soft and smooth.  The luxurious Spa Ritual Nail Lacquer shades were amazing. From neutrals to brights, to glitters there are colors for everyone. I highly recommend the new steam pedicures. Trust me your feet with thank you!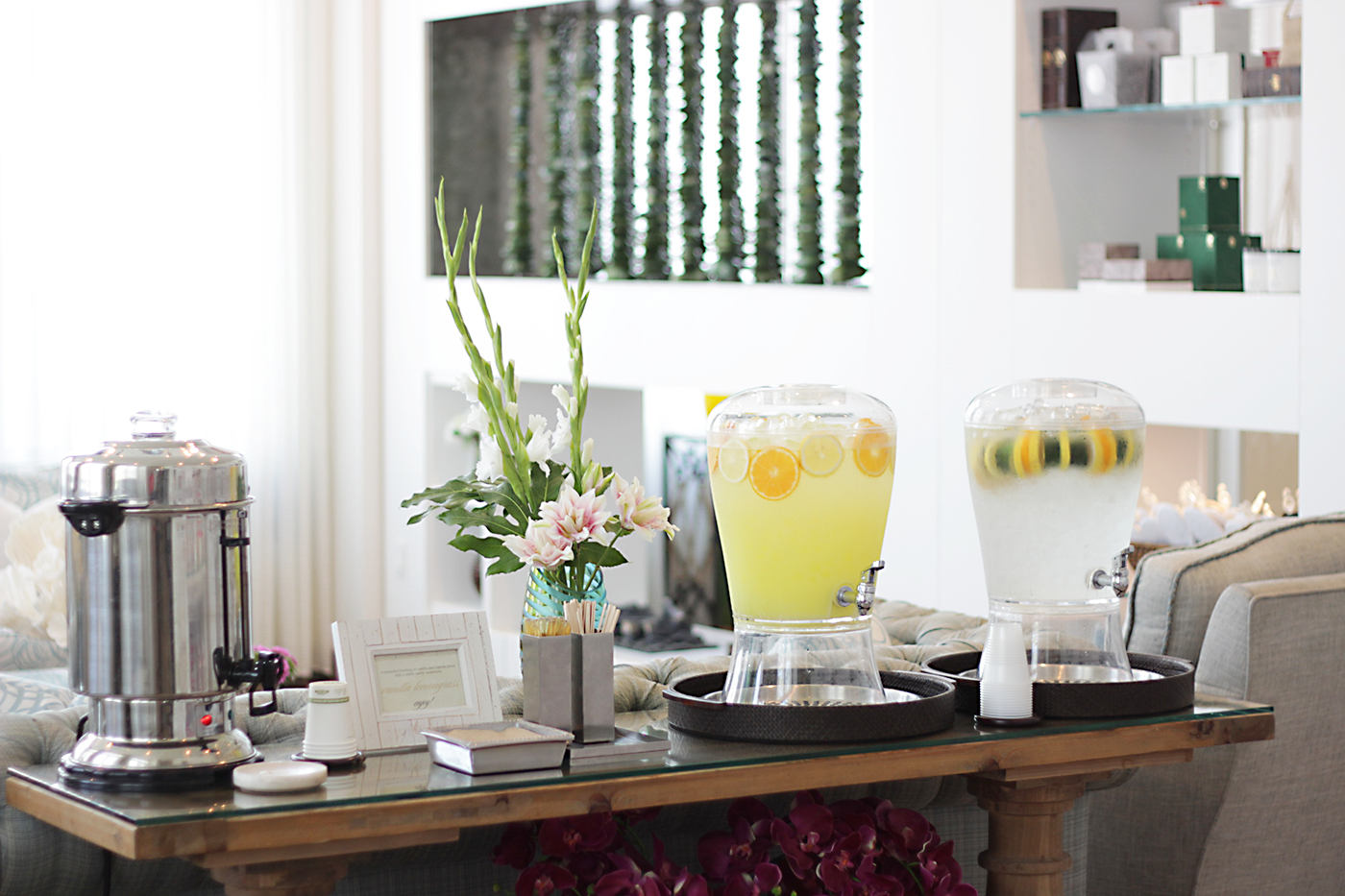 Last but not least, you truly can spend a whole day at Burke Williams and escape from reality for a while. From their treatment rooms, to hanging out in the locker room, jacuzzi or quiet room- relaxation has never been easier. Every detail about the Burke Williams Woodland Hills location is serene and perfect. I have NEVER left somewhere feeling so refreshed and rejuvenated, ready to tackle the rest of the week.  Our girls day celebration for Carly's birthday was pure success and some much-needed relaxation and pamper time- it was the perfect Girl's Day!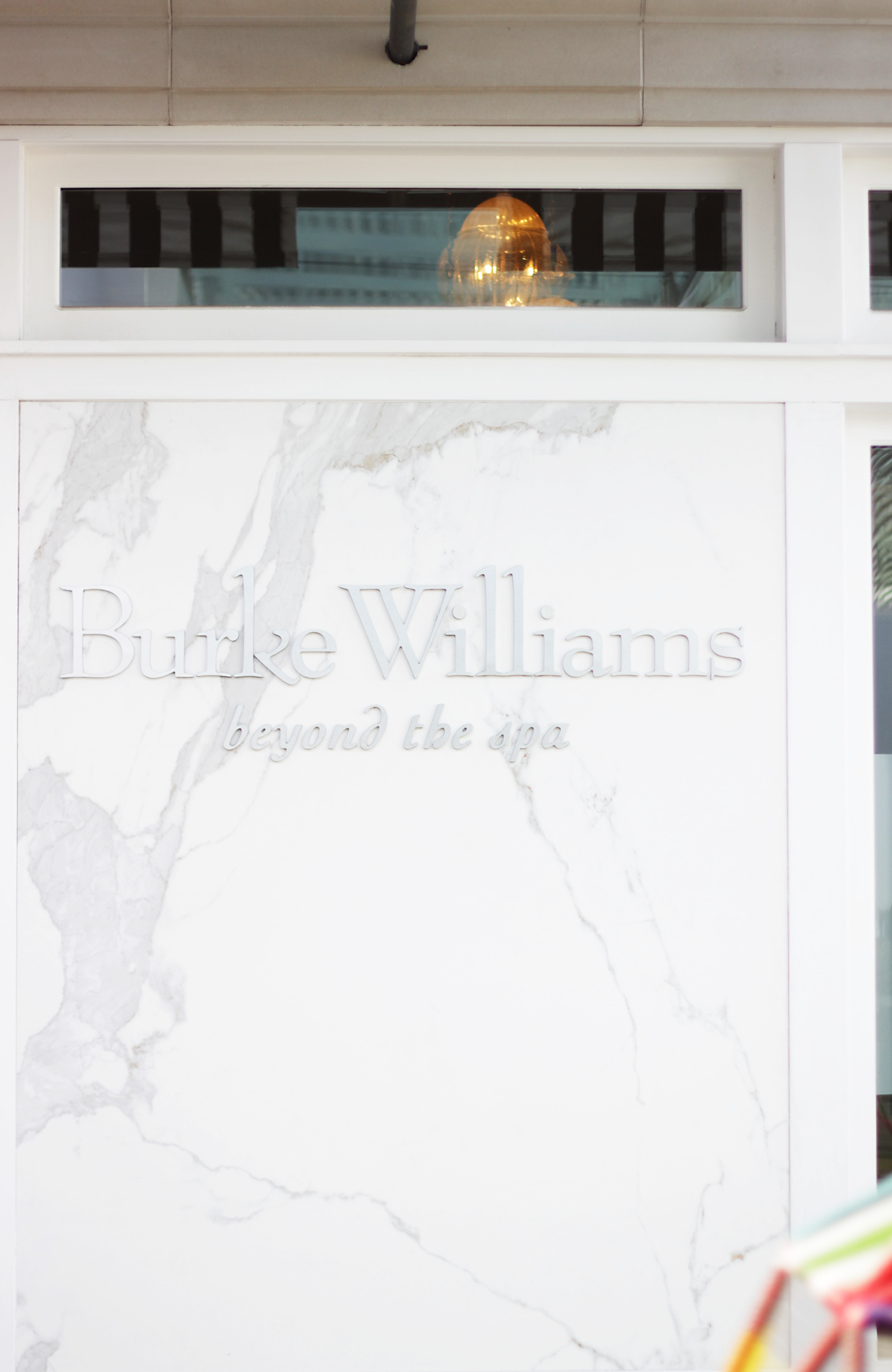 Thank you so much, Burke Williams for such an amazing, relaxing day.
Now time for the best part! Burke Williams is giving you the chance to have a girls day of your own at ANY of their ten locations throughout California.  You and your bestie can enter below for a day of relaxation while you soak, steam, sauna, and spa at any of the Burke Williams locations PLUS they are throwing in their new steam pedicures for each of you PLUS some of their AMAZING skincare products- awesome, right?  Enter NOW until Wednesday, August 2 at 11:59 PM PST.
BURKE WILLIAMS GIRLS DAY
Burke Williams Burke Williams Spa Burke Williams Spa Day Burke Williams Woodland Hills Spa Day