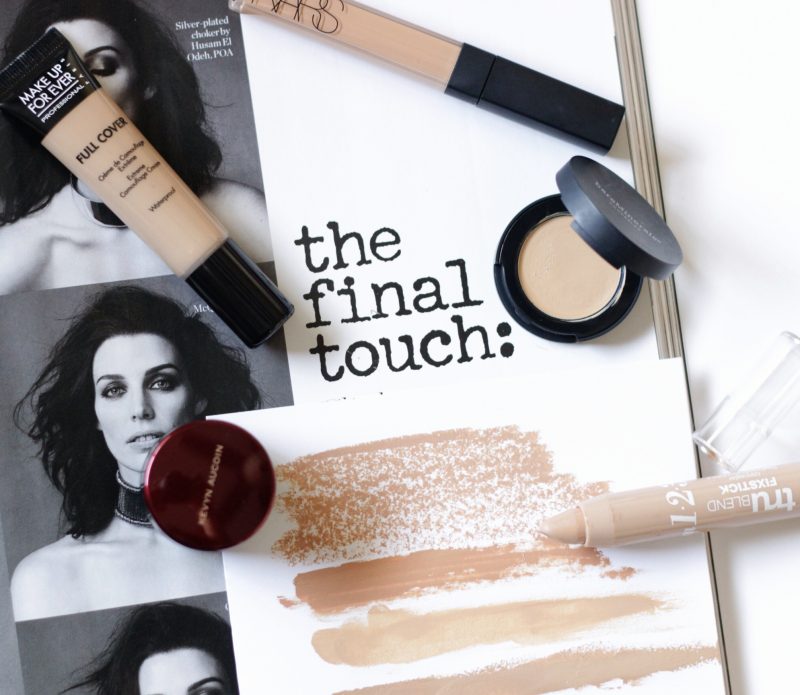 I am not sure why when it comes to a concealer I am a bit on the extremely picky side. I love the whole full coverage thing, but not the thick mask like feeling. I love the light-weight feel, but not the no coverage feel, that leaves my dark circles peeking through.  After trying and testing endless concealers I have garnered quite a few favorites and needless to say my concealer affair is almost complete.  Here is this weeks edition of Covering the Bases: Concealers…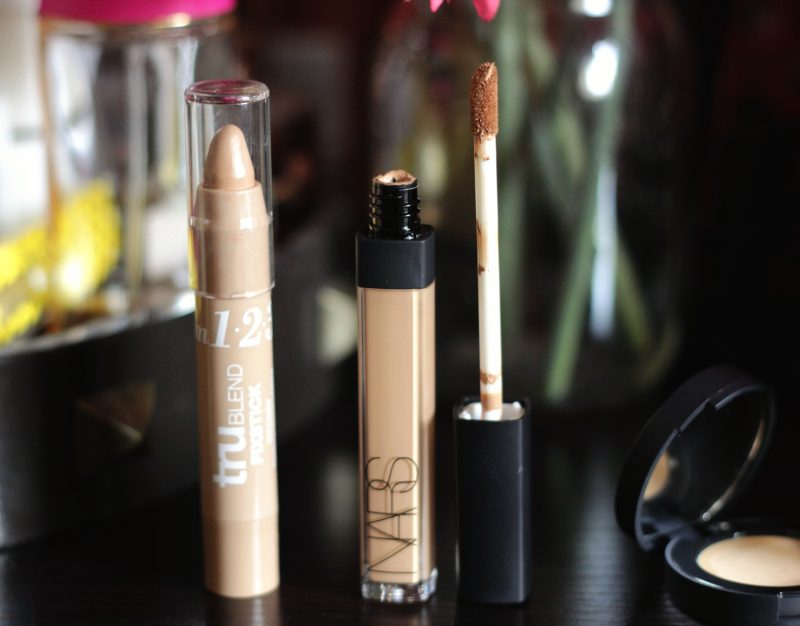 Concealer has become one of those non-negotiable items for me as of late.  First up is the Cover Girl TruBLEND Fixstick Concealer- $8.99 USD, this stick is a perfect quick on the fly kind of concealer. Super blendable as it is easy to draw on the skin and conceal dark circles and imperfections. Available in six shades, this quick fix stick is quite great. It is quite light on coverage, but is very buildable to gain more coverage. I love using this stick as a contour stick, as it is perfect to help draw on the areas that need to be hollowed out.  Followed with my hands down favorite concealer at the moment NARS Radiant Creamy Concealer– $29 USD, I wont touch too much on this concealer as I have raved about it here. But this stuff is AMAZING!!! Perfectly dewy in all the right spots, and creamy in all the right areas. Coverage enough for the skin on the days that you are having semi-imperfect skin. I looooourve this concealer.
On a day that the skin is needing a bit more coverage I have been turning to Bare Minerals Correcting Concealer – $20 USD, this concealer ROCKS. Considering Bare Minerals is huge on just mineral powders, etc… there venture into a solid creamy concealer is phenomenal. Covers quite nice and the coverage seamlessly blends into the skin effortlessly.  Say goodbye to those pesky under eye bags and say hello to flawless skin.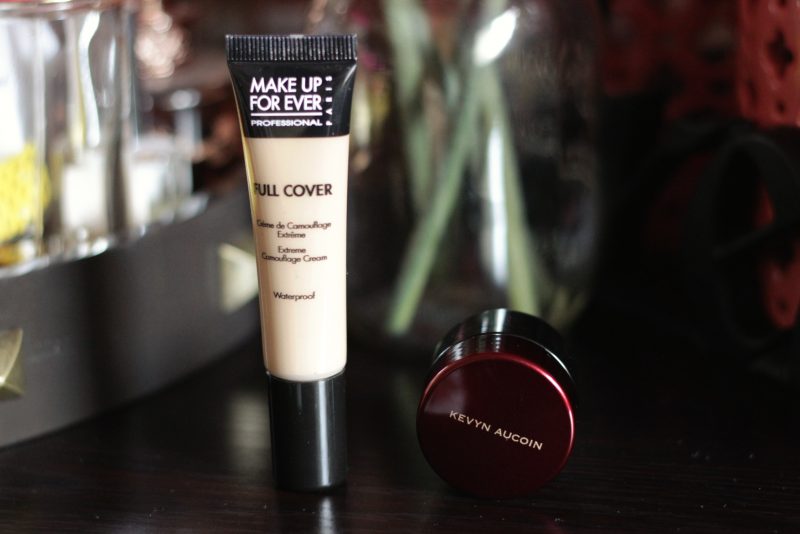 Wrapping up the concealer bases are two that pack a solid punch of pigment. Full Coverage and Waterproof? Check! Make Up For Ever Full Coverage Extreme Camouflage Cream Concealer– $32 USD, this little tube is packed full of a pigmented punch. Industrial strength full of goodness, this concealer is a 'does everything you need and more'  and let me tell you it doesnt budge a lick. This is what all full coverage dreams have been made of. Lastly on the list is the coveted Kevyn Aucoin The Sensual Skin Enhancer Makeup– $48 USD, this is hands down one of the most dual purposed products EVER! A pin sized amount can cover the entire face, and even less can cover the dark circles, and any skin imperfections. I can't even rave about this product enough, as this little tube of goodness will last you for the LOOOONNNNGEST time. Flawless looking skin just got a whole lot easier instantly.
So needless to say I am crazy for concealers! All five of these have proved themselves to be fully trustworthy of a purchase and re-purchase. All the bases are covered- literally!