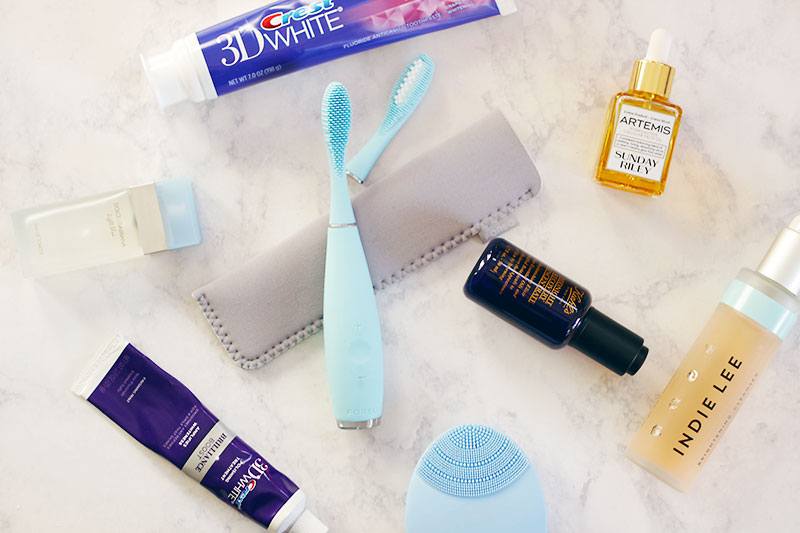 I must admit it is often quite a GREAT feeling knowing that a company listens to its consumer feedback and actually does something about it. Often times most companies take feedback as a grain of salt, and you never really see a difference, however; with FOREO it is a whole different story. Remember a while back when I talked about the newest innovation from the brand FOREO? Now as you all know I am OBSESSED with their LUNA and the NEW AM and PM Cleansers, however I was left a bit underwhelmed by the ISSA Toothbrush, but… that has all changed!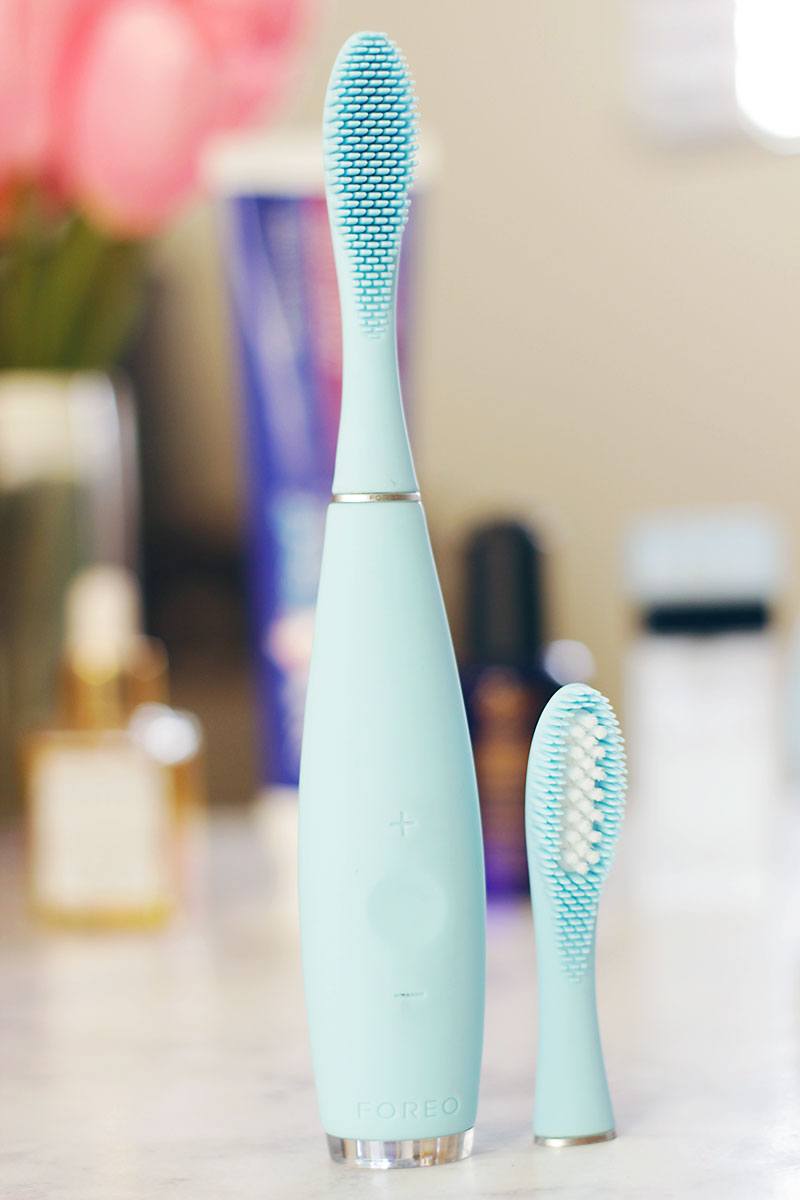 When it came to the Foreo ISSA *, I was impressed and had LOTS of loves with the product, BUT I was left with a slight love/hate relationship with it, and how it felt just a bit TOO gentle on my teeth. So, when a lot of people expressed their concern it the same issue, and FOREO listened. Enter the NEW and very much improved brush head by FOREO called the FOREO ISSA Hybrid *, OMG you guys this brush head is seriously rocking my world. A innovative blend of both the soft, gentle silicone bristles to help gently massage the gums integrated with PBT polymer bristles in the inner segment of the brush head to help cover and deeper clean the surface area of the teeth. This unique hybrid blend of bristles offers both a massage and a gentle clean on the gums to help gently and effectively reduce plaque buildup. I have been OBSESSED with this new brush head and using the FOREO ISSA non-stop, and I must admit I LOVE it!

PROS:
Gentle on the teeth and literally massages gums like a dream
Each charge lasts for 365 uses which when you brush your teeth 2x's a day it equates out to 6 months before needing a new charge- which is GENIUS
A sleek, ergonomic design that travels like a dream come true an helps adapts to your tooth's surface and reach the most-difficult-to-reach areas with its 3D flexibility
Pulsating action that reminds users to brush a new quadrant of the mouth every 30 seconds and signals you when a two-minute brushing routine is complete. After 3 minutes the ISSA will switch itself off to prevent overuse
100% Waterproof and can be used in the shower
Ultra-hygienic as the Silicone and PBT polymer harbor less bacteria then their natural properties
CONS
The price of the toothbrush is a bit steep. Costing $199 USD for the standard size and $119 USD for the mini/children's version. However all the pros top the cons and just totally make it worth the price tag- TRUST ME!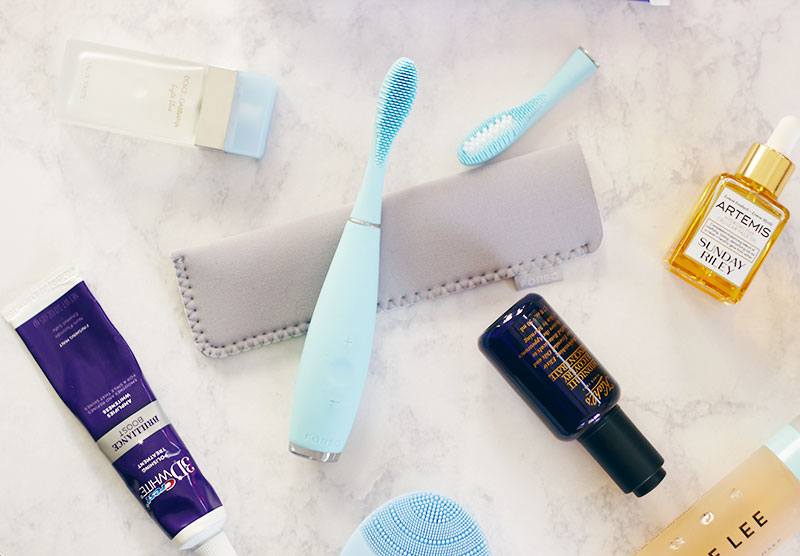 Overall I think this new hybrid brush head is PURE PERFECTION and the perfect companion to my FOREO ISSA! My teeth are most definitely happy they feel cleanser and according to my dentist they are healthier since I am no longer over brushing my teeth. The FOREO ISSA Hybrid * is totally worth the price tag. Right now you can head over to FOREO and save 20% off of ISSA, ISSA hybrid and ISSA mini. You can also buy just the ISSA hybrid brush head for just $20 USD. Paired with a healthy flossing routine, a solid 2-minute teeth cleaning with a gum massage across the top of the gum line, a good mouthwash – I am OBSESSED with this toothbrush. I can honestly say I am quite excited to brush my teeth now…
Have you tried the FOREO ISSA yet? If so what are your thoughts of the NEW ISSA Hybrid brush head?
[otw_shortcode_divider margin_top_bottom="30″ text="SHOP FOREO ISSA HYBRID" text_position="otw-text-center"][/otw_shortcode_divider] 

* PR SAMPLE
[ReviewDisclaimer]