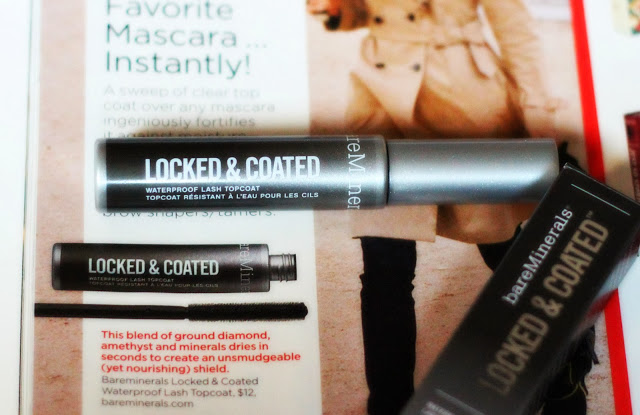 I do love me some lashes. From false lashes to mascara; I am a serious lash lover. However after endless times of trying to find the right mascara, I always settle on a waterproof version. A bit weepy eyed when I laugh too hard, or are on the tired side and can't stop yawning- never fails a bit of a wet tear appears.  On a recent outing at the mall, I ran across something that I never thought would be so life changing. Locked and loaded in a mini tube of wonderfulness, I now bring you-
Locked and Coated: A lash changer
…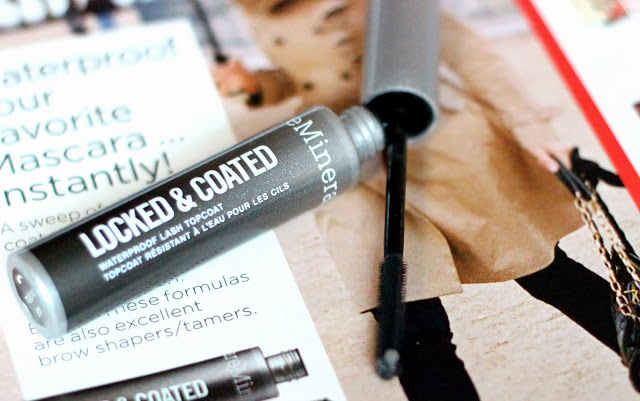 Bare Minerals Locked & Coated Waterproof Top Coat– $12 USD is a new product that was introduced into the beauty world a few months back.  And let me just say this product is a serious LIFE CHANGER. Invisible in color this lash coating wonder helps turn any mascara into a waterproof formula.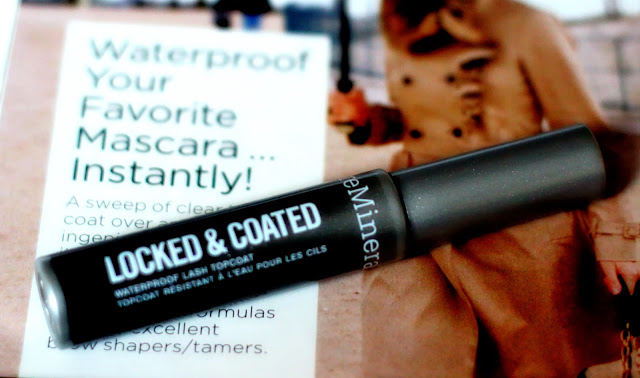 Here's the method I use. First I do my usual lash routine of crimping with my trusty
Shu Umera Eyelash Curler
, and then I apply a light layer of whatever mascara has my lash loving at the moment. Wait a minute, then apply a second coat for some extra needed volume,
 a third if I am going out or in need of a false lash effect
, wait about a minutes, comb the clumps out of lashes if any with a spoolie. And follow with a thin layer of
Bare Minerals Locked & Coated Waterproof Top Coat
, I give it about 3 mins to set, then finish the rest of my makeup before spritzing a bit of finishing spray. And voila….. Instant waterproof lashes without too much fiddling.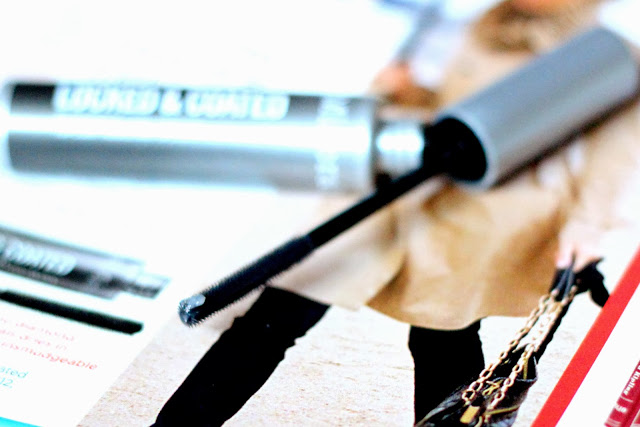 Smudge proof, clump proof, flake proof and weather proof- this stuff is a serious lash changer. It's like a raincoat for the lashes, only better. Gorgeous lashes in a flash- It can be our little secret….