This post is written by me, in partnership series with RoC Skincare for Socialstars #WomenWhoRoC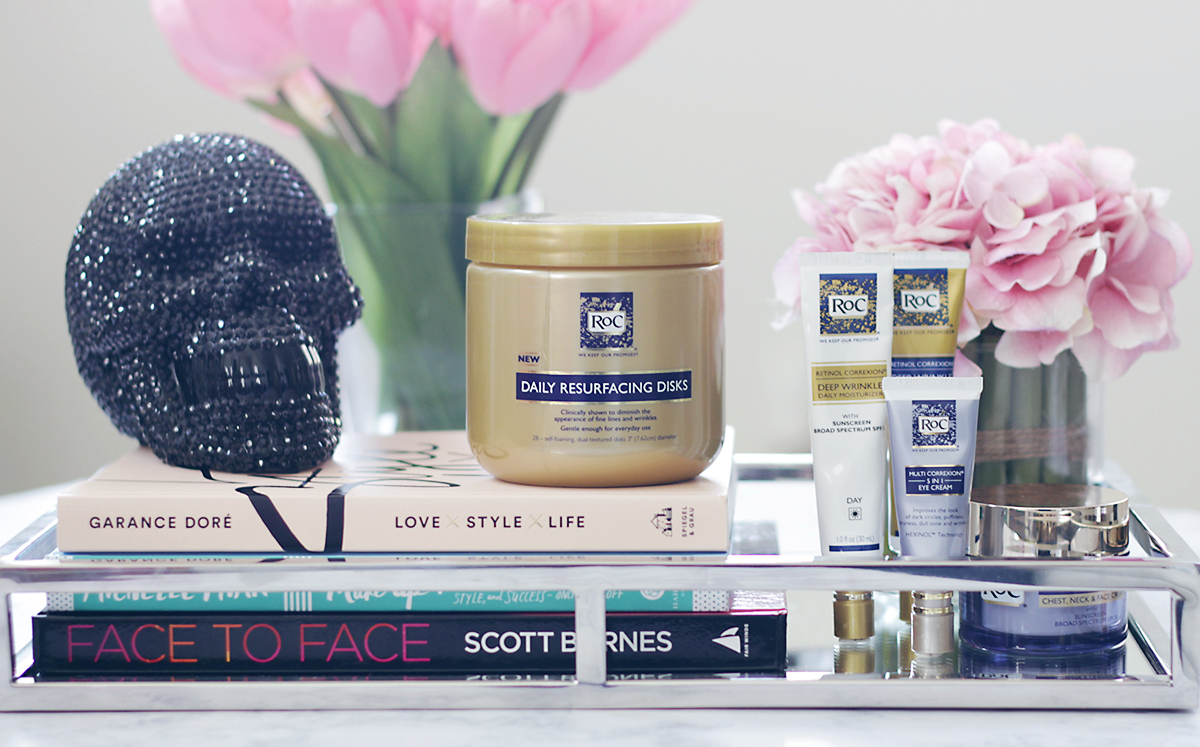 It's not a secret that best weapon in beauty is starting with great skin. Thanks to my momma I have been instilled with some solid skincare advice and now that I am reaching my mid-thirties I am listening to a few solid skincare tips even more to help ward off those pesky fine lines and wrinkles. Today I am continuing my partnership with RoC Skincare to share with you a few skincare tips passed down from my mom to help keep your skin in tiptop shape this summer…

MOM'S SKINCARE ADVICE TIP #1: STICK TO A SOLID CLEANSING ROUTINE
I will be the first to admit when it comes to skincare. Although I have been taught to stick to a solid cleansing routine both day and night, I am the first person to admit I can be pretty lazy at times- you know those nights that you feel like using a face wipe instead of thoroughly cleanse your skin. Trust me we all have those nights.  My mom has always stressed the importance of having a strict routine and making sure to always use a cleanser to wipe off every trace of makeup. Thankfully I have found something that is not only quick but also super and I mean SUPER effective in the form of RoC ® Daily Resurfacing Disks. These amazing three-in-one disks seriously ROCK. One side gently exfoliates the skin, while the other side gently cleanses and removes makeup effortlessly. I am OBSESSED! Not only are these perfect cleansing disks perfect enough to use daily, but they also have been clinically proven to help diminish the look of fine lines and wrinkles in just one week. Awesome right? They also have been found to reduce the signs of photoaging in just four week and reduce the appearance of wrinkles and diminish pores in as low as twelve weeks.  They are seriously pure perfection and my latest go-to when it comes to cleansing my skin.

MOM'S SKINCARE ADVICE TIP #2: ALWAYS ROC A SPF 30 OR HIGHER
When it comes to SPF, it should be a no brainer right? Since the summer weather is in full force and the weather of course is scorching hot it is imperative to wear a SPF at all times.  Lately most of my days have been spent inside so I have been making sure to at least rock a SPF 30 thanks to my RoC ® Retinol Correxion Deep Wrinkle Daily Moisturizer with SPF 30, and the RoC ® MULTI CORREXION 5 in 1 Chest, Neck and Face Cream with SPF 30, to help keep my skin hydrated and fresh looking all summer long all while multi-tasking to keep my skin protected against any sun damage. Trust me ladies sun damage is what you want to avoid at all costs, the key to staying young and fresh begins with proper SPF care, so grab that SPF!

MOM'S SKINCARE ADVICE TIP #3: GIVE YOURSELF A SKINCARE PAMPER WEEKLY
This tip my friends is major key! When it comes to healthy skin it is imperative to take a day to pamper your skin and assess what it is missing or craving. I have started to really embrace this advice from my mom, as mid-week there are just times that my skin is in major need of something. For me lately my skin has been in major need of hydration, so I have been reaching for a moisturizing mask to help bring back the moisture into my skin.  To embrace a skincare pamper all you need to do is take a few minutes to yourself and assess your skin- does it need moisture, does it need clarifying, pore refining, etc.. Once you assess your skin, just sit back, light a candle, and give yourself the perfect DIY facial. Trust me your skin will thank you and you will be glowing!

MOM'S SKINCARE ADVICE TIP #4: ALWAYS ROCK A EYE CREAM
You know what they say- " the eyes are the windows to the soul", right? What better way to make sure your peepers are staying you and protected than with a eye cream! I have been using the RoC ® MULTI CORREXION® 5 in 1 Eye Cream and let me just say I LOVE IT! This awesome 5-in-1 cream helps keep my eyes looking young as it improves the look of dark circles, puffiness, dryness, dull tone and wrinkles with breakthrough HEXINOL® Technology. Trust me this product is a MUST HAVE!

MOM'S SKINCARE ADVICE TIP #5: ALWAYS BE CONFIDENT + HAVE FUN
One thing my mom has always pushed on me and my sister is to- "Always have fun and be confident ".  This tip always resonates with me the most, because even when times are tough and things seem to be the worse they can be- the only thin you can technically do is try to have fun in any situation. Life is too short to not have fun, right? The only person in life that can make you confident and keep you happy is yourself. Did you know that it takes more muscles to frown then it does to smile? So what are you waiting for turn that frown upside down, and smile. Be fierce, be confident, be you! Always remember smiling is the best form of beauty!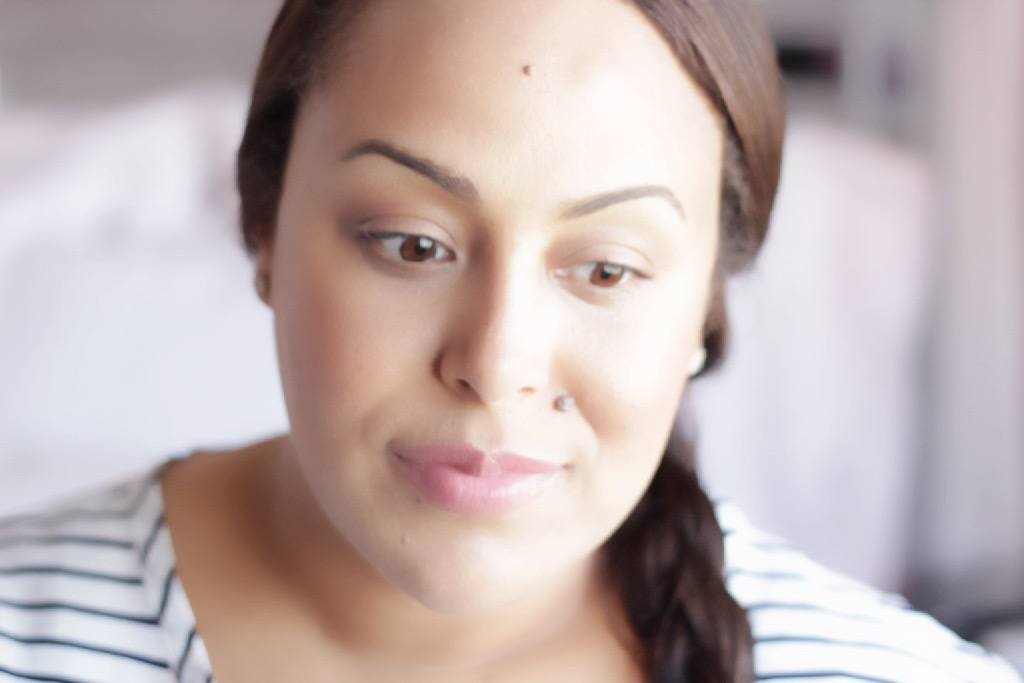 What are some of your favorite skincare tips and tricks? I'd love to know in the comments below…
*PR SAMPLE
[ReviewDisclaimer]
#WomenWhoRoc RoC RoC Skincare RoC Skincare Resurfacing Disks