Lately there are very few things that you can say to me that will start to get me going. It's no secret that I have quite an obsession with a slight thing called…. Skincare. Anything that promises to even out the skin tone, brighten the skin and give you that overall JLo glow, I am intrigued. Better yet I am very, very intrigued.  I mean who wouldn't want that infamous JLo glow? So when I made a quick stop at Target and saw an addition to the Yes To family, I was instantly lusting for a try… Five perfect skin brightening products that are travel friendly and can easily get you glowing from head to toe, so that you might possibly be able to skimp on foundation…Ladies and Gents, a bright introduction to Yes To Grapefruit…
Starting with the body we have the one stop shop that will help minimize skin imperfections and hydrate the skin as well with the YES To Grapefruit Dark Spot Correcting Body Crème. Anything that promises to lighten sun spots, age spots, and dark spots and tighten the skin… count me in… I am SOLD! Goes on like an uber rich body cream and has the most heavenly citrus aroma. Hands down this has started the love affair with grapefruit and me. Followed by a skincare routine packed with a citrus punch, the Yes To Grapefruit Daily Facial Scrub applied to damp skin is a gentle exfoliator, and wakes you up with that instant citrus whiff of amazingness. It repairs skin all while leaving it hydrated and luminous. Next step is the Yes To Grapefruit Dark Spot Correcting Serum, light as air as you can feel it instantly tightening skin. Packed full of goodness this lightweight serum helps revitalize skin and lighten those pesky spots all in a proven 4 weeks. What's not to love…? Can you say minimal summer makeup…eeeekkkk…*gasping with excitement*.Slap a bit of Yes To Grapefruit Even Skin Tone Moisturizer with SPF 15, on top of it all, and instantly you feel bright and protected. I can honestly this light weight moisturizer has a serious sunscreen kick to it. Literally a dab will do you. Chocked full of radiant boosting fatty acids, I can feel my love affair getting deeper and deeper by the day. 
For those lazy summer nights, when you need a quick removal of the daily face and gunk, I have been turning to Yes To Grapefruit Brightening Facial Towelettes, these bad boys are my favorite go to when in need of a quick fix. They exfoliate, cleanse and brighten… Perfect for the gym, those lazy nights, or just a citrus pick me up. What more can a girl ask for? One of my all-time favorite items from the entire bunch is the Yes To Grapefruit Dark Circle Correcting Eye Cream-mind blowing. A miracle worker in a tube, this dark circle refreshing eye cream helps diminish the pesky shadows that I know I am not too fond of. A slight bonus to this eye cream… if helps with fine lines as well…. I won't tell if you won't tell.  
The Yes To Grapefruit line is available at many major retail suppliers worldwide. I promise you it is a bit life changing. An early morning pick me up, a brightening routine that protects the skin, leaving you with an instant ray of sunshine –daily. From head to toe, Yes to Grapefruit has a little something for everyone. Don't mind if I sneak a whiff of citrus amazingness…..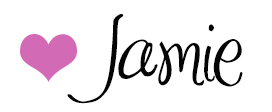 **PR Sample: Provided to me by IONA Magazine via Yes To Carrots.  This was NOT a sponsored post nor was any compensation provided. All opinions expressed are my own. I maintain the utmost integrity and will always remain with honest with my reviews, thoughts and opinions**