Skin is in, right? While 2020 might now have been what we wanted, sometimes it was what we all needed- especially when it comes to great skin investments! Curious what skin investments I grabbed in 2020? See them here…
Let's be honest, 2020 was a REALLY hard year for many of us. We had all intentions of making 2020 our year to only learn 3 months deep into the year that our lives would be changed as we know it- and we are still trying to figure it out. However, one thing I think that came out 2020- was most of us learned to slow down, embrace being at home, and of course focus more on our skin- especially since we had no reason to get all dolled up with makeup unless you just felt like it.  I strongly feel like 2020 was the year that SKIN BECAME IN! More people were looking to embrace a great skincare routine- whether it be 3 steps or 12 steps, change what they didn't like about their skin- from tone and texture to finding more radiance, or even just start practicing a more self-care based skincare routine- I mean we actually had the time to do it, right? For me; 2020 was the year that I made 10 great skin investments- and here they are…
The 10 Best Skin Investments I Made Last Year
1  // Face Halo– You guys I have no idea how this little wonder disc can remove your makeup better than anything else ever- and with just water. It's almost like there is some sort of sorcery to it- it really is that good. I started using these towards the beginning of the pandemic in an effort to try to be more sustainable and stop using as many cotton rounds as I was – mainly not knowing when I would be able to stock back up. I remembered I received a few in a PR package while I was in NYC at the end of February, and after first use- I FEEL IN LOVE and instantly bought more. Literally these are pure perfection as I love to use them to remove any makeup, dirt, and sunscreen prior to beginning my double cleanse. The best part? You just toss them into your washer when they are dirty. Seriously such a great find. 
2  // Dr. Zenovia Skincare*–  Where do I even begin- I am OBSESSED with this line wholeheartedly. Everything I have tried has been so incredibly good and my skin literally reacts to it so well. I am a big believer in when you find a product you love- HOLD on to it, and BUY it in bulk. Dr. Zenovia Skincare launched this year in sephora stores and online, and you guys if you haven't tried it- YOU SHOULD! Between the 10% Glycolic Acne Control Peel Pads and my secret weapon 5% Benzoyl Peroxide Acne Spot Treatment– my skin has never been clearer. I love that she specializes in hormonal dermatology and her skincare line addresses all the things from ageing to acne and everything in between. Not only has this skincare line helped me personally clear up hormonal acne on my chin but it also has helped me feel so much more confident that makeup is now totally optional.  
3 // Tata Harper Water Lock Moisturizer– Now this one might be a bit on the pricey side but I promise you it is so worth it especially if you have combination to oily skin like I do. This moisturizer is so lightweight to the touch on the skin that it leaves the skin hydrated yet breathable. The unique blend of orange peptides, pomegranate spheres mixed with hyaluronic acid helps combat rough, uneven and dull skin. Literally it helps hydrate the skin like a dream and leaves perfectly prepped skin. My favorite part?  It also comes in a pretty awesome sustainable refill system so it cuts back on waste. 
4  // Alpyn Beauty Wild Huckleberry 8-Acid Polishing Peel- This product was probably one of the best breakout finds I found in 2020. After seeing it raved about everywhere I was determined to get my hands on it. Finally when it was in stock on Credo Beauty I grabbed one ASAP and boy I am so glad I did. This multi-tasking facial peel is a blend of both AHA, BHA's and Vitamin C rich huckleberry to give the skin a double exfoliation (both physical and chemical) as it smooths, refines, softens and exfoliates. It also smells so incredibly delicious- like you'll want to eat it- but after one use your skin is literally glowing like you got a facial. I am OBSESSED! 
5  //  Mara Beauty Chia + Moringa Algae Enzyme Cleansing Oil– I can't rave enough about this. While I do still love and use my trust Elemis Cleansing Balm, this new discovery is quickly becoming my go to. It is the perfect multi-tasker as you can use it for 30-60 seconds to gently remove all makeup, dirt, grime while it hydrates the skin and brightens the skin all while giving it a light exfoliation. Or you can leave it on your skin for 5 minutes for a deeper exfoliation. This hands down is one of the best cleansing oils I have ever tried as it rinses off the skin beautifully without leaving any residue at all, and the texture of it from oil to oil- milk is just seamless. My skin afterwards just feels so much better and glows. I feel in love with this brand so much I have also bought this, this and this (review coming soon on the line).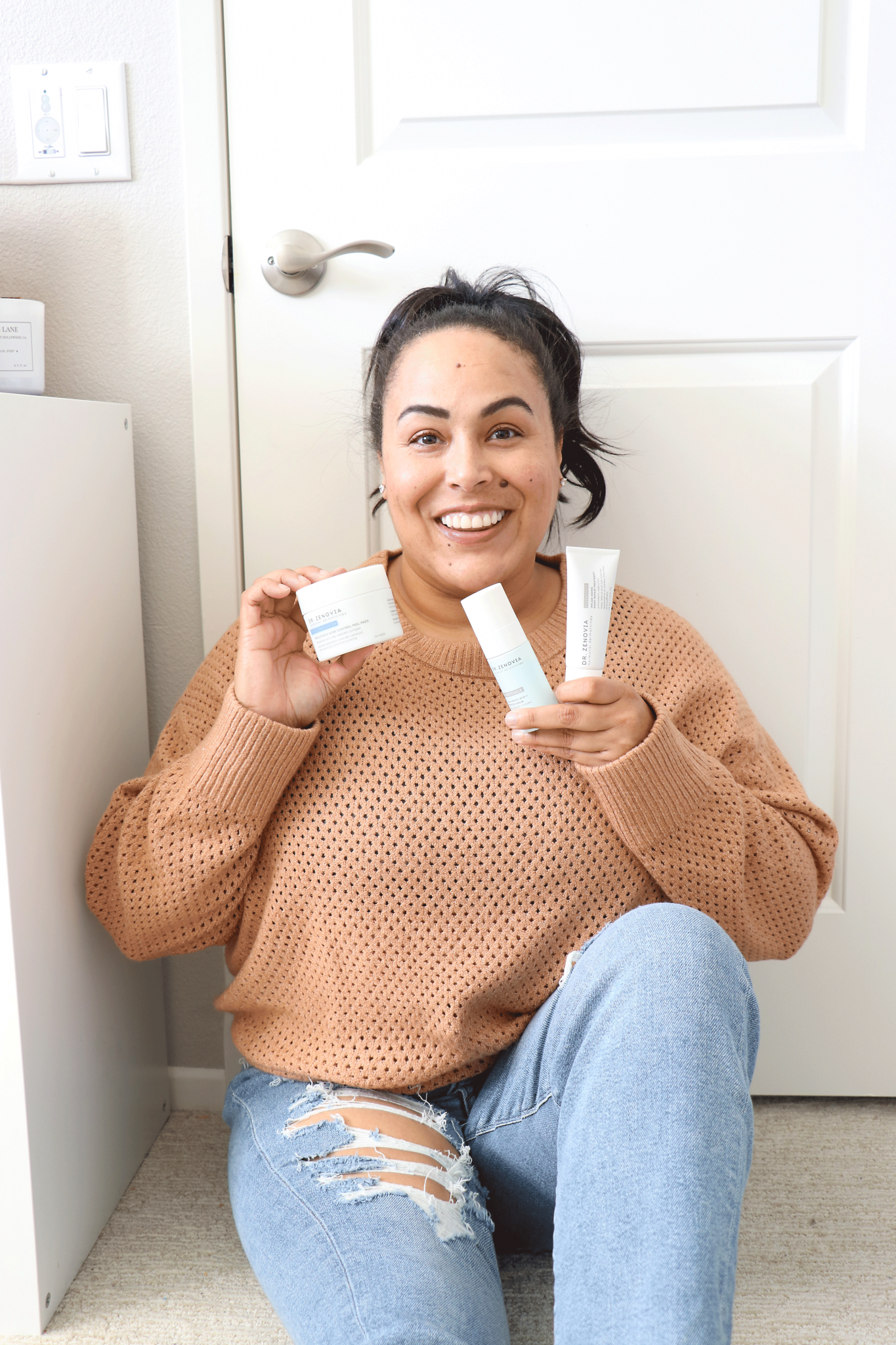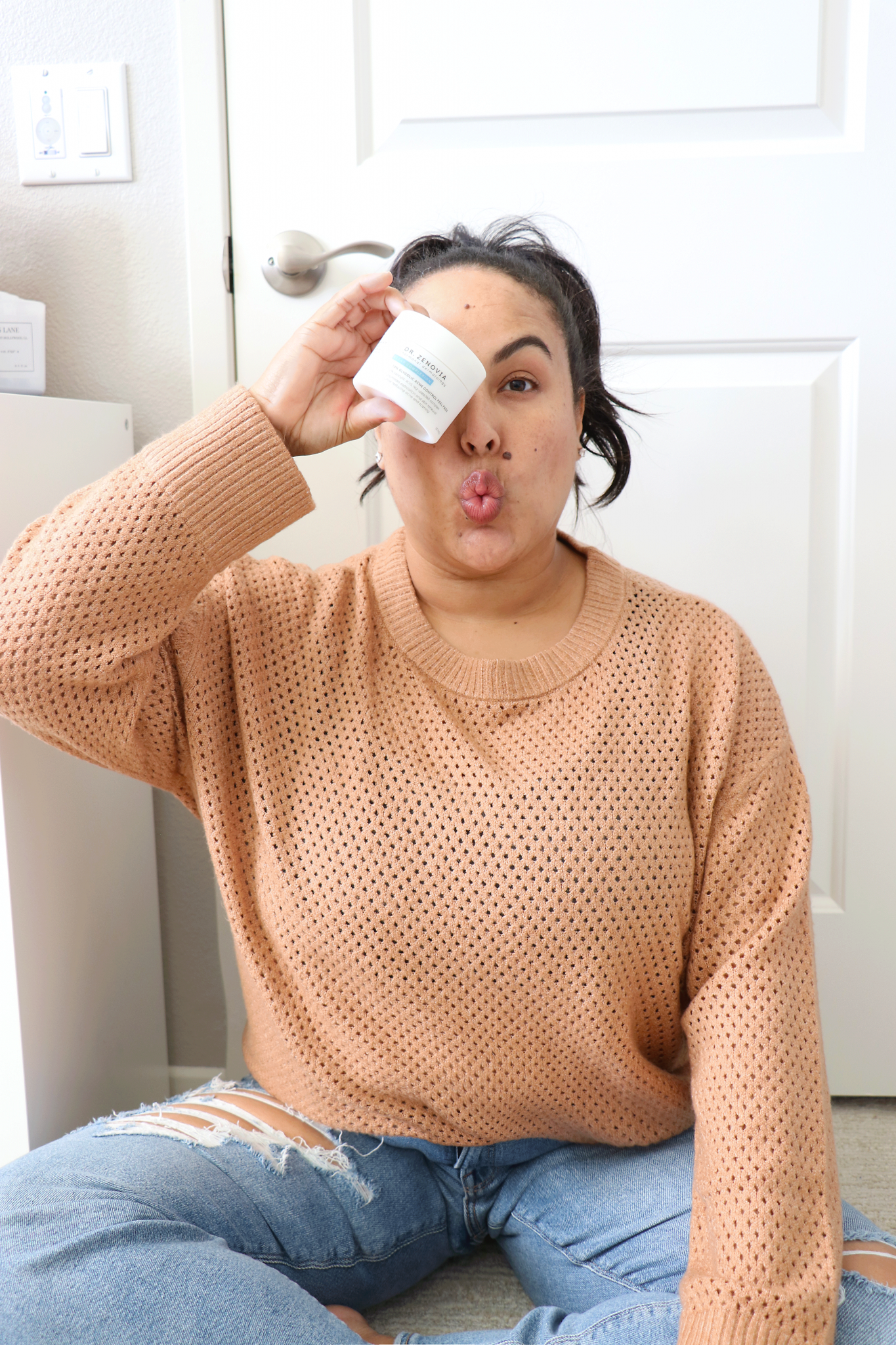 6  //  Glow Recipe Watermelon Glow Niacinamide Dew Drops- I don't even know how to explain this product other than Glass Skin In a Bottle. I mean holy hell this product literally gives you glass skin in an instance. Not only does it hydrate the skin and visibly reduce the look of hyperpigmentation it gives the skin the most gorgeous dewy, reflective highlighting glow without glitter or shimmer. Literally your skin just glows and looks like glass and it really does help with hyperpigmentation. I am so HOOKED on this product!
7  //  Topicals FADED Brightening + Clearing Gel– Hands down one product that was the hardest to get my hands on. Not only has this gel sold out many times, it literally was out of stock so many times- I had to set alarms to make sure to grab it. When I finally did I grabbed two, and I am so glad that I did. If you suffer from hyperpigmentation, sun-damage, or scarred skin this is PURE perfection for you. It's a unique blend that is NEVER using any bleach derivatives to literally helps fade marks like a champion. You can use it daily if your skin can tolerate it or use it 2-3 times a week- either way it works and it works quickly! The only downside is that it has a bit of a smell BUT it fades pretty quickly after application. 
8  //  Ranvat Botanics Kansa Wand Facial Massaging Tool– So when I first ordered this I was a bit unsure of if it was something I really needed to add to my tool stash. But after using it a few times I realized I LOVE it. Not only does it help really balance the skin's pH thanks to the power of Kansa (copper + tin) it also helps really massage the energy points on your face to help boost circulation and help plump, firm, and soften the appearance of fine lines. The first time I used it, I thought I was doing it wrong when I got this weird grey effect on my skin (which rinses with water easily)– however, I later learned that this was GOOD- as it meant that your skin was detoxing – after that I now use this at least 1 time a week in my skincare routine. 
9  // NuFace FIX Line Smoothing Device– So I LOVE my normal NuFace, that when this little on-the-go travel version came on to the market, I knew I needed to try it ASAP! I love this one really can get to the hard to reach places that my NuFace Trinity (even with attachments) can have a hard time getting. The fact that this one is more like a little pen makes it super easy and user friendly to attach smile lines, forehead 11's, and lip lines. You can also use it to give the lips a slight plumping look if you wanted to. It's the perfect mid-day fix when you are short on time and really want to get a little microcurrent action to those pesky lines and wrinkles. 
10  //  Dr. Dennis Gross DRx SpectraLife FaceWare Pro– LED is something we can all use a bit more on our skin. This device might have you looking a little like Magneto or Dr Doom from Fantastic Four but literally, the wonders it does for your skin – makes it all worth it. While it is pricey, it will totally make up for its price with how great your skin responds to LED. LED is great for aging, acne, and so much more. This mask is literally like reversing years of damage with just minutes on your skin. Trust me – this investment was SOOOOOO worth it. 
So there you have it, 10 investments I made for my skin in 2020 that I am so glad I made. Did you make any investments in your skin this year? If so, what did you grab? Let me know in the comments below… 
SHOP MY SKIN INVESTMENTS: