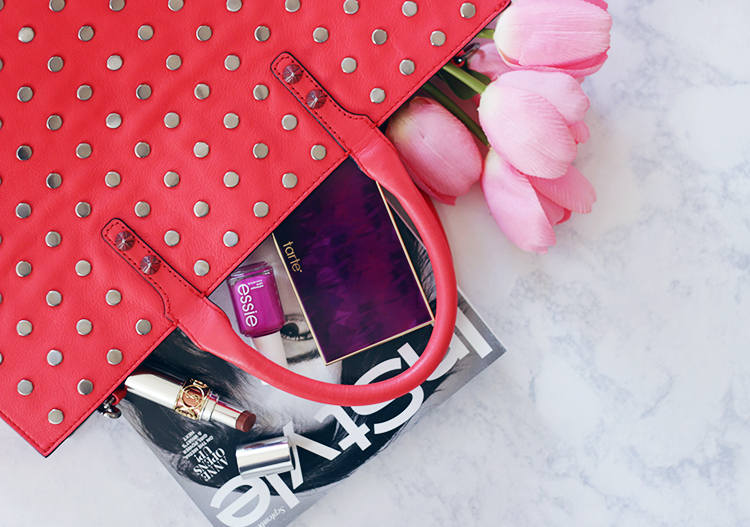 I have been dreaming a lot lately about my fall and winter handbag wardrobe since the beginning of summer almost. You all are probably thinking- why Jamie? Well for me living in Southern California consists of two main seasons – hot and hotter, and for some reason even though we only get those two seasons, I tend to look forward to the Fall and Winter time- and not just because its my birthday time either, but because its time for a solid Special Shopbop Handbag Sale. Yep you heard it right, a handbag sale- and let me just say I am excited! Nothing screams the change of the season then a beautiful new, classic handbag…
Let me just start off by saying, you guys this sale is really THAT good. (Enter INTHEBAG at checkout and get 20% off your entire purchase starting today August 18 at 7 am EST through August 20, 2015 at 4am EST). So far on my wish list are this classic black tote, which will be perfect for the daily haul of things, this gorgeous chic-ye-ultra-versatile backpack, and this perfect girls night out crossbody that can also double as a gorgeous date night clutch. And, of course there is NO better time then now to score a discount on some of these beautiful designer finds like this classic IT bag.
So here is the deal- You've only got two solid days to hit up this sale (it ends Thursday morning); so now the hardest part is deciding WHAT handbag you need to add to your wardrobe. Where to start? Or what is worth the discounted investment? Don't forget to enter INTHEBAG at checkout to score your 20% off on your handbag addition. Happy shopping…
Have you hit up the Shopbop Handbag Sale yet? If so, what goodies did you score? If not, what is coming off your wishlist and into your wardrobe? Let me know in the comments below….
[otw_shortcode_divider margin_top_bottom="30″ text="SHOP THE SALE" text_position="otw-text-center"][/otw_shortcode_divider]

[ReviewDisclaimer]