"This post is part of a social shopper marketing insight campaign with Pollinate Media Group® and Caboodles, but all my opinions are my own. #pmedia #cuethecaboodles  http://my-disclosur.es/OBsstV"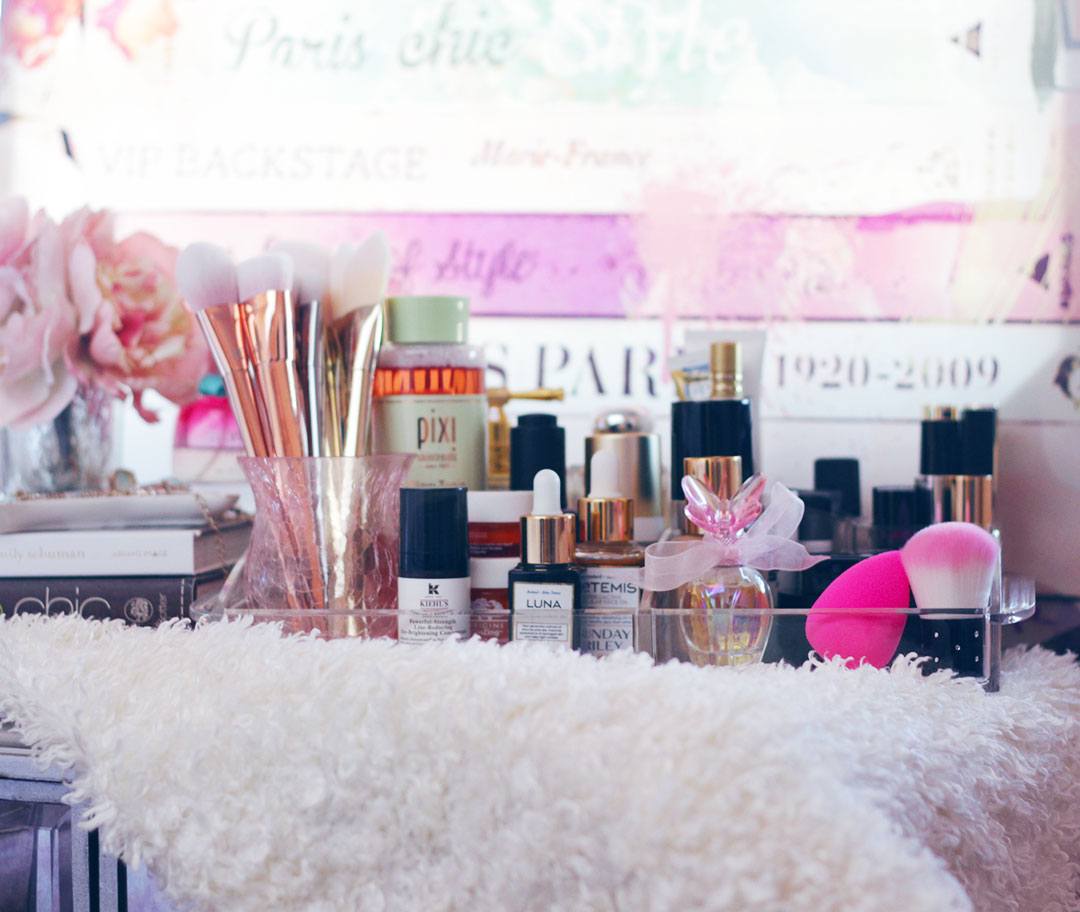 When it comes to being a beauty blogger, quite often it encompasses weekly trips to Sephora, Ulta and Target to check out the latest and greatest that beauty has to offer. More often than not, it also ends with more beauty products than one girl can go through in a lifetime, so of course some sort of makeup organizational strategy is key especially when you are limited on space- i.e: Apartment living. Trust me when I say this I know that I have WAY TOO MUCH makeup- and it is just not normal to the average person. However thankfully to my love of makeup and the ever-changing seasons, as the season changes so does the makeup and skincare needs that need to be close within reach at all times. Since your beauty routine changes as the season changes, your makeup and skincare arsenal needs to be accessible, organized and of course it can't hurt to be ever so chic and stylish and possibly pass as chic décor in the process. Thanks to a recent a shopping trip at Target this past week, I found a few things that will get my vanity organized within minutes- all while I took a slight stroll down memory lane in the process…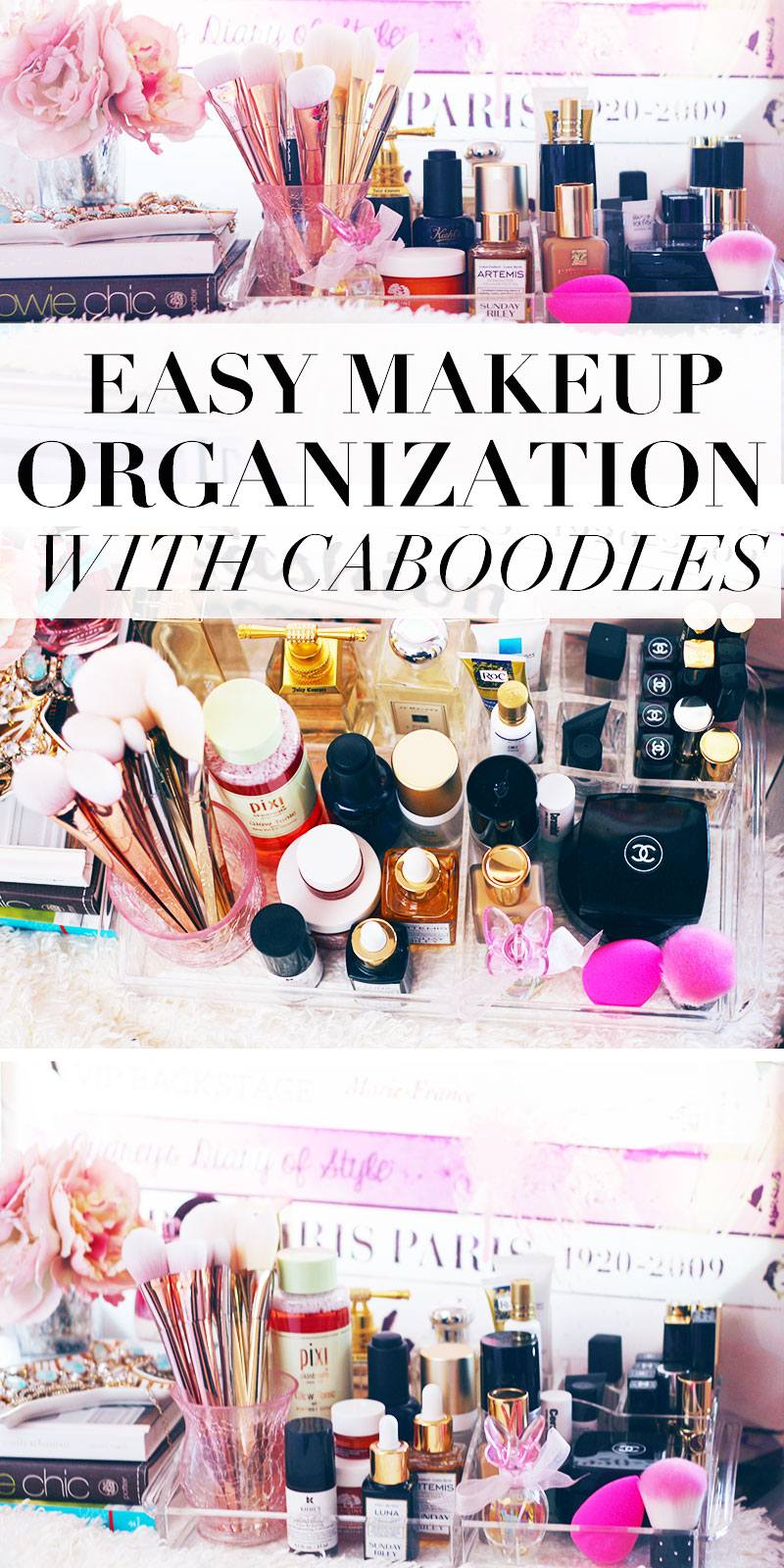 Do you all remember your very first Caboodles? I remember when I was starting to get into beauty, after that first trip to the Clinique counter with my mom; we stopped and got me my very first black and hot pink Caboodles organizer. Versatile, easy to organize and carry EVERYWHERE, the Caboodles organizer took me way into the future still being used at those college cheer days. Well ladies, let me just tell you Caboodles, has grown up and it is just as fab and stylish as it was back when you got your first one. The array of options is endless and the new options like the Caboodles Crystal Objects of Desire Tray are sheer perfection. When I went to Target to search for some easy makeup organization options, and saw the Caboodles Crystal Clear Objects of Desire Tray, I knew this was t the perfect option to help get my beauty arsenal organized and ready for winter. So today I am teaming up with Caboodles to show you 3 easy tips to get your beauty counter ready for each stylish season change.

TIP 1: DECIDE WHERE TO STORE YOUR ARSENAL
The first step to organizing your beauty regimen for winter is to decide WHERE you would like to keep your beauty arsenal. Do you need it in the bathroom? Or do you like to sit down and hang out at your vanity, as you get ready? I personally like to keep mine on my vanity, as it is the perfect display for my collection as well the best place to get ready in the morning. Once you have your place picked to showcase your beauty regimen, then the organizing begins.

TIP 2: THINK OF YOUR MUST HAVE PRODUCTS FIRST
After years of trial and error, money on bins and holders for my makeup collection, I have found that the Caboodles Crystal Clear Objects of Desire Tray is the ultimate storage tool for my day-to-day, seasonal beauty routine. Not only does this crystal clear gorgeousness hold a TON of makeup and skincare products, it honestly looks so chic and stylish sitting on top of my vanity. It is built with ease and accessibility in mind as it fits an array of products of all sizes. So do you like your lipsticks in the front? Or do you like skincare products in the back? Or just a hodgepodge of everything? When it comes to beauty and the seasonal arsenal rotation of products, I like to make sure that my seasonal needs are super easy to reach at any time. For me I like to have everything organized by size. For me its skincare in the back in order of what is reached for the most, followed by everyday beauty products in the front, and a few odds and ends on the sides to help ensure that I have everything I need at all times.

TIP 3: KEEP LIKE ITEMS TOGETHER
When it comes to easy makeup storage nothing makes this easier than keeping like-products together. I try to keep brands with same brands as well- for me this helps make it easier to look for a specific lipstick or eye shadow. The great thing about the Caboodles Crystal Clear Objects of Desire Tray is that it has sections. The sections help make it super easy to make sure that everything is in its place at all times and easy to see and grab when needed. If you are like me and keep makeup brushes separate from everything, sometimes using an empty candle jar or empty cup make cute and stylish holders. I have my eye on the Caboodles Tiers of Jars and the Caboodles 3 Clear Compartment Brush Holder to help complete my perfectly organized makeup countertop. The great thing about makeup organization is that you can customize it to fit all your needs. Thanks to Caboodles makeup organizing has never been so fun and easy with their ultra chic organizers. You know what they say- the best way to a girl's heart is through her makeup collection…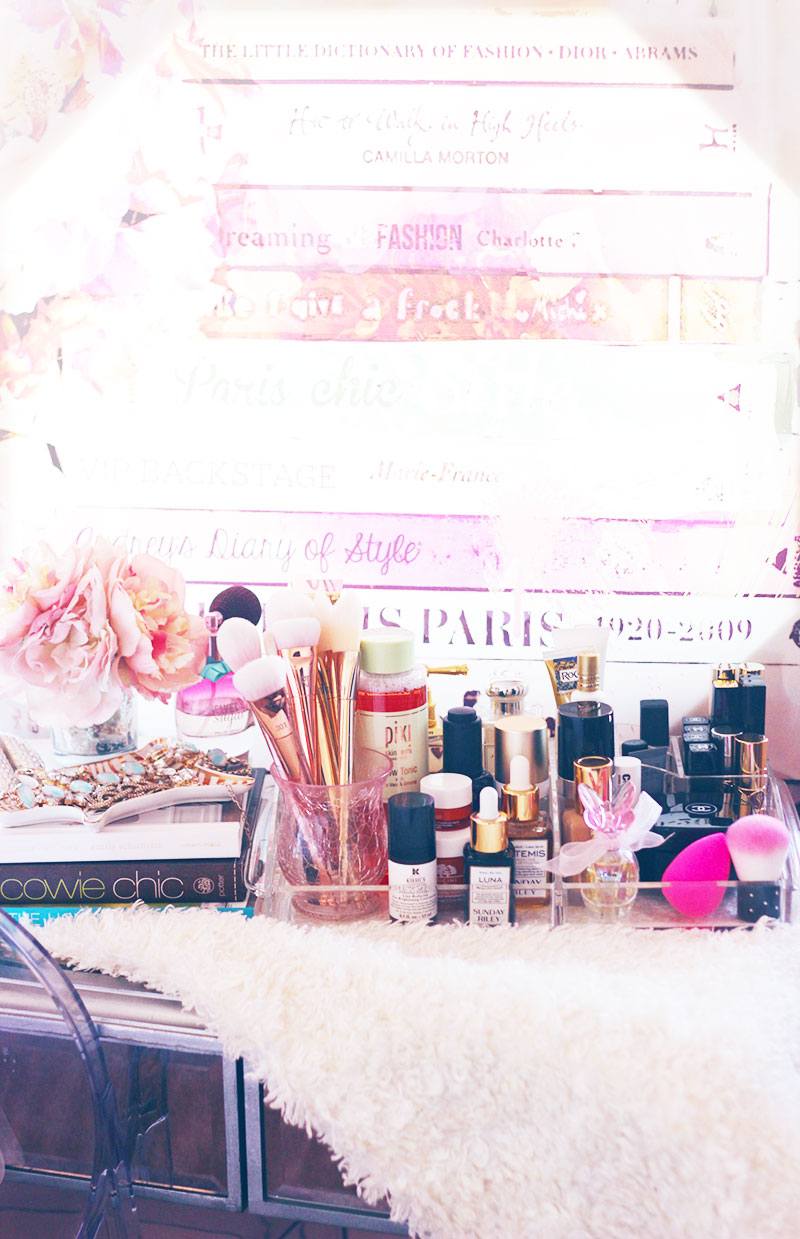 Have you tried any of the NEW Caboodles products? What is your favorite way to keep your makeup accessible and ready for the season? Let me know in the comments below…
For more organizational tips and tricks make sure to follow Caboodles on FACEBOOK, TWITTER, INSTAGRAM, and PINTEREST. Trust me you will be ready to get organized in no time!
"This post is part of a social shopper marketing insight campaign with Pollinate Media Group® and Caboodles, but all my opinions are my own. #pmedia #cuethecaboodles  http://my-disclosur.es/OBsstV"
[ReviewDisclaimer]
Caboodles Caboodles Acrylic Cosmetic Organizer Caboodles Crystal Clear Organizer The Beauty Edit