With warmer weather on the horizon, Spring is kicking into high gear. With so many amazing products that are currently out, I rounded up six of my top beauty and style favorites that I will be loving this Spring season.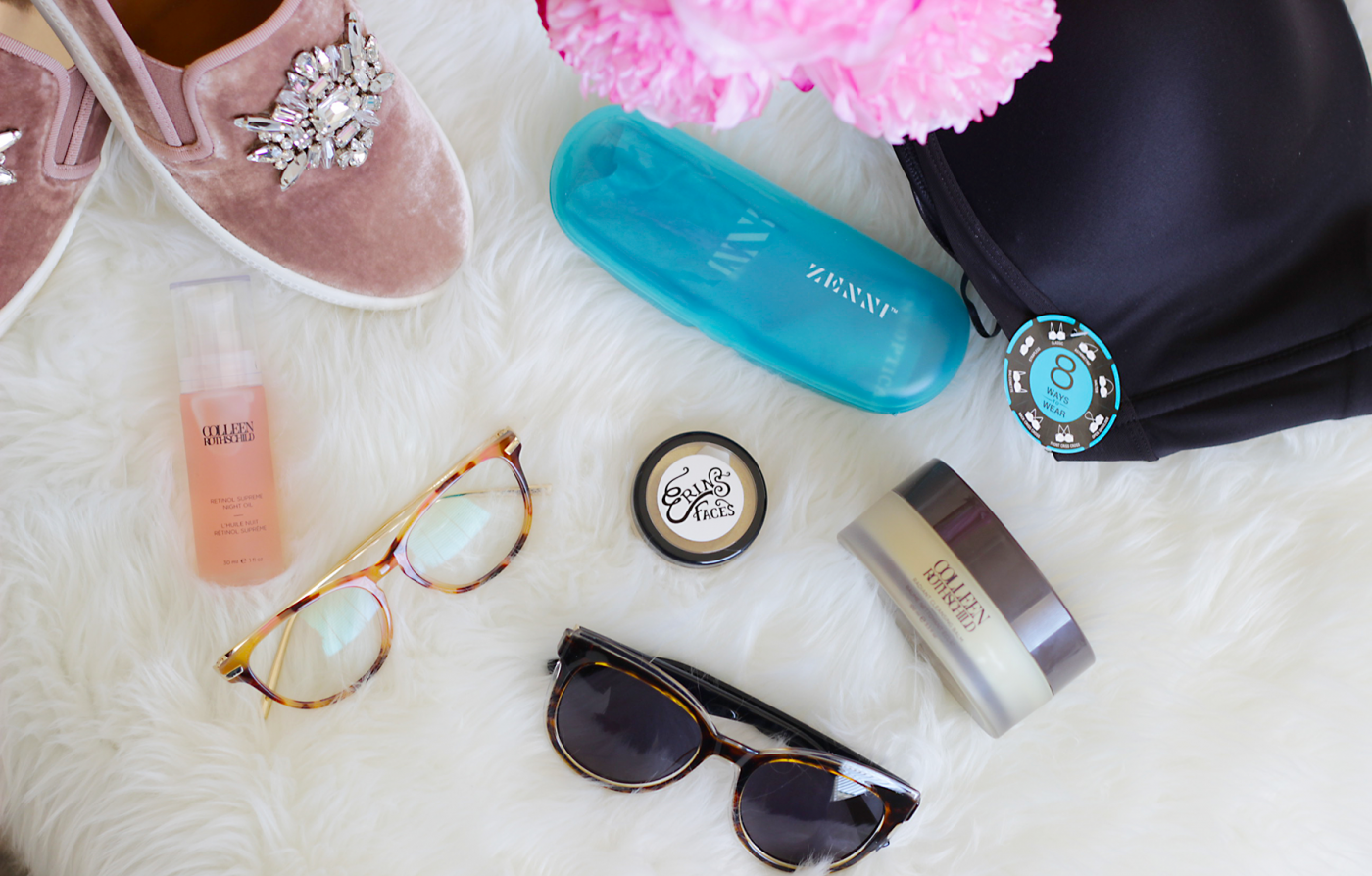 Thank you BabbleBoxx.com for sponsoring today's post. As always all thoughts and opinions are my own.
Oh Spring, where has time flown this year. I seriously feel like just last week it was Fall in SoCal and we were getting ready to close out 2017 and welcome 2018. Fast forward to now, and the weather is FINALLY starting to feel like (except for maybe the East Coast- the weather isn't sure what time of year it is), I can't help but get ready for Spring with a six of my recent favorite style and beauty items that I am absolutely OBSESSED with!
First up one thing I NEVER thought I would need was a pair of glasses. However, now that I work from home full time- I am constantly attached to my desktop, laptop, or phone. Which of course, all have tons of blue light- that can cause a strain on the eyes after a while; or in my case- MIGRAINES. I have been loving the eyewear brand Zenni. Zenni is a great brand that you can order prescription glasses, sunglasses, and of course my new favorite Beyond UV Blue Blockers. Not only are they the lightest glasses I have ever tried, and they come in an array of great styles they have been helping a TON to relieve the stress and harmful blue UV lights that my eyes deal with all day everyday.  I also tried out their sunglasses and I am OBSESSED with the super cute cateye style I got. They are seriously so good and so perfect for all spring and summer long. The best part? Zenni styles start as low as just $6.95 which is seriously so affordable for such great quality. Seriously grab yourself a new pair of fashion eyewear (sunglasses or eyeglasses) and get ready for Spring and Summer in style.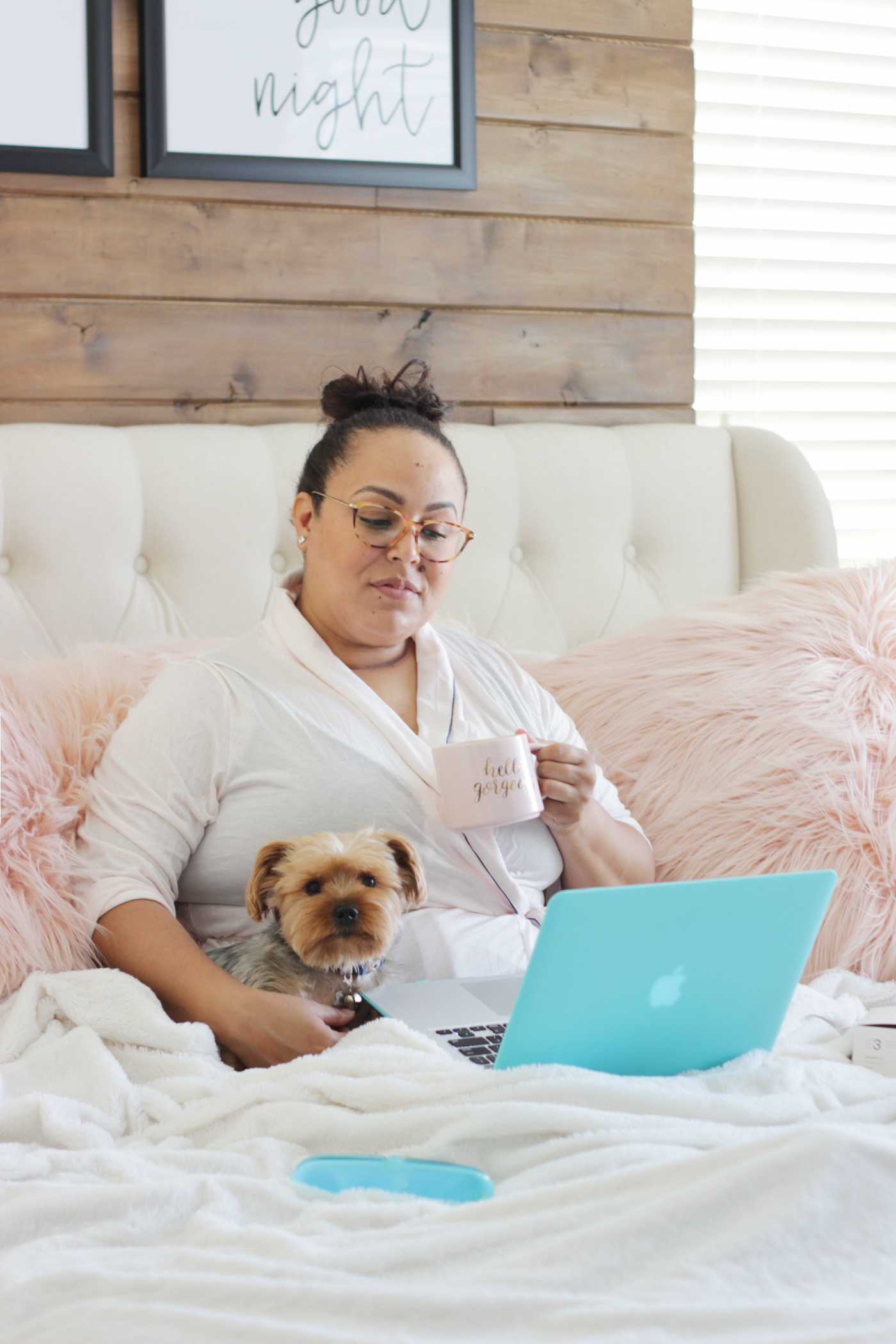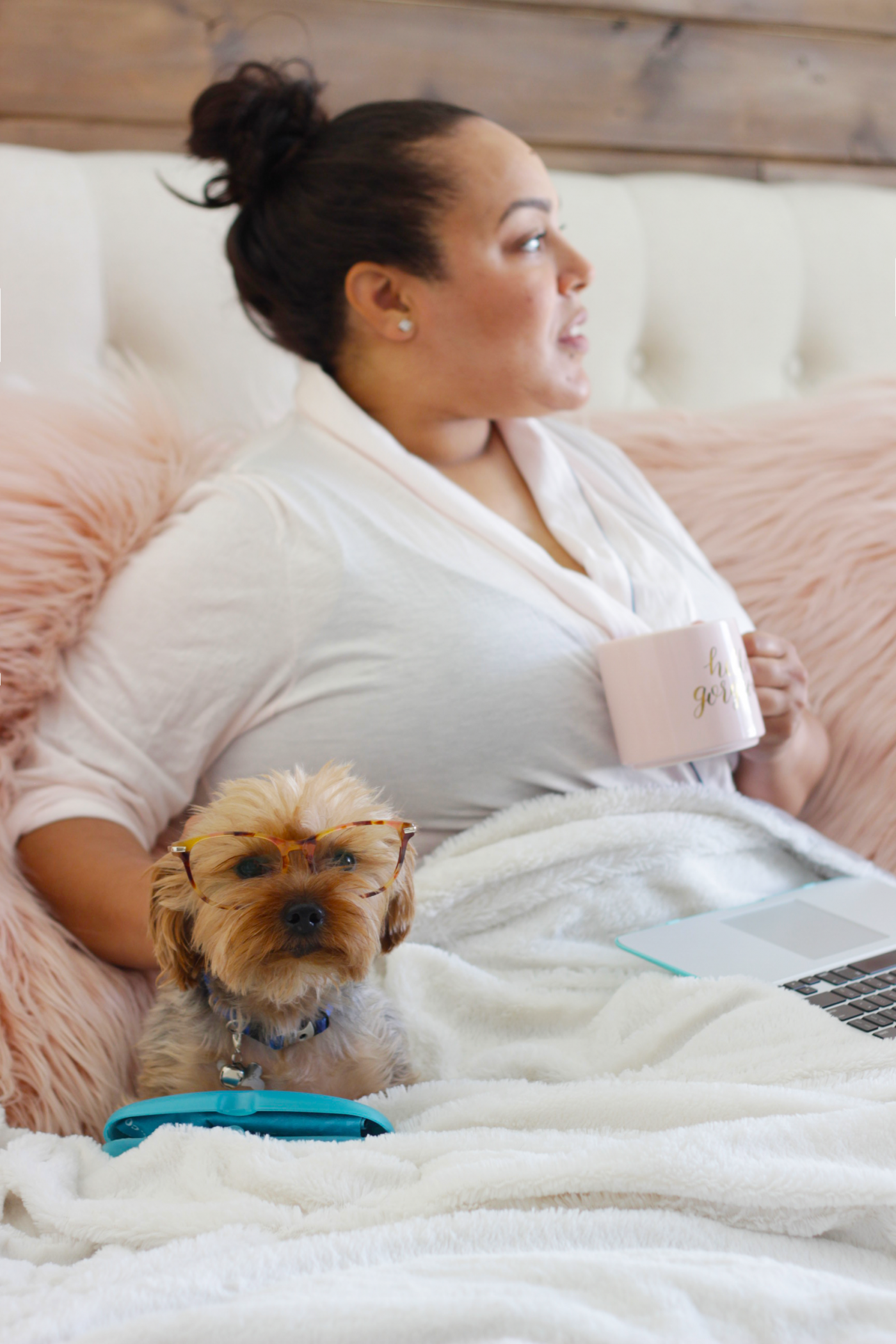 When it comes to spring you always need to add a few great key pieces to your wardrobe.  I love to add things to my wardrobe that are not only functional but also extremely perfect for dressing up or dressing down any outfit. I recently have been OBSESSED with these pink crushed velvet slip on sneakers.  They are pure perfection for the spring and summer season and I love to be comfortable when running errands, traveling or just lounging at the house. These glamorous Badgley Mischka embellished sneakers are perfect to add a bit of oomph to any outfit. The fit like a effortless dream come true and the blush pink shade is PERFECTION for the spring and summer season. I love that they are so comfortable,  lightweight and they add a dose of elegance to any outfit (including jeans and a t-shirt). Life it too short ladies, buy all the glamorous shoes!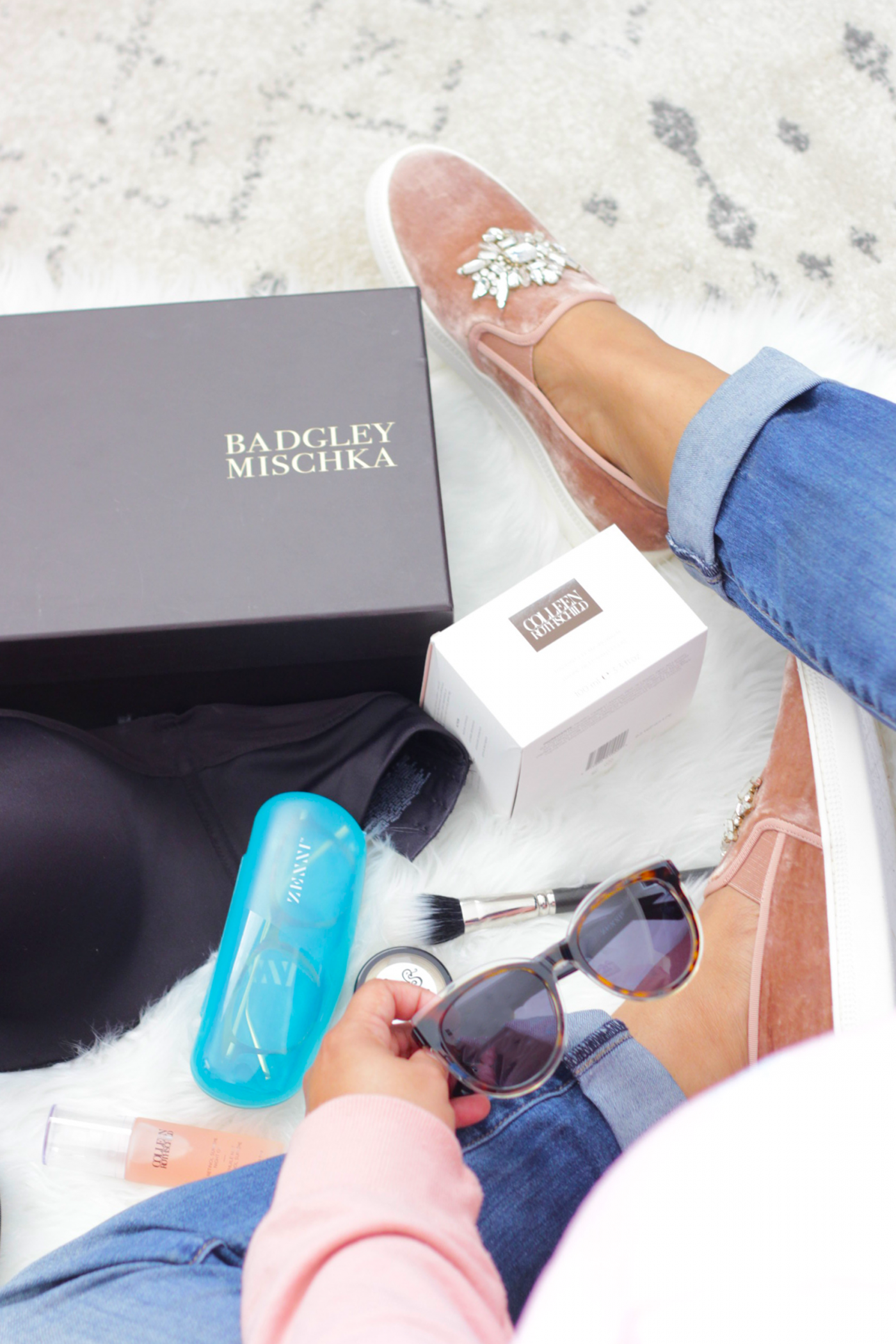 You guys know I love my skincare and I take it VERY serious.  So of course this wouldn't be a favorite post without a great skincare product or two. As many of you know I am OBSESSED with a double cleanse, so finding a great cleansing balm is important to me. The Colleen Rothschild Radiant Cleansing Balm, is literally heaven in a tub. It washes skin effortlessly to perfection at night- easily removing all of my makeup, sunscreen, and daily environmental gunk. Honestly it's SO good, I can see why it has endless 5+ reviews and is a top seller. This cleansing balm is so perfect that is melts into the skin, and leaves skin hydrated and soft after usage.  The unique blend of Loofah Seed and Moringa Oil are a dynamic duo that helps clear congested pores and removes impurities- seriously ladies my skin has never been clearer and healthy. Even better that I have a unique code for you (good until the end of 2018) that will SAVE you 20% OFF all regular priced items. Be sure to use code: MAKEULIFE20 at checkout.  I guarantee you- not only will your skin thank you, but you will become a cleansing balm lover!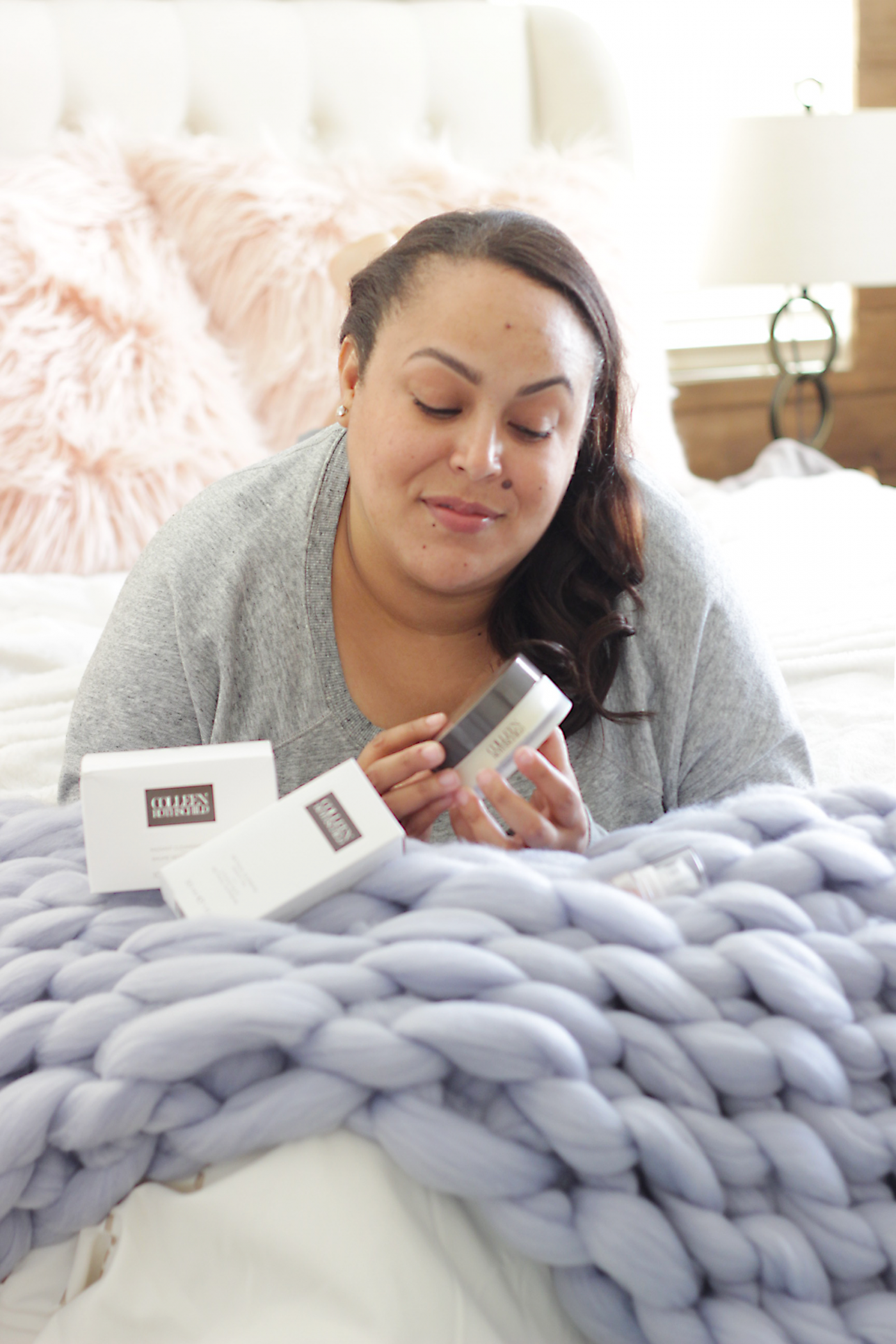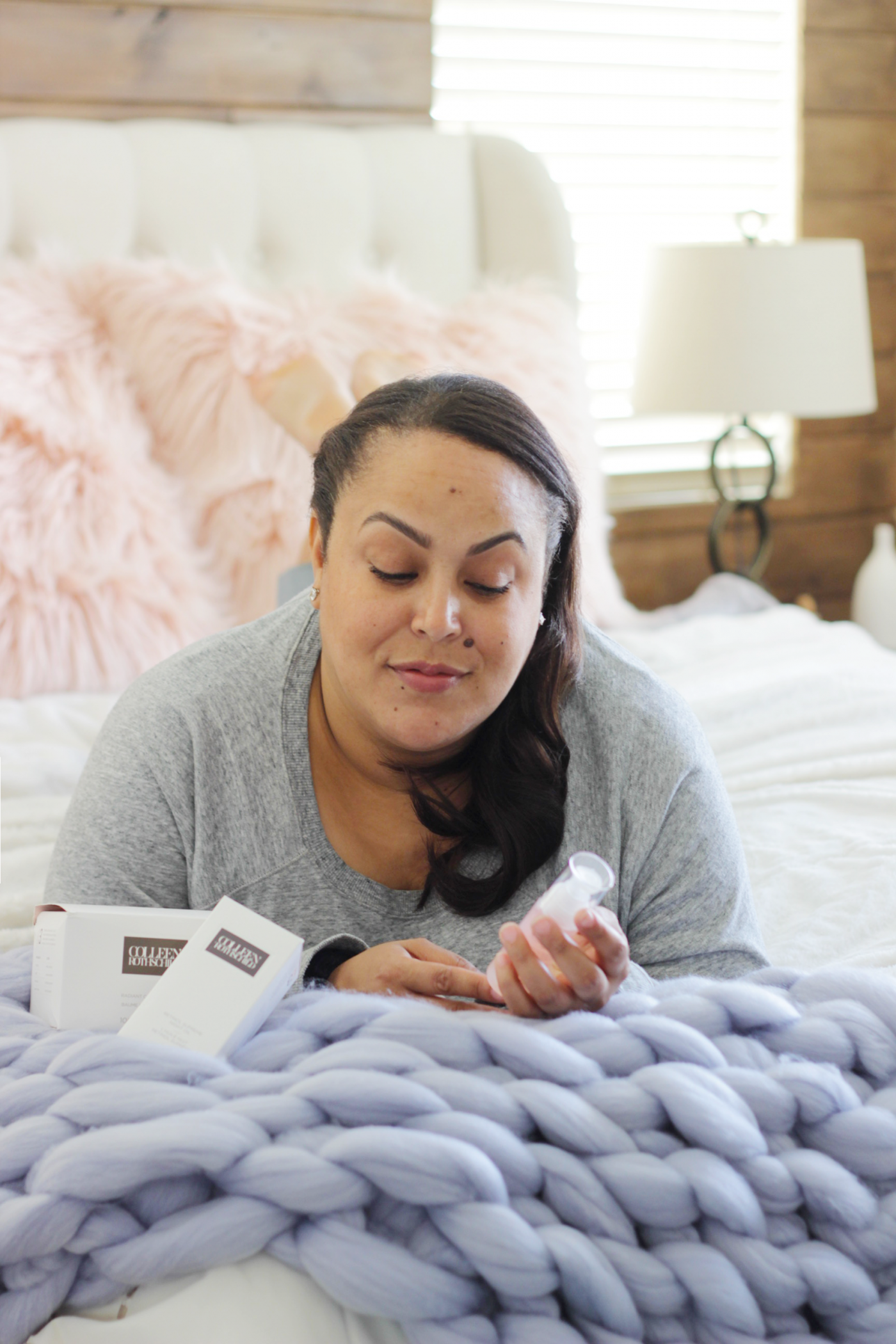 One more skincare love that I am completely IN LOVE with is this perfect nighttime facial oil. You guys, this facial oil is seriously a GAME CHANGER! As some who is well versed in face oils, I have to admit this face oil is SUPER unique and a major MUST HAVE! The Colleen Rothschild Retinol Supreme Night Oil is literally the perfect one-stop shop for both anti-aging and hydration. Literally you get the benefits of both a facial oil and its hydrating properties with the unique blend of plant-based oils PLUS the anti-aging benefit of retinol. Not only does this facial oil leave you skin soft and hydrated it also sinks into the skin like a dream, and literally leaves you with clear, radiant, perfect skin in the morning. It's magic in a bottle and of course you can SAVE 20% with code MAKEUPLIFE20 at checkout (until the end of 2018). Say bye bye to dry, dull skin and hello to perfect, radiant, dewy skin.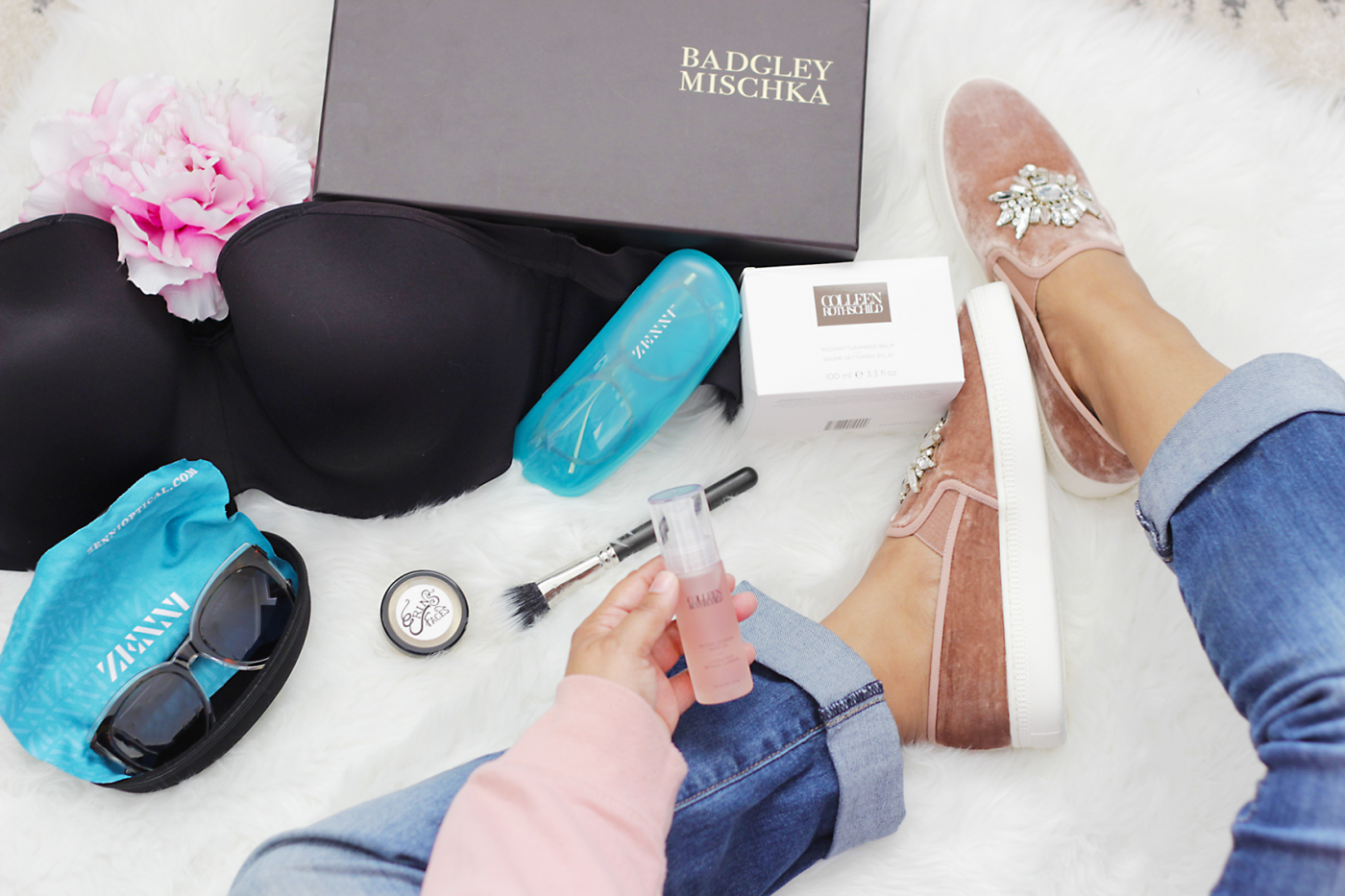 O-M-G you guys! I have a confession to make- I hate wearing fun spring tops because I HATE strapless bras, until now that is. The BALI-One Smooth U Strapless Multiway Underwire Bra, is literally going to change your life.  Off the Shoulder tops, Strapless, One Shoulder , Halter, you name it this bra will literally be your saving grace.  It makes any shirt perfect and you only have to reach of ONE bra instead of 9 million options. Breathable, lightweight, smoothing and no-slip technology- I am HOOKED and already have grabbed a nude color in my shopping cart.  The best part- this bra doesn't cost a million dollars. It is ONLY $18.50 right now (normally $42) so grab all 3 colors and you  are covered for anything and everything.
Last but not least, I am OBSESSING over this perfect shimmer mineral powder by Erin's Faces. Not only is it such a perfect universal champagne color the possibilities of how to use it are endless. I have been loving to use this cruelty-free, vegan highlighter as a pop of shimmer on my eyes, my cheekbones, my  shoulder, and my collarbone for a of glam to any beauty look. I also love that this shimmer mineral powder is considered clean beauty- which makes it even better. If you are looking to add a bit of glam and glow to any beauty routine- Erin's Faces: Magic Dust will make it happen and right now you can SAVE 10% until the end of April by clicking HERE!

So there you have a few of my current favorites that I am OBSESSING over for both spring and summer.  Don't forget to subscribe to my newsletter for subscriber ONLY content or follow me over on Instagram to see behind the scenes of MLL HQ as well as some fun follower giveaways!
So ladies, I have to ask- What are you currently loving for Spring and Summer? Let me know in the comments below…
READ NOW, SAVE FOR LATER: