Back when I was about 15 years old, I remember my mom introducing me first to Clinique makeup. My first powder, my first skin care trio and of course my first taste of Clinique Black Honey. You know the one- the uber dark, vampy like berry housed in a thin silver, sleek lipstick casing. It all started with the one, and now Clinique has launched a whole Black Honey dynasty. Lips, tips, liners and shadows are now all part of the line up, the offering is a gorgeous subtle red but not red look- more of a burnished burgundy tone. And let me tell you, I LOVE it. Want to rock a burgundy lip or play with a hint of amber, but are a bit scared? Well now is the time to rock those burgundy lips, cause I have a ticket for you…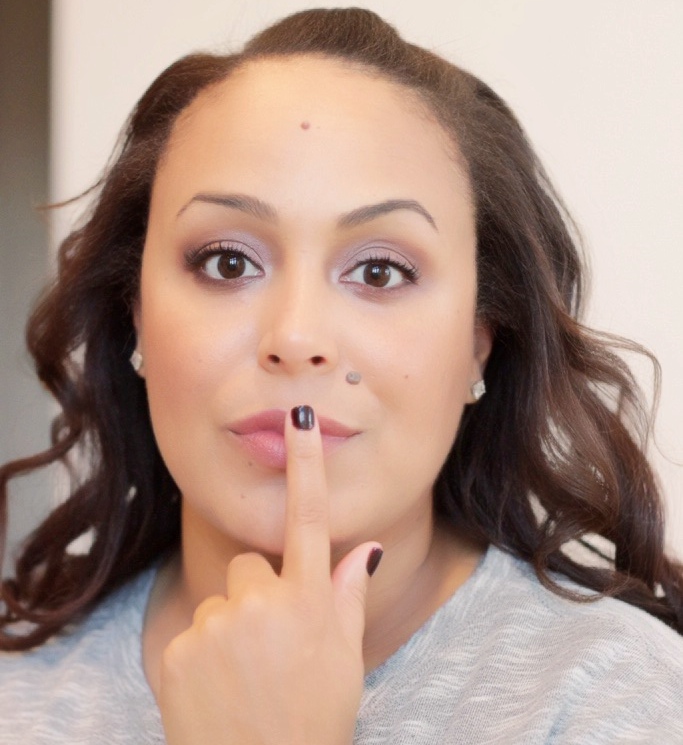 Clinique A Different Nail Enamel in Black Honey– let me just start off by saying this polish ROCKS! It reminds me almost of the CHANEL ROuge Noir almost. I literally can be a CHANEL look-a-like. A beautiful blackened red that looks a bit black in some light, and a slight burgundy red in other. The formula is pretty darn good as well- so far I am about 3 days in chip-free.
Clinique Quickliner for Eyes Intense in Black Honey– I am a bit obsessed. This color is somewhere perfectly wedged between a deep brown and a blackened amber. On the eyes it adds the perfect amount of depth with a side of glam. I have been wearing this shade just about nonstop, drawn across the lash line and a slight smudge on the bottom lash- LOVE!
Clinique Almost Lipstick in Black Honey– the one that started it all. The perfect void filler for any lipstick collection as it is a gorgeous light wash of wine. The perfect dose of moisture all without being too 'in your face'. It is the perfect addition for anyone who is looking to add some serious color into their lipstick wardrobe without being too bold.
Clinique A Black Honey Affair Eyeshadow Palette- OMG this limited edition palette is knocking my socks off. 8 gorgeous buttery shades ranging from a pearly white to the coveted black honey shade all the way to a deep dark eggplant shade. Each shade perfectly curated and housed in a mirror palette together. Seriously there are endless amounts of looks to create with this gorgeous palette.
So there you have a long list of gorgeousness that Clinique has in Black Honey offerings, from lips to shadows- they have us all covered. With that being said, a fellow beauty bloggers and I are throwing a Black Honey contest. Head over to each gals page and check out their Black Honey inspired look, and enter to win a fabulous Clinique Black Honey Beauty Gift Set. Featuring: An Almost Lipstick in Black Honey, A Superbalm Moisturizing Gloss in Black Honey, A Different Nail Enamel in Black Honey and A Quickliner for Eyes Intense in Black Honey. So what are you waiting for, it's time to join in and crack out the Black Honey baby….
SHOP THE BLACK HONEY COLLECTION:

[ReviewDisclaimer]