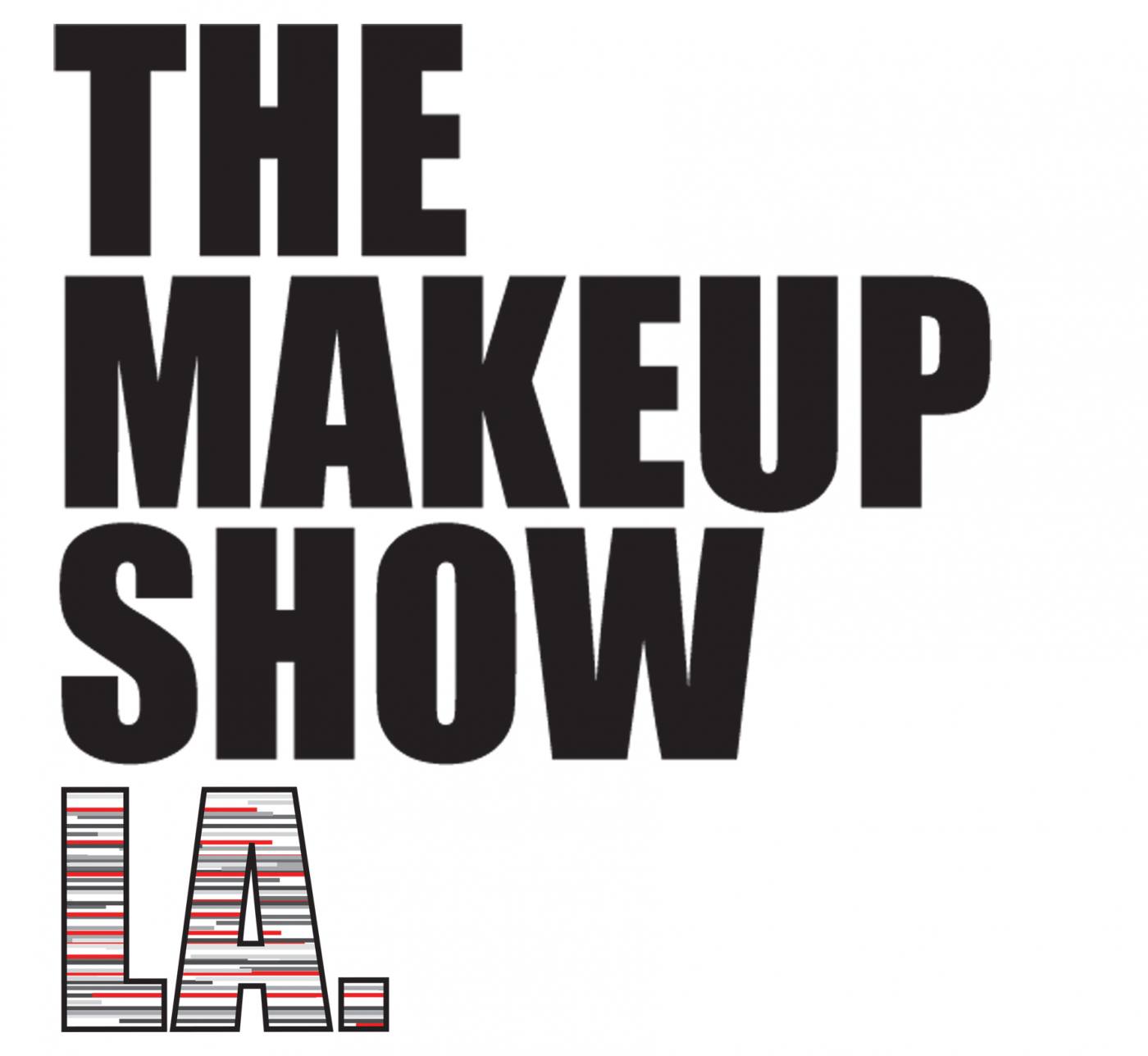 Happy Friday everyone! This Friday is extra happy for me today because this weekend is one the best beauty shows of the year. * drumroll* The Makeup Show LA, is happening this weekend and runs until this Sunday March 20, 2016. 
If you aren't to sure of what The Makeup Show is let me give you a quick rundown.  The Makeup Show is an elite beauty and artistry show that happens various times throughout the year in various cities across the USA.  The Makeup Show is a full two-day experience that is full of inspiration, education and the chance to come around some of the world's biggest and best beauty brands and the chance to meet and mingle with some world renowned celebrity makeup artists.  If you are a beauty enthusiasts like myself, The Makeup Show is basically like a slice of heaven. I am seriously so excited, I can't even hid it. So with kicking off this awesome beauty filled weekend, I had a chance to gather some awesome beauty tips and trends from a few key people that make up The Makeup Show– Director of Education + Artistry- James Vincent,  Danessa Myricks for the Makeup Show, and Makeup Artist for The Makeup Show-Orlando Santiago. Let's see what trends and tips they have in store for 2016….

James Vincent, Director of Education + Artistry for The Makeup Show
The runway and red carpet have given us some new twists on classic trends this season that allow the makeup wearer to make a choice based on individuality which is always exciting!
Trend: Candy Apple Red Lips: The classic vintage allure of red lips is timely and timeless and can be worn by anyone, anywhere and anytime. Try combining a bold blue red lipstick with a warmer red gloss for a lip look that is alluring on anyone. Combining the two undertones makes the lip flattering for any face.  If you are afraid to try a bold red try staining on the lip in a more sheer application or a gorgeous red gloss. A few of my favorites for lipstick are NARS Audacious Lipsticks,  Besame Lipsticks with a vintage inspiration or OCC Makeup Liptar in NSFW. For a gloss Inglot Cosmetics has a wide array of shades.
Trend: Blue Eyeliner:  Blue Liner is back and can be a simple way to get a sophisticated fashion look. The traditional cat eye takes in new life in shades of blue and a blue hue will whiten and brighten the eyes and lengthen lashes. Try NARS Eye Paint in Solomon Islands for a waterproof option in an unforgettable turquoise, or for a less dramatic look a blackened blue Liner from Cao Cosmetics or Smashbox works well on everyone. Pair it with a neutral shadow for a natural look or add in a touch of color on the lids for more flair.
Trend: Red Eye Shadow: Gaga has given everyone the idea to try red shadow, and while it seems unexpected red can be a very flattering look on the eyes when work properly. MAKE UP FOR EVER has both cream and pressed shadows in warm red hues that can be worn across the lid or just as liner. KETT Cosmetics Metals are a beautiful liquid option that look sheer and sophisticated in a warm red shade that you will love.
Trend: Black Graphic Liner: The new crops of eyeliner pens allow for easy liquid lines with a kitten kick or more dramatic graphic looks. Kat Von D tattoo Liner has a perfectly precise tip for everyday or more adventurous lines. MAKE UP FOR EVER and NARS have waterproof options and for those on a budget Mustaev and Crown Brush offer black liquid pens that allow anyone to try the look. Of you are not comfortable with creating the perfect Liner look use a soft taupe shadow or pencil to perfect your shape and trace back over it with black. It will give you a great guide and offer more dimension to elevate a liner look.
Trend: Metallic Eyes: Mined metals like copper, bronze and gold give anyone a look that is great for summer and right into fall. Melanie Mills Hollywood Rose Gold is an unexpected take on this trend that is unforgettable. Kat Von D and MAKE UP FOR EVER metal powders are a great addition to any makeup kit.

Danessa Myricks, @danessa_myricks for The Makeup Show
This season is about adding the ultimate punctuation mark to your beauty routine!
Statement Lips: Gone are the days of being shy about lip color. Lips are doing all the talking this season. Lips are bold, bright, and trendy in every finish. Whether it is bold mattes, vivid lacquers, or traffic stopping metallics, statement lips paired with pretty, clean skin are all the rage.
Bold in Blue: We've fallen in love with blue again. Blue liner on the lids, blue mascara & rimming the eyes blue are all on trend. Blues ranging from powder blue to cobalt rock the runways.
Metallic: Amplified, high intensity metallics are a huge trend this season and are showing up in so many ways in beauty:
    Gold and bronze brushed through the brows or accentuating the arches

    Bold metallic wings on the lid

    Metallic flashes in the inner corners of the eyes

    Sweeps of metallic and gem tones over the entire lid

    Metallic powder tapped on the tops of lip gloss and lip sticks

    Metallic top coats for nails
Metallic pigment powders offer tremendous versatility as they can be purposed in all these ways and more. Check our the "metals" collection by Danessa Myricks at www.imakeyoubeautiful.com
Shine of every kind:  From glossed eyelids and cheekbones to highly pigmented bronzing and highlighting powders, girls are getting their shine on! Loose illuminating powders are the easiest way to capture these trends. They are highly versatile, allowing you easily highlight the face, facial features and the body with ease. The "Enlight" collection by Danessa Myricks has a delicious range of shades for all skin tones. Find it at www.imakeyoubeautiful.com. 

Orlando Santiago, Makeup Artist for The Makeup Show
Bold overdrawn/extended dark or bright colored smokey eyes:  For the brighter eye colors, I would use Make Up For Ever's Flash palette or Aquarel's to paint on the entire lid for color intensity. Also a matte velvet complexion with nude tones and a nude pink lip. An exaggerated smokey eye using metallic texture with a pale or black liner within the lower waterline (membrane) with emphasis on the texture of the shadow, a soft combed brow that looks organic, and dewy skin texture to bring forth shine as an all-over texture.
Traces of a graphic eye lashes precisely on the lower lashes: My suggestion would be to use Elevation Lashes by Danessa Myricks or Make Up For Ever and splice them up and dropping them strategically in different areas along with a nude makeup to keep the focal point on the eyes.
Creamy Dark Lips: For this look, I would again create a soft and effortless canvas for the face allowing my focal point to be driven towards the dark Burgundy/Vampy/Black lip sculpted with lip liner and painted on with either Le Maquillage burgundy or Black Dahlia from Obsessive Compulsive Cosmetics.
90's Grunge with smudged liner and sculpted creases:  This look ties it all together if you want to mix all three trends into one look.  From the infamous 90's grunge, this look was dominated by one of my favorite makeup artists of all time, Kevyn Aucoin, in his book "Making Faces". To me this look was so TLC music video–with strong characteristics that were dominant at the same time.
So what trend are you digging from the experts? I can't wait to try them all… If you are headed to The Makeup Show this weekend, let's meet up. Head over to twitter @jmelee1221 and let me know what brand or artist you are most excited to see.