If there's one step in my skincare routine I can NEVER do without it has to be…. Hmmmm…. you all are probably thinking here we go again about the masks Jamie… However the one step I can NEVER imagine myself being without is a good old serum. Since I have moved up in the age category- I am not long a spring chicken according to my Father, I have learned that serums are one hell of a lifesaver, as they are the key to my skincare regimen. A serum can liven the skin within minutes, give a much-needed boost of hydration or give you that instant face life in a bottle look if you find the right one. Serums are the things that keep the skin looking plump, firm, dewy and oh so fresh. As you all know, I have a love for the brand Skin Inc. and a recent discovery in the brand has been giving my skin a little bit of a much needed boost, stay tuned for Get Glowing with Skin Inc…
Now I have mentioned my newly obsessed love affair with Skin Inc. as it has become a very much talked about skincare line around here on this blog. You saw me obsess over learning My Skin Identity and of course I raved about all of its goodness here. Pure, natural, active and innovative ingredients with a hint of a mad scientist feel to it while concoctions of amazingness are created within a fuss free regimen- LOVE! You can add it to your existing skincare regimen as this little vials of heaven are designed to target a particular concern that you may have. And as you all know I am OBSESSED with playing the scientist when it comes to my beauty products- ha ha ha (in my best mad scientist laugh). However, as of late it's a whole new dream come true from the line that has me giddy inside- and it comes in the form of a 3 step, 10 minutes until beautiful skin kit of dreams– it's a good one.
The first product of the Skin Inc. Get Glowin' Kit– $65 USD, is the super innovative Pure Revival Peel. Now I am a HUGE fan of this peel as it is a SUPER gentle, non-abrasive peel that literally works wonders on the skin. Safe to use on all skin types including sensitive and acne-prone skin, this peel will rock your world. A easy pump onto clean dry skin, wait about 2-3 minutes and begin to massage the face in circular motions and literally the peel turns into a mountain of dead skin gunk peeling off your skin. I know it may sound a bit gross, but OMG the outcome is AH-MAZING! I have been using this is a pre party prep to get my skin in tip top shape especially since we are in the middle of Awards season and of course that means Girls Night Out with the ladies, and plenty of Award Show Viewing Parties. I have been following the peel with my newest addition into my vials of goodness by Skin Inc, with the Nourish Custom-Blend Brightening Serum. OH MY GOODNESS, where has this serum been all of my life? Literally! So I am a HUGE picker when it comes to problem spots on my skin- I know it is so bad, but so addicting. This serum is hands down HEAVEN IN A BOTTLE as I scream that at the top of my lungs. This unique blend of Vitamin A, Hyaluronic Acid and Chlorella helps tackle the pesky dark spots and hyperpigmentation that many previous picking sessions may have caused. 2-3 drops in the AM and PM and I am seriously loving the effects. Followed by my newest fast growing favorite mask in the form of the Snow White Brightening Snow White. If there was ever a mask that really talked to me, THIS IS IT! 10 minutes on the skin, 2-3 times a week – this mask has been helping my skin tone even out and those dark spots go away faster than I can scream I AM LOVE WITH THIS MASK! The only bummer is I have to use this super sparingly as right now this mask is only available in the Get Glowin' Kit. Literally you guys, my skin just glows and not in a 'shine bright like diamond' kind of way, but more of a rivaling Jennifer Lopez skin glow. I am O-B-S-E-SSS-ED!
In case you cant guess by now, I am IN LOVE with another item from Skin Inc. I have been using this 3 step facial to help get my skin ready for lots of Girl's Night Out evenings with my favorite ladies and of course Valentine's Day Date Night. It has seriously helped give me the much needed star-worthy, Oscar's Ready Skin. I know my skin will be glowing like Jennifer Lopez this weekend at an Oscar's Viewing Party- thanks to this amazing skincare kit- and the academy award for best skin goes to…
So there you have it, three easy steps to perfect, glowing skin – this kit has me adding more Skin Inc. items to my shopping list left and right! Want to know what else is on my shopping list? The Pure Prodew Cleansing Foam and the Pure Repair+ Dew Moisturizer. The list can continue to go on and turn into the entire Skin Inc. line, but I'll let your mind wander as you head over to check it out here…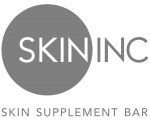 Find out how my favorite ladies from The Beauty Council are getting their skin Award Show Ready with help from SKIN INC. below:

SHOP THE POST NOW:


*PR SAMPLE
[ReviewDisclaimer]