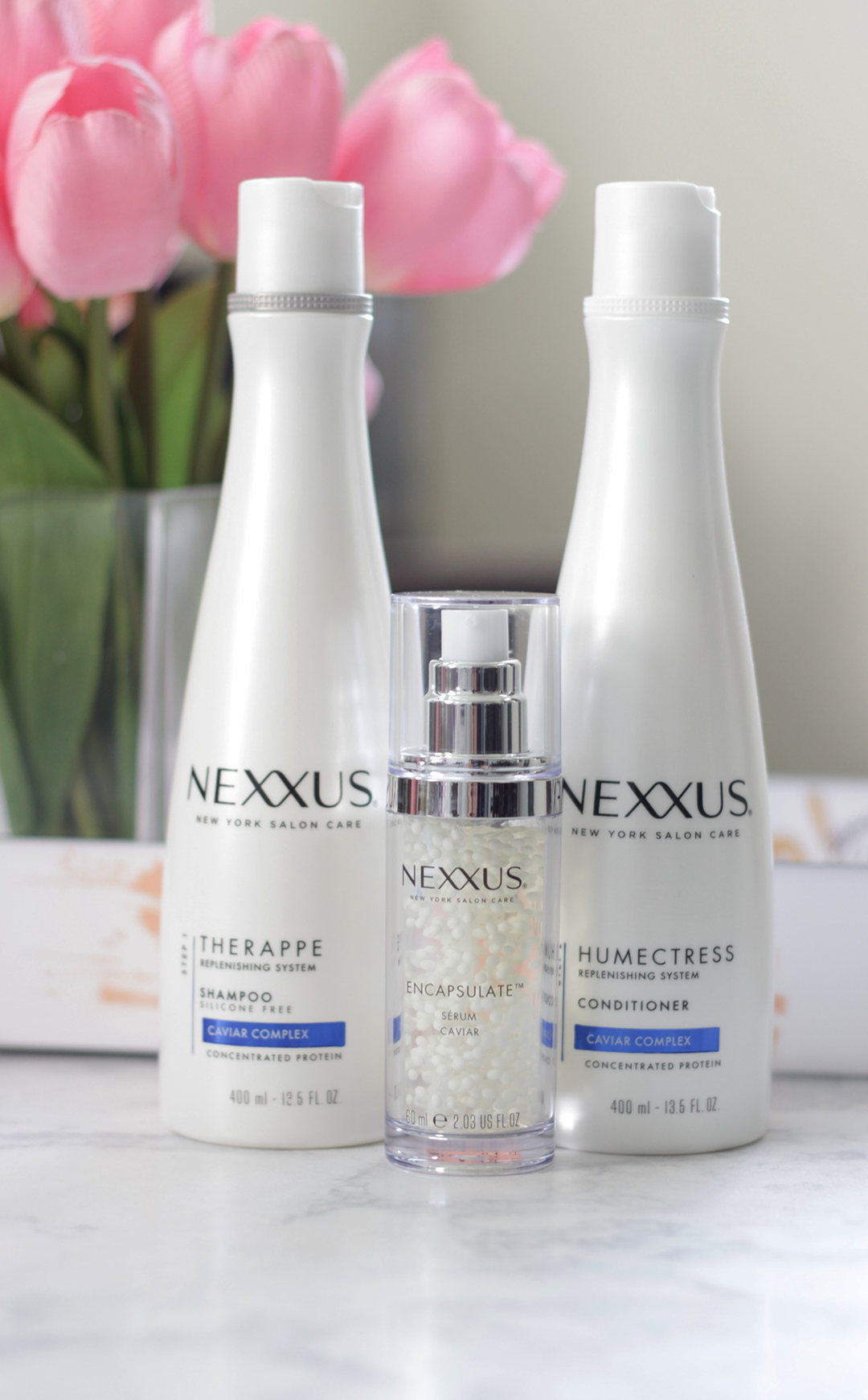 As a beauty blogger, I try a TON of different products literally almost daily. I love to be in the know about all the latest and greatest in beauty products and I must admit I slightly have a beauty product obsession- maybe a HUGE obsession! I have been slacking a bit lately at sharing with you all my newest favorites and releases, however I promise that will be changing as we kick off April. When it comes to haircare, my beauty closet is stoked FULL of beauty products, however, I always come back to some of the same brands time and time again. I am a big believer in QUALITY over COST, especially when it comes to haircare products. As you all know I am HUGE fan of Nexxus, as they have always been one of my go-to brands.  Today I am partnering up with Nexxus as I share with you my secret to achieving healthy hair.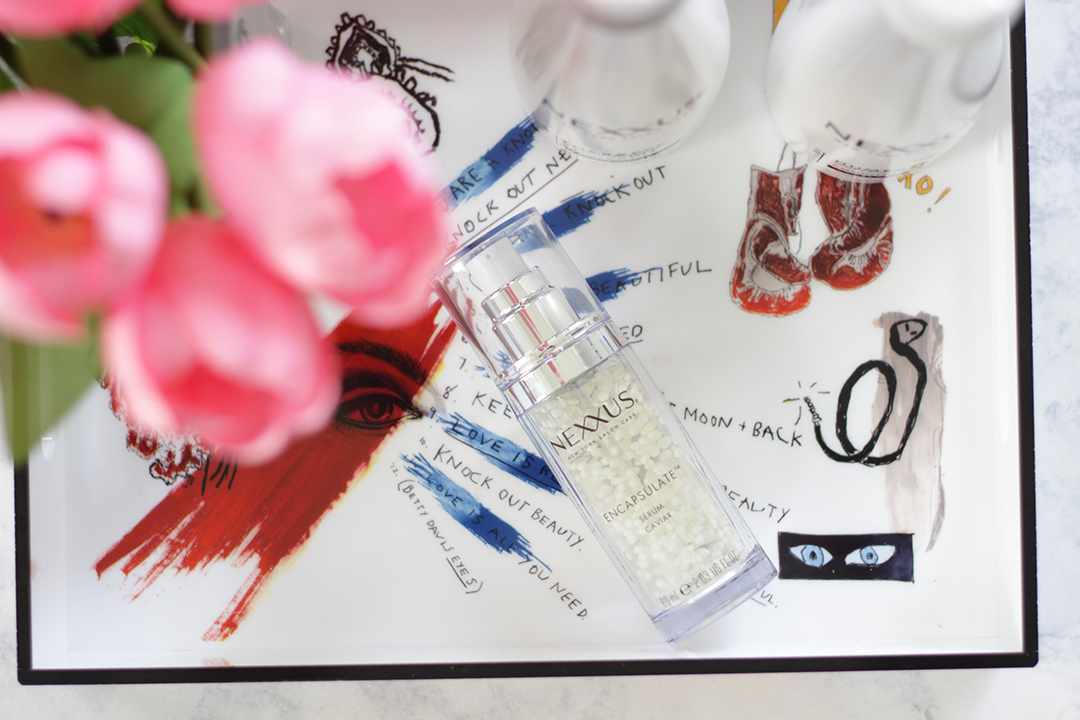 It's no secret that I have dry and damaged hair! I mean my hair at times can be so dry that when adding some random humidity- thanks to California weather- my hair turns into a dry, frizzy, HOT MESS! Thankfully Nexxus has always been a brand that I can turn to, to help take my hair from a hot mess to manageable and healthy. Lately as we bring in Spring and the weather turns towards even hotter, I have been OBSESSED with a shampoo and conditioner combo that has literally changed my life, and made my hair MUCH more manageable. I often struggle with damaged hair from years of chemically treating my hair, and going through products to help heal the damage can be quite expensive. Thankfully Nexxus has always been a brand that is uber affordable AND gives you salon-quality results for a fraction of the price, the Nexxus Therappe Shampoo and the Nexxus Humectress Conditioner, are two products that are turning into holy grail MUST have products.
THE NEXXUS REPLENISHING SYSTEM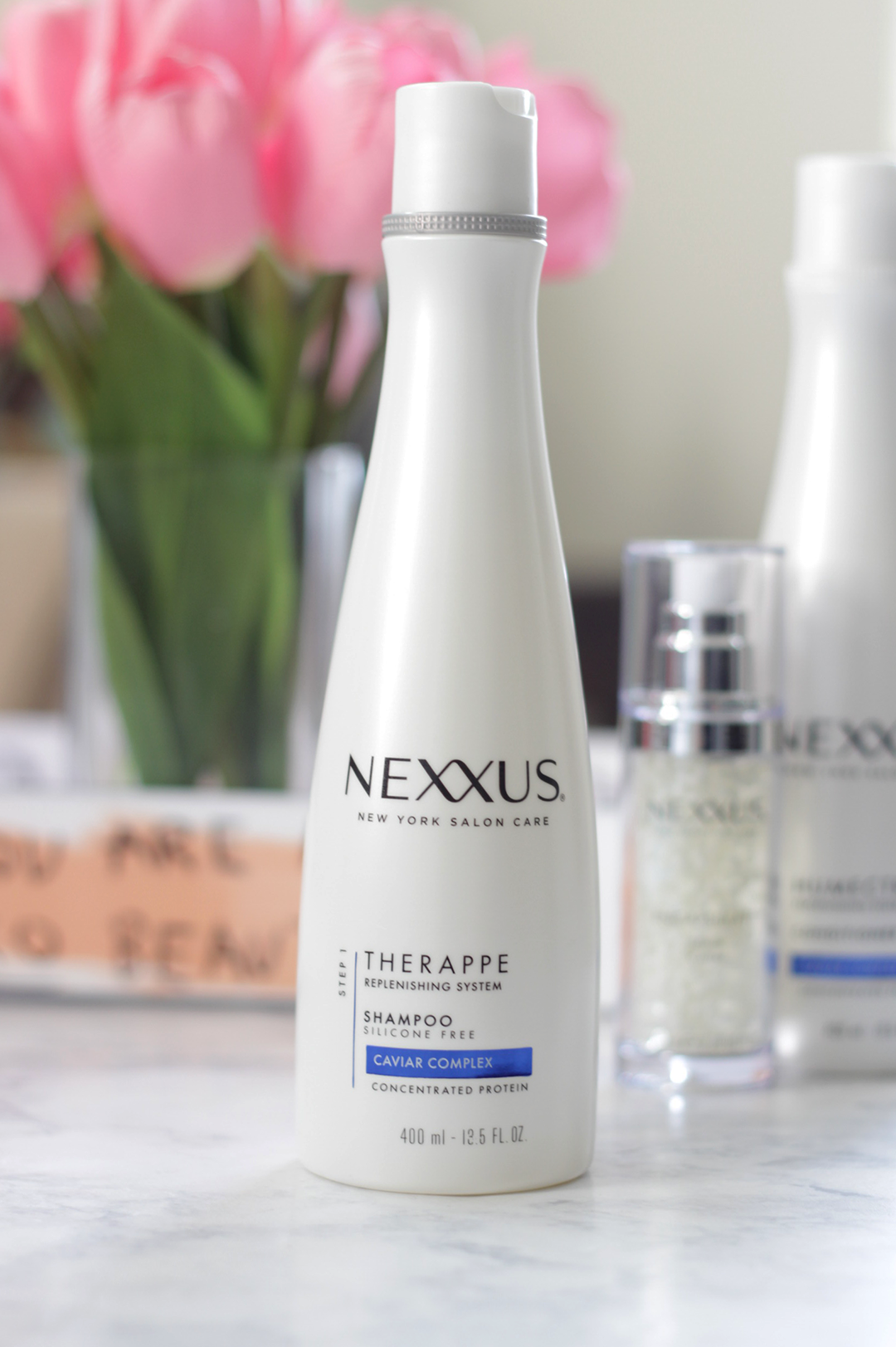 The Nexxus Replenishing System of products is SUPER AMAZING! They literally leave your hair feeling super luxurious and ultra-hydrated as they are becoming my must-have for smooth, frizz free, healthy hair. Both the Nexxus Therappe Shampoo and Nexxus Humectress Conditioner, contain a Caviar Complex and 100% pure elastin protein to help restore the health of your hair and help lock moisture in. Instantly after using both the Therappe shampoo and Humectress conditioner, my hair is left feeling smooth, soft and moisturized like never before.  The Nexxus Therappe Shampoo is awesome. Its clean, fresh, slightly coconut like scent is simply incredible. Trust me your hair with totally thank you after one use.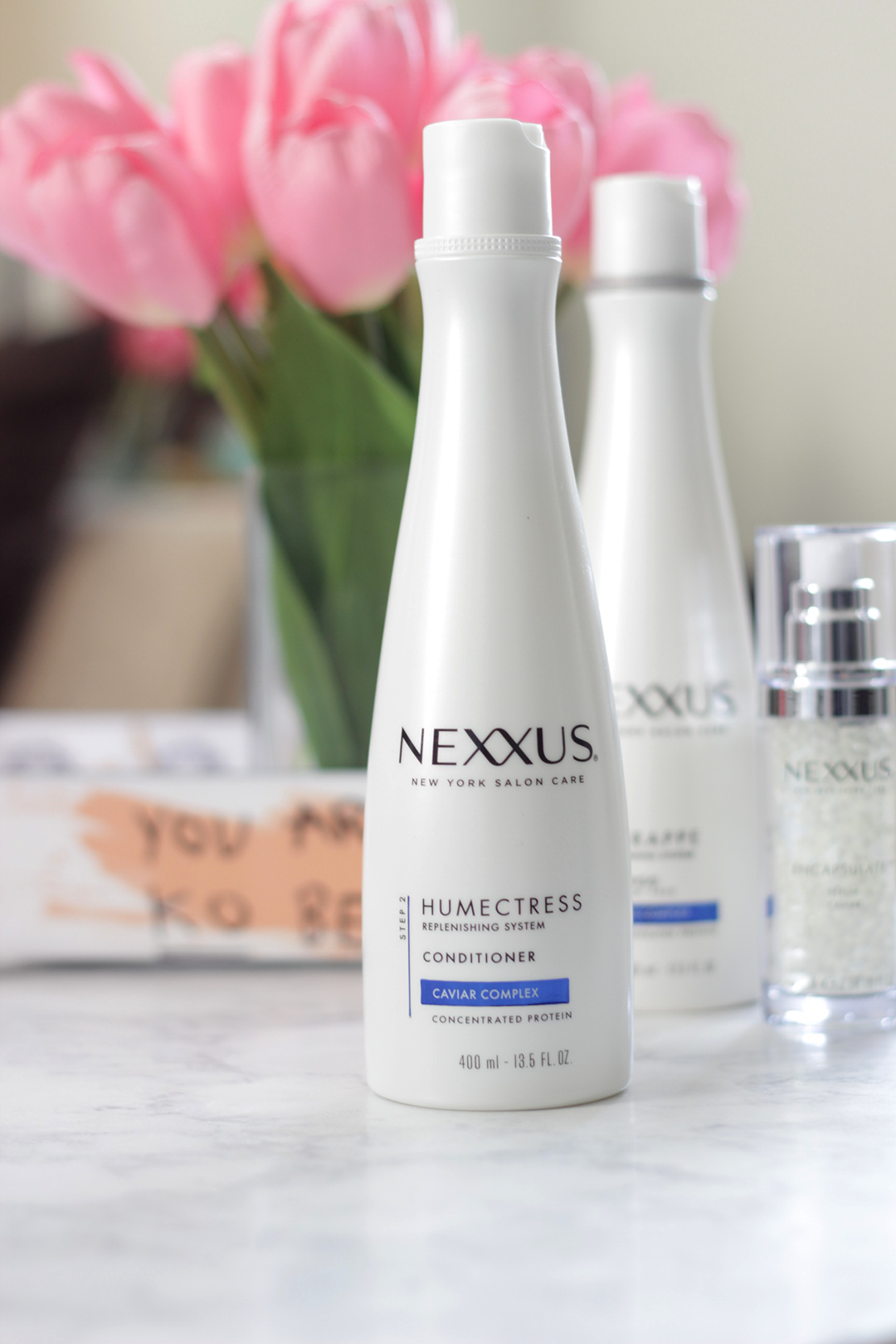 The Nexxus Humectess Conditioner is super light, and doesn't wait the hair down at all. Its ultra-nourishing and helps the hair feel soft, silky, and shiny. I have been obsessing over the way this line makes my hair feel. After I wash and condition my hair I have been adding a bit of the Nexxus Humectress Moisture Encapsulate Caviar Serum to my hair twice daily. This uber-light serum is pure perfection as it is a concentrated conditioning oil encapsulated into pearls and suspended in a water-based rebuilding serum that is rich in nutrients and pure protein. This serum literally has helped my hair by repairing hair back to its pre-damaged state. I am OBSESSED and my hair is VERY thankful!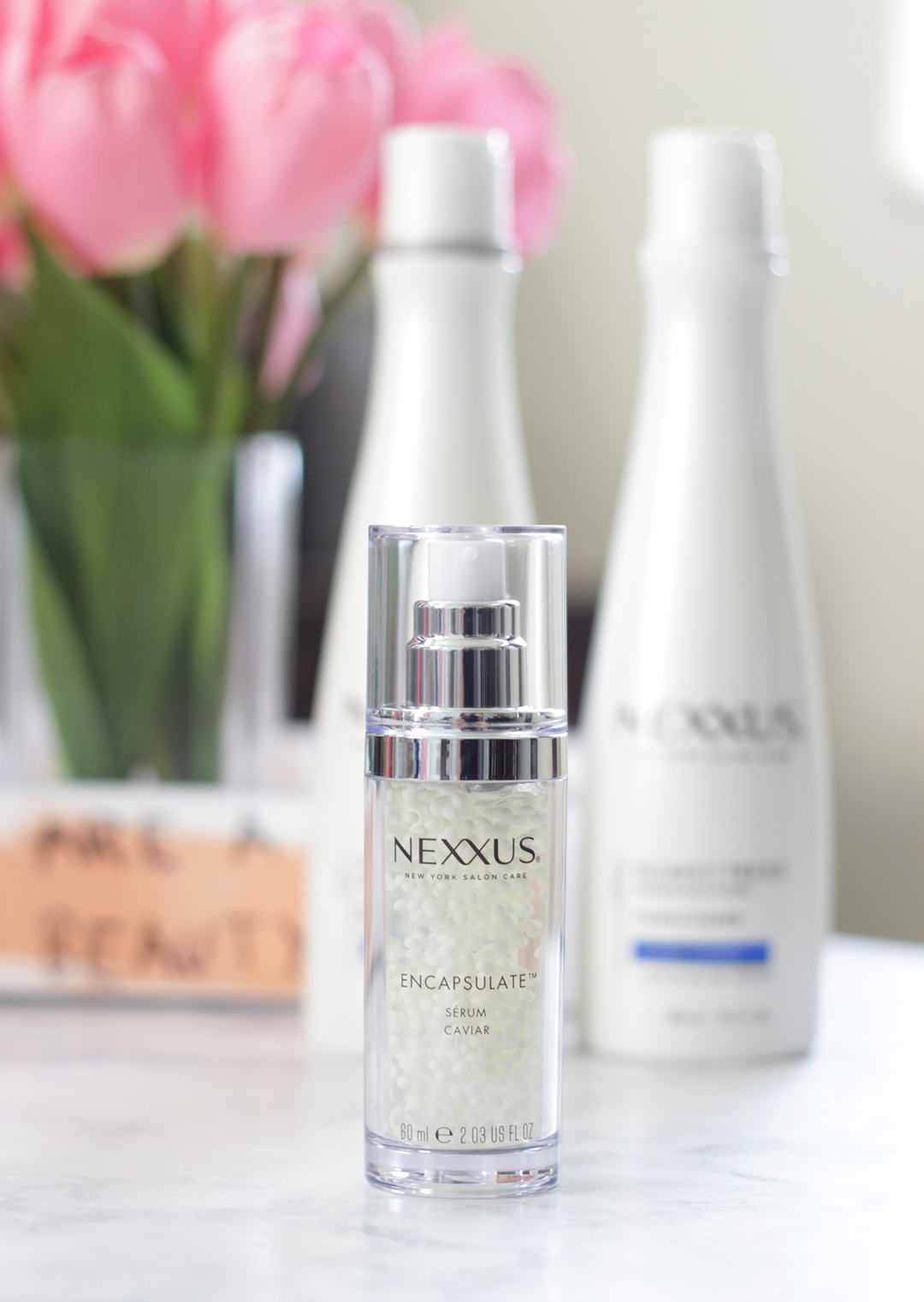 Nourish your hair and rediscover strength and flexibility with the Nexxus Replenishing System. Specifically formulated with concentrated, 100% pure Elastin Protein and a precious Caviar Complex, the Therappe & Humectress regimen works to restore your hair's natural weightless, fluid beauty.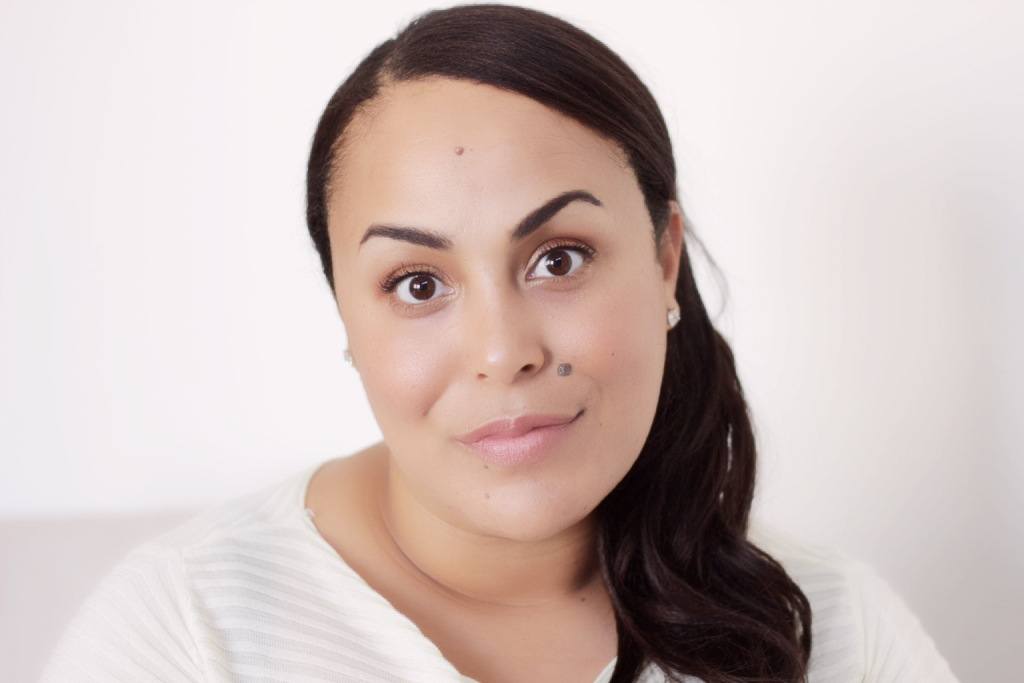 If you are ready to give your hair a healthy makeover, then you NEED to head to Walmart and grab the Nexxus Replenishing Collection.
See what Cailin from SassyDove.com, Megan from BonBonRoseGirls.com and 
Ashley from AshleyBrookeNicholas.com
 have to say about
Nexxus
hair care products. Whether your hair is dry, damaged or dull, try the
Nexxus
line that is right for you. Get New York style at an everyday low price at Walmart….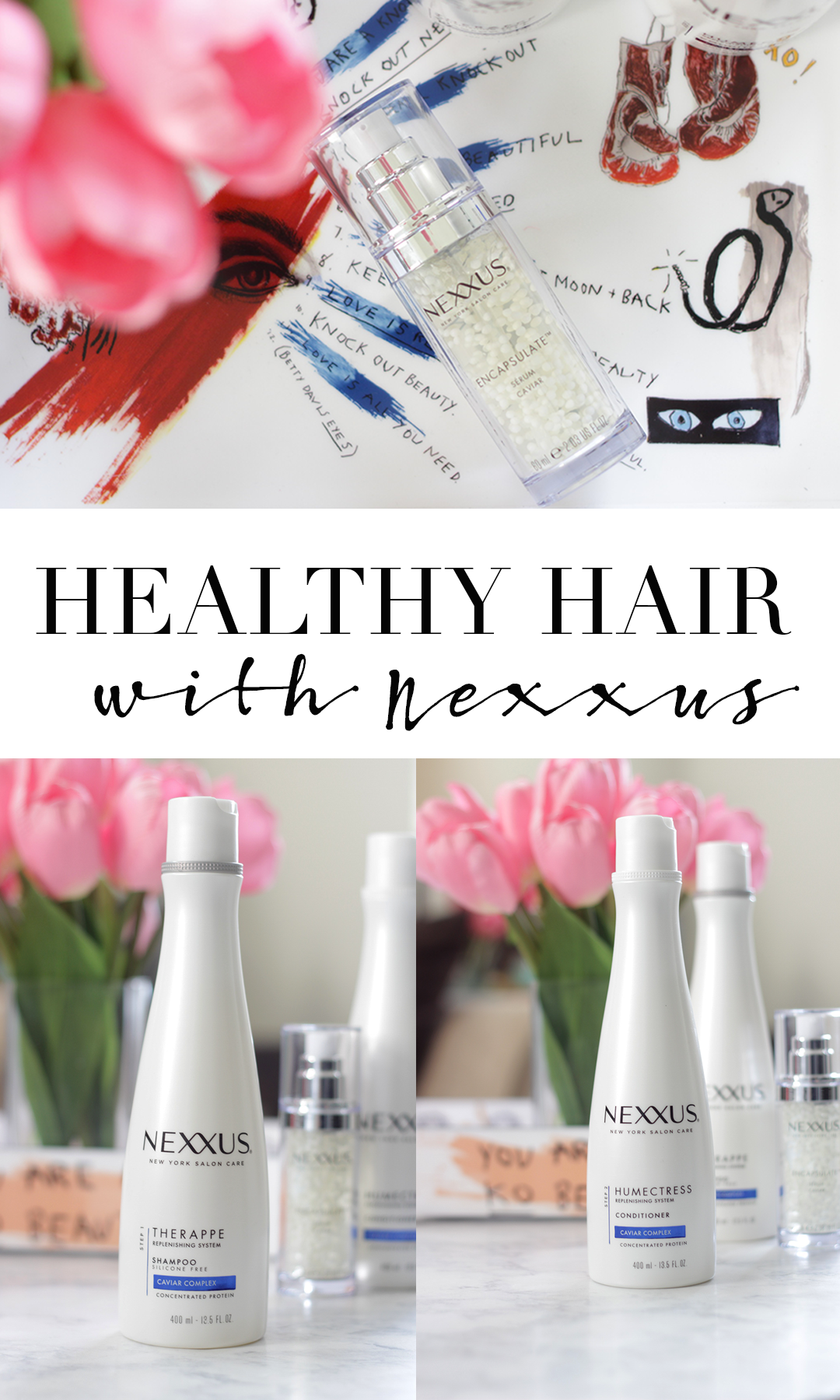 [otw_shortcode_divider margin_top_bottom="30″ text="SHOP NEXXUS" text_position="otw-text-center"][/otw_shortcode_divider]

Today's post has been sponsored by Lunchbox. All of the opinions stated in this post are my own honest and genuine thoughts.
[ReviewDisclaimer]