Disclosure: Compensation was provided by Target via Mode Media. The opinions expressed herein are those of the author and are not indicative of the opinions or positions of Target.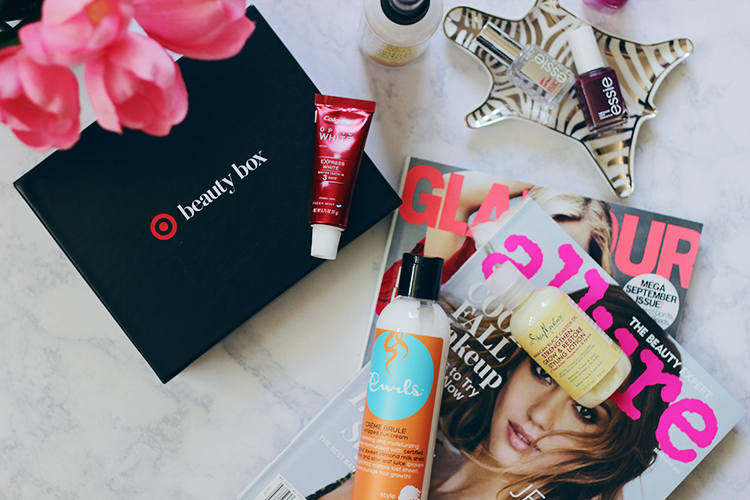 The hair report from the fall runways of Vera Wang, Isabel Marant and Dolce & Gabbana was simple – an easy knot. What is a knot you ask? Well it seems as though the 'knot' is taking over the bun and boy is it a good one. Soft and slicked back or gentle and ethereal, the knot is a super easy way to incorporate into your everyday hair regimen. My hair as you know here, is often on the dry and damaged side of things, so for me I take the whole 'less is more approach' quite literally. So after watching the ease and less styled approached to the knot, I decided to take this fall hair trend to trial…
The knot is a very thrown together hairstyle that almost looks as if you have slept in hair or are just overall having too much fun to actually care about your hair – love it. The idea is to keep it light and easy. Usually with a standard bun they tend to be very structured and labored, but knots are just the opposite giving you a simple, chic, 5-minute hairstyle in moments.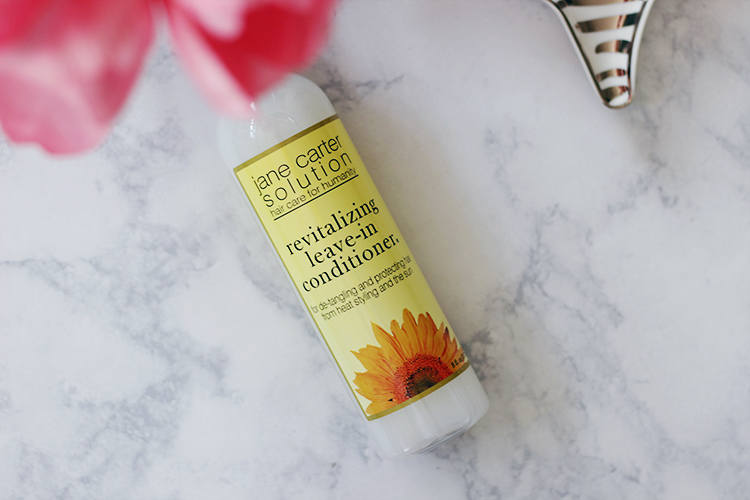 When it comes to the knot the key is all about the simplistic prep. If I am going for a bit of a sleeker knot then I like to add some much needed nourishment by adding a product I received in my Target Fall Beauty Box. The Jane Carter Revitalizing Leave-In Conditioner has proven to be the perfect tress tamer when you are looking for a hydrated, sleek knot. This leave-in conditioner will give you nourishment your tresses deserve all while giving that slicked back and modern approach to the knot. This leave-in conditioner seriously will leave your hair soft, smooth and frizz free all day long. I am OBSESSED! Here is how to achieve a sleek knot:
Apply a quarter sized amount of the Jane Carter Revitalizing Leave-In Conditioner apply from the mid to end lengths of the hair.
Gather hair into a ponytail. You can either go for a low knot and gather the ponytail at the nape of you hair or you can go for a higher knot and gather hair at the base of your crown.
Take 1" to 2" sections of hair and gently twist into knots securing to the hair with a bobby pin.
Continue until all hair is twisted into knots and secured.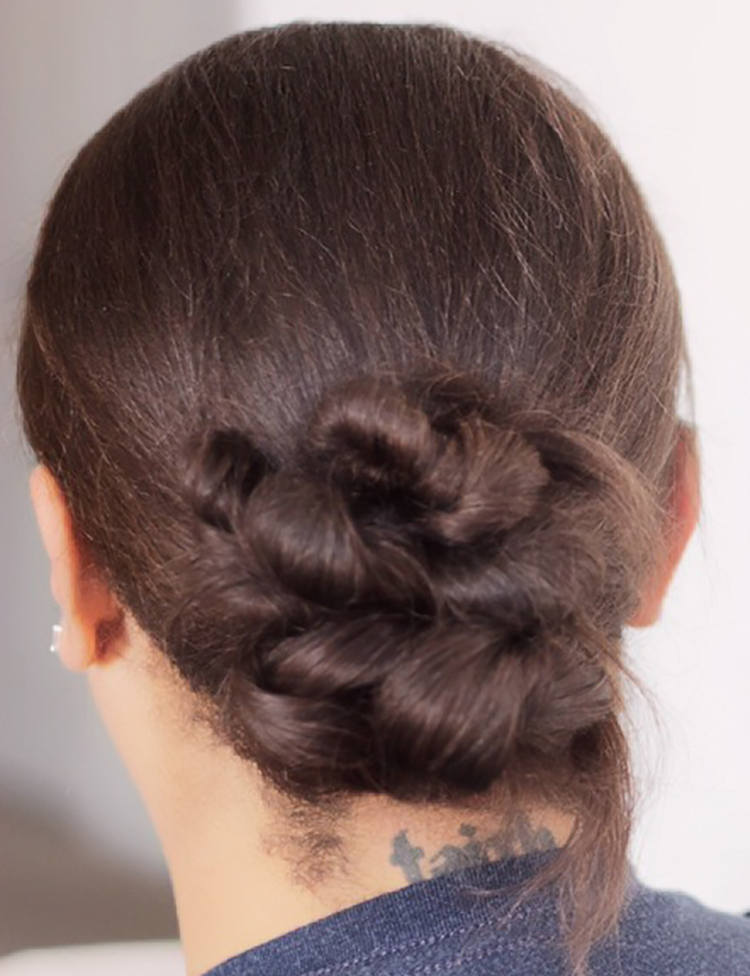 This knot works especially perfect for those with short hair or mid length hair. You can dress the hairstyle up with a headband to keep it very chic and sleek or you can add some embellishment with flowers or fancy bobby pins.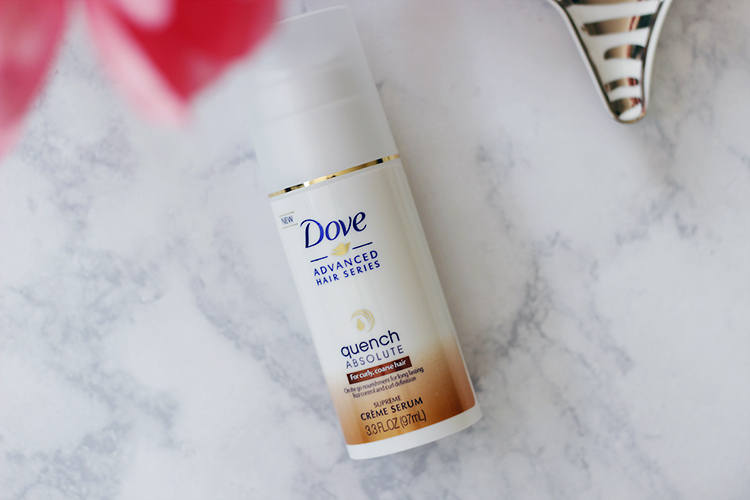 To achieve a messier, "I woke up like this" style of knot, I have been reaching for the Dove Quench Absolute Crème Serum from my Target Fall Beauty Box to help achieve a messier more boho style of the knot. To do this you:
Apply a dime-sized amount of the Dove Quench Absolute Crème Serum to the hair from the roots to the ends. This helps give the hair a glossy texture like knot.
Once applied I give the hair a light dose of heat with a blow dryer. Followed with a brushing of the hair into a low easy, messy ponytail.
Split hair in half into two sections. Twist one section into a ballerina style bun and secure into the nape of the ponytail leaving the ends of the twist, tucked out.
Twist the second half of hair into the same ballerina ponytail but this time intertwine the hair into the previous twist.
Pull the ends out from the twist allowing it to look like a knot. You can pull small pieces from the ponytail allowing them to stay out like wispy pieces of hair.
A quick spritz of hairspray and voila!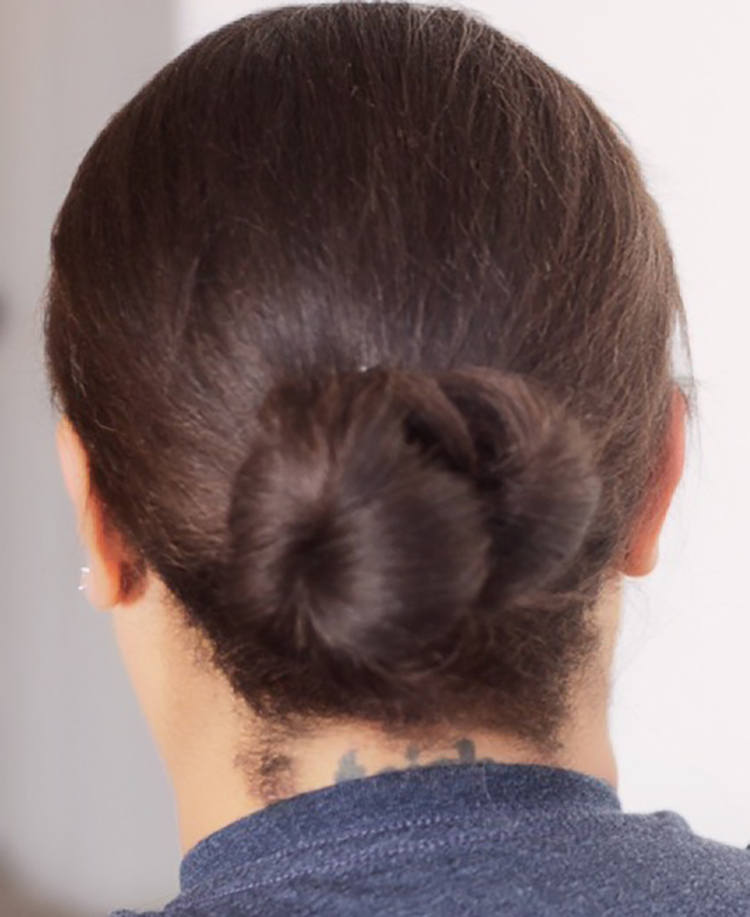 This style of the knot works best for all lengths of hair from short to long. The messier the more Olsen-esque and Isabel Marant runway-ish this looks. You can even go sleek or a bit messier- whichever way you fancy, the knot is an AWESOME 5 minute hairstyle!
So there you have it, if you fancy an easy morning hairstyle change that takes less than 5 minutes from start to finish – all while channeling FW2015 from the runways, then the knot is for you! Dust off those hair ties and bobby pins and get ready to knot the hair and get chic. Ready, Set, Knot…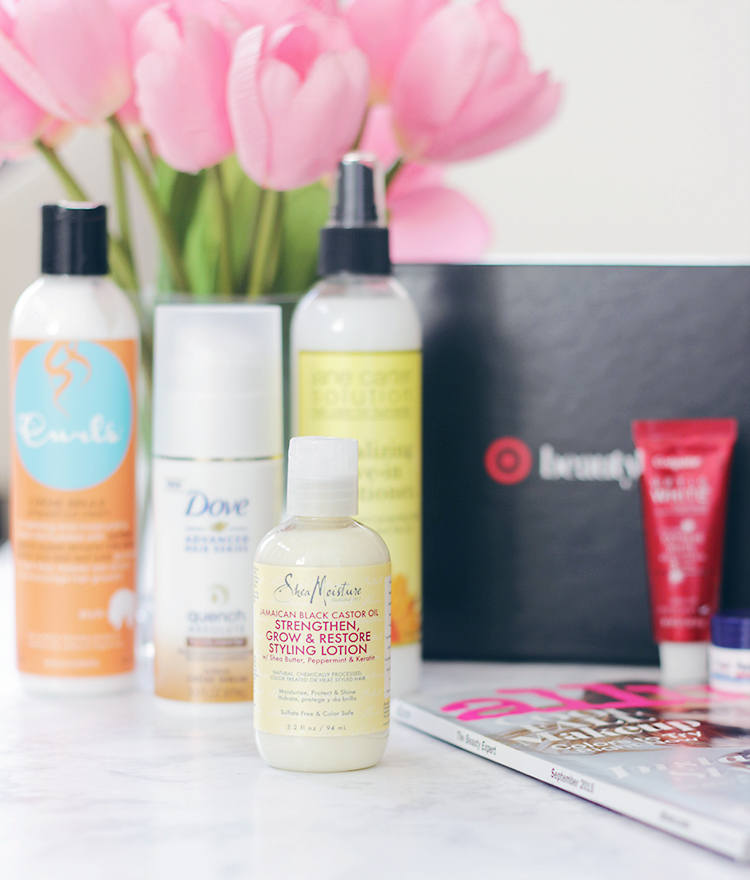 Do you have a much-coveted hairstyle you like from the Fall 2015 runways? If so which one do you love? Let me know in the comments below…
If you haven't already, make sure you head over to my fellow bloggers Shinestruck.com + Rachel O Beauty for more hairstyle "how-to's" using the Fall Target Beauty Box.
Find Your Style @TargetStyle

* Due to the HUGE success of the Target Fall Beauty Box, unfortunately the Target Fall Beauty Box is completely sold out now. Stay tuned for details on the next Target Beauty Box. Currently you can purchase the items inside the Target Beauty Box HERE!
[otw_shortcode_divider margin_top_bottom="30″ text="SHOP THE POST" text_position="otw-text-center"][/otw_shortcode_divider]

[thefeedproducts style='three']
Disclosure: Compensation was provided by Target via Mode Media. The opinions expressed herein are those of the author and are not indicative of the opinions or positions of Target.