It's almost Valentine's Day everyone! I know, I know- yesterday I showed you a bit of Valentine's Day beauty inspiration with help from Black|Up Cosmetics and after much deliberation I decided way not create a quick and easy gift guide for any women- taken or single. It's a bundled of bit of everything ranging from beauty regimens to beauty editions- so sit back and enjoy my take on a Valentines Day Gift Guide Edit…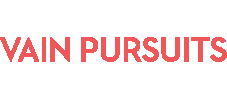 SKINCARE LOVER: Give the gift of customized skincare. Now you all know how much I love my skin. I mean we are two peas in a pod and man, oh man- I seriously addicted. So imagine my surprise when I learned you can get customized skincare. Say what? Yep, you heard it right, I am not taking about those 3 step regimens a la TV infomercial land, I am taking customized skincare that is made just for you. Customized, eco-friendly, all natural and simply phenomenal are all words that come to mind when I think about Vain Pursuits*. This customized natural skincare line is seriously AMAZING! A quick skincare quiz and voila- someone gets to work creating a skincare regimen just for you. And let me just say- I am obsessed! You can also give the gift of skincare subscription of this natural goodness. Trust me you will NOT be disappointed! For a limited time you can get a welcome kit for FREE with the purchase of a 3 month plan using code: JAMIEVDAY. Not sure you want to sign up for 3 months, then check out a 1 month supply and get 50% off using code: JAMIEVDAY1MTH– you will be HOOKED!!!! I currently adore my customized moisturizer with the aroma of lemongrass and geranium-love it!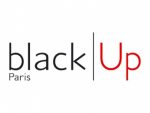 LIPSTICK LOVER: So I have always been a makeup lover and when it comes to the lips I have been a gloss girl. That is until now. Yesterday I showed you, a beauty collaboration with Black|Up Cosmetics and let me just say at the top of my lungs- I LOVE LIPSTICK now. Richly pigmented shades of gorgeous that have the staying power of almost being permanent, I am addicted to Black|Up Cosmetics lipsticks* both matte and glossy finish and heaven sent the most amazing formula with the lip lacquers. Intense color with super shine and a long lasting finish- YOU NEED to try this lipstick NOW. From now until Feb 28 you can get 20% off all purchases using the code: LOVE15. While your browsing along, deciding what you need- let me just say shade RGE37M*, RGE05 and RGE22 are at the top of my list to grab!
THE LUXURY LOVER: Okay so one thing I have been addicted to lately is Net-a-porter.com. Something about those luxes black boxes with the beautiful black bows tipped with white piping has me going gaga over it everything the postman makes his way to my door. So imagine when I was cruising through the newest beauty launches and came across the limited edition Net-A-Porter Beauty: The Valentines Kit I was hooked and needed to order it ASAP. I mean lets talk about what you get for $65- a luxe box full of amazing items ranging from: a deluxe sample size of the wonderful Charlotte Tilbury Magic Cream, Radical Skincare Revitalizing Mask, the cult-classic Hourglass Veil Mineral primer, Eyeko's Mini Black Magic Mascara, Anastasia Clear Brow Gel and much more. It is limited edition so I say order it and ORDER IT FAST- you won't be disappointed. I literally screamed with glee when my came in.
So there you have 3 last minute gifts that can be for everyone and anyone. All a dose of beauty in some way whether it be the perfect red lipstick, the perfect skincare regimen or the perfect luxe box of goodies- you wont disappoint. So what are you waiting for? Snag yourself the best Valentine's Day gift and enjoy-You have been warned, multiple hours of pampering are ahead…
*PR Samples
SHOP THE POST:


[ReviewDisclaimer]