If someone were to tell me that they found a lip gloss that -stays in all types of weather, water and through eat and drink- I would probably think that they are kidding. But then something happened and oh boy, oh boy- how did I ever live without Obsessive Compulsive Lip Tars– keeps ringing in my head. Intense color, with just the right amount of solid opacity- I mean lip gloss just don't get any better than this. With that being said this summer's release of Obsessive Compulsive Cosmetics Dune Generation Stained Glosses are destined to become a solid staple in the ever growing lip gloss collection. Puzzled and intrigued, it is time to explore…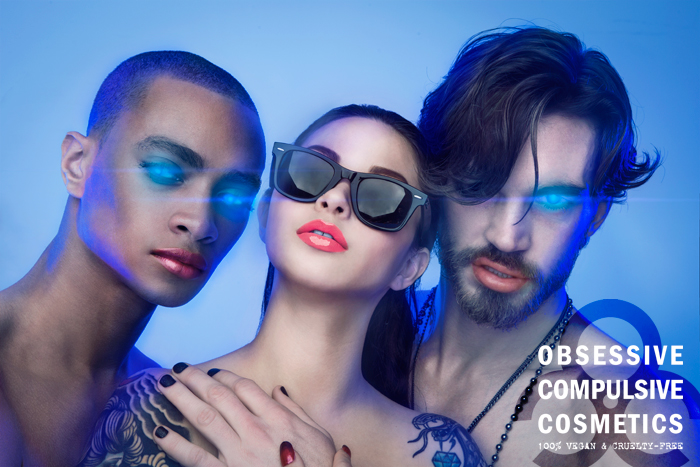 Here's the deal- Upon application you will feel uber glamorous. Long-lasting application, full of smudge-proof, drink proof and kiss proof longevity. Available in 6 equally gorgeous shades, these Stained Glosses are destined to be a MUST HAVE for summer. A heat wave of color and texture in beautiful Stained Gloss offerings:
* DUNE: Champagne Gold Shimmer
* OFF WORLD: Pearlescent Lilac Shimmer
* HEDONIST: Neon Pastel Pink
* AURORA: Pink-Toned Coral
* CONCUBINE: Warm Plum Neutral
* NOMAD: Gold-laced Maroon Shimmer
Inspired by the desert plains, mirages and sand dunes- these glosses are very reminiscent of vacation destinations. I know I can think of a few places that go hand in hand with these gorgeous shades. A solid $18 USD, these high impact colors will be worth every penny. Available in Sephora stores starting June 6, 2014 and available on OCCMakeup.com starting May 20, 2014. This is summer launch you do NOT want to miss.
What more can you ask for- high pigmented color and translucent gloss in one- Oh my!! Its going to be a very lip-worthy Summer…
[ReviewDisclaimer]