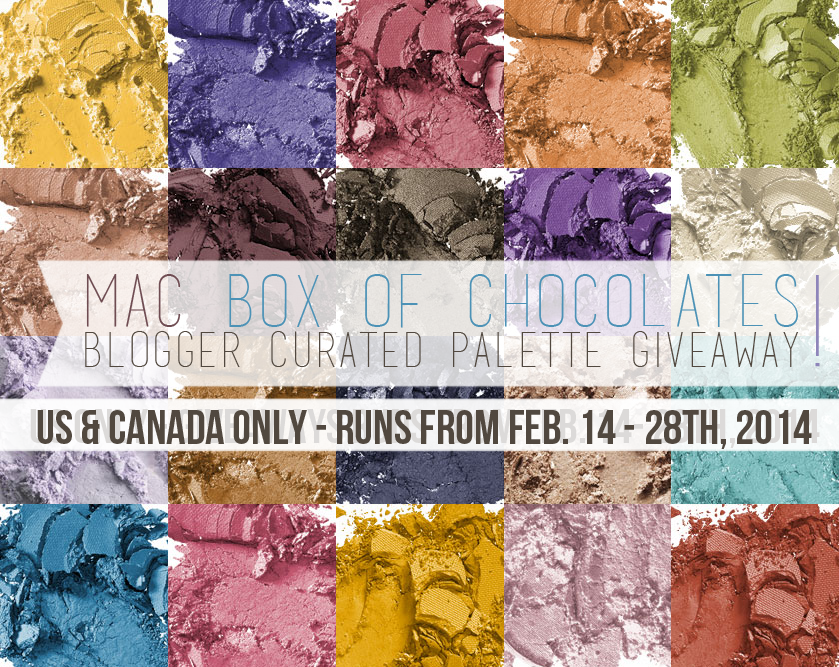 Happy Valentine's Day Everyone…. Hope you are having a wonderful day filled with lots of love, chocolate and great things!  Keep Reading for something awesome below…
One thing I am a starting to become a huge
– and I mean HUGE
obsession with is eye shadow. When
Noelle
asked a bunch of us bloggers to get together for a Valentine's worthy giveaway; I couldn't help but jump. Twenty Nine other bloggers and myself have gotten together to show our love to our readers with a special giveaway treat. An eye shadow palette is like a box of chocolates – but this one has 30 different flavors inside each one chosen by a different blogger! We've put together a special blogger-curated palette filled with 30 of our favorite MAC shades in a MAC Pro Large/Duo Palette for one of our readers to win!  Can you guess what shade I selected?
Simple hint- a color that can be a two-fer…
The shades include our favorite neutrals to fun, bold colors and everything in between – but you'll have to win to see what they are! All you have to do is enter via Rafflecopter. US & Canada readers only! I promise for all your international gals, I have something great coming soon…
Giveaway starts now -February 14 and runs until February 28th! Happy Valentine's Day Everyone!!!