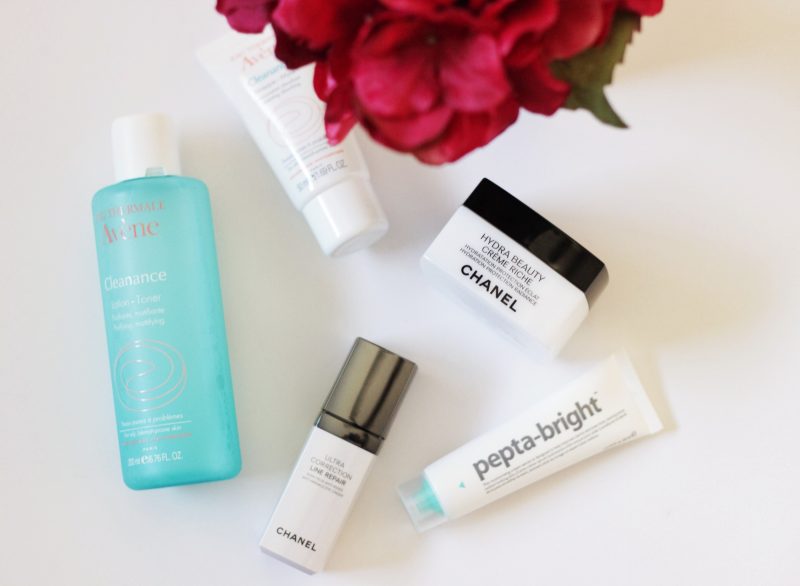 In my skincare stash, I have an array of the usual suspects- serums, moisturizers, one too many masks, cleansers for different skin days and anything promising to give me clear, beautiful skin. It's always good to have a load of options, right?  Now and again, I am on the lookout for a few extra items to add in to the skin care routine. Whether they are added into the daily essential realm or the night-time pamper, it's all about gaining the seal of approval before I rave about them to everyone. So I decided now and again, I would show you all a few items that I am currently thinking of adding to the stash. I welcome you now to New In Skin Care…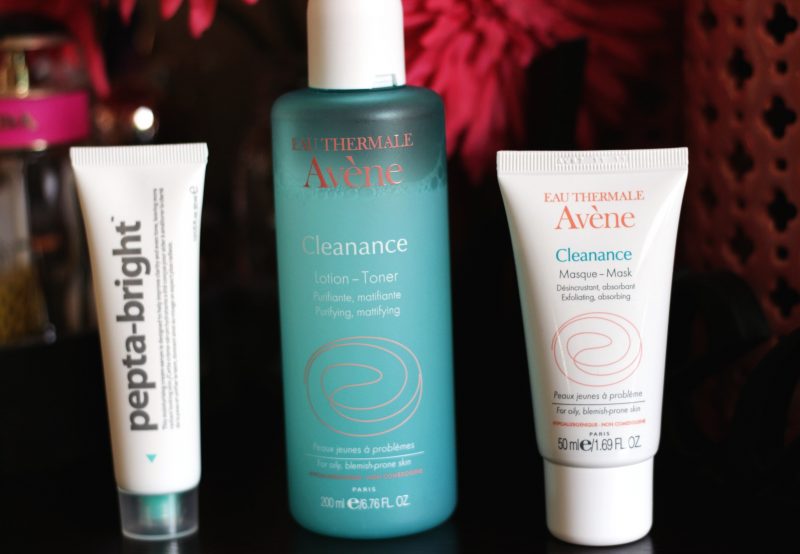 After reading endless hours of Caroline Hirons famous blog, and her amazing skin care advice, I have been a bit intrigued by just about every product that she brings up – especially all the amazing products that are European based. If Caroline approves- then it must be a good'un.  Avene Cleanance Toner– $21.00 USD, This triple action toner is for both oily and acne prone skin that is supposed to purify, tighten pores and help keep skin shine free all day long. A French thermal water blend of goodness that contains mattifying powders to help absorb excess sebum all without stinging or irritating the skin. Lately I have been have a bit of a skin freak out session, and this product sounds like just the right thing to help bring my skin back into tip-top condition. I'll keep you posted on the results… Avene Cleanance Mask– $22.00 USD, This face mask is supposed to be gentle yet super effective. A three in one- cleansing, exfoliating and oil absorbing power house this mask is supposed to help blemish prone skin. Blemishes are reduced all while leaving the skin smoother and shine-free. Ummmmm… can you say A MUST HAVE! I have tried this mask once so far since picking this up, but so far I can say it is phenomenal. So gentle that at first I didn't think that it was going to work, but once removed my skin was smooth and the deep pesky pimple on my cheek that was a brewing, is reduced in size and less painful.  I have a feeling that this will be a huge winner and a major add-on to the skin care stash. Bright Intense Brightening Treatment –$29.99 USD, This product I have been waiting for FOREVER to be able to grab in the States without having to seek it out on Amazon. So what happened when I walked into Walgreens lately and saw that they sell a ton of Indeed Labs products, I nearly died- ok literally I squealed with a bit of glee. This stuff per Mrs. Caroline is serious business- brightening, evening the skin tone, reducing hyper pigmentation, stimulate cell turnover and much more. I can not wait to start using this product-  all we need now is the coveted Hydraluron to show up, and my life will be skincare complete.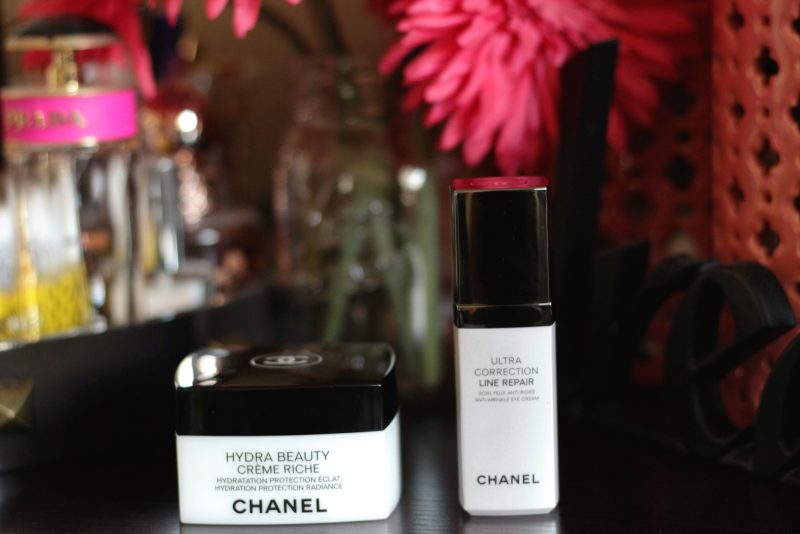 Chanel Hydra Beauty Creme Riche–$ 87.00 USD,  After trying the original Hydra Beauty Creme I knew I needed to try this one instantly. Thicker in texture and consistency, this cream is supposed to add massive amounts of hydration to the skin. Superior hydration all while leaving the skin soft. This thick cream is formulated with camellia alba, and nutrient benefits of camellia oil to give the skin some much-needed radiance. So far I have been using this as a night cream for the past week, and I can just say its DREAMY! The scent is true to usual Chanel skin care with a bit of a fresh, floral smell to it. But literally skin so far is left soft and supple with moisture letting me awake with a glowing, healthy skin. Chanel Ultra Correction Line Repair Eye Cream– $85 USD,  Now something I am always hunting for is a great eye cream. Eye cream to me is one of those skin care steps that I hope will help stave off the years and allow me to kept a bit of youth to my skin. This eye cream is to help de-puff and brighten the dark circles in the under eye area, all while giving a bit of anti-wrinkle action. One pump of this product literally helps cover the under-eye area, the orbital bone, and help keep the eyes bright and tight. I have been using this for about two weeks now and I am in love!
So there you have it, a few new skin care bits that I am thinking of adding to the stash. Time to keep testing and see if they will make my skincare stash complete- a girl can always dream….
[ReviewDisclaimer]