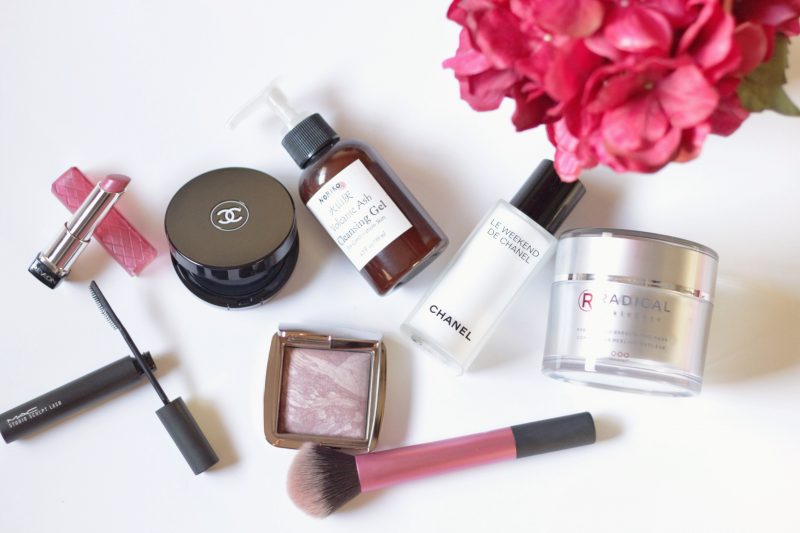 *It's that time again- in repeat mode* Yep everyone it is that time again to drop the list of what I have been yielding as my March Favorites. March has been a bit of a skincare month, I must say as I have been adding tons of products to the already growing arsenal of products. This bunch of products is a bit on the more pricey side compared to what I am usually accustom to, however I have been in heaven with the skincare products this month. Makeup wise this month, I have been revisiting an oldie but goodie drugstore favorite, and a few newbies on the market. Keep your eyes open y'all it's time for The Favorites: March Edition….
I'll just dive right into it, and bust out the skincare guns of the month. First things first let's bring forth probably one of the most expensive skin care products that I have ever owned. Chanel Le Weekend de Chanel– $115 USD, ok so this product is hands down skin transforming. OMG I am in love with this product. I talked about it a bit here, this product is a solid blend of Glycolic Acid Complex and Rose Ware to help renew, revitalize and replenish the skin's hydration. It is a luminous exfoliating, one step wonder product. I have been using this non-stop for about two months now, and let me just say my skin is literally glowing. I am obsessed. If you invest in one thing this year for skin- this is IT!!! Next up on the skin care list is a hidden gem of a cleanser- Noriko Cleansing Gel $21 USD, is probably one of the most cleansing skincare products I have tried this year. This cleansing oil gets skin squeaky clean and helps hydrate the skin without leaving a greasy or oily film. Love! Skin is left clean, free of dirt, grime and makeup and left soft, smooth and full of hydration thanks to the good for skin ingredients of Jojoba Oil, Rice Bran Oil and Vitamin E- my life is super complete. Wrapping up the skincare loves of the month is Radical Skin Care Age- Defying Exfoliating Pads– $75 USD, I spoke about my love for these here but I am so impressed with these pads. They are textured just enough to make skin feel like it's getting a bit of exfoliating oomph but gentle enough to not scrub skin to harshly. I can honestly say that these have helped diminish a few of the fine lines that I have been trying to fight with age, and am hoping that my frown lines will fade as well. Fingers crossed!!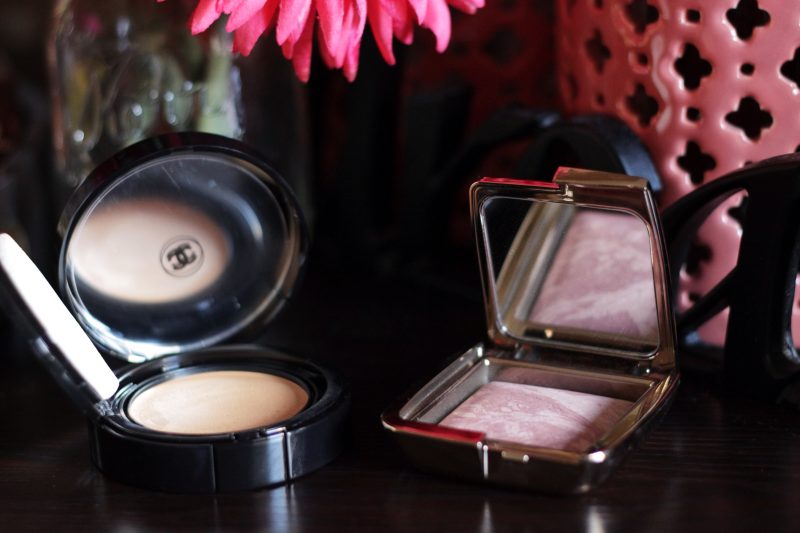 Now it wouldn't be a proper favorites post without some beauty products, now would it? This month I have been loving a dewy foundation look. Not sure if it is the whole jump into Spring that has me totally giddy for a perfect dewy yet not shiny no-makeup, makeup look. For this I have been reaching for Chanel Vitalumiere Aqua Compact Foundation SPF 15– $58 USD, this.foundation.ROCKS! Perfectly dewy and hydrating in all the right spots and it leaves skin flawless and looking radiantly beautiful. It is long lasting and the coverage is buildable from light to medium-full coverage. I have been whipping this out for on the go, since it is in compact form and so easy to take with you. And let me tell you- my skin loves it! I have been a long-time lover of the foundation form, and the compact form is so convenient and perfect for travel and on the go. For the cheeks I have been turning to one of my favorite launches of 2014 so far Hourglass Cosmetics Ambient Lighting Blushes– $35 USD, these blushes are simply gorgeous. This breath taking blush, Instagram filter lighting powder hybrid brings skin the right amount of beauty and radiance with the swipe of a blush brush. My favorite that I have been turning to a lot this past month is Mood Exposure- a skin brightening blush with a bit of bronzy plum in the mix. It is just gorgeous on the skin. I have been obsessed with this pre-Spring flush of color to the cheeks. Oooh la la..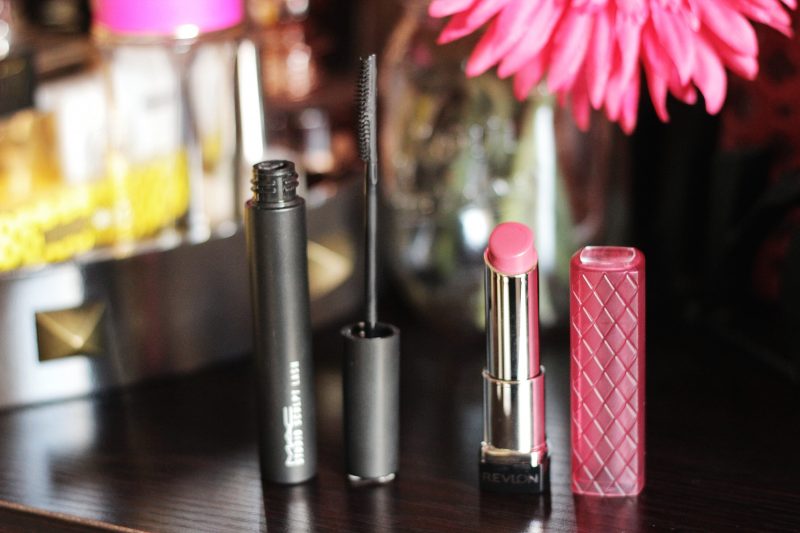 Rounding out the March Favorites are for the lips and the eyes. MAC Studio Sculpt Lash Mascara–$16 USD is seriously so innovative and phenomenal. The brush like wand literally combs through each lash while giving them some much needed volume and length minus clumps. Precision in a bottle should be the name of this mascara as it gives major drama with minimal amount of effort. Hands down AMAZINGNESS! And for the lips is an oldie but goodie has been working its way into my makeup bag daily. Revlon Colorburst Lip Butter in Berry Smoothie– $5.99 USD,  this shade is phenomenal. Light berry shade that gives the lips just the right amount of color to help the lips have some life to them. The thing I love the most about this lip butter is that you can apply without a mirror making it perfect for on the go. A perfect lip goodie!
So there you have it, another month full of favorites some oldies but tons of newbies. I think March has definitely been a good one. A bit of solid skincare additions and a few makeup musts- added to the stash. Check!
What have been some of your favorites for March?