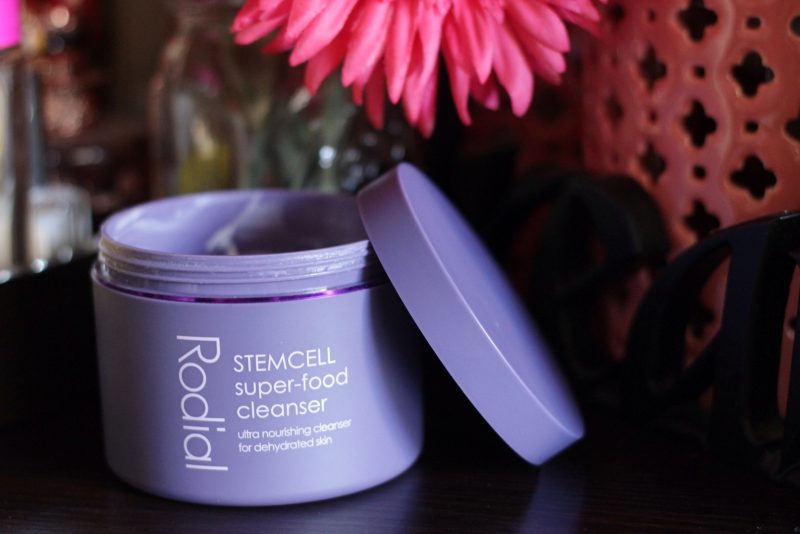 Ooooohhh there is just something about a great cleanser that peaks my interest.  After reading and reading through Caroline Hirons blog endless hours, one thing rang over and over in my head- A cream cleanser is a skincare MUST HAVE. Now I am never one to doubt anything Caroline Hirons says, so I instantly went out and ran to get a solid cream cleanser. And let me tell you ooooh I got a good one.  It is now time to introduce this weeks installment of Fixation Friday: Rodial STEMCELL Super Food Cleanser…
Rodial STEMCELL Super-food Cleanser– $40 USD, is hands down a phenomenal cleanser. Advanced stemcell technology that helps boost the skins cell vitality and skin regeneration. Younger looking skin? Check.  Radiant Complexion?  Check.  Softer Skin?  Double Check, check. This cleanser seriously ROCKS!!! A solid combination of Omega 3, 6, 9 nutrients, a load of antioxidants and vitamins like A, B5, E and C; leaving the skin with nourished, repaired skin that gains radiance daily with each use.  This thick cream feels ultra moisturizing when it is massaged on the skin, smells quite amazing and looks a bit like a strawberry souffle in the tub.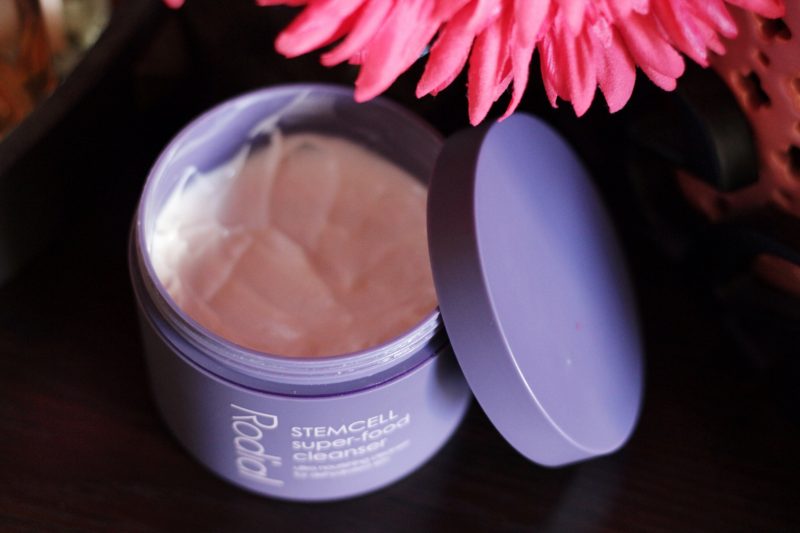 I love to use this cleanser as part of a double cleansing system in my nightly routine. Something about this thick cream just clears all the makeup off. Slathered on the skin, then washed off with warm water it instantly leaves the skin feeling clean. Never stripped or coated with oil at all. The cleanser is a concoction of rose hip seed oil, coconut oil and cocoa butter helps cleanse the skin, melting away the dirt and grime all while feeding the skin much needed nutrients.  I can see why it was a backstage must have at London Fashion Week. Followed with a foaming cleanser I have found that this has helped bring my skin back to life.  Glowing, radiant skin- I am sold!
Rodial Stemcell Super Food Line is consistent of a facial oil- I am a fan! A lip balm that leaves lips soft a supple, a daytime cream that is light on the skin, and a hand cream- AMAZINGNESS!!! I am in love with the line. Lets just say Rodial Stemcell Super Food Cleanser = very happy skin!!!
What are you currently obsessed with this Fixation Friday?
** Please note: This post contains affiliate links. For more details about product review policy and information about affiliate links, please refer to the Disclosure page. **