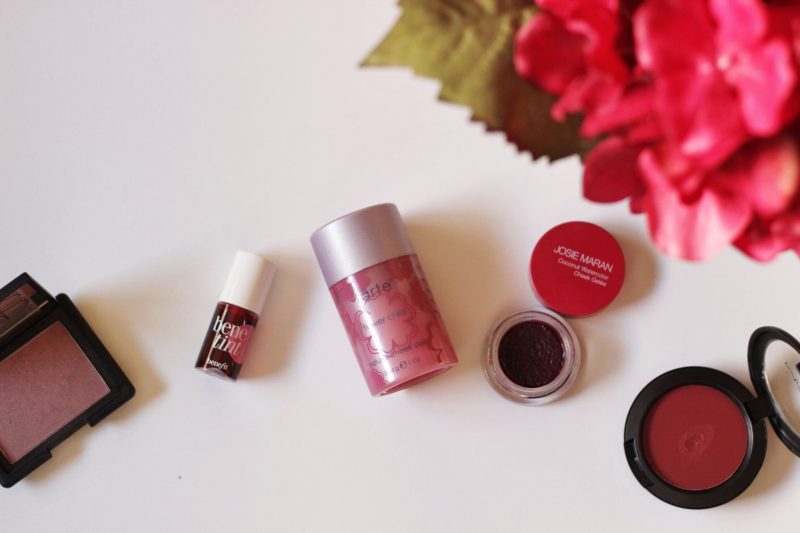 Nothing seems to perk up the skin like a bit of blush tends to do. I being a huge fan of blush as of late, went from wearing no blush to not being able to live without it. Like my obsession with concealer has gone as you can read here, my love of blush is starting to grow and I mean into full force. Fact blush tends to add a bit of summertime warmth to the skin when it is needed.  Fact blush also adds some much needed color on dull skin. Fact I am ultra obsessed and it continues to grow. So without further ado, its time for this weeks edition of Covering the Bases: Blushes…
First things first lets start with the lightest of all the blushes. A solid multi-tasker with the best of them, as the Benefit Benetint–$30 USD, is a product that took a bit of time for myself to get used to. Housed in a giant nail polish like bottle, this long-lasting berry stain is awesome. I use my Real Techniques Buffing Brush to buff it into the skin, but you can also use your fingers when in a pinch. And the extra added benefit is that it is a gorgeous lip stain as well. Dabbed on the lips, this tint will take you through a full meal and drinking before a little touch up may be needed. Benefit has introduced more shades into this style, and let me tell you they are gorgeous and travel-tastic. Another favorite blush that is in a similar form, but packed into a pot of wonderfulness is the Josie Maran Coconut Watercolour Cheek Gelee- $22 USD, I am obsessed with this product. Long lasting, hydrating on the skin, and its like a tint in a tub. I use the Real Techniques Buffing Brush to buff this onto the skin, and the finish is gorgeous. A 14 hour locked in hydrating formula, some extra added oomph to the skin with the power of Coconut Water- obsessed! This is the perfect blush for those that are learning to incorporate some oomph to your makeup stash.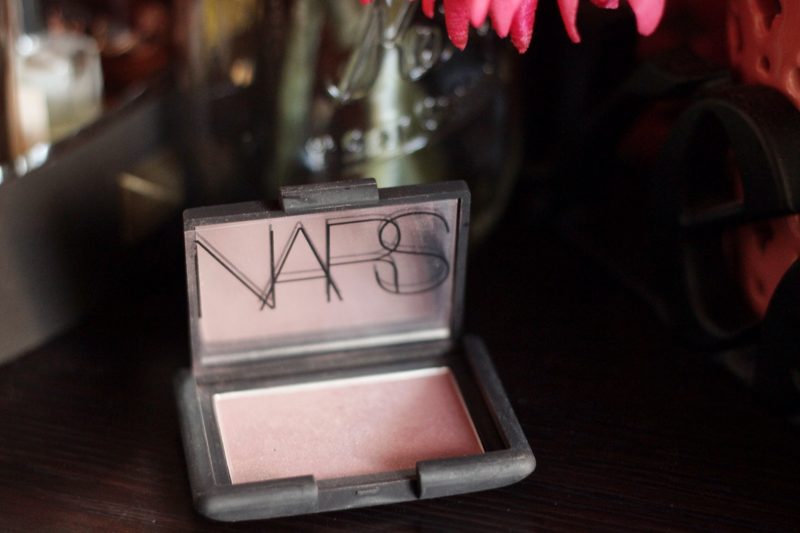 Next up is a solid staple in my makeup stash. Sleek black packaging, packed full of pigment, and wonderful shade names like Deep Throat, Orgasm, and Desire, NARS Blushes– $30 USD are a solid staple in the makeup world. Applied in the morning, and some long lasting power into late afternoon before a touch may be needed, these powder blushes are build-able and awesome. Looking for a sunkissed glow grab Oasis, looking for a bit of drama- reach for Seduction. Simple, pigmented perfection in a pan. Gotta love NARS.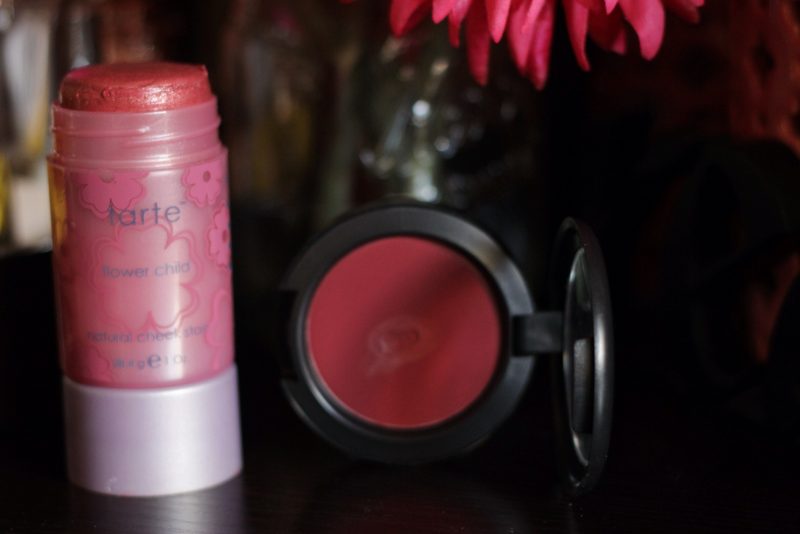 Moving on to the stick form of blushes. There is only one in this category that can be on the top of the list. Tarte Cheek Stains– $30 USD, something about these cheek stains is just ooooohh so good. This natural looking cheek stain is just phenomenal on the skin. Smells like a fruit concoction on the cheeks, and adds to instant hydration to the skin with its t5 super fruit complex. Tarte is just oooh so good, and natural. High performing and free of all the nasties that other cosmetic brands contain, Tarte is on the top of my list. And finally rounding out the blushing bases is a cream based blush. MAC Cosmetics Creamblend Blush-$21USD, an array of shades from the lightest pale shade of Brit Whit to the dramatic and bright shade of Posey. MAC just always seems to get it right when it comes to blushes, they have tons of pigment, and some of the most flattering to most colorful shades. Instantly IN LOVE. Buildable to add a punch or sheered out with the light dabbing of the color on the cheeks. One part dewy and one part natural- this formula is awesome.
So there you have it, an array of blushes depending on your application pleasure. Five ways to apply from a tint, a gel,  to a natural sheer tinted stick, a cream blend, all the way to good ole powder form-  the bases are covered. What is your favorite way to apply blush? Do you grab a cream, powder or a tint?