It is the stuff that hair care dreams are made of, sweet smelling hair care that helps heal and rebalance the hair. Is there really such a thing? I have to admit, I never and I mean NEVER thought there was such a thing, until now! Find out how this week the beauties from The Beauty Council gets their hair ready for Spring, in a little bit of something I'd like to call The Spring Beauty Edit: Nourishing Hair with Macadamia Professional…
I have seriously found the perfect trio to help get my dry, damaged hair in tip top shape for Spring. Now I have to admit, I am a BAD hair care person. I neglect my hair left and right with heat, products, chemical treatments, you name it- I have probably done it to my hair with the exception of change the color. So imagine how excited I was when I was given the chance to try the new Macadamia Care and Treat Collections, I'll give you a hint- I literally JUMPED for joy! Macadamia Professional has been a brand that I have loved for quite some time. I have been using their Macadamia Oil Treatment for about two years after randomly picking one up at Ulta. Macadamia Professional is the oil in authority for all global textures. Sulfate Free, Cruelty Free, Paraben Free and Color Safe; the line is full of salon quality hair care and treatments to help transform, balance and address the unique moisture and style control needed for each individual hair texture. I mean who wouldn't want that? 3 collections for specific hair types: Weightless Moisture– for baby fine to fine hair texture; Nourishing Moisture– for medium to coarse hair texture; and Ultra Rich Moisture– for very coarse-coiled hair textures. I tried out a few pieces from the Nourishing Moisture Collection, and holy WOW! My hair is nourished, impressed and ready to take Spring on full force!
When this power trio came through my mail drop, I literally opened the bottles, gave them a whiff and RAN to the shower to do an impromptu hair washing. Let's talk about the Macadamia Professional Nourishing Moisture Shampoo: First of all it smells like heaven. A hint of vanilla and chocolate hints make me want to eat this shampoo. Second of all it is full of Avocado and Hazelnut Oils to help strengthen, moisturize, repair damage all while giving the hair a blend of Vitamin A, C and E to restore and rebalance the hair. My hair LOVES this shampoo; it leaves the hair hydrated like no other. I am obsessed with this shampoo! Moving on to the Macadamia Professional Nourishing Moisture Conditioner, this stuff legit is what dreams are made of. Full of the Macadamia Pro Oil Complex filled with Argan and Macadamia Oils, Avocado and Hazelnut Oils for deep hair and scalp hydration. Plus a unique combination of Collagen and Silk Amino Acids to help repair and strengthen hair- this stuff is like hair care gold. It smells like chocolate lovers heaven and leaves the hair super, SUPER soft. It seriously is amazing!
A nice dousing of the Macadamia Professional Nourishing Moisture Oil Spray and my hair is one happy camper. The Oil Treatment is infused with the Macadamia and Argan Oil complex so it hydrates the hair instantly to infuse it with moisture, shine, protection all while leaving the hair oh-so-soft! Literally my dry, medium-coarse like, damaged hair has NEVER been this soft, this frizz free- like EVER! I am also loving that the Oil Spray contains natural UV protection so my hair is even protected while I am out and about- double score! My hair just feels lighter, fresher and blow dry's are no longer torturous. I am OBSESSED with this line.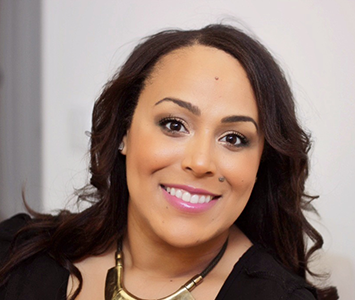 The right amount of cleansing, the right amount of conditioning and ultra hydration is just what my hair has been craving. Added bonus is my hair is behaving so well, that my usual every 3-day wash is turning into a 5 day wash and literally my hair is thanking me for it. I call that a win-win! With that being said, I am off to wash my hair…. Again…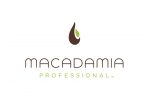 How are you getting your hair in tip-top shape for Spring? Let me know in the comments below… While your out it take a look at my favorite girls from The Beauty Council as they all show you how they have been incorporating Macadamia Professional into their haircare routine…
*PR SAMPLE
[ReviewDisclaimer]