Today I am sharing with you WHY everyone- good skin, bad skin, or even in-between need to add a dose of Microdermabrasion into their life. Here are my before and after photos using the
Silk'n ReVit At Home Microdermabrasion System
.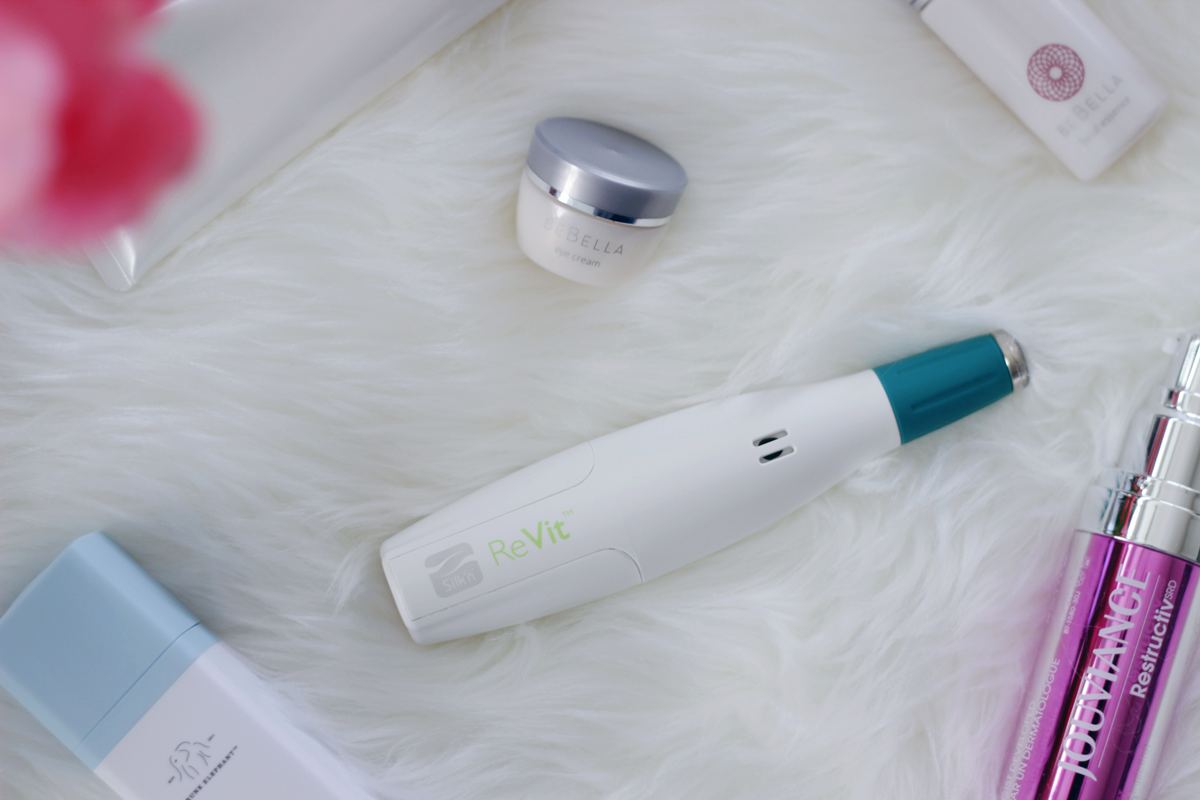 Today's post was sponsored by Silk'n through the Find Your Influence network. All thoughts and opinions are my own. #HelloRadiance
As you all know I am ALWAYS on the quest for perfect skin. Being an avid reader of Makeup Life and Love, you for sure have seen my struggles in the past with acne, hyperpigmentation, and more… As I get only I am for sure on the quest for the fountain of youth- it does exist right? Each year as I tend to get older, the less I want to wear as much makeup as I used to- you know full face and ready for the club at all times– instead I have been striving to starve off aging as long as I can. Pesky fine lines, crow's feet, forehead wrinkles, you name it- I just am not ready for them yet as I venture into my mid 30's.  As I have always expressed in my past, I grew up with GREAT skin, as I hit my early 30's I don't know what the heck happened by my skin decided it would take on a mind of its own- with a vengeance I might add. On came the breakouts, which of course let to homestyle surgery with the picking and popping which lead to hyperpigmentation and loads of scarring. I mean let's be real for a minute, my motto used to be- 'I'd rather have a scar and cover it with makeup, then have a bulging blemish chilling on my face'  sad, I know.  So Mid-July when I was introduced to the Silk'n ReVit At Home Microdermabrasion System plopped into my hands, I was ecstatic and let's just say my skin- hasn't been the same since, here's why…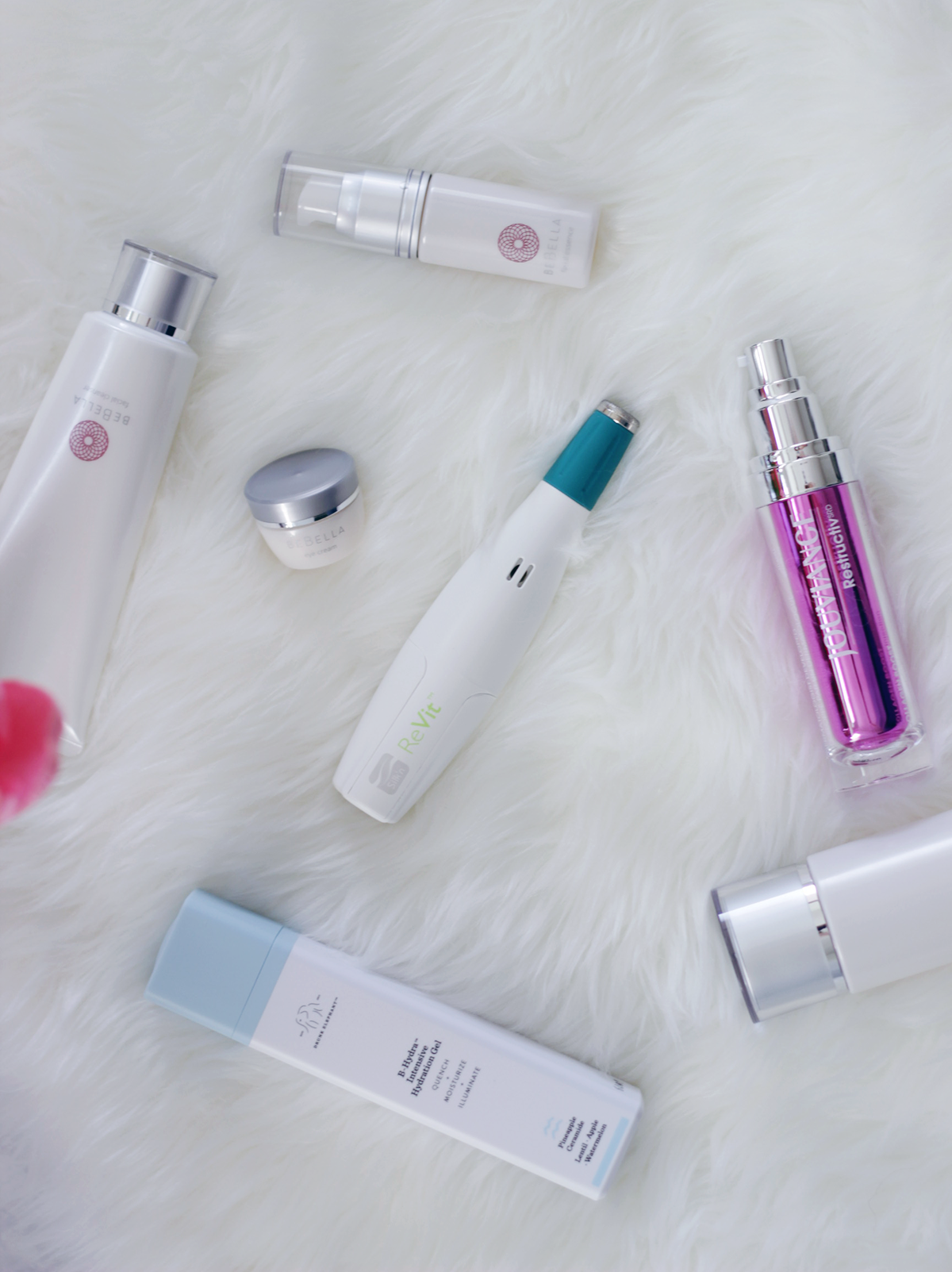 The Silk'n ReVit Microderm System  is a at-home microdermabrasion device that contains diamond microdermabrasion technology that combines gentle exfoliation with vacuum stimulation to help reveal younger, fresher looking skin.  You can read more about the skincare benefits of the Silk'n ReVit Microderm System HERE.  Anyhow, the Silk'n ReVit Microderm System comes with three different tips (Precision, Fine, and Coarse) all topped with its unique diamond exfoliation. There are also two different speeds ( I am a fan of speed 2) so you can adjust the machine to your comfort level as you move the Silk'n ReVit across your skin, the tips help break down and remove the rough, dead skin cells. Afterwards you remove the tip and you can see the dead skin that was removed from your skin. I literally couldn't believe how many dead skin cells I had- eeeekkkk! In all seriousness it was a bit gross to see that I had THAT MUCH dead skin, however very weirdly fulfilling at the same time.  PLUS using this system continuously it will help fade age spots, acne scars and other skin imperfections.  

In all honestly using the Silk'n ReVit Microderm System is super easy and just fits right into my current skincare routine. I mean as I stated before, I was expecting this little wand of wonder to hurt a bit, but it was super painless and extremely easy to use.  To use the Silk'n ReVit Microderm System all you need to do is start with a clean face. For me, my clean face starts with a bit of my new skincare infused with probiotic technology, however; the best part is you can use ANY skincare cleanser that you are loving at the moment.  After you face is clean, you just turn on the Silk'n ReVit Microderm System, select the tip you want (Precision, Fine or Coarse), followed by turning on the device and selecting your speed. I tend to love speed level 2 which is high.  Once you have that selected you hold the device like a pencil in your hand, using your free hand to hold your skin slightly taunt. Place the device on the area to be treated and move in slow brushstrokes.  I treat each for about 5 minutes or so depending on how my skin is feeling or looking (rough, bumpy, in need of exfoliation, or all the above) I do find that when I use the Precision tip, that I treat those areas (around the nose, and the little hard-to-reach crevices) for about 3 minutes tops. Overall the total system treatment takes me maybe 8-10 minutes give or take- super quick. Afterwards you just follow you with a splash of water to the skin and your normal skincare moisturizer to help soothe the skin.  On days I am not using the Silk'n ReVit Microderm System, I have been using my normal skincare regimen in full – cleanser, toner, essence, serum, moisturizer- the works.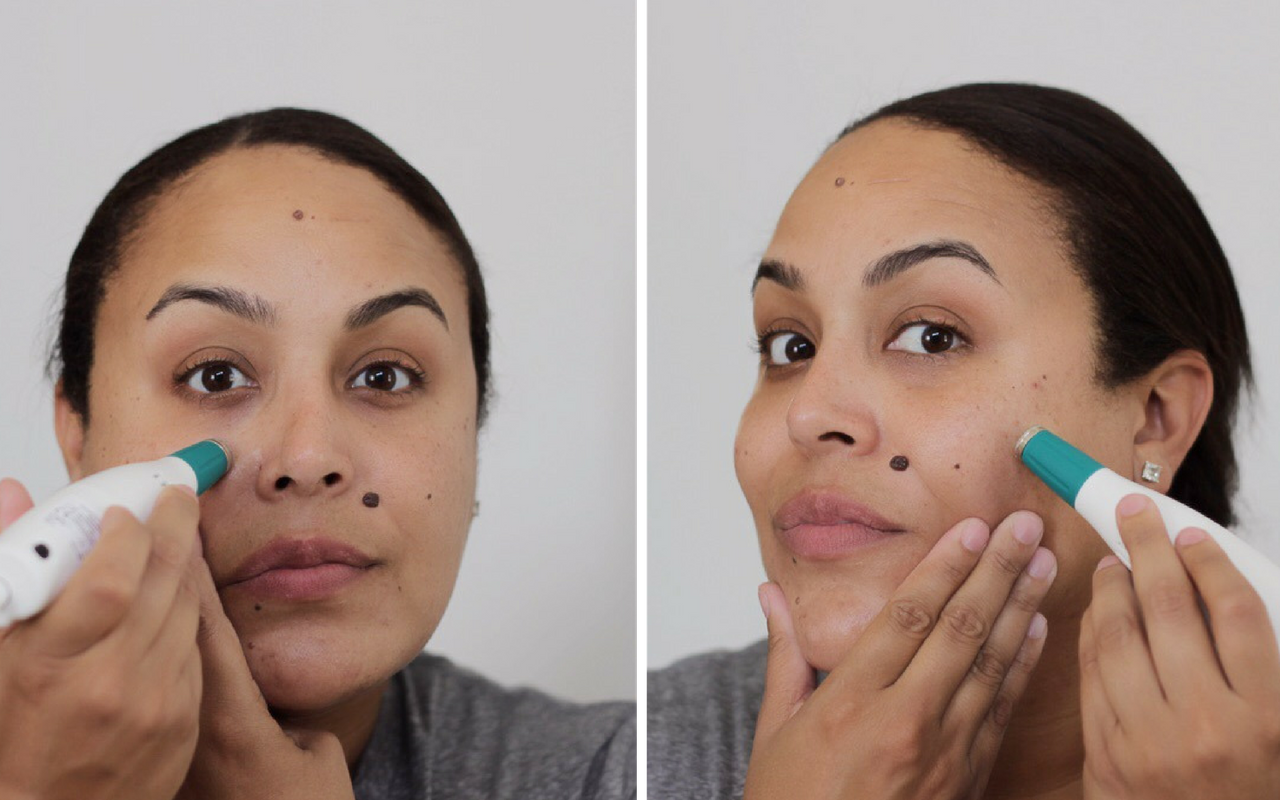 One major thing that is seriously amazing about the Silk'n ReVit Microderm System, is that it seriously is SOOOOO easy to use. I will admit I had a bit of trial and error to confirm how hard I was pressing down- heavy handed over here! But after a bit of testing on my hand, I quickly learned how hard to press or light to press. I am telling you- this machine is magic in your hands literally!

Let's chat really quick about the update of my skin for a minute. First, things first- I AM OBSESSED with this system. I started using the Silk'n ReVit Microderm System in Mid-July, at which time my skin got a bit crazy. I am not sure if it was a reaction to some products I was testing at the time or what, but let me just say- my blemish breakouts were in full crazy mode (You'll see in the before and after picture below). Since then I have been using the Silk'n ReVit Microderm System literally 2 times a week ever since, and OMG- YESSSSSSSSSSS this system is literally rocking world with its magic.  I mean hands down the before and after pictures pretty much speak for themselves- seriously- (don't mind the horrible cell phone quality of the before picture please). Like legit, if you could just touch my skin, you will see it is SOOOOOO much more even in texture, soft as a baby's booty and literally my blemishes are singing- 'ding dong the pimple is gone' !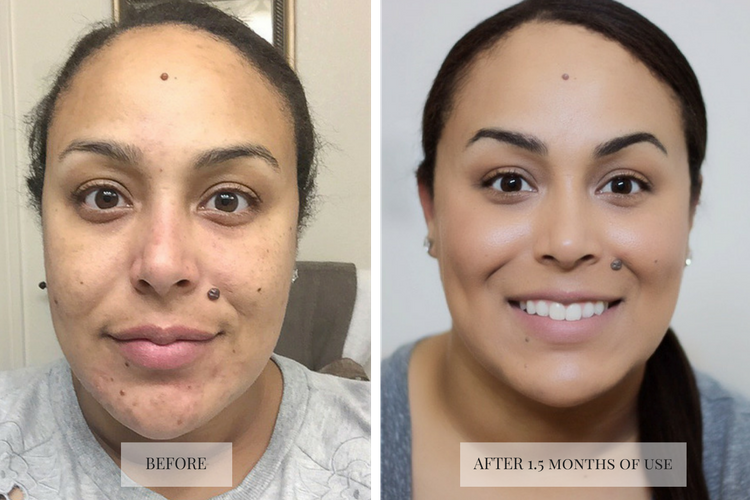 Overall, my skin is OBSESSED with this little miracle worker, combined with my current skincare rotation– I almost feel as though my skin is getting back to a place of when I used to have great skin before the early 30's breakout session I have been dealing with.  Hands down, I am OBSESSED with the Silk'n ReVit Microderm System, and am super stoked that it dropped into my hands- because seriously my skin hasn't been the same since. I seriously cannot wait to see how much more my skin will change in another month using it- I'll keep you guys posted if you want!
If your goal is brighter, softer, smoother and much calmer skin then you NEED to grab yourself a Silk'n ReVit Microderm System, I am telling you this system is skin changing literally. The Silk'n ReVit Microderm System is only $99- and I think it is the perfect price and worth soooo much more. You can grab yours HERE! So WHAT are you waiting for? Say #HelloRadiance with the Silk'n ReVit Microderm System and uncover healthier, glowing skin instantly. Whoever said diamonds aren't a girl's best friend? Grab yourself a Silk'n ReVit Microderm System and trust me this little miracle wonder in a wand, will help you uncover your skin's true beauty.
Have you tried Microdermabrasion?  How do you care for your skin or rid your skin of scars? Have you tried the Silk'n ReVit Microderm System? Let me know in the comments below…  
*PR SAMPLE
Today's post was sponsored by Silk'n through the Find Your Influence network. All thoughts and opinions are my own. #HelloRadiance
#HelloRadiance Microdermabrasion Silk'n ReVit Silk'n ReVit Microderm System