Today's post was sponsored by Jouviance, as always all thought and opinions are my own.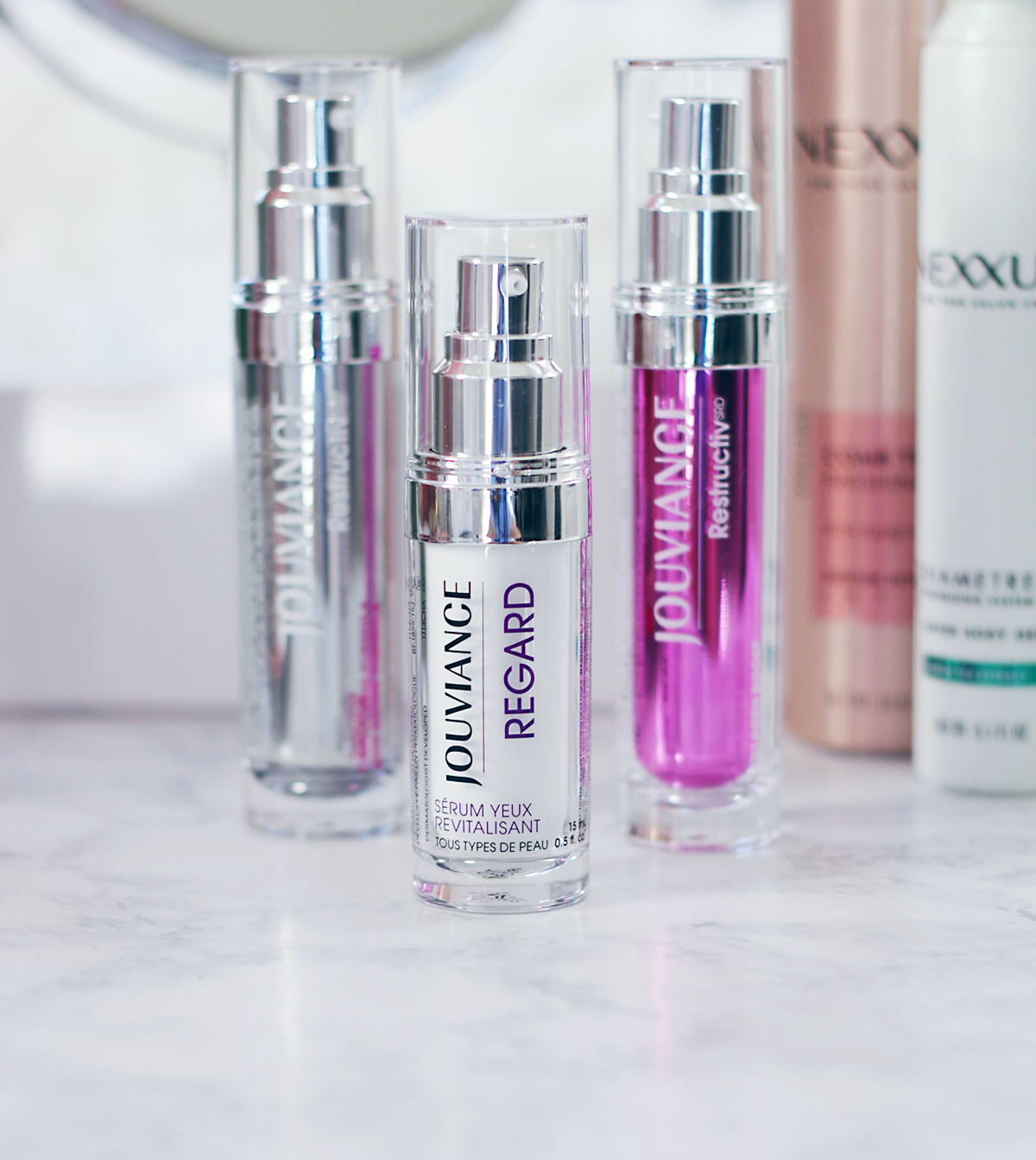 Lately I have been on a bit of a skincare kick, I mean afterall it is one my most favorite subjects to chat with you all about EVER! Of course since I have ventured into my Mid-thirties, I will say anti-aging is always on the brain. I mean who wants pesky fine lines, and wrinkles? We all want to turn back time, right? I don't know about you all but I sure do- I would like to stay looking young as long as possible.  Last week I shared my new skincare base regimen with you all, and this week I wanted to continue the conversation with you and share with you a few skincare secrets I have been incorporating into my skincare regimen to help me rewind time.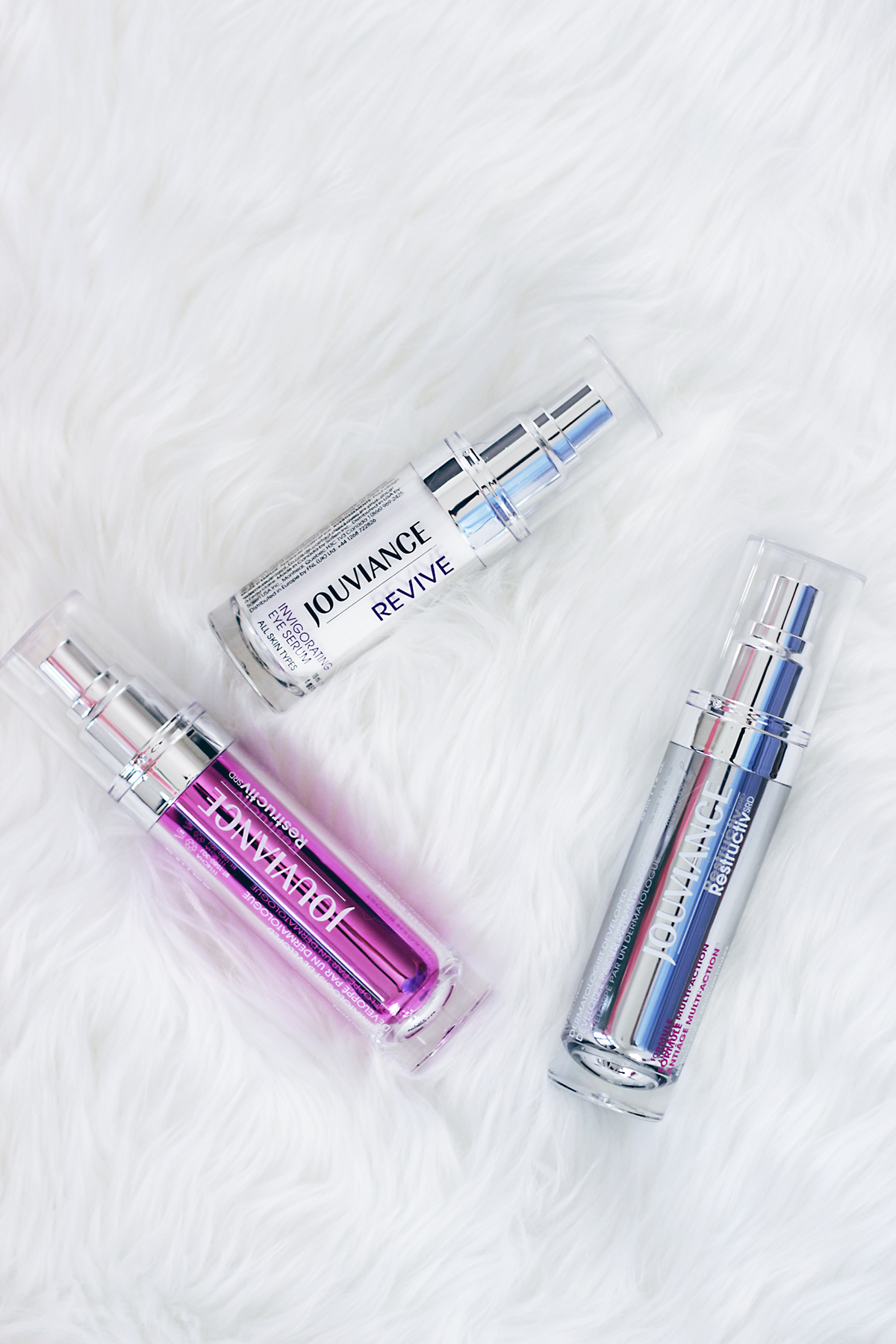 Let's meet Jouviance, legit the latest and greatest additions to my skincare arsenal. The line itself is eco-friendly and carefully crafted by a prominent Canadian dermatologist.  You know me- if a doctor created it, I totally NEED to get my hands on it. Anyhow, this line is awesome- NONE of the products are tested on animals at all, they do not contain any parabens, sulfates, dyes, mineral oils, artificial perfumes, or any other of the bad list to NOT put on your skin, therefore; making it super safe to use- yay.  Let's jump right it to the good stuff. I started using Jouviance about 3 ½ weeks ago now, and let's be frank I was extremely weary yet VERY excited to try the line out. I had read a few places that they had some products that were like Botox in a bottle- who wouldn't want to try that? So anxiously I waited for the postman to drop my goodies through, and almost instantly I started to see results- literally the products are sooooo good.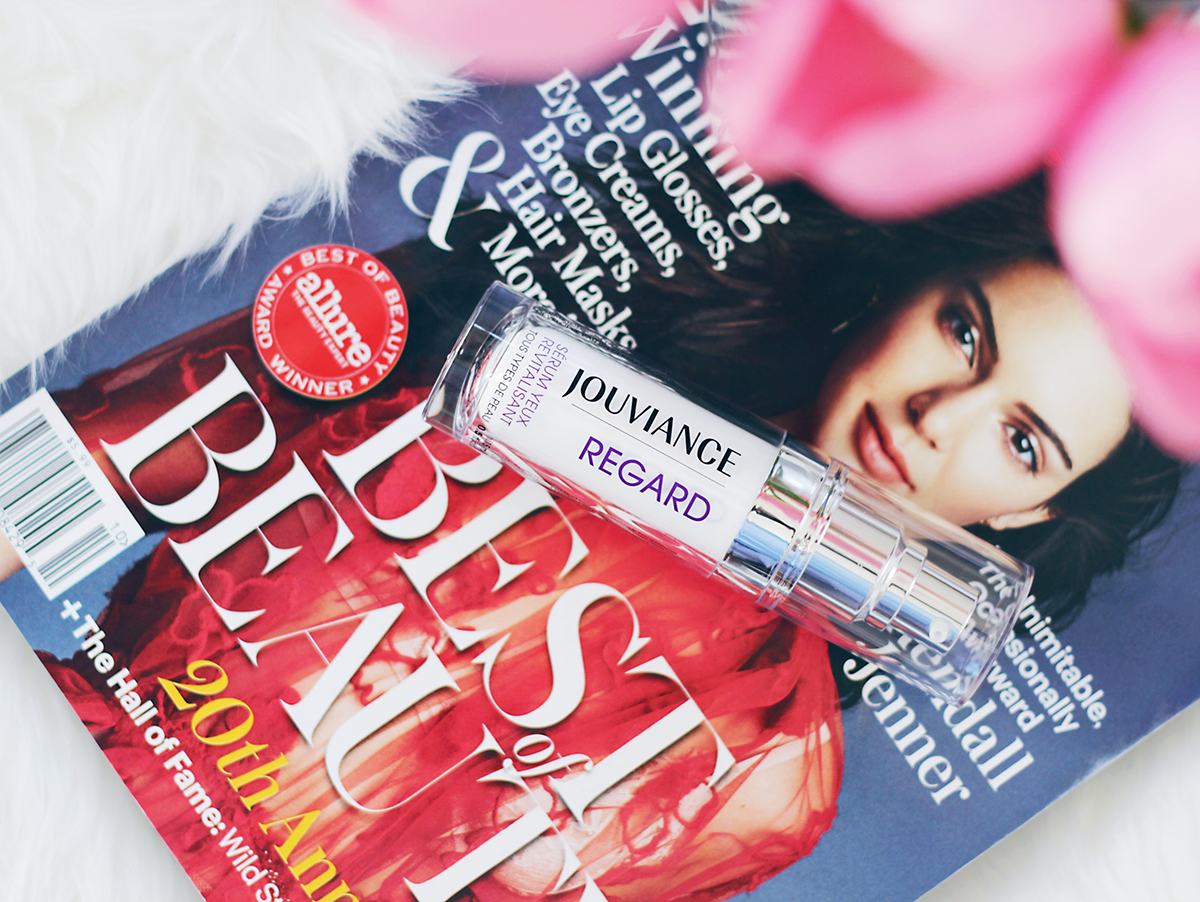 So I am one of those people who literally never sleep, like maybe on a good night I sleep maybe 4-5 hours –  sometimes that is a stretch.  However, after using the  Jouviance REVIVE Invigorating Eye Serum, I literally feel like a new woman.  This multi-tasking bottle of goodness, is meant lift and firm the delicate area under your eyes all while helping dimish the look of tired eyes- cause we all need a bit of help in that area for sure! I am OBSESSED with the fact that fact that it is packed with advanced triple-action-pro-collagen peptide to help boost microcirculation and reduce puffiness under the eyes to help alleviate dark circles for brighter, even under eyes. I am OBSESSED! The best part is that it works perfect under makeup or on its own. Trust me this product you NEED- especially for those days you are lacking on sleep. Its game-changing.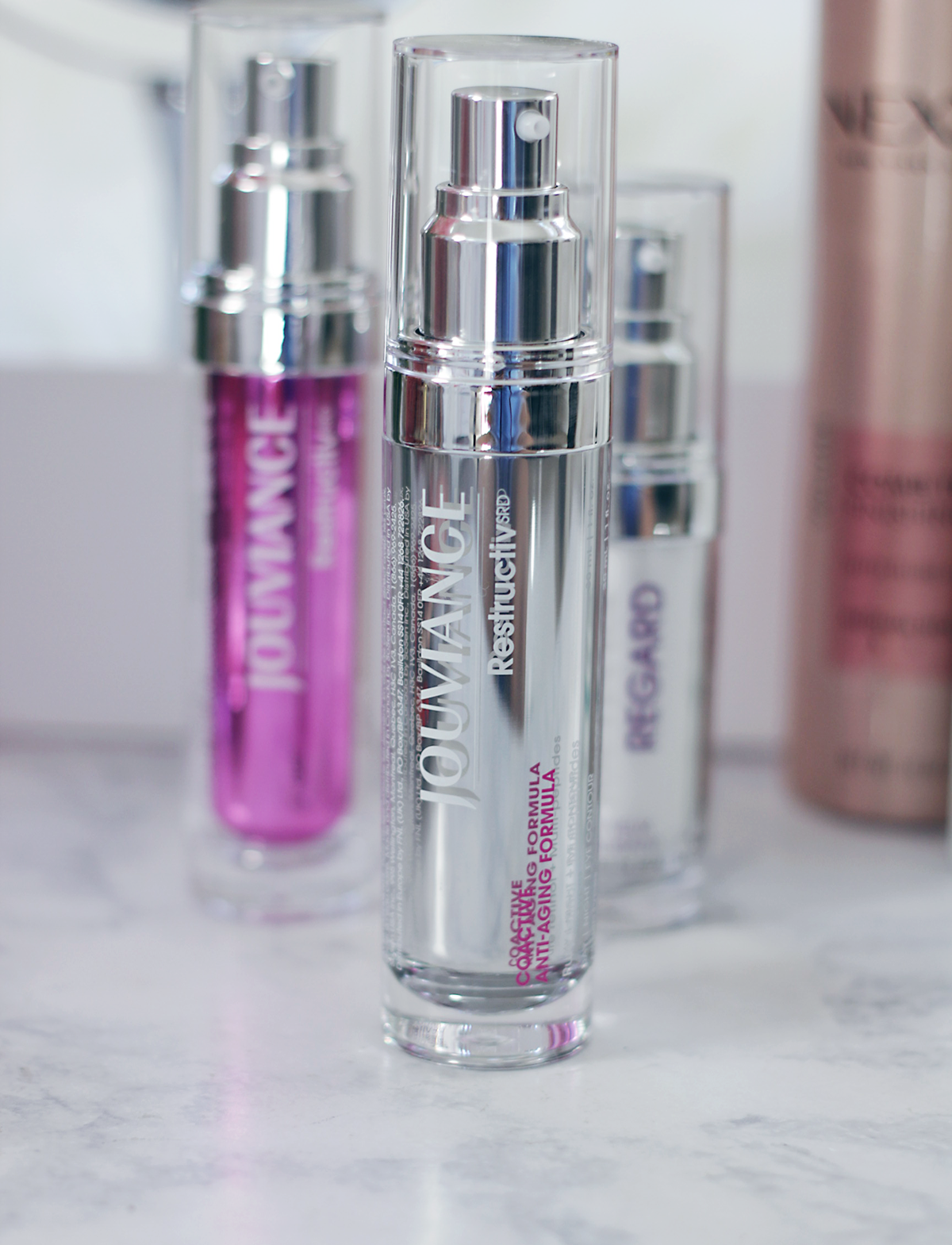 The Jouviance RESTRUCTIV Coactive Anti-Aging Formula is UN-BELIEVE-ABLE! This anti-aging cream combines power and skincare into one. A unique blend of pure retinol, peptides, and hyaluronic acid help restructure the skin matrix, all while helping fight the 8 clinical signs of aging:
Fine Lines

Wrinkles

Uneven Skintone

Enlarged Pores

Uneven Skin Texture

Dull Complexion

Dehydration

Age Spots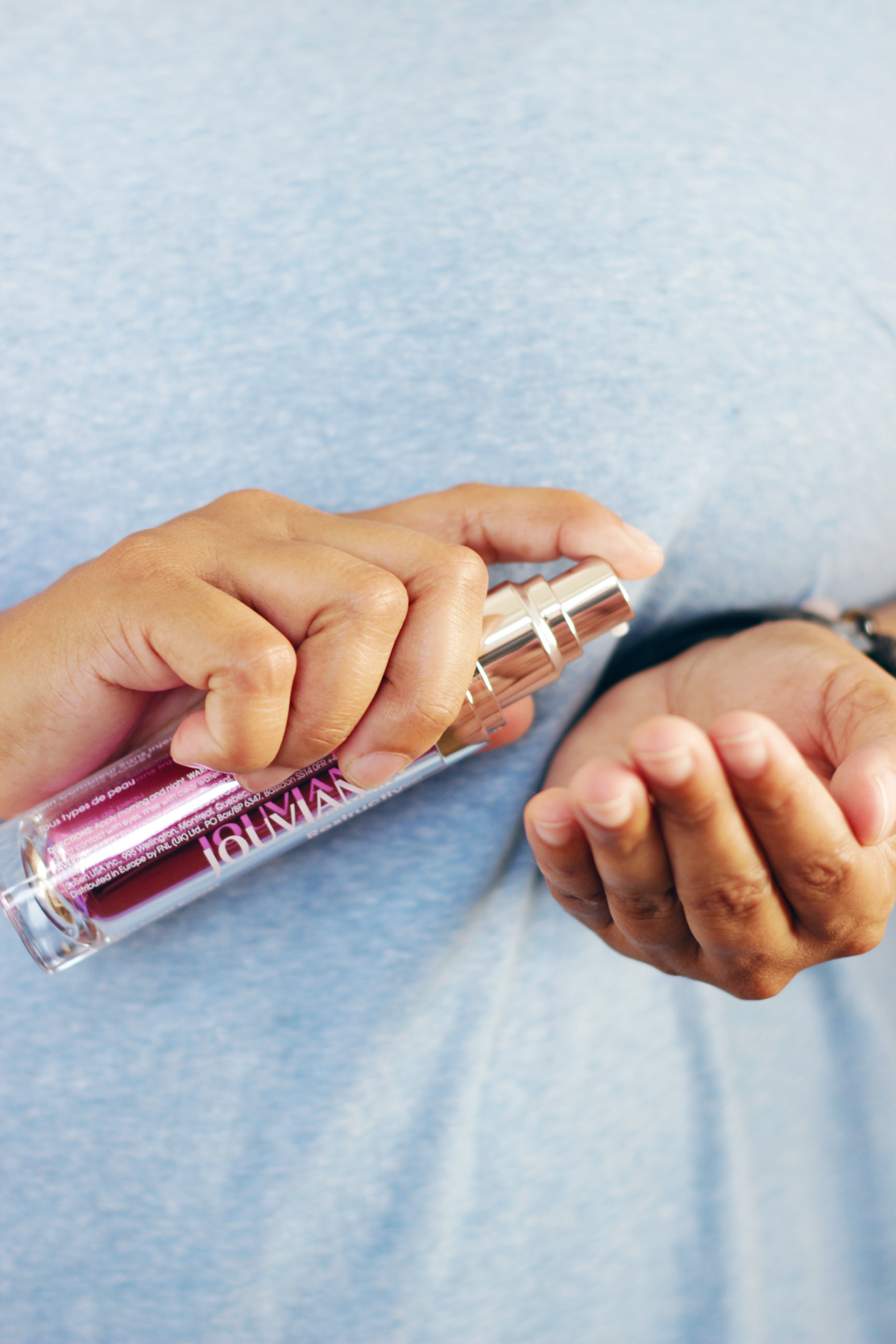 I suffer from about 4-5 of those, maybe 6 on any given day.  But let me tell you all, this moisturizer is so lightweight and feels like heaven when you applying it. This powerhouse of moisturizer literally leaves the skin looking and feeling dramatically smoother, plumper and radiant. It is SUPER good, and legit my skin is loving it. I have been using this every morning and following with my favorite SPF. Ladies, you NEED to always follow with a SPF especially if the moisturizer doesn't have any in it. Trust me your skin will thank you!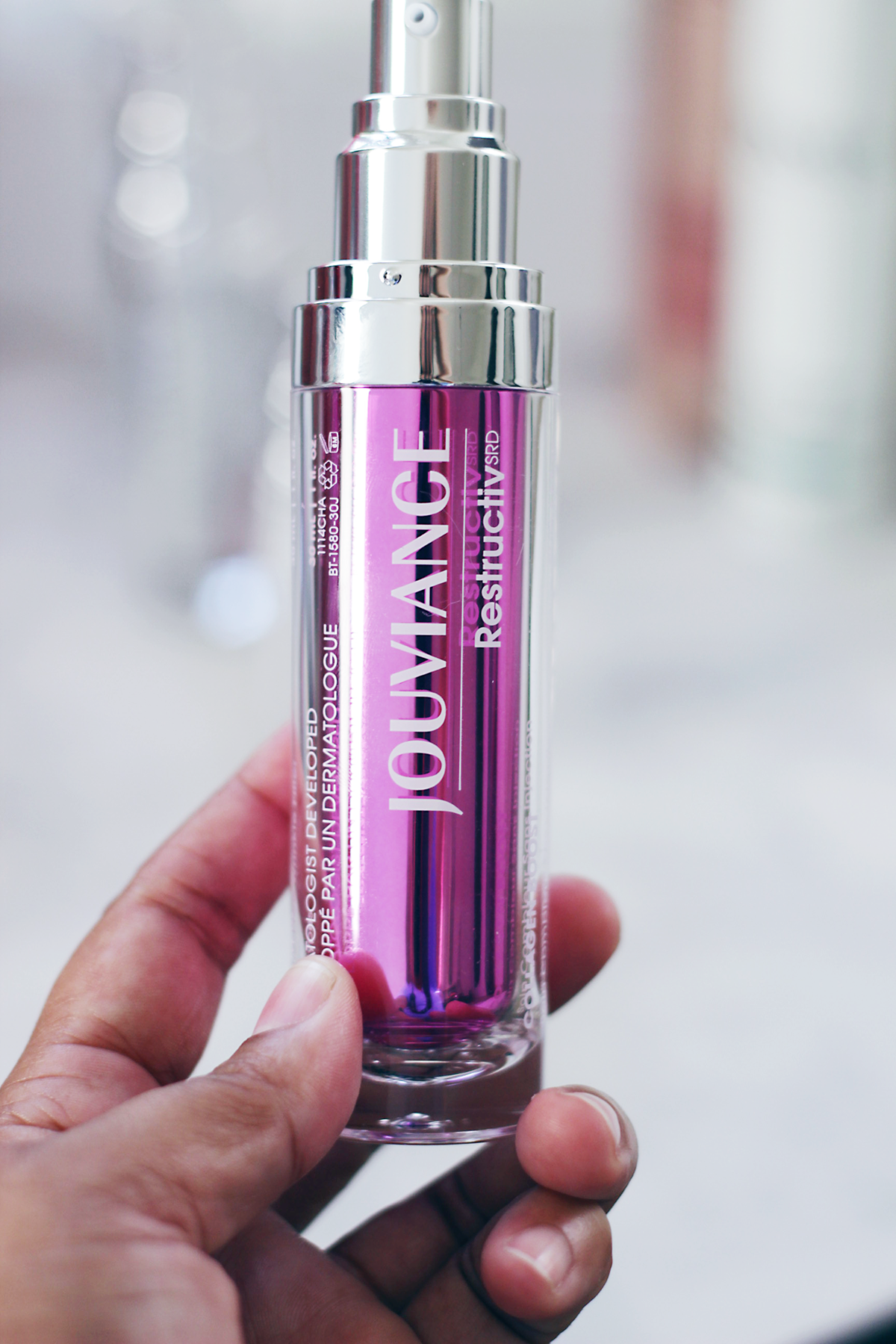 Last but not least my major must have, and I am talking I have a backup on standby already is the Jouviance RESTRUCTIV Collagen Boost, this cosmetic alternative to getting a bit of needle fillers, or Botox- is seriously AMAZING! I mean who else out there has been contemplating a bit of Botox? Hand raised high, but let me just tell you this dream serum is literally a skincare changer. The Pro-Collagen Activator is a unique amino acid copper complex that literally helps your skin visibly look plumper in just 2 weeks. Seriously, I was a bit hesitant- however now I am a believer. Literally you guys, your skin looks plumper, radiant and more youthful almost instantly. This is seriously phenomenal.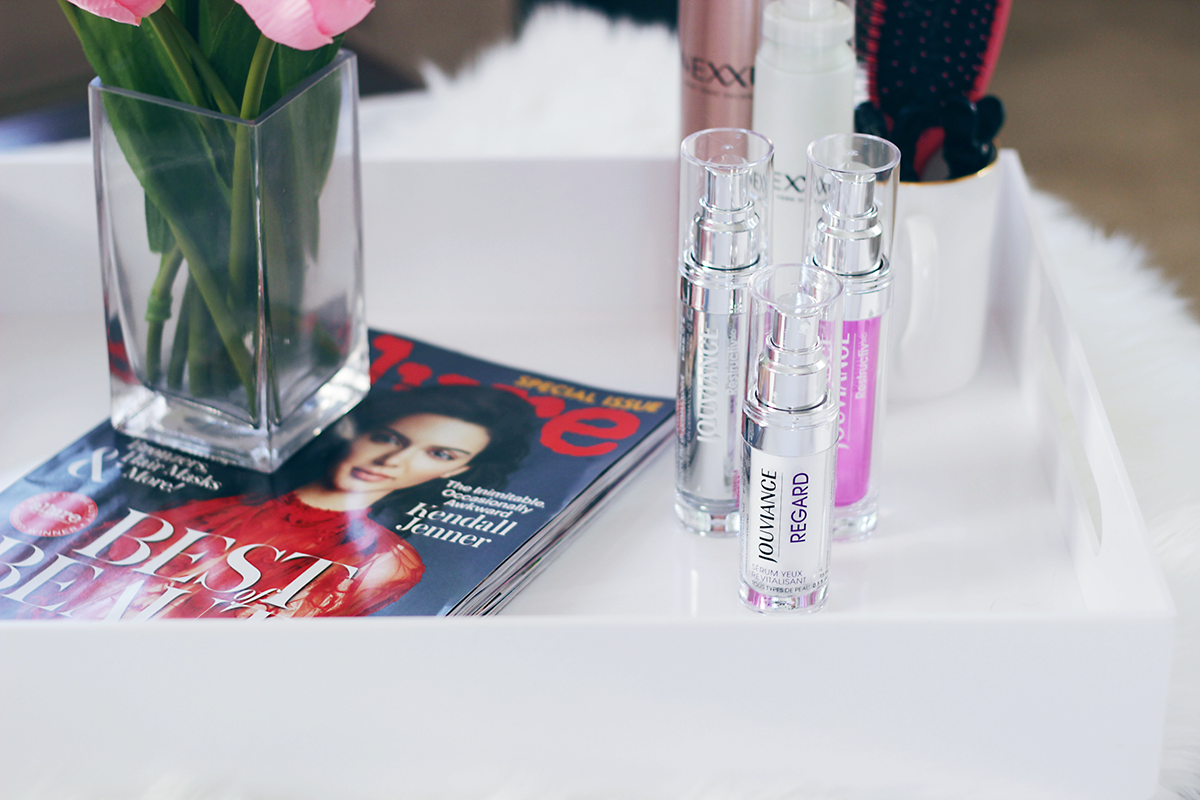 I have gotta say that Jouviance is starting to bring some of my sexy back to life as my skin is loving the boost of collagen and radiance.  The best part of it all, is that you can get all these awesome Jouviance skincare products at your local CVS.  Yep, you know your local go to store for everything- so the next time you are grabbing the newest lipstick launch and a RedBull make sure to make your way to the skincare aisle and grab a few of these awesome Jouviance products.  As a EXTRA bonus- this week check out the CVS weekly deals- trust me they have some really good beauty ones often!
Curious about all things Jouviance? Click HERE and learn more.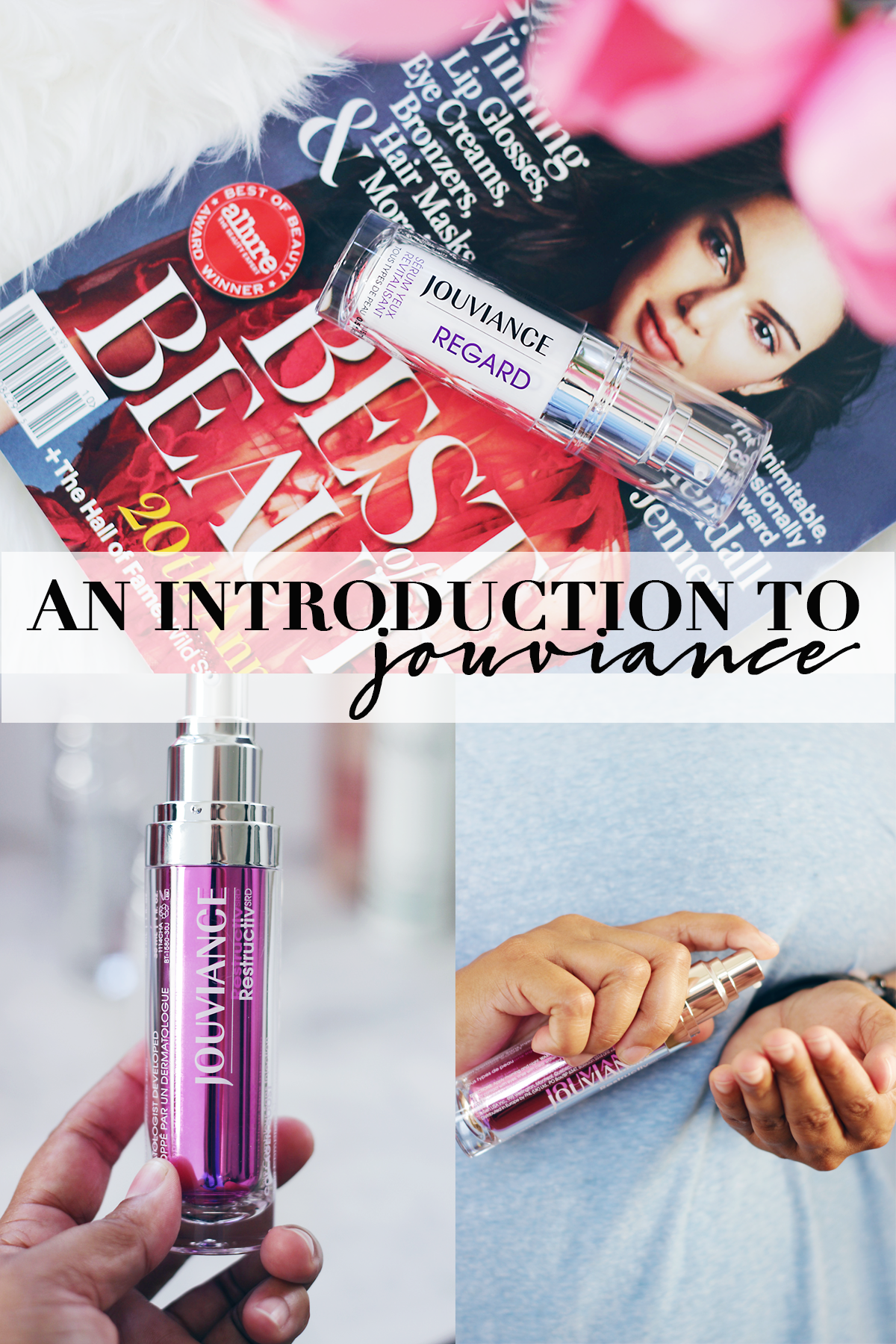 *PR SAMPLE
Today's post was sponsored by Jouviance, as always all thought and opinions are my own.
anti-aging Botox Collagen Boost Jouviance Jouviance Skincare Revive Eye Serum