As with every season change, there is just something that screams skincare to me. When Mother Nature changes elements my skin often changes with her as well. For those pesky summer months, my skin kicks up the oil action into overtime; and seems to slow down a bit during the Autumn/ Fall months leaving skin perfectly balanced almost; followed by a bit of dryness come Winter weather time. My favorite part of skincare is usually the oh-so wonderful feeling of 'awwwwww'- there is nothing quite like freshly clean skin, you know? A few of items have been mention-ables before, with a few new additions to the transition. I know that with the looming heat wave we are experiencing as of late, and the pending upcoming transition into fall, it is time to update a few cleanser picks. So with that being said- I know bring you a few of my
Transitional Cleansers…
First up- is a gel based cleanser. Now these are ideal for those of us that have combination to oily skin, as a gel based cleanser helps clean the skin without stripping it, but removes all the excess oil as well. For this choice I reach for
Mario Badescu Botanical Facial Gel
– $12 USD, this cleanser helps control oil and refresh skin. A unique blend of Grapefruit and Papaya Extracts as well as some AHA's helps exfoliate the skin gently all while removing excess oil, dirt and makeup. This is my most reached for cleanser for the transitional periods in between weather.
Next up is a great cleanser that falls into the two-fer category is Bliss Spa's Fabulous Foaming Cleanser- $22 USD, this cleanser is a multi-tasker and reached for often for night time skin cleansing during the weather transition. A gel based cleanser that contains micro exfoliating beads to not only have skin squeaky clean, but also mildly exfoliated. This cleanser smells AH-MAZING as it contains a bit of rose hip extract, chamomile and passion flower. It cleanses, exfoliates and helps pH balance skin without stripping it. Formulated for all skin types this is a phenomenal cleanser. If you are looking to kill two birds with one stone, then this is your cleanser.
As the weather amps up and the chill factor climbs, I find my skin needing some extra added moisture.  One Love Organics Chia Whip*– $28 USD does the job. An Organic foam whipped with pure super critical Chia seed oil, Aloe Vera and Coconut, this luxurious cleanser is like a heavenly dream on the skin. It removes dirt, oil and makeup quickly all while gently adding that much needed oomph of moisture to the skin. One pump of this beauty and skin is hydrated and clean- ready to take on the day!
Last but not least is an oldie, but goodie. CeraVe Foaming Facial Cleanser– $12.99 USD, is gentle yet ultra effective cleanser. This Dermatologist approved cleanser I often pair with my trusty Clarisonic as it helps loosen and remove dirt, germs, and dead skin cells without irritating the skin or depleting its natural moisture. Formulated with ceramides and Hyaluronic acid, this cleanser replenishes the skin, creates a healthy skin barrier without stripping away vital lipids. I absolutely adore this cleanser during the transition months as it helps balance my skin perfectly without causing any random weather driven breakouts.
Whether you use a good old manual exfoliation with the Clarisonic or your keep it simple by pairing cleansers with a wash cloth; all of these cleansers are perfect for helping you keep skin in tip-top shape during these transitional weather months. Now it's time to put words into action. Bring it on Mother Nature- I am armed and ready for you!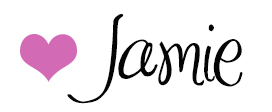 **PR Sample: Provided to me via One Love Organics.  This was NOT a sponsored post nor was any compensation provided. All opinions expressed are my own. I maintain the utmost integrity and will always remain with honest with my reviews, thoughts and opinions**