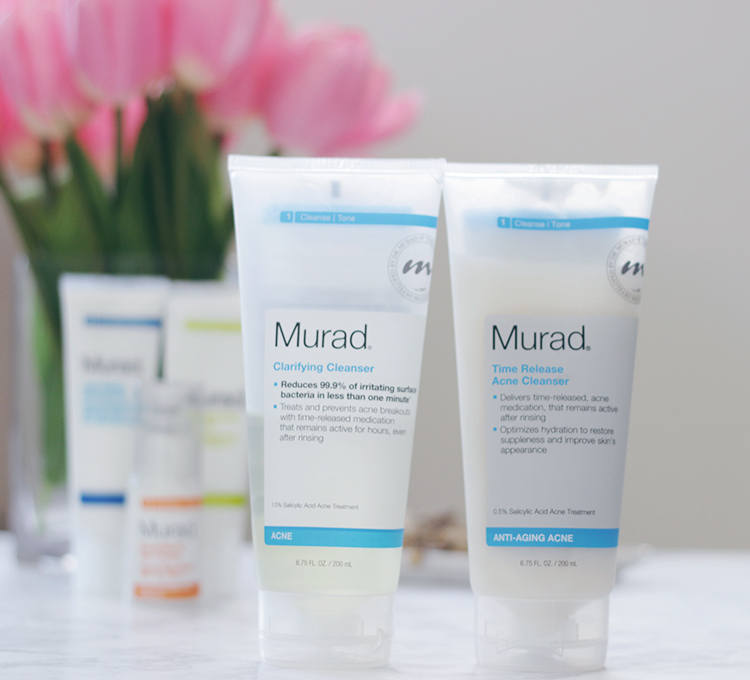 As you all know we spend A LOT if not all the time on this here blog talking about makeup and skincare. I test and trial so many products that I often sometimes forget what day it is, but I have noticed on thing I haven't talked about a lot is CLEANSING. I mean sure we have talked about my favorite- double cleanse, but I have never really talked much about just a solid cleanser. I recently got quite a few emails about what my favorite cleanser at the moment actually is, at one point I might have needed some time to think long and hard, but lately I have been sticking to two solid cleansers that I am absolutely OBSESSED with. So let's just jump right in and get down to the beginning of skincare basics and talk about cleansers.
Cleansing the skin is the most important thing you can do twice daily. Yep, you read that right TWICE daily. So many people often forget that we need to wash our faces at night even if we didn't wear makeup. Seriously though if you aren't washing your makeup off before bed, we cant be friends anymore. In all seriousness, the things you do to your skin before you lay your head on your pillow will show up on your skin 15-20 years from now.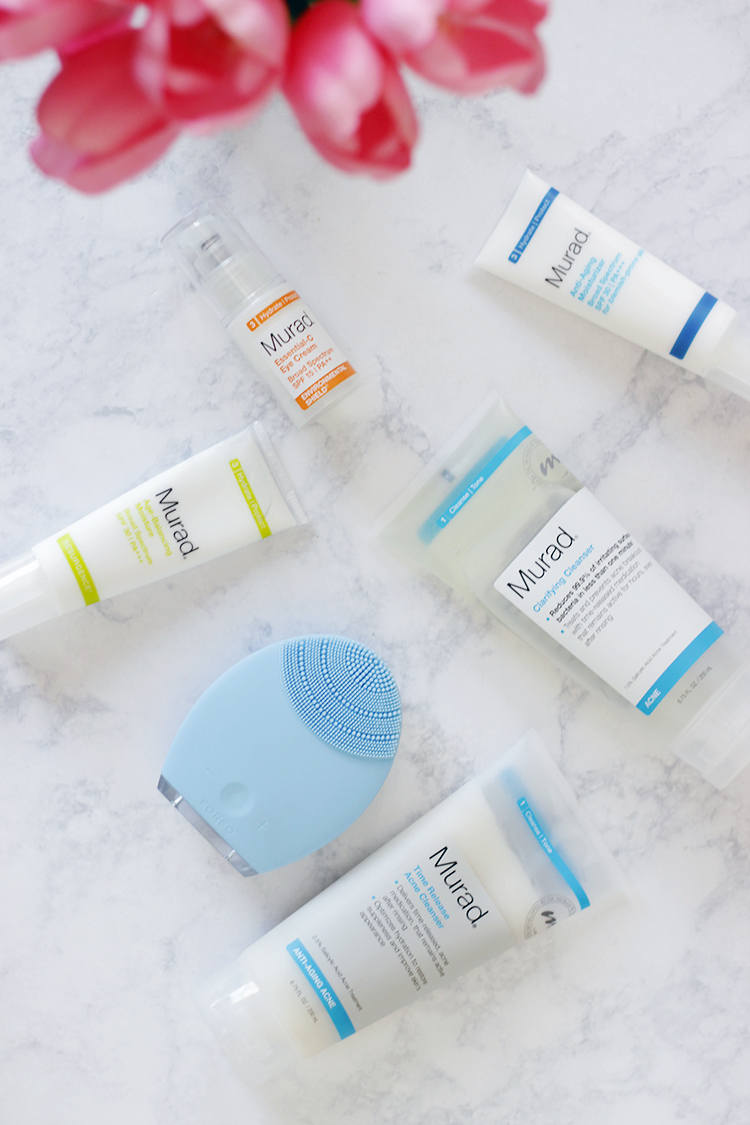 As you all know I test a lot and I do mean A LOT of products over here at MLL Headquarters, and at times while my skin my love something at the moment, fast forward to a repurchase and a new product to test, often some products gets lost in the shuffle. However recently I was sent some awesome Murad goodies and seriously I AM OBSESSED with this two cleansers. Like OBSESSED BIG TIME!
Now as I have expressed lately I have been suffering from the wretched adult acne/hormonal acne action- seriously I am not a fan AT ALL- however I am learning that with the proper cleansing system, I can put adult/hormonal acne in its place. Thankfully two AMAZING cleansers by Murad have my skin in tiptop shape, and man I am thankful!
AM CLEANSING
First up is the one I am reaching for in the am cleansing. The Murad Acne Complex Clarifying Cleanser*– $28 USD, is a gel like cleanser that contains 1.5% salicylic acid to help combat and control acne and skin breakouts. The cleanser is encapsulated with a unique time-release medication that remains active for hours after rinsing. Silver citrate provides antibacterial protection to inhibit any future blemish formation. This cleanse you guys is LIFE! Like seriously it cleanses the skin effortlessly without leaving it feeling stripped like other acne cleansers tend to do. I apply a dime-sized amount of this wonderful cleanser onto my trusty Foreo Luna and let it get to work. It foams perfectly and rinses off the skin like a dream. Afterwards my skin is smooth, soft and ready for application of serums and moisturizers.
PM CLEANSING
Next up is my ultimate night cleanser in the form of a dream come true, thanks to Murad Anti-Aging Time Release Acne Cleanser*– $32.oo USD, now this boys and girls is HEAVEN on the skin. It's a balm like cleanser that contains 0.5% salicylic acid, amino acids and hyaluronic acid to help not only improve the skin's appearance, but to help reduce breakouts all while helping hydrate and moisturize the skin. It contains the same encapsulated salicylic acid technology that the Murad Acne Complex Clarifying Cleanser does, to that it continues to release acne treatment to the skin even after cleansing. However the Murad Anti-Aging Time Release Acne Cleanser helps repair the skin, optimize hydration and restore the suppleness of the skin while the blend of antioxidants neutralize free radicals and preserve a more youthful appearance. I turn to this cleanser at night since it has anti-aging properties and you know I am getting old, so anything to help starve off Father Time is a nighttime treat in my book. Before using this cleanser, if I wore makeup I tend to go over my skin with a micellar water to help remove all the grime and makeup from the day, I then follow with the a nice layer of the Murad Anti-Aging Time Release Acne Cleanser. I rub the cleanser into the skin allowing it to help melt and additional makeup, dirt and grime that may be left on the skin. I then go into the skin with my Foreo Luna to help ensure a deep yet effective cleanse. After my skin is sooooooo freaking soft and smooth, and ready for my nighttime serums, spot treatments – here's looking at you Clinique Acne Solutions Clearing Gel and all the nighttime hydrators.
So far I have been using both cleanser for the past 8 weeks and have seen significant changes in my skin. The pesky breakouts are far and few and noticeably even less during the monthly visit. Not only that but my skin's overall texture is just amazing. It's so much smoother, softer and feels even now versus the lumpy mess it was feeling like before. Combined with a proper diet and exercise, my acne has started to subside a lot from where it was recently. I can now actually start to leave my house sans makeup without feeling uncomfortable like someone is counting the number of pimples on my face. After having much success with these produces I am thinking of adding a few more Murad items to my stash. I am thinking the Murad Post Acne Lightening Gel, Murad Clarifying Toner might make lovely additions when I head out to repurchase both of the cleansers soon- I am coming to the near end. MURAD– you have proven to be my perfect pair…
Have you tried any Murad products? If so, what are your favorites? Any special acne tips and tricks? Let me know in the comments below…
[otw_shortcode_divider margin_top_bottom="30″ text="SHOP MURAD SKINCARE" text_position="otw-text-center"][/otw_shortcode_divider]

[thefeedproducts style='four']
WHERE TO BUY:
Murad Anti-Aging Time Release Acne Cleaner– $32 USD and Murad Acne Complex Clarifying Cleanser– $28 USD, both are available nationwide at ULTA Beauty, Sephora, Murad.com, and other select Murad retailers.
* PR SAMPLE
[ReviewDisclaimer]