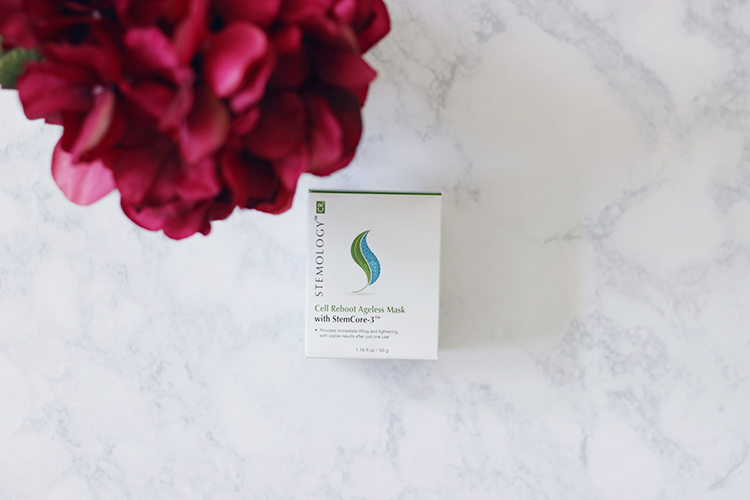 Words cannot express how much I love this mask, however if I had to sum it up on one word I can try. Now I am a HUGE facial mask lover, as you all know by now of course. However something about this new mask added to my arsenal has me giddy. Confession time- this mask is really, really awesome. You know those moments when your skin just isn't having a good skin day? Well let me just say, since we are being honest- I used to and often still do have really, REALLY bad skin days…
Do you have moments when your skin looks dull, dry, and just overall tired? **Hand raises so high** So I feel like I need to make a pubic apology to my skin now. We have been through hell and back- from a glycolic acid overdose to dry and flakey- my skin and me have been through it all- and boy oh boy it's been a journey. From the time my skin acted up the night right before picture day to the time that California actually got super cold and my usually combination-oily skin turned into the driest it ever has been. From moisturizers to magic potions I have loved, lathered and embraced every pimple, every scar and every dark spot I have caused- my skin has been through hell and back and everyday is a journey. We all want that Beyonce #iwokeuplikethis radiant, glowing skin and let me just say it is time to say HELLO to beautiful skin.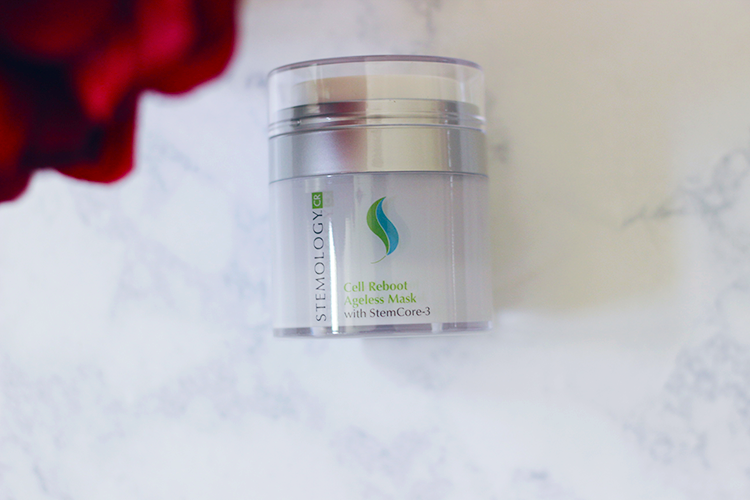 Stemology Cell Reboot Ageless Mask with StemCore-3–$85 USD is one of those masks that just tick all the boxes. I lathered this on, one evening and let me just say- OMG my skin had this intensely gorgeous glow to it- even without moisturizer. Smooth to the touch, the texture was on point; my skin just literally wowed me. The formula of this mask is simply amazing- exfoliating, tightening, lifting and cleansing all in one. Results literally are clear to the eye within moments of washing it off- seriously! A unique blend of Carrot Seed, Argan Oil to help provide regenerative support to help restructure the skin for smoother skin, a bit of Oak Kernel Extract to help give the skin a anti-aging, anti-wrinkle boost, and a bit of my favorite Hyaluronic Acid to help bind moisture and leave the skin plumper, fuller, hydrated and younger looking.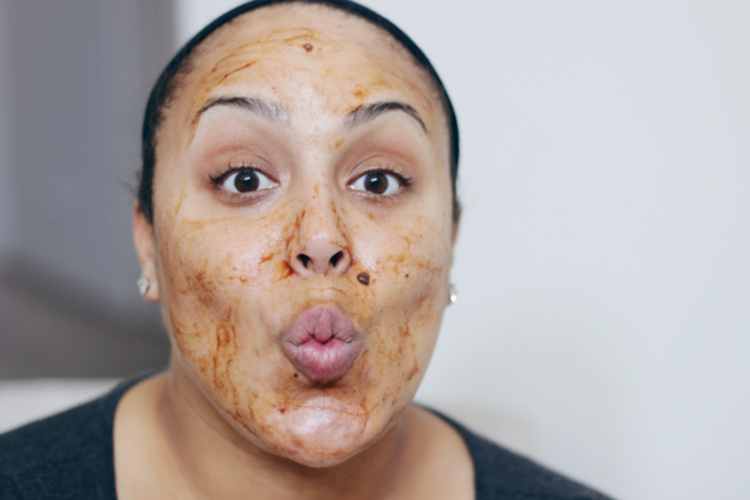 Let's talk about the initial reaction to this mask. The smell- I cant seem to pinpoint what I am smelling- it reminds a bit of Pumpkin Spiced Lattes sort of with a side of carrots. Weird sounding combo, but it honestly just works. The texture is of this textured like gel that has a bit of exfoliation to it. I spread it on thin as a little goes a longgggg way, 10-15 minutes later I washed it off my face to reveal healthy, radiant looking skin. Impressive right? I am OBSESSED! My skin is IN LOVE with this mask big time. Looks like the finicky days of breakouts and blemishes are about to say goodbye…

Stemology Cell Reboot Ageless Mask with StemCore-3 is available for $85 via their website HERE. Head over and check out their awesome line of skincare. After 40 years of research and finding the innovative blends featuring natural stem cell extracts and the topical application of cell derivatives with the core ingredient for the StemCore-3 formulation. Eco friendly, free of all chemical additives and ethically formulated- this brand is AMAZING! Right now Stemology is offering readers a 25% off your entire purchase and FREE shipping on all orders over $100 using the code COUNCIL25.
Check out all my fabulous ladies from The Beauty Council by searching them on social media with the hashtag #ForeverAgeless and #thebeautycouncil, see how they are incorporating Stemology into their skincare regimens.
*PR SAMPLE
[ReviewDisclaimer]