Disclosure: This post has been sponsored by TRESemmé via Lunchbox. The opinions expressed herein are those of the author and are not indicative of the opinions or positions of TRESemmé or Meijer.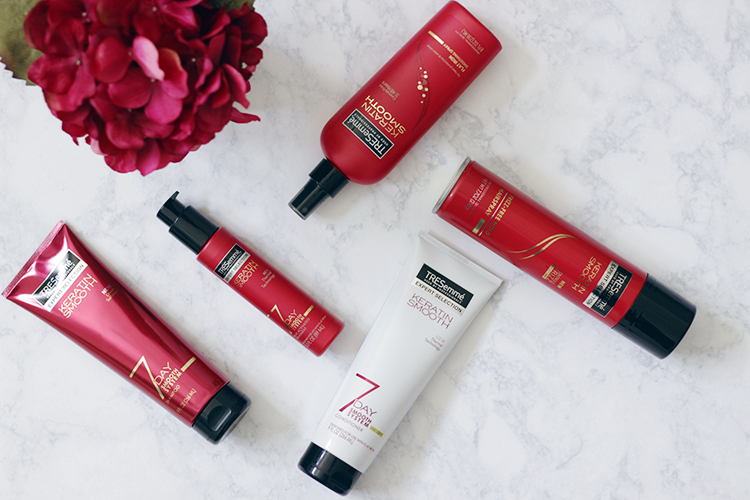 Do you ever look back at pictures and realize maybe you had the same hairstyle for a little too long? I definitely had that realization recently and that's why I'm on the lookout for fun new styles I can recreate at home for the spring time . TRESemmé has been perfect for my quest for a new look because they have so many helpful how-tos and tips so I can Unleash My Inner Stylist. I love that I can experiment with different looks and style without shelling out over hundreds of dollars on salon products. Meijer and TRESemmé allow you to find your personal style and make every day more beautiful with quality products.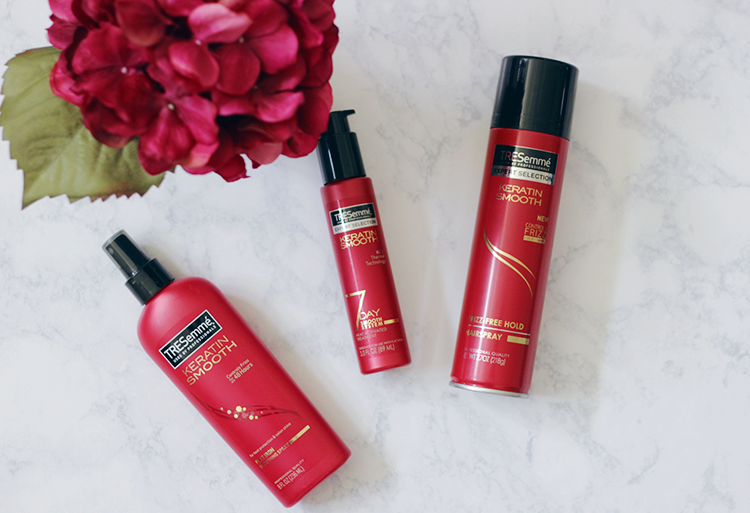 One of my favorite lines from TRESemmé is the Keratin Smooth line. The products smell AMAZING and they help take my hair from a wrecked mess into a a sleek and smooth style that outlasts 3 washes- amazing right? To get one of the runaways hottest trends this year- sleek, shiny hair, the Keratin Smooth line is perfect to obtain this great hairstyle that is long lasting.
HOW TO GET SUPER SLEEK HAIR WITH TRESemmé:
1: START by washing with TRESemmé 7 Day Keratin Smooth Shampoo and Conditioner. Both are infused with Keratin and are created with a lower amount of sulfates.
2: PREP hair by town drying, followed with a quick application of the TRESemmé 7 Day Heat Activated Treatment. This light treatment is formulated to work with your flat iron to smooth the most unruly hair into a sleek, smooth style.
3: DRY hair after applying the TRESemmé 7 Day Heat Activated Treatment. Blow dry in small sections to ensure that the hair is completely dry.
4: ACTIVATE the TRESemmé 7 Day Heat Activated Treatment. Make sure to flat iron the hair in smaller sections and pass over 3 times in each section. This helps lock and seal the hair to be the sleekest it can be.
5: FINSH the style by adding a bit of the TRESemmé Keratin Smooth Frizz-Free Hold Hairspray, this locks your style in and allows you to bear all climates. It allows your style to remain sleek and frizz free. You are ready to take on the world and unleash your inner stylist.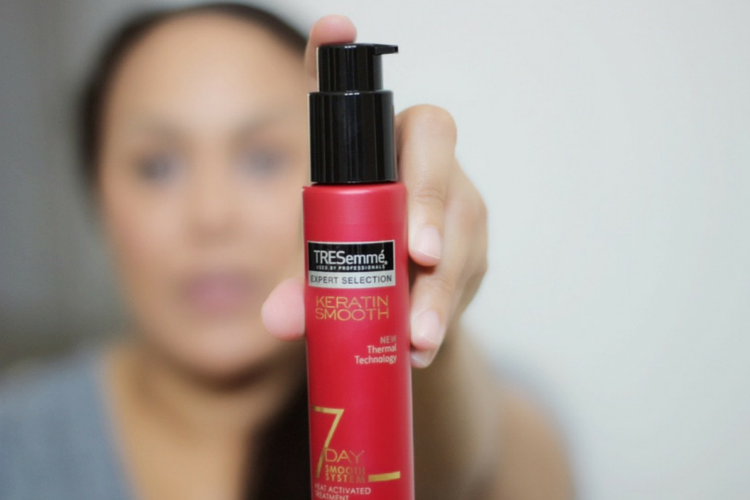 Check out some of my favorite how-to's at Meijer's TRESemmé page for fun new spring looks to try at home. Meijer is my favorite place to pick up these amazing styling products because I can grab everything I need on my regular trip to the store. April is the perfect time to stock up because Meijer will be having many offers on TRESemmé in-store.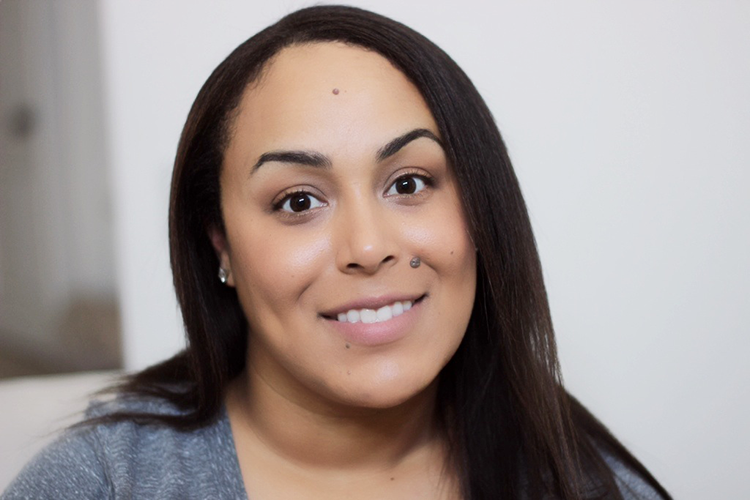 What spring style do you think you'll try? Do you have any great at-home styling tips? Feel free to share in the comments below!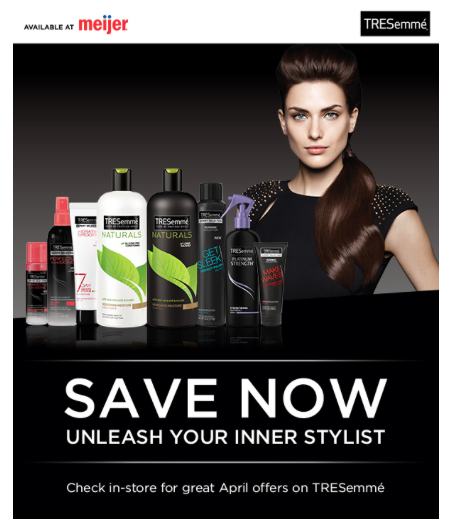 [ReviewDisclaimer]