Confession time: I can't remember a time when I have NEVER not worn drugstore mascara.  There is a reason Maybelline is a brand trusted by pros, keep reading….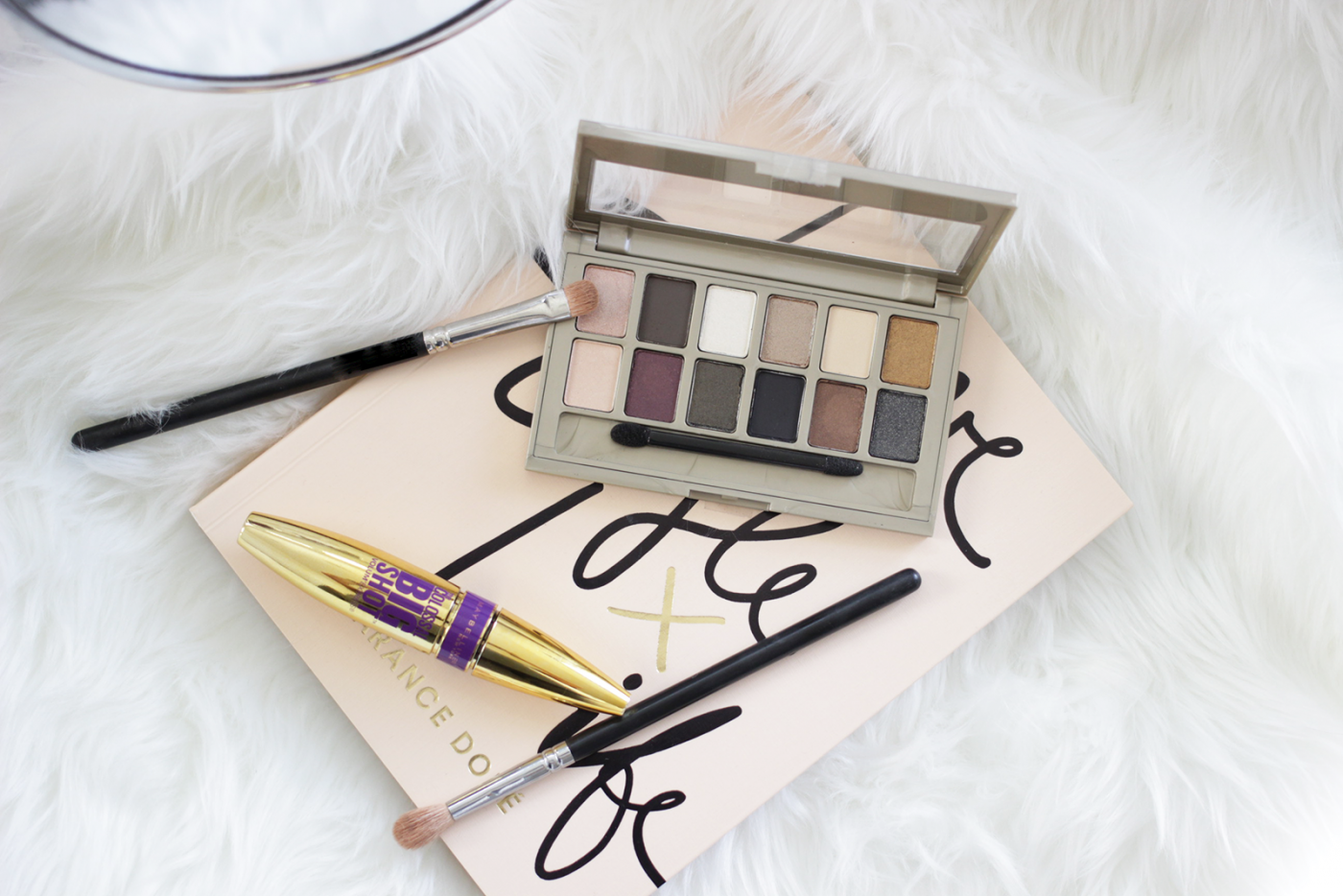 Today's post is sponsored by Maybelline. All opinions expressed are my own.
When it comes to makeup, one of the first brands I ever purchased with my hard earned allowance money was a tube of Maybelline Great Lash Mascara. You know the one- pink tube, green top- in the coveted favorites of all makeup pros and behind stage in their cases at some of the best fashion shows in the world. To this day, I will always remember purchasing that tube of mascara and have been a loyal Great Lash user ever since until now…
Recently Maybelline launched one of the most amazing new mascaras on the market and O-M-G it is sooooo good! Today I am teaming up with Maybelline to give you a bit of a rundown on a few of their new amazing beauty products. Trust me you are going to want to take notes for this as you add them to your MUST BUY list.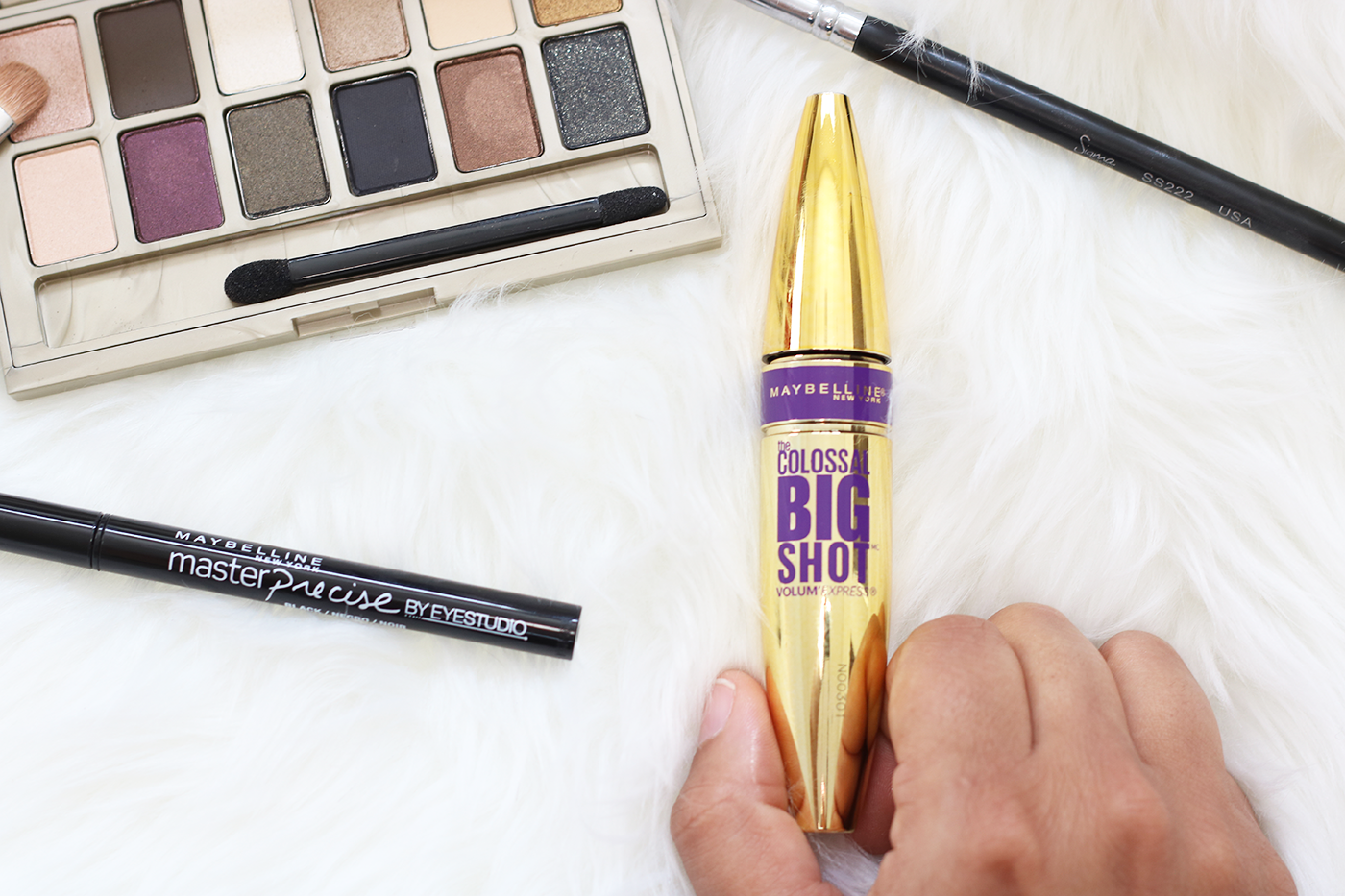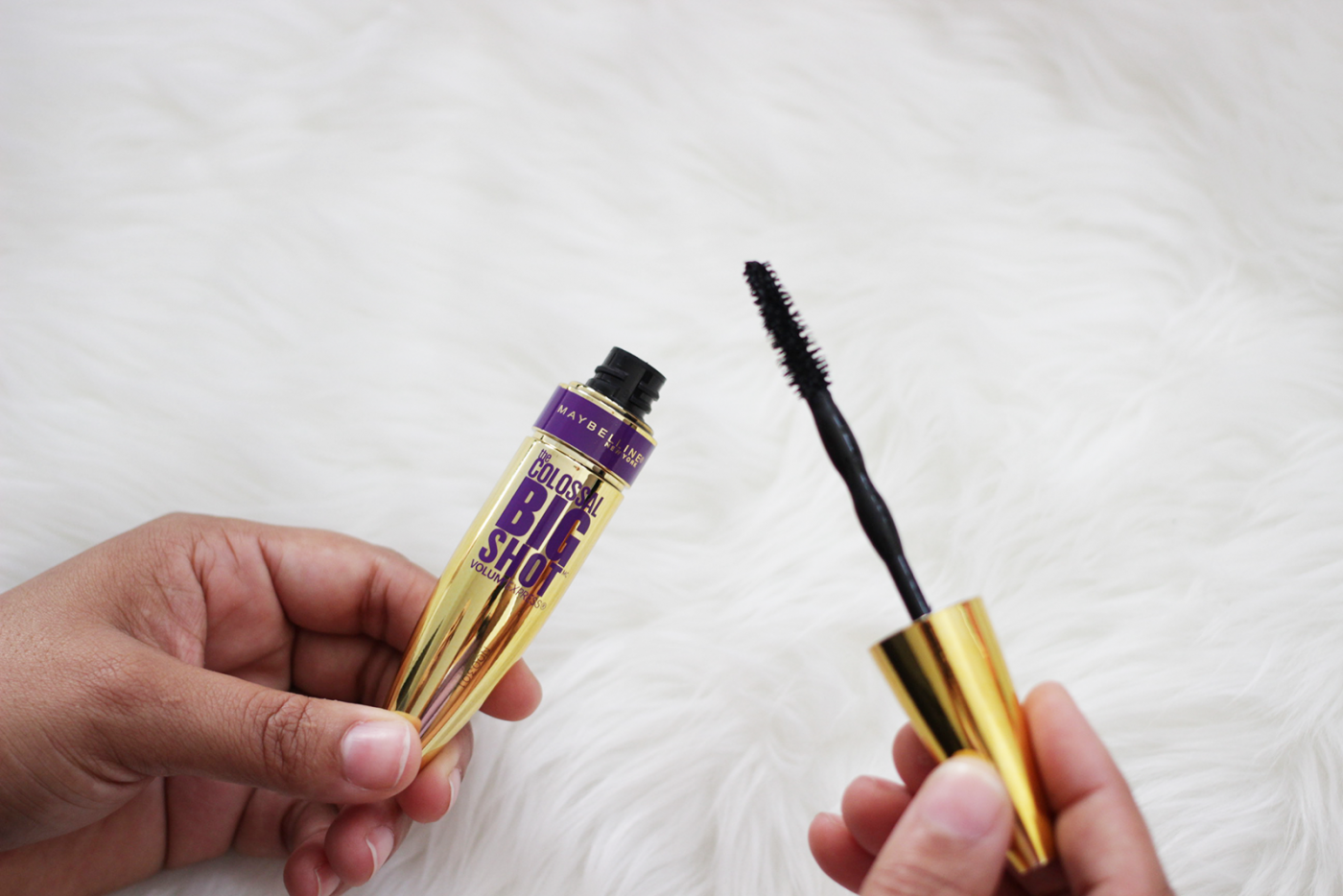 I have to admit, I am not one to wear a whole ton of makeup on the daily- I know bad beauty blogger, right? However, I am more of a simple, natural girl- think a bit of mascara, some brow products, a bit of blush and tinted lip balm when it comes to a daily routine.  For me, the one item I will NEVER not leave the house with on is a good coat or two of mascara. Something about mascara just opens the eyes and makes you look refreshed even if you aren't wearing other makeup. Thankfully I was born with naturally curled lashes (thanks Mom), so for me daily I never need to really bust out the lash curler. However, although I was blessed with curly lashes, I was shafted on the volume and length so for me a volumizing AND lengthening mascara is a MUST HAVE. Recently I tried the Maybelline Colossal Big Shot Express Mascara and literally MIND BLOWN! Think longer, thicker, bolder eyes within two coats.  Literally, your lashes look absolutely AMAZING- like you were born to be fierce with these amazing lashes. I am OBSESSED!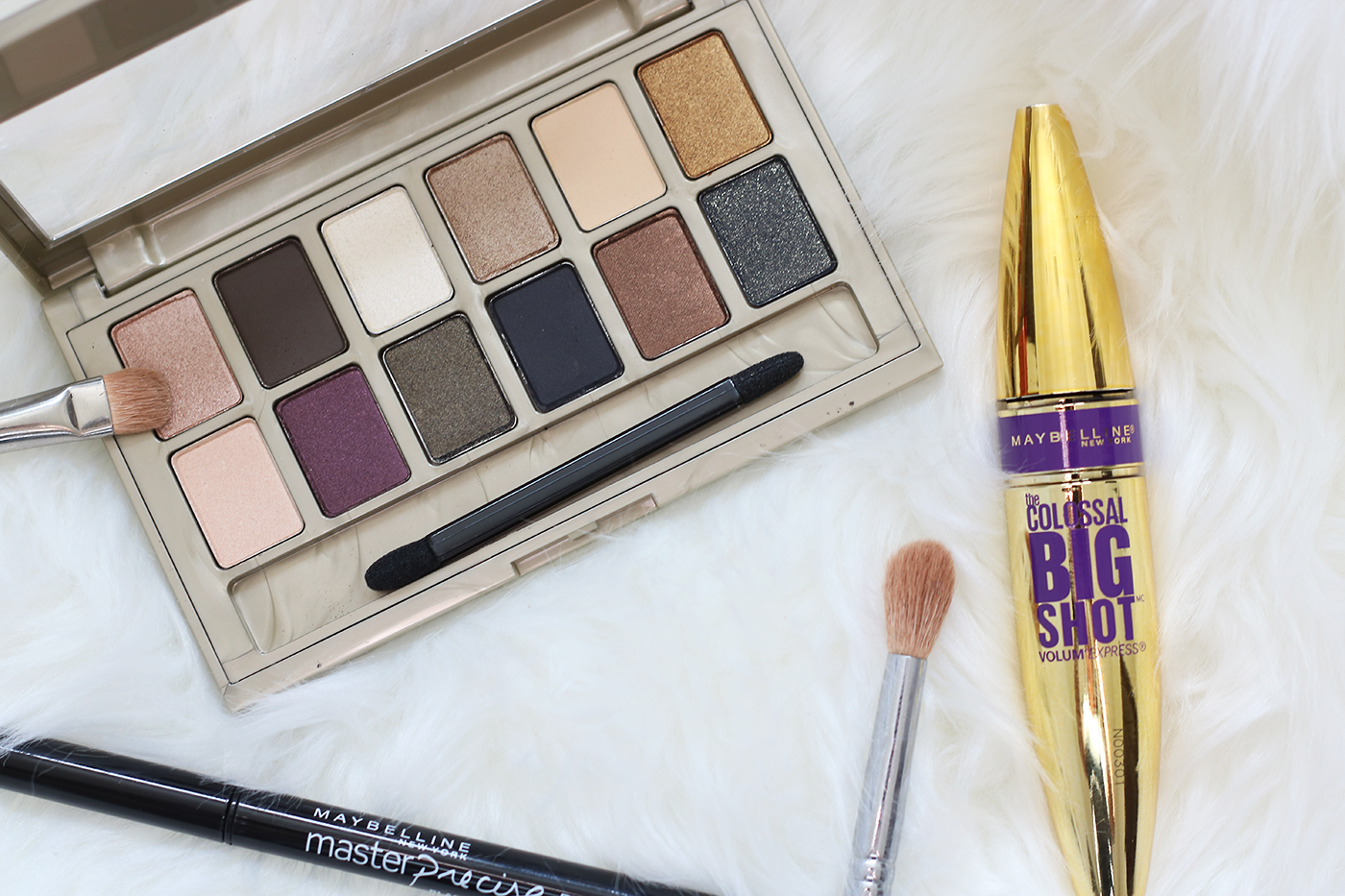 When it comes to eyeshadow palettes I am usually not the drugstore kind of gal since I find the pigmentation usually isn't as up to par as my normal brands. Heck, when it comes to eyeshadow I am not a huge wearer unless I want to add a bit of depth and drama to my eyes. Lately, I have religiously been picking up the Maybelline 24K NUDES palette. This palette is pure perfection as it is a glorious collection of warm colors mixed with some jewel-tones. This palette contains the perfect amount of shimmer with its gorgeous copper, bronze and gold shades (AKA my favorites and usual go-to's) but it also contains the most gorgeous dark purple and khaki green I have ever used on my medium-tan skin tone. I love that there is a great matte espresso shade that is perfect to help line and define eyes or be a brow filler in a pink. Of course, there is always the two blacks (a matte black and a shimmery black) to help create any smoky eye possible – making this probably one of the most versatile palettes of the year so far. Let's also talk about the pigmentation- HELLO! The pigmentation is by far superior to any other drugstore brand I have tried so far, and almost making me rethink why I spend so much on high-end eyeshadows. The fall-out is super minimal and the shades last quite a while without touch up through the day.  It is a serious MUST TRY for anyone looking for a new, uber versatile eye shadow palette for such a great price.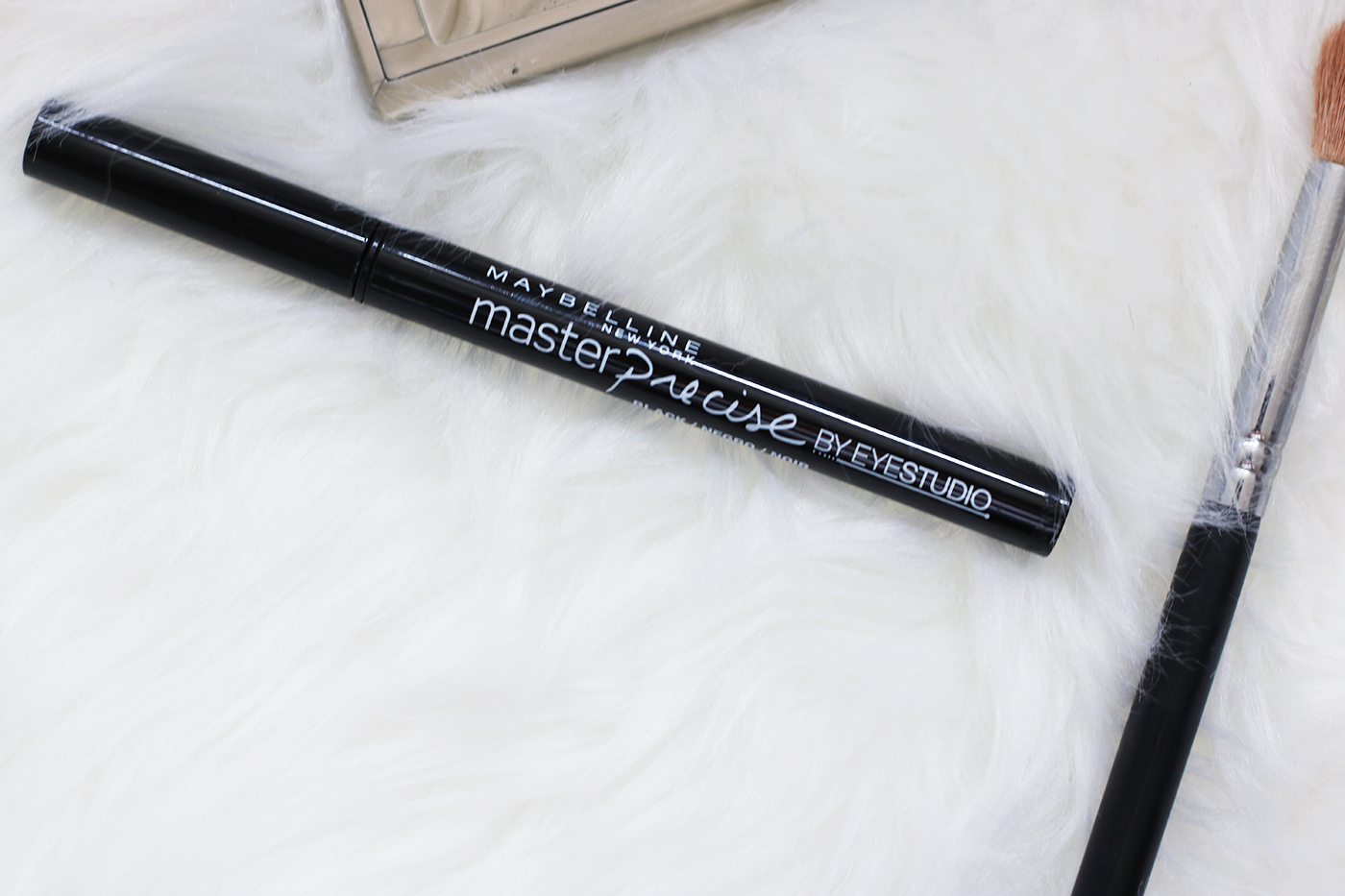 Last but not least, let's chat eyeliner. So I have to fully admit- when it comes to eyeliner especially liquid eyeliner I am a nob and always pass on it. Some eyeliner in the past just SUCK and smudge on my oily eyes within minutes after application. Talk about annoying, right? So I have to admit for me I was SUPER skeptical to try out the Maybelline Master Precise Liquid Ink Pen Eyeliner, but now I must admit it a solid keeper.  I can totally see why it has won Allure Beauty in Beauty before, it's SOOOOOOO good.  Think no more do-overs, no more smudges, no more have lined eyes mid-day because your mascara disappeared- this is a solid keeper.  The application tip is just the right amount of stiffness and super easy to work and control to get the most perfect line or flick.  I think this literally might be the best drugstore liquid eyeliner I have ever tried possibly.  Now I need Maybelline to make it in more shades and possibly a waterproof formula- thoughts?!?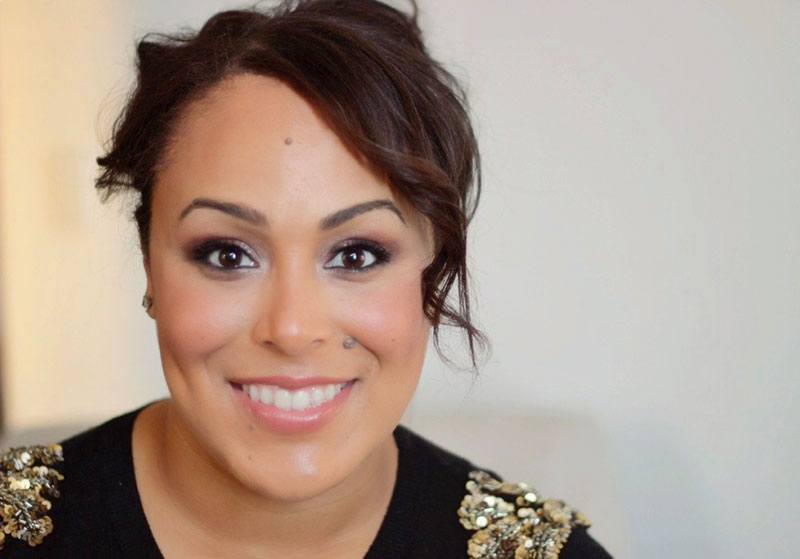 Overall the new Maybelline launches are A++ in my book and are some serious MUST HAVES if you are cruising your local drugstores. I mean the 24K EYES alone can make over 13 versatile looks possibly more- when was the last time your high-end eyeshadow palettes came with every shade you can possibly think of in one palette? I can almost promise you once you try the Maybelline Colossal Big Shot Express Mascara, you might never buy another high-end mascara again- it's that good.  Don't take my word for it, try it yourself and let me know what you think and don't be surprised if I am right… xoxo
Pin for later HERE: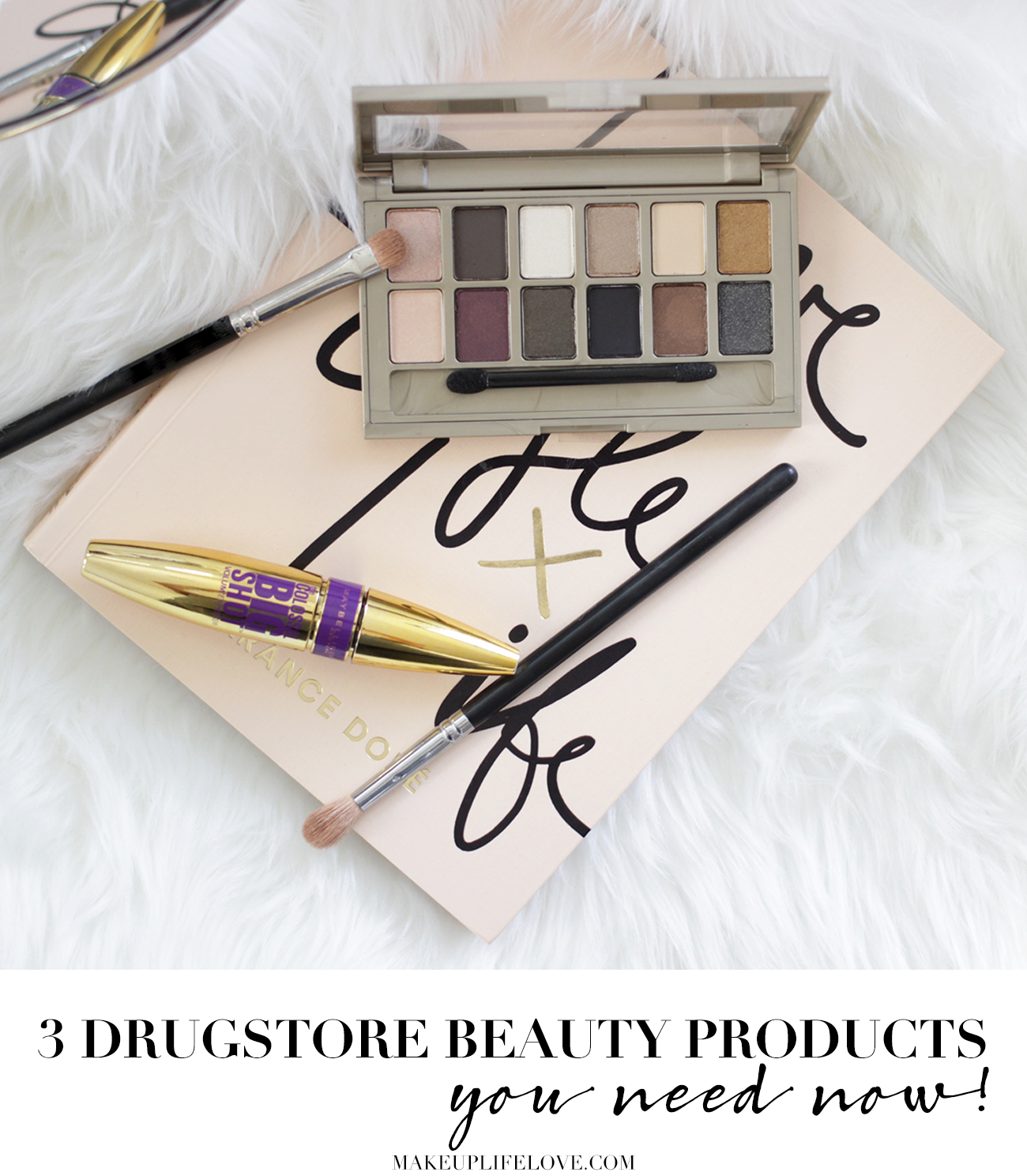 [otw_shortcode_divider margin_top_bottom="30″ text="SHOP MAYBELLINE NOW" text_position="otw-text-center"][/otw_shortcode_divider]

Let me know in the comments below what are a few of your drugstore favorites? Have you tried any of the new
Maybelline
launches?
This post was sponsored by Maybelline. All thoughts and opinions are my own. 
Drugstore Beauty Maybelline Maybelline 24K Eyes Maybelline Colossal Big Shot Express Mascare