If I am being completely honest I am no longer a morning person, today's post is all about those good vibes and how to jumpstart your morning effectively with a bit of help from Dove.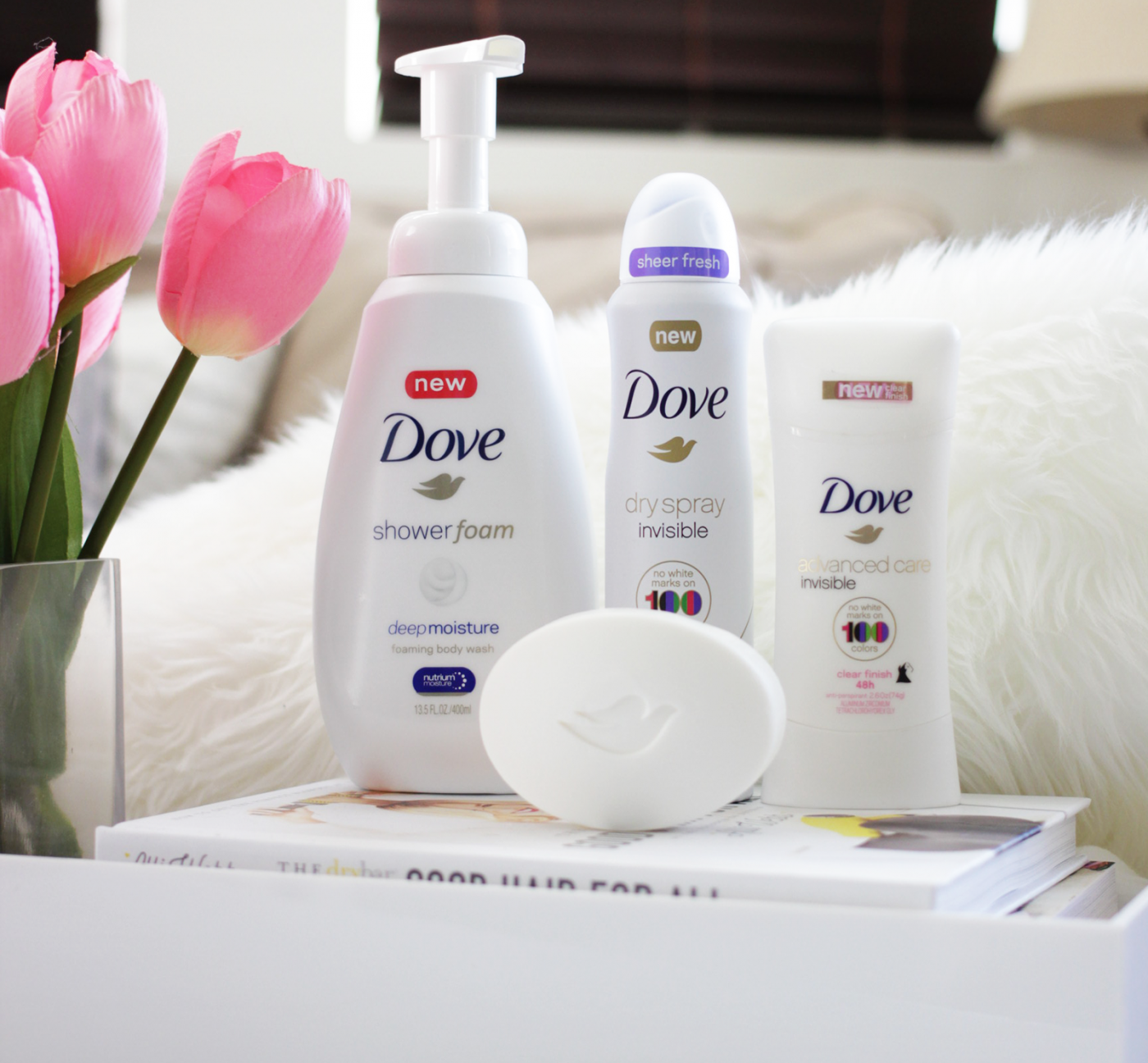 Today's post has been sponsored by Mirum Shopper as always all opinions are my own. 
Over the past year, I have gone from being a solid morning person to a night owl. Something about working on web designs at night just bring all the creativity juices flowing. If I had it my way I probably could stay up all night working and then turn around and sleep until nine or ten am. However, when it comes to adulting- ugh… I wish I could go back to when adulting wasn't a thing- but sleeping in just isn't an option. Today I am partnering up with Dove and their mission for positive self-esteem.  Loved by generations of women including my mother and grandmother, Dove has been a positive force in their lives for 60 years.  I have always loved Dove's mission for positive self-esteem as it helps me smile every morning as I get a little boost from my Dove beauty bar. Today I am sharing with you a few ways that can jumpstart your morning a little bit better and be ready to tackle the day!
ONE // JUST GET UP: I know, I know this is easier said than done, especially when getting out of bed is the hardest part. However, I promise you once you get up, you are more than halfway there. I used to wake up and lounge in bed for a while-  which turned into a few hours (being self-employed has its perks) however, now I get up and make a solid effort to get my day started. Which bring me to number two….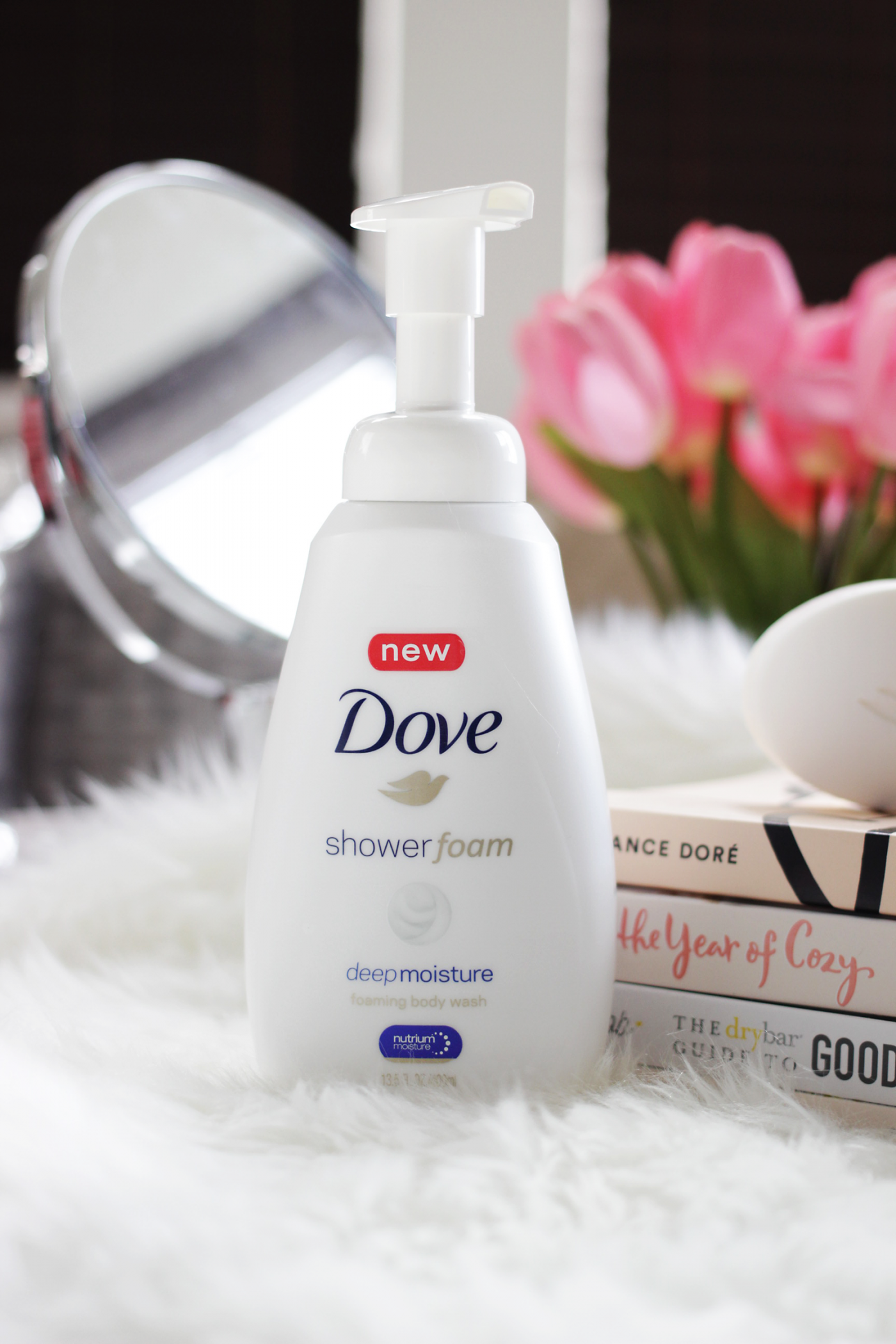 TWO // BRING LUXURY INTO YOUR SHOWER:  I will be the first to admit, a nice warm shower in the morning sometimes does NOT make it easier to get up and get going, but recently I have been looking forward to getting up and starting my day with a luxurious shower. Thanks to the new Dove Deep Moisture Shower Foam, my showers have been extremely luxurious. The Dove Deep Moisture Shower Foam gently cleanses and cares for your skin with its NutriumMoisture™ technology, delivers natural nourishment to the skin. I am OBSESSED with this Shower Foam as it instantly foams up for an airy, light lather all while supporting the skin's natural moisture barrier as you cleanse your skin. Let's be honest- nothing is worse than leaving the shower with super dry, tight skin. By bringing luxury to the shower you instantly jumpstart your morning. I promise you- it works!
THREE // HAVE A MORNING JUMPSTART PLAYLIST: Music is always one of those things that help change my mood. You know that feeling when you are down and instantly you throw on some Britney, the Biebs, The Chainsmokers or whatever your guilty pleasure is- music instantly transforms your day right? Music really is one of those things that can soothe the soul, de-stress the mood, or having you reminiscing about fond memories. So next time you need a quick me up – throw on some music (you can find my playlist HERE). In the morning I find that dance mix REALLY helps jumpstart your morning. What works for you?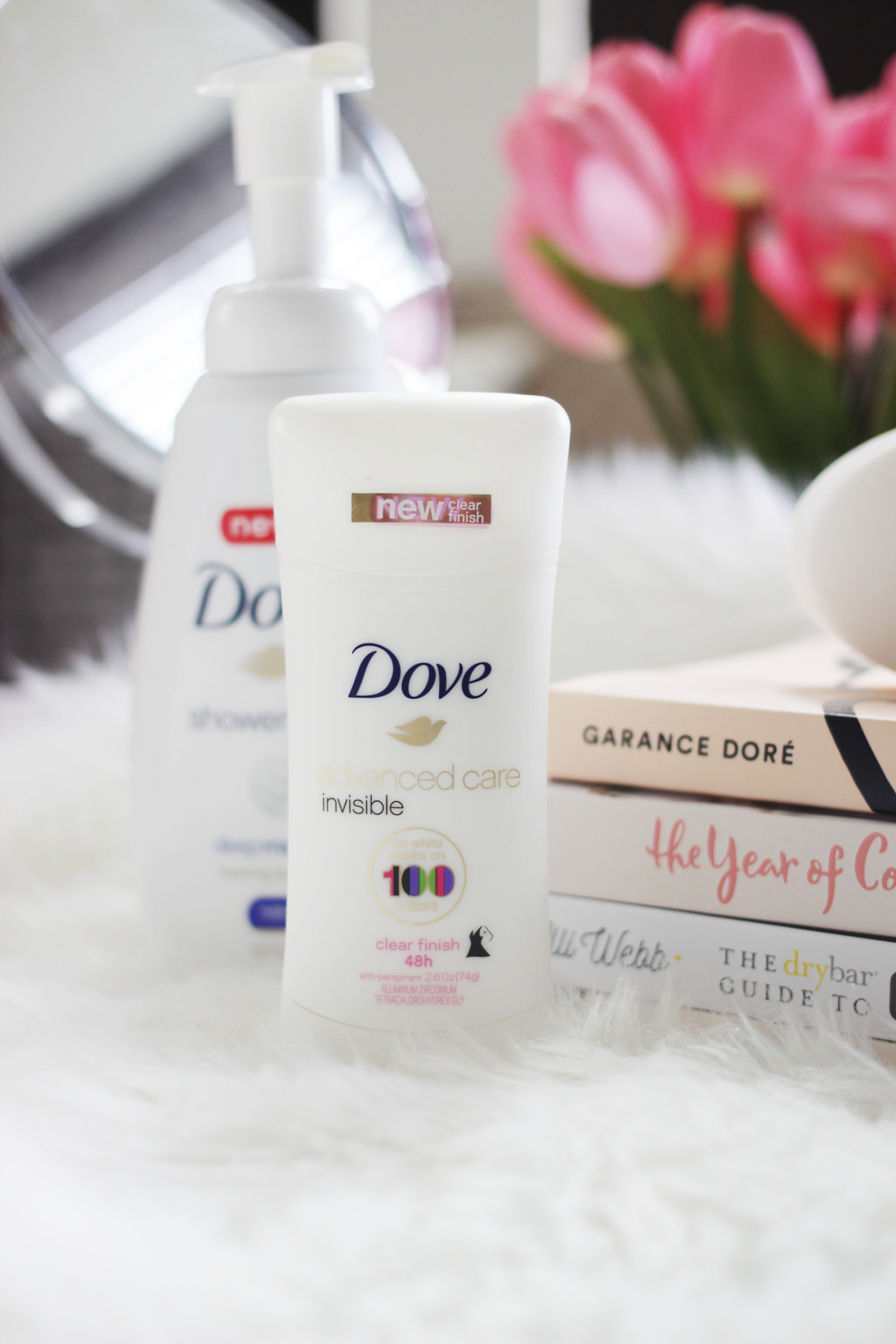 FOUR // SWEAT IT OUT + BE PREPARED: Getting my workout on in the morning seems to be the worst part of my day but at the same time the best part of my day. I have learned everyone has multiple ways to be motivated, for me it is getting my sweat on at OrangeTheory Fitness. Fast paced, heart pumping, high-intensity workout is the best way for me to get going and have my day instantly take off. However, no one wants to smell when they sweat right? Thankfully Dove just came out with the new Dove Advanced Care Antiperspirant, this stuff is AMAZINGNESS as it literally provides up to 48 hours of antiperspirant protection. Thanks to the Dove NutriumMoisture™ technology this antiperspirant provides superb underarm care, glides on easily, all while protecting you against wetness and odor with its delicate and refined floral scent.  It also helps with underarm skin recover from any irritation caused by shaving-  we all know razor rash is the worst, this stuff is like antiperspirant gold.
FIVE // HAVE A CUP… OR TWO OF COFFEE OR TEA: For me sometimes the morning just isn't complete without a cup of warm lemon tea or a cup of my favorite coffee with a splash of almond milk.  Sometimes I like to just sit in silence and drink my cup of tea or coffee and just go over my to-do list // catch up on magazine or news all before tackling emails and conference calls. Something about a few minutes of "me time" is just needed.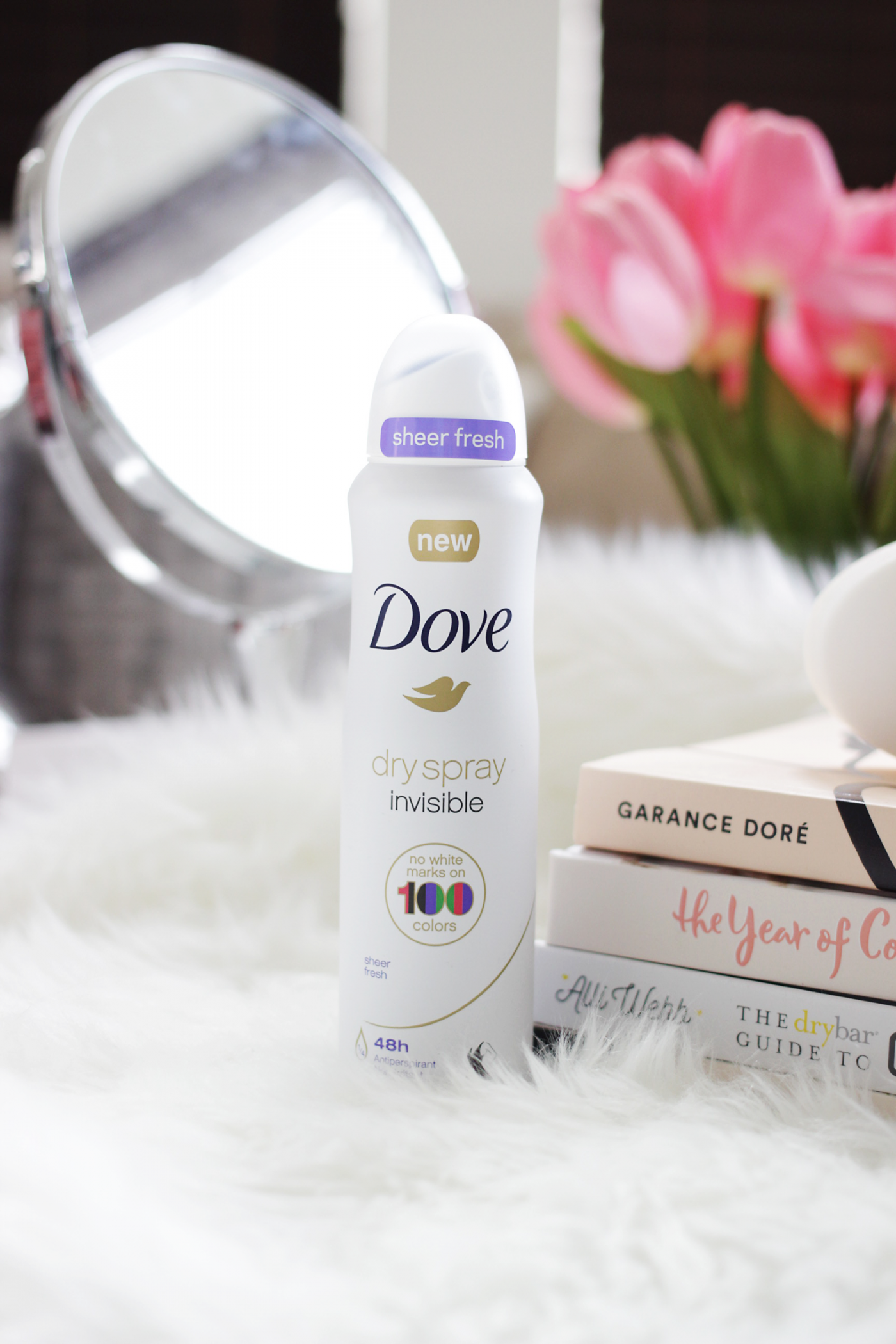 SIX // HAVE A RITUAL YOU LOOK FORWARD TO: For me this usually involves a lunch date with one of my best friends, although sometimes when you rush out the door after being on back to back conference calls or brand meetings- can leave you with accidental dreaded lines on your clothing. Recently I was introduced to Dove Women Clear Finish Dry Spray Antiperspirant, this stuff helps MAJORLY when you are in a rush as it leaves NO (yes you read that right) NO white marks on 100 colors.  If that wasn't enough it is also super tough on sweat NOT on your skin as it gives the underarm skin nourishment with Dove's signature ¼ moisturizers. It's the perfect thing to have in your gym bag at all times.
SEVEN // HUG AN ANIMAL:  I love starting my day by giving my labs Katie and Khloe a short little walk and a nice little snuggle. Sometimes the power of pets have no idea how they can just turn your day around. I feel like my pets appreciate them more when I give them some morning snuggles and a quick jog down to the dog park or around the neighborhood. However, they don't know that they are helping me get my exercise in all while getting their morning hyperness out of the way. It's a win-win. Do you jumpstart your morning with your animals?
EIGHT // SNIFF SOME CITRUS: I have recently gotten into essential oils and have been learning that citrus is such a good mood elevator/ eye opener. Orange, lemon, grapefruit, a citrus blend all help open the eyes and jumpstart your mood. I have been keeping a diffuser in my office so that it helps me stay focused and attentive during the day while I am busy working on a complicated web design. It's the best way after a long morning to keep your pep in your step.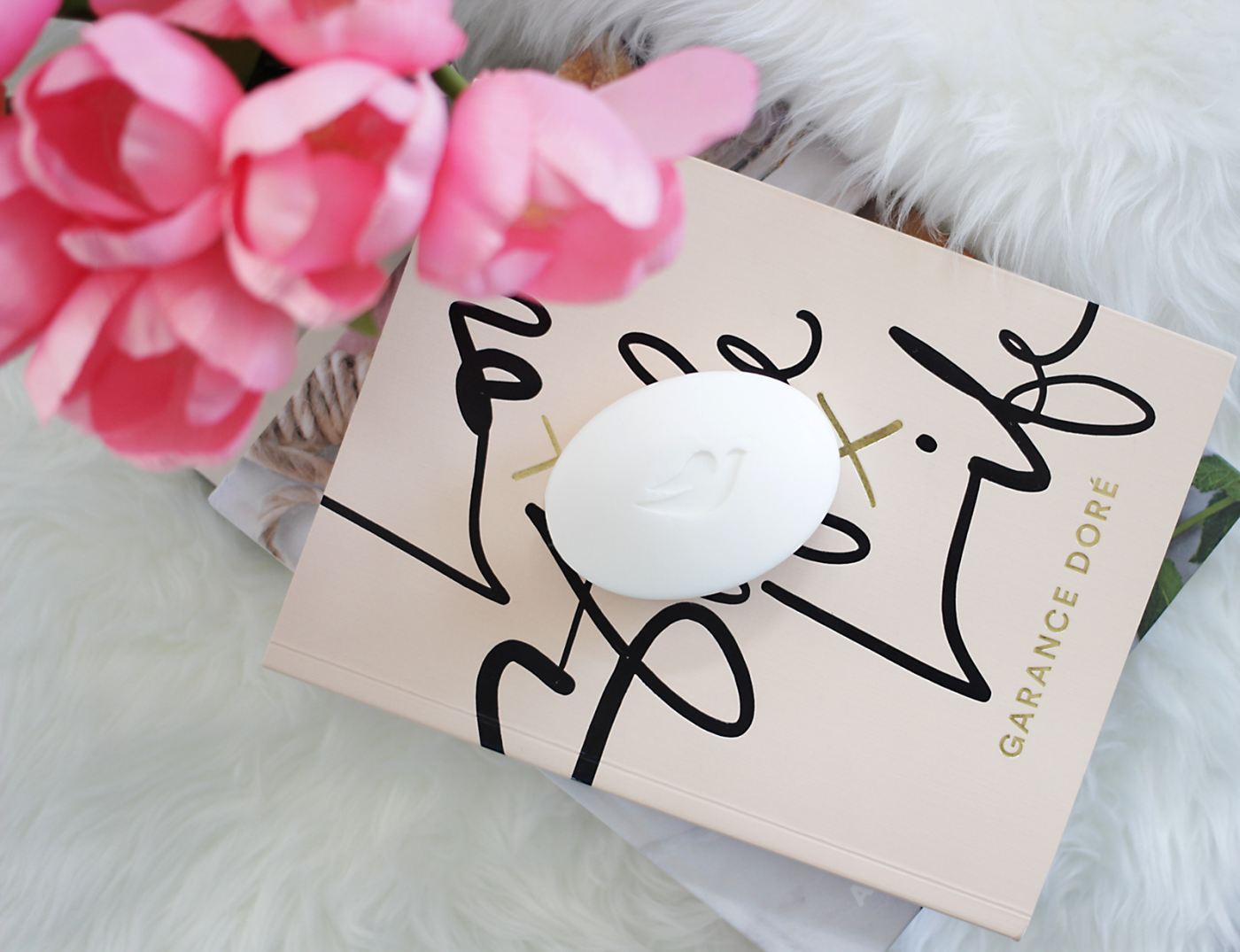 NINE // END YOUR DAY WITH A PAMPER: We all know getting a good night's rest is pertinent to waking up for success. So what better way to jumpstart your morning than with a good nights rest? Before bed, as I am trying to wind the day down, I like to pamper myself with a bath and a nice lather of the Dove White Beauty Bar. Not only it is the #1 Dermatologist Recommended, classic moisturizing formula.  The best part is that you can use it from head to toe daily on face, body, and hands without drying skin out like ordinary soap. With ¼ moisturizing cream and mild cleansers, the Dove White Beauty Bar helps retain the skin's moisture all while leaving skin softer, smoother and more radiant. The soothing scent and hydrating lather are the perfect way to wind down from the day. Right now Dove also has a limited edition 6pk to help you ensure you always have a Dove White Beauty Bar on hand at all times.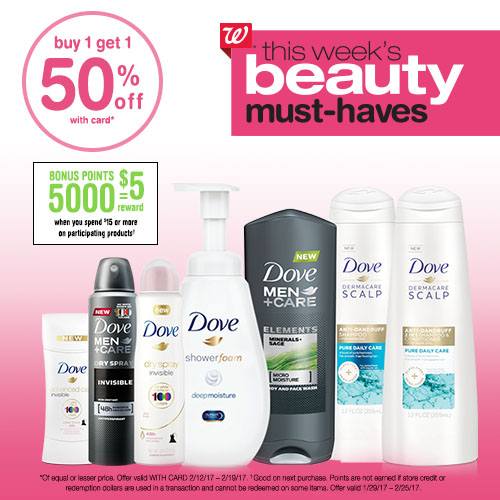 What are a few of your favorite morning rituals? I would love to hear your tips! In the meantime, Walgreens is hosting a Beauty Must Have Event on 2/18/2017 where you can stock up on Dove and Dove Men products using the BOGO 50% offer and Balance Rewards Card offer from 2/12/17 until 2/19/17. I mean seriously talk about savings, right?  Also be sure to check out the limited edition Dove products with words of encouragement and inspiration on them.  Celebrate Dove's 60th anniversary by stopping into your local Walgreens to celebrate with savings.  The best part is you can also earn up to 5000 bonus points which equal to $5 rewards when spend $15 or more on participating products-  it's a win- win. Need help locating a Walgreens store? Check HERE!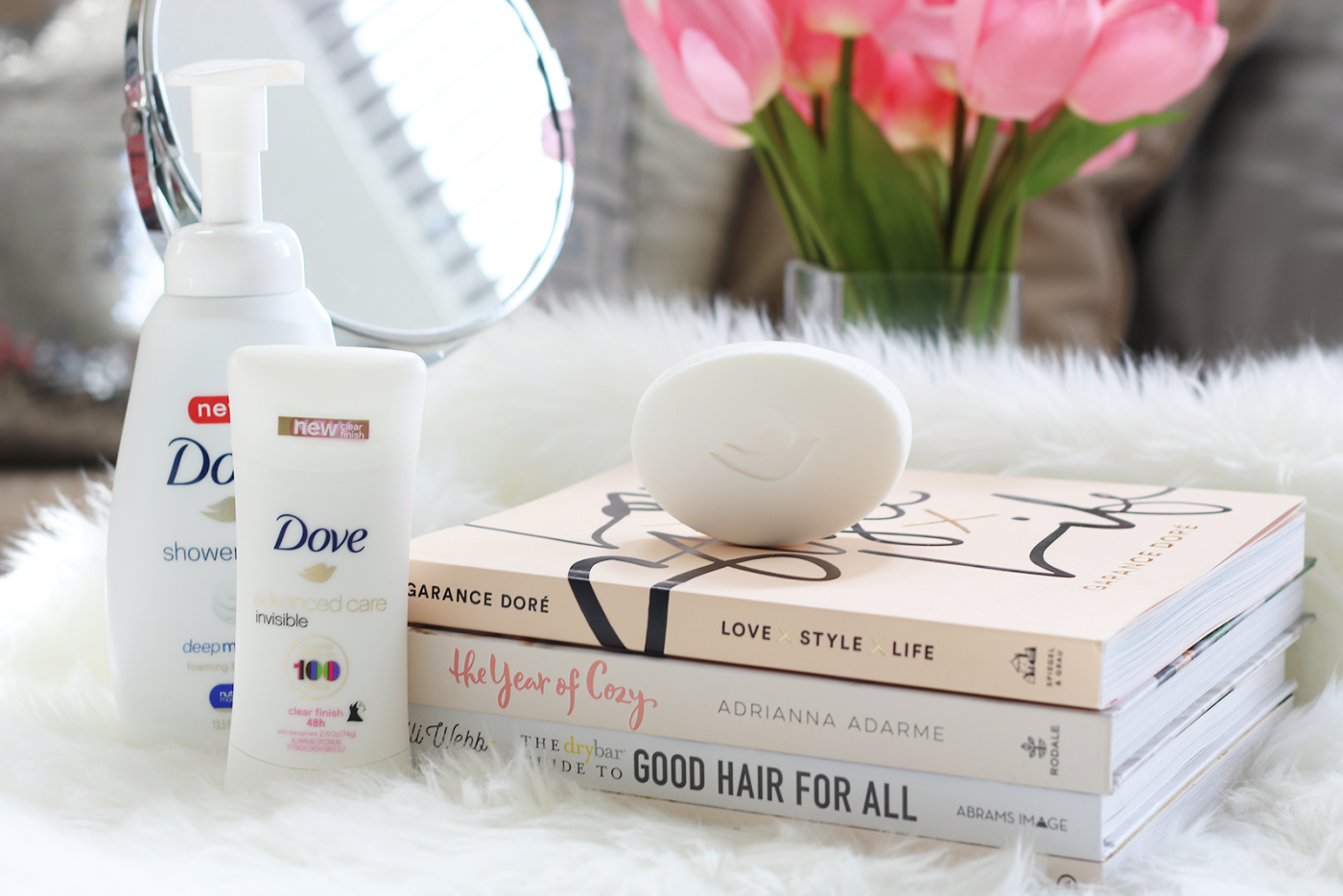 Have you tried any of the new Dove releases for their 60th anniversary? Let me know what has been your favorite? Is Dove a product that has been passed down generations in your family as well? Have you told yourself some encouraging words this morning? Now is the time to jumpstart your morning and encourage someone…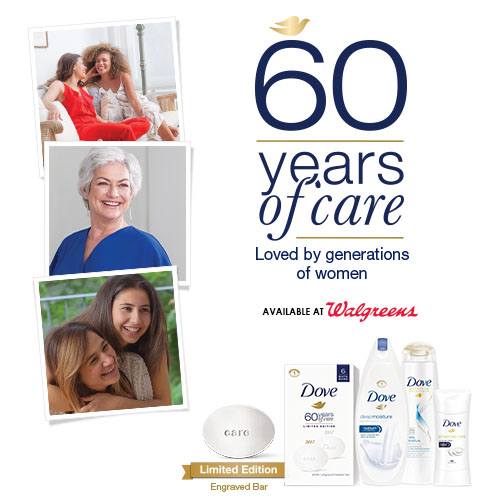 Post sponsored by Mirum Shopper but all opinions are my own. 
Dove Dove Advanced Care Invisible Dove Beauty Bar Dove Deep Moisture Foaming Body Wash Dove Men Easy Tips to Jumpstart Your Morning