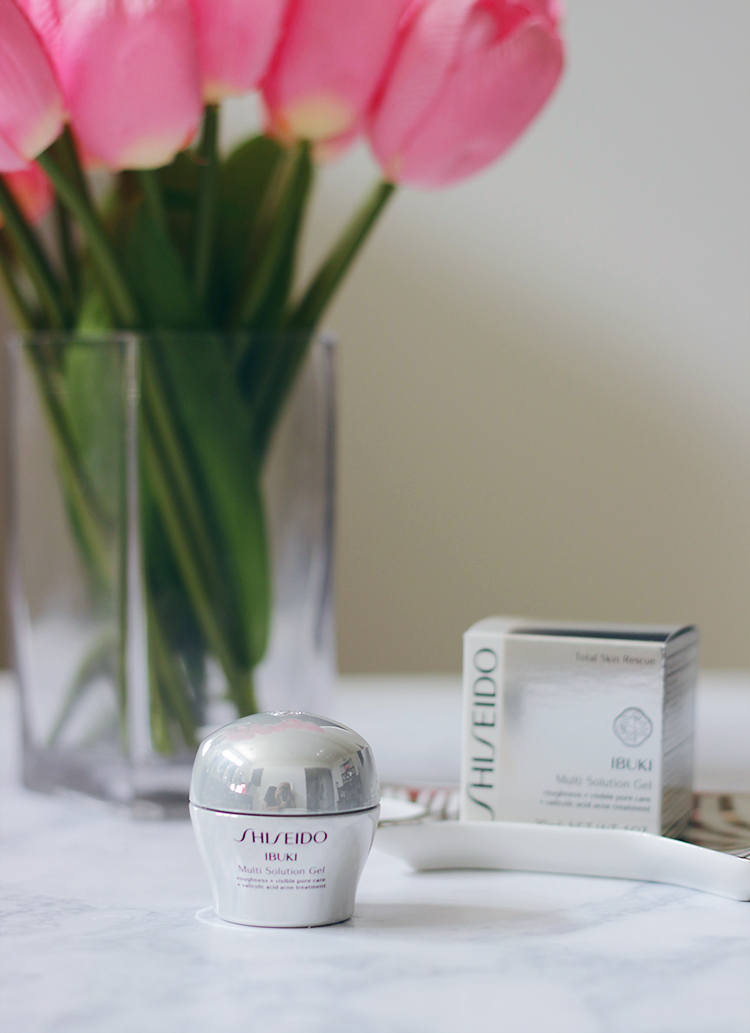 When people say that 'BIG things come in small packages', had to have been talking about the newest addition to the Shiseido Ibuki line. This 1 oz power packed pot of amazingness is seriously almost too good to be true- think goodbye to breakouts and say signora to oversized pores– trust me it is sooooooo good! The new Shiseido Ibuki Multi Solution Treatment Gel is seriously heaven sent in a small little pot. Trust me this is something YOU NEED to add in your skincare arsenal ASAP…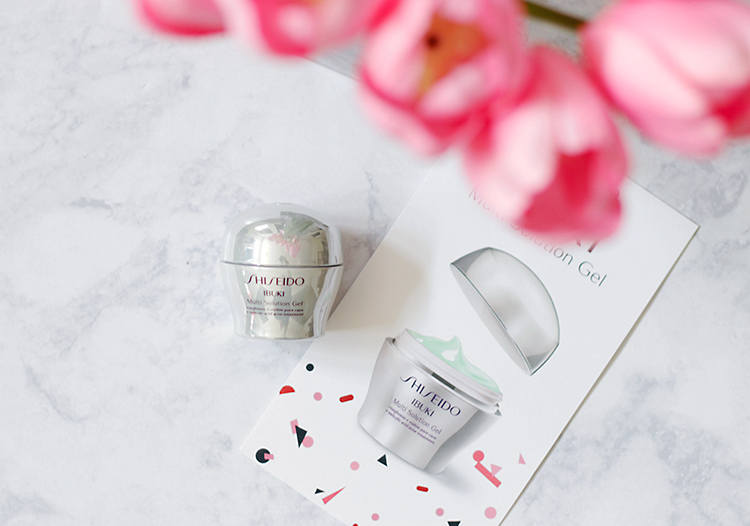 First things first, the texture might be a bit deceiving as it looks like a pot of light green slime, however this little pot is nothing of the above. A bouncy, gel like texture is seriously something so unique and innovative that it seriously is like a cold splash of water on the skin that fights breakouts and reduces pores within seconds. A unique combination of salicylic acid to help fight the breakouts and the phytotarget complex that helps improve moisture levels leaving the skin smooth, soft and overall amazing. I have been OBSESSED with this gel as it has become a solid staple in my routine. Application of this gel is awesome, as a little dab goes such a long way. To apply this unique gel is awesome; as you can use it over makeup in the daytime or as the very last step in your skincare routine. When use in conjunction with a great skincare routine, this stuff clears up breakouts almost overnight- its like magic. I had a few hormonal breakouts, cystic spots arise a few weeks ago, and I grabbed this magic potion, applying before bed and viola- the next morning my skin was calm and clear. Bye, bye breakouts! I don't really have large pores, but the pores I do have since using this gel have seriously disappeared- Obsessed!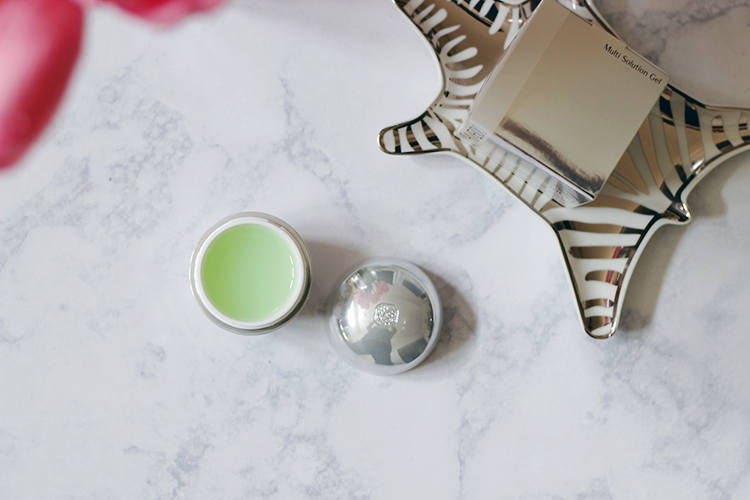 The price of this little magic potion seems a bit pricey at first as it $38 USD for a 1 oz pot, however; such a small amount goes such a long way that this little pot of goodness will last you quite some time. I already have my eye on a few other items from the Shiseido Ibuki line- the Eye Correcting Cream and Gentle Cleanser are screaming my name loud and clear. If there was ever a new product you wanted to add to your routine, the Multi Solution Gel is it. Time to say help to beautiful, bright skin and goodbye to pores, breakouts, and dull skin.
*PR SAMPLE
[otw_shortcode_divider margin_top_bottom="30″ text="SHOPTHE POST" text_position="otw-text-center"][/otw_shortcode_divider]

[ReviewDisclaimer]