Let's keep it real- breakouts are NO fun! Time to say goodbye to pesky breakouts and hello to glowing skin.  This EASY 3 Step Acne Nighttime Routine is something I always have in my arsenal, here is why…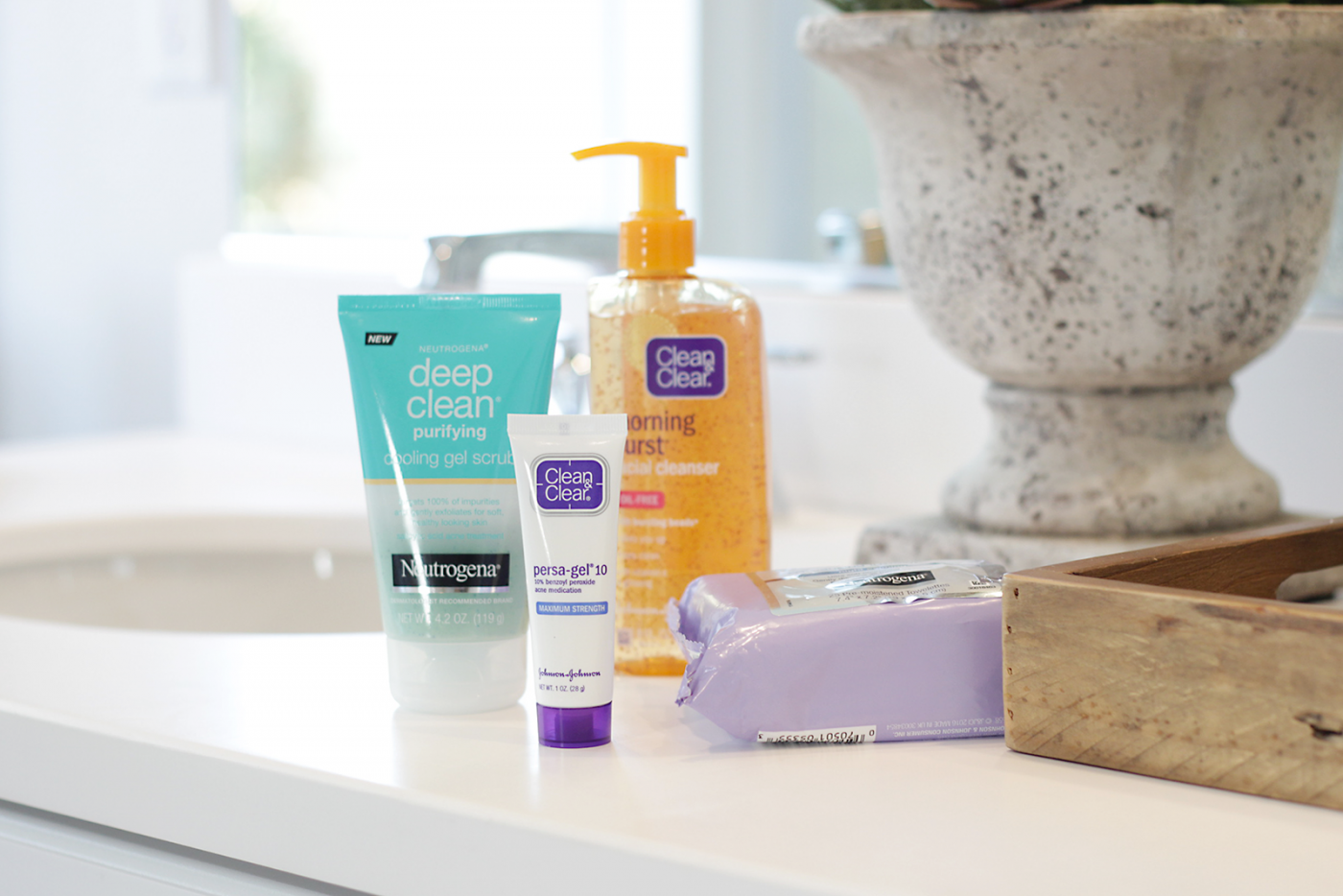 Today's post is brought to you in partnership with Johnson & Johnson and Rite Aid.   As always all thoughts and opinions are my own. Thank you all for supporting the brands that I love! #RiteAideBeauty #RAWellnessBeauty
As most of you know I am a long time sufferer of acne. So much, in fact, that going from perfectly clear skin in my 20's and early 30's to hitting 32 and breaking out like crazy (almost daily) has thrown down a spiral when it comes to finding the best of the best products to help keep pesky breakouts under control.  Thankfully after tons of trial and error, I found a few drugstore faves that have been making a HUGE difference in fighting pesky breakouts with this EASY 3 step acne nighttime routine.
// THE PERFECT 3-STEP ACNE NIGHTTIME ROUTINE //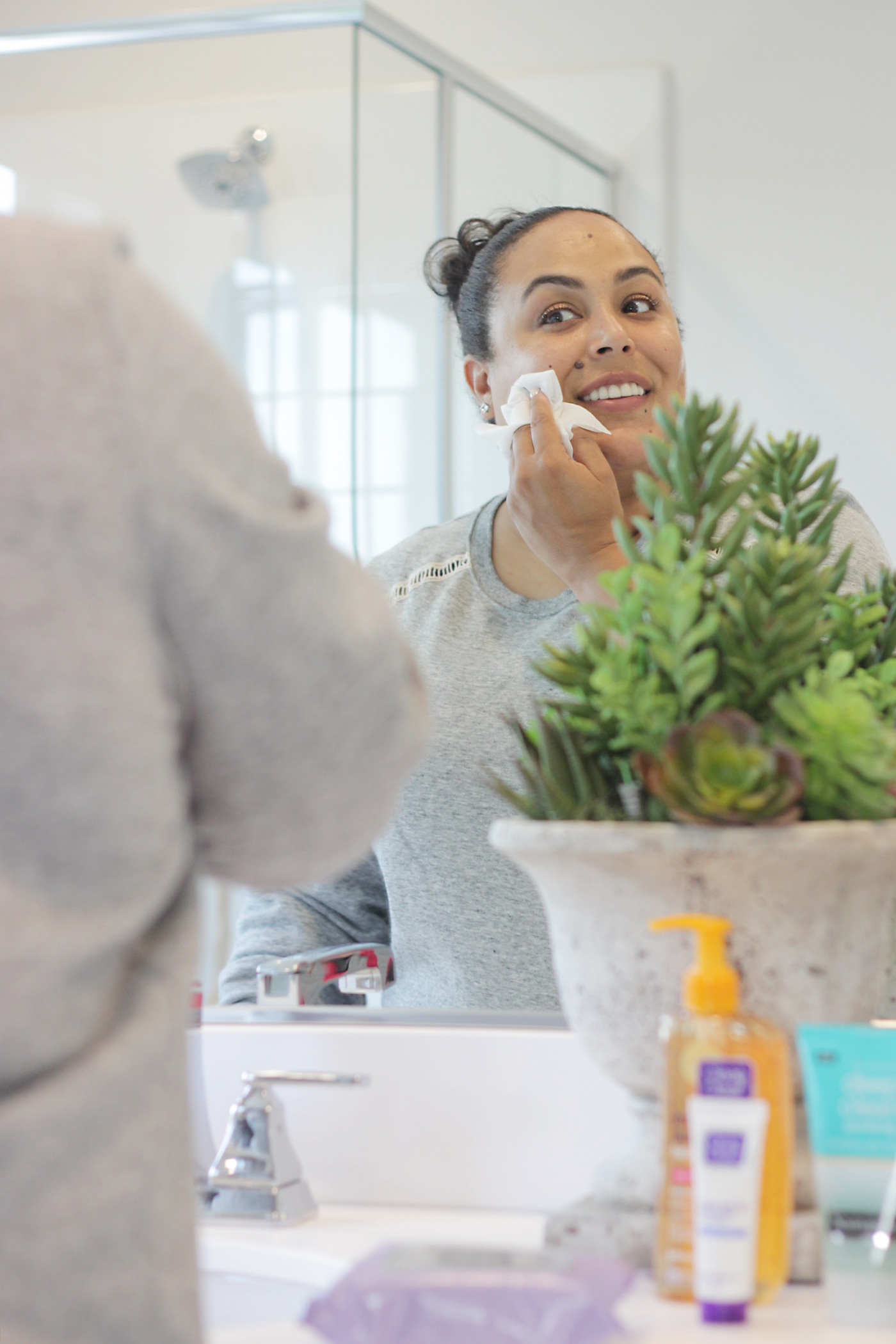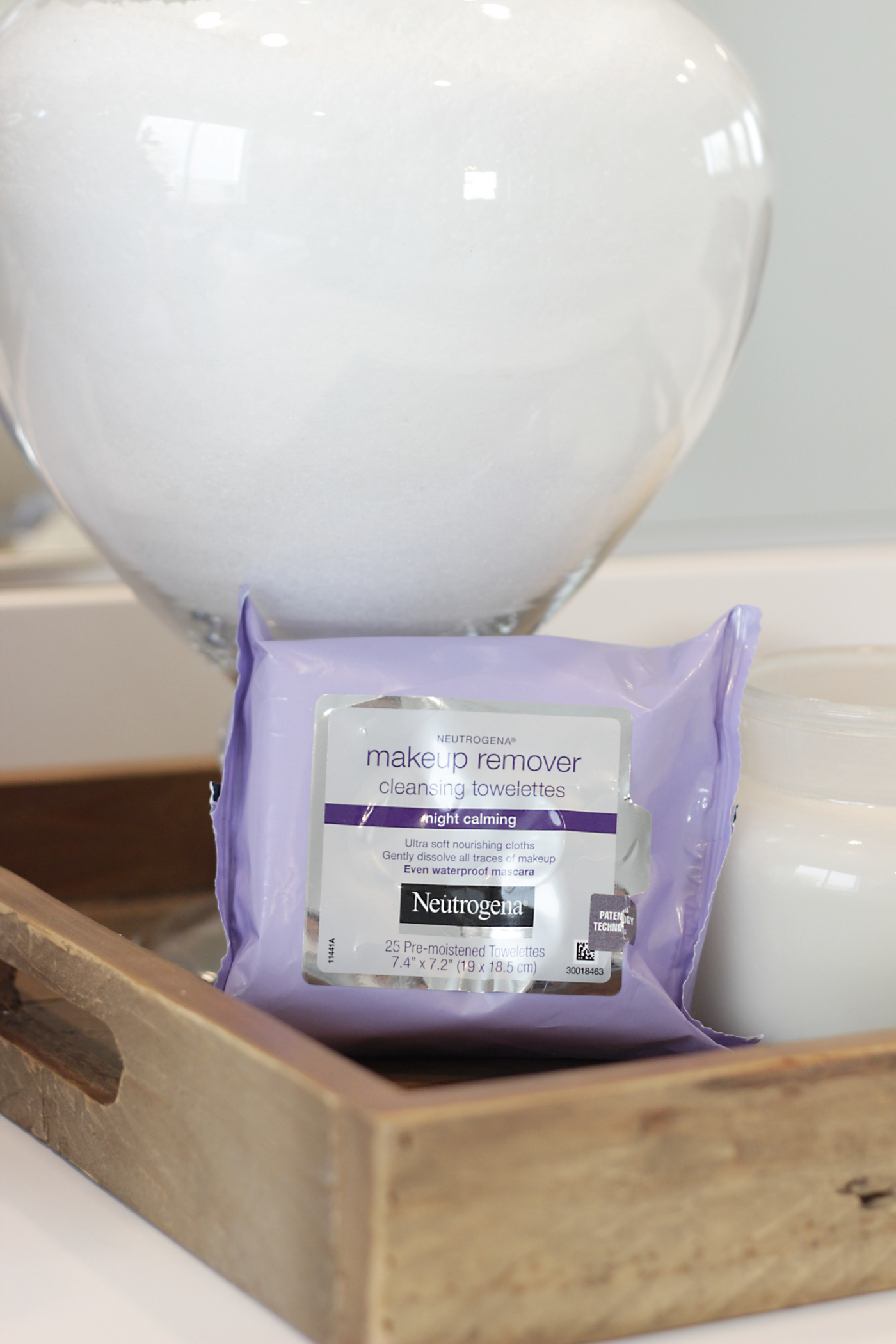 // REMOVE ALL MAKEUP: ALWAYS //
If there is one thing I used to be extremely horrible about was going to bed with makeup/dirt/the day on my face still.  I mean in my 20's I could go out with the girls and head to bed with little sleep and a full face of makeup on and not break out once. Fast forward to the day that all changed at the ripe age of 32 and since then I have made sure to go to bed makeup free.  Every night I reach for my trusty NEUTROGENA® Cleansing Makeup Remover Cleansing Towelettes Night Calming Wipes. Seriously you guys, if you aren't using these you are missing out BIG TIME. Not only are they perfect to help remove all the makeup, dirt, grime and environment from your skin (they even remove waterproof mascara) but they smell seriously amazing. The unique calming fragrance is seriously the most soothing scent ever and helps you unwind and prepare for a restful night. I am OBSESSED!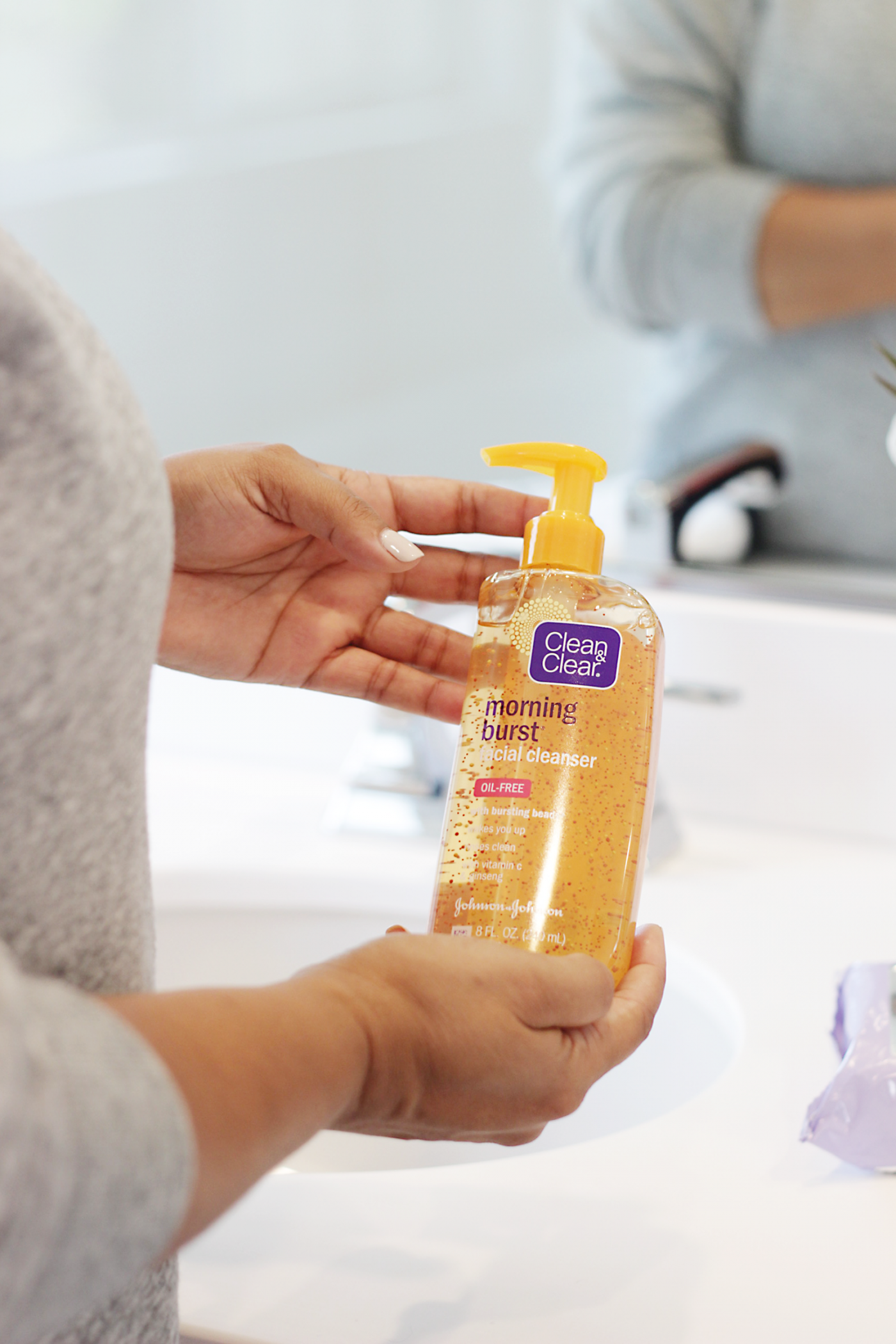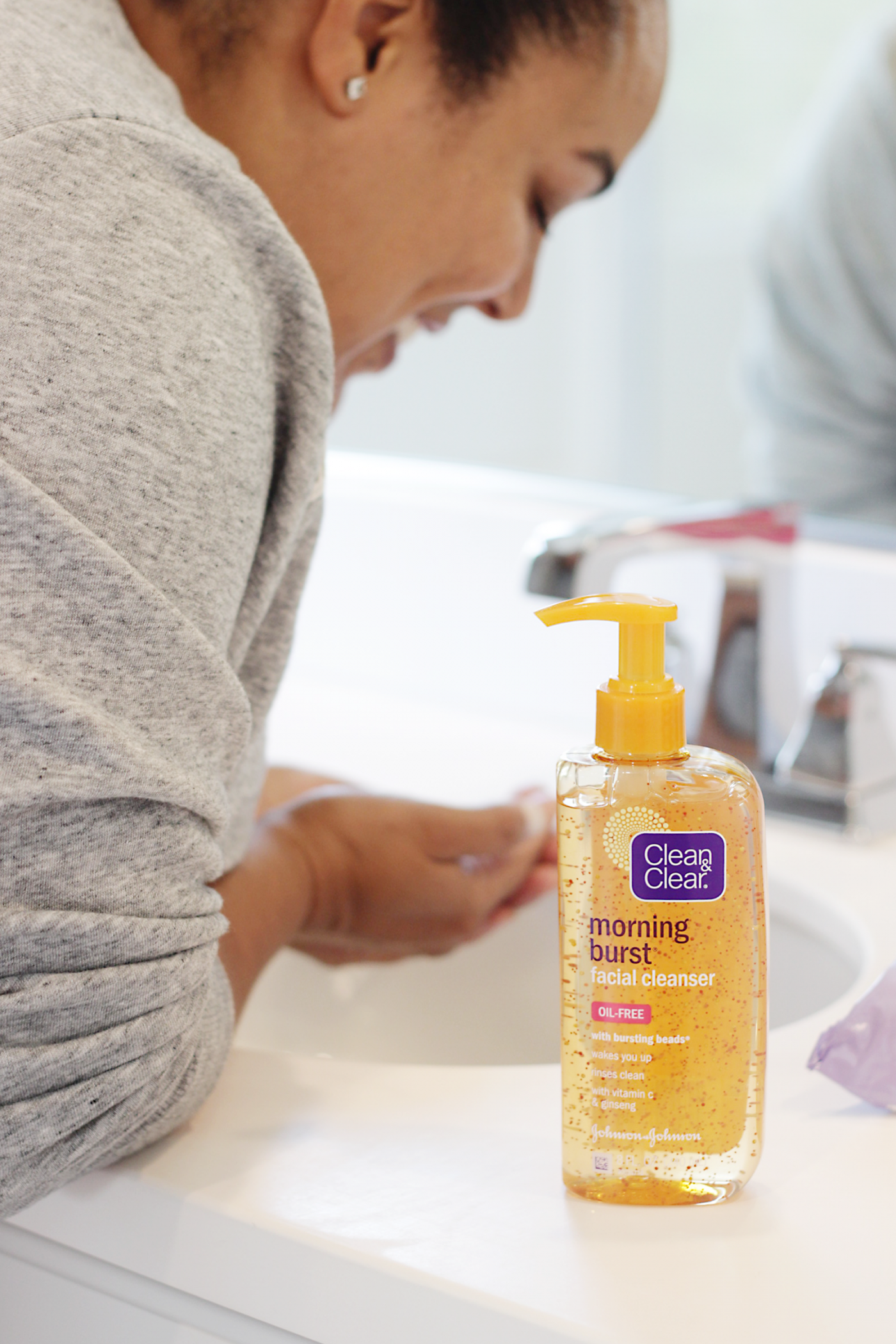 // ALWAYS WASH YOUR FACE //
I feel like this step in a 3 step acne nighttime routine is almost a no-brainer but again how many of us have gone to bed without washing our faces? Raise those hands ladies- we have all done it. I love reaching for the CLEAN & CLEAR® Cleansers Morning Burst® Facial Cleanser. Not only is it a legit go-to cleanser that all skin types can use, it smells amazing. You see the CLEAN & CLEAR® Cleansers Morning Burst® Facial Cleanser is designed to be used both day and night. The fresh citrus scent thanks to the Vitamin C and Ginseng help wake you up in the morning while the soft bursting beads burst on the skin with energy and vitamins. You are left with the cleanest feeling skin that is energized and ready to tackle the day. While at night something about the amazing fresh scent just helps me go to bed with a smile on my face- my mom always said citrus makes you happy– so why not go to bed with clean skin and a happy smile! Is it a win-win right?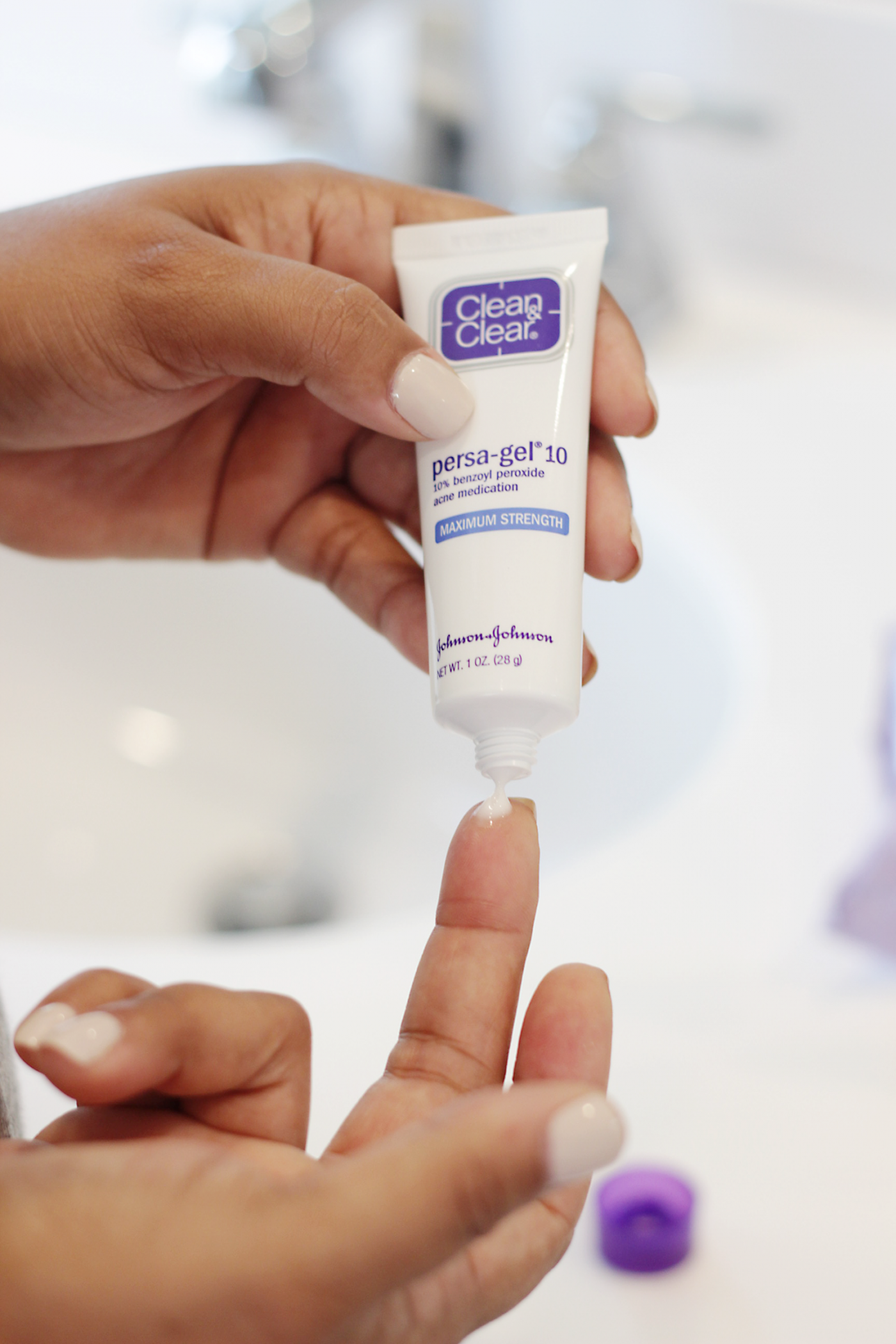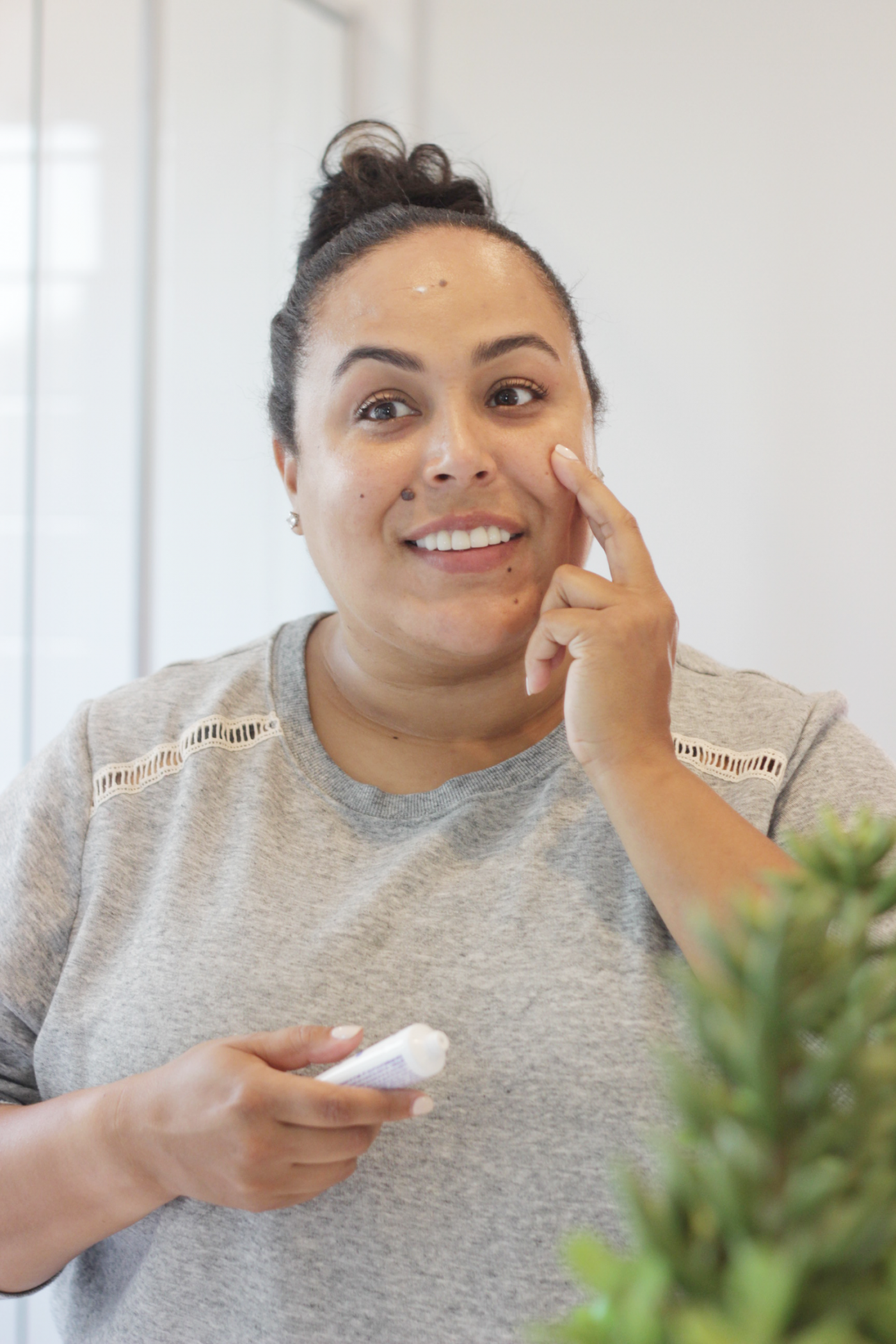 // SPOT TREAT 101 //
Let's be REALLY honest- breakouts suck, and when you get them the one thing you want the most is for them to be gone ASAP, right? In my mind, one of the most important steps in a 3 step acne nighttime routine is to spot treat. The one product I ALWAYS turn to is the CLEAN & CLEAR® Acne Treatments PERSA-GEL® 10 Maximum Strength, not only does it literally work wonders but the unique formula goes on white- blends into the skin perfectly (without leaving any white residue on the skin) and once applied to the skin it goes to work immediately getting down deep into the pores to tackle breakouts where they start. The one thing I love the most is that it is maximum strength Benzoyl Peroxide that is the same formula that is prescribed by doctors for almost 2-3 times more, but this one you can find right in the luxury of your local Rite Aid.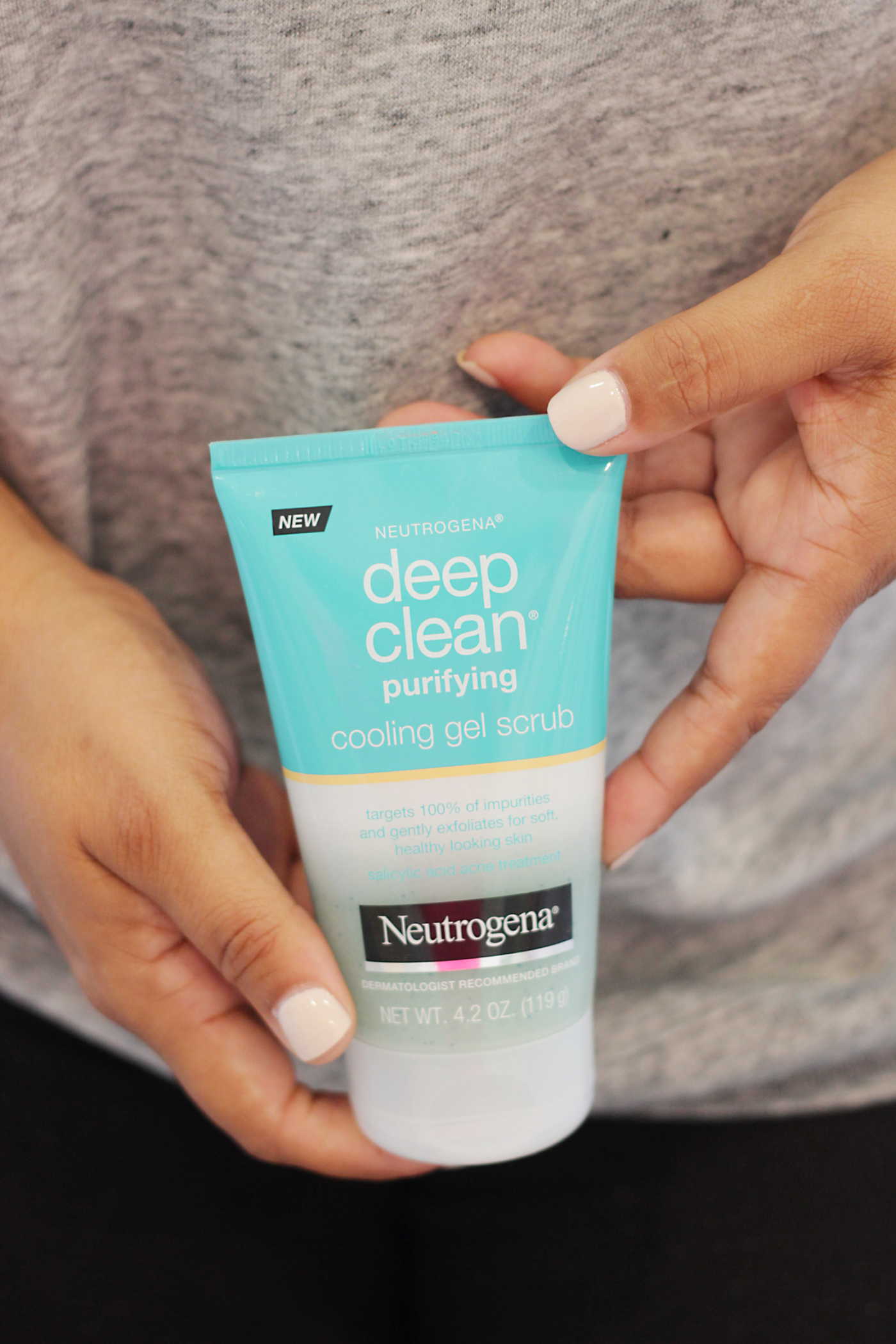 // WEEKLY ADD ON: EXFOLIATE, EXFOLIATE, EXFOLIATE //
Over time one thing I have learned is that your skin NEEDS to be exfoliated to help with cellular turnover and of course slouch off all the dead, dull skin that can clog pores and contribute to breakouts.  So I have been reaching for the NEUTROGENA® Deep Clean Purifying Cooling Gel Scrub, to help keep my skin exfoliated and polished. While the NEUTROGENA® Deep Clean Purifying Cooling Gel Scrub is gentle enough to use daily, I personally only use this 2-3 times a week because I also use a cleansing brush in the morning to wash my face and I don't want to over exfoliate my skin.  The thing that I love most about this cooling gel scrub is that is literally is designed to target 100% of the skin impurities, this scrub/cleanser helps draw out trapped dirt, oil, and makeup without stripping the skin. It features BARRIERCARE® cleansing technology to purify the skin but to help also preserve the skin's natural moisture for softer, healthier looking skin.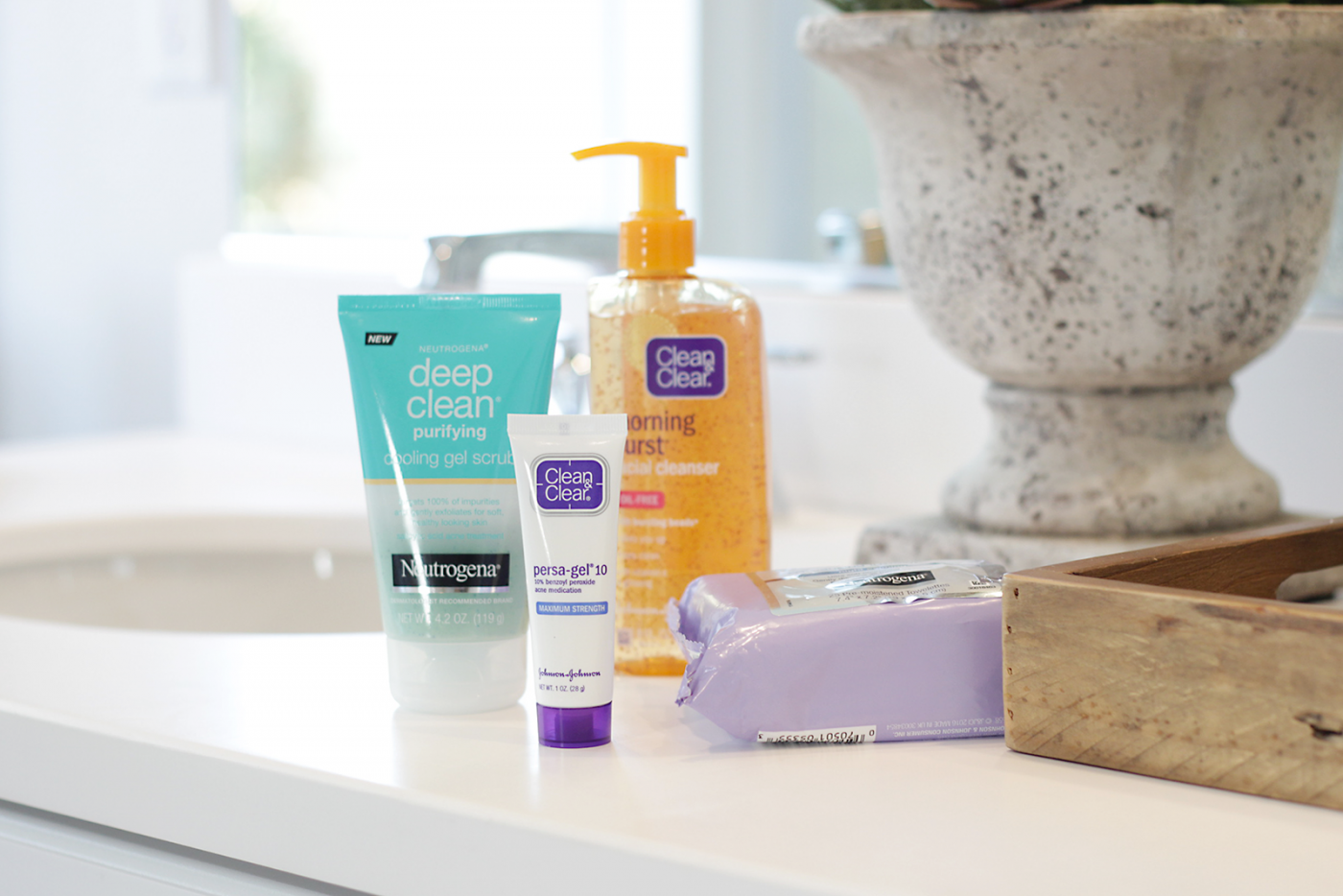 So there you have it a simple and EASY 3 step acne nighttime routine that is perfect for anyone who suffers from breakouts because let's be honest- acne has no age restrictions.  Luckily Rite Aid is the one stop shop for all things acne fighting related on the go. What better way to tackle heading back to school, preparing for your dream job interview, or just starting a new month with a fresh outlook than tackling one breakout at a time?  Bye, bye breakouts…
How do you fight breakouts? Let me know in the comments below…
PIN NOW, SAVE FOR LATER: