When it comes to skincare, looking young is something we all strive for. But at what cost? If you are looking for an affordable anti-aging routine I have you covered! Keep reading to see how…. 
Today's post is sponsored by DERMAE. As always all thoughts and opinions are my own.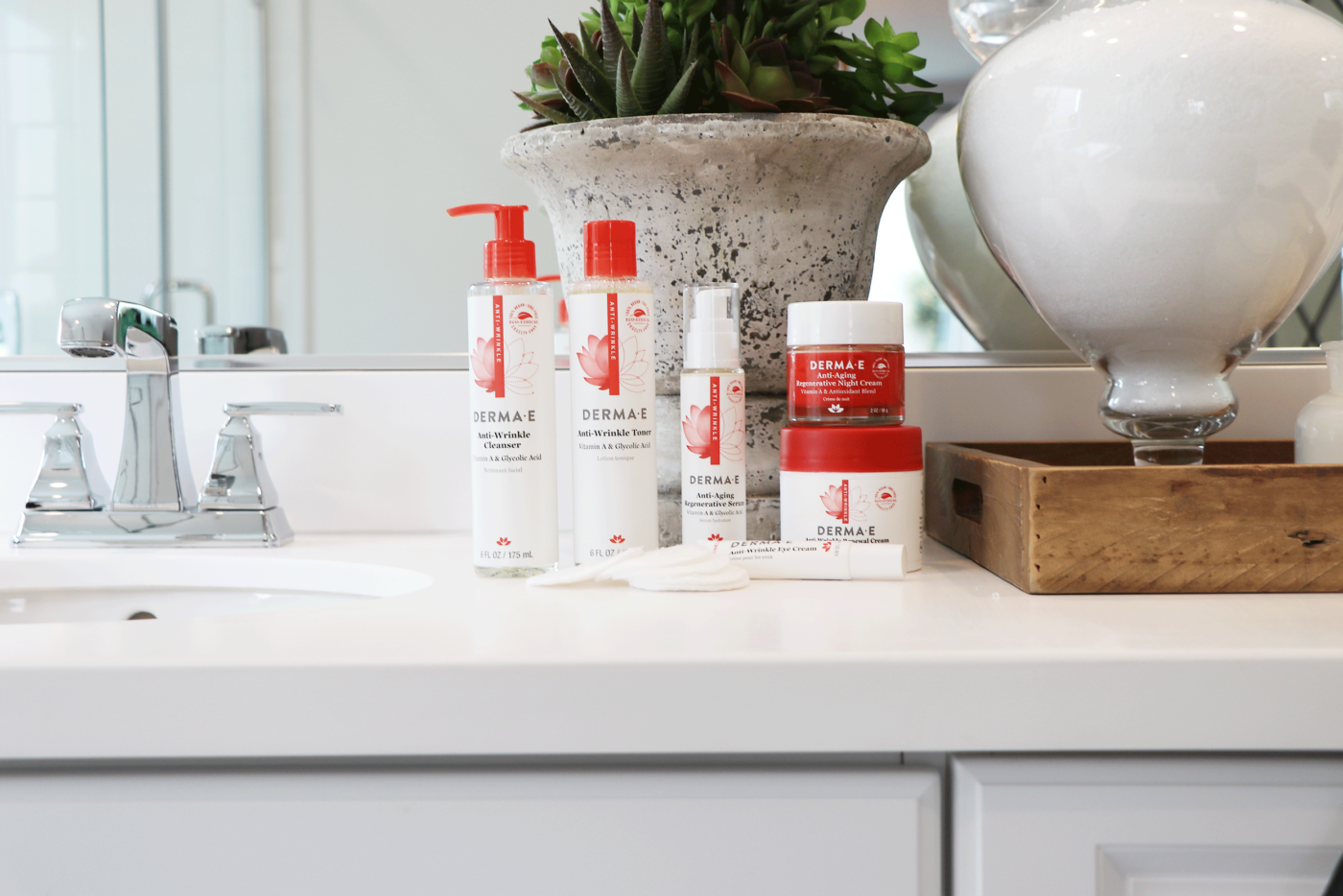 Lately, the number one question I have been asked on Instagram is- do you know of an affordable anti-aging skincare routine? You guys know that when it comes to skincare not only is it my passion but it is a HUGE obsession. Between concocting my own skincare cocktails and mixing and matching product lines to find my own fountain of youth- I am what many call ADDICTED! I mean sometimes I even dream about skincare- weird right? However, recently one of my all time favorite brands DERMAE recently reached out to try their newly reformulated Anti-Wrinkle Collection, I literally jumped and squealed with excitement. You see- DERMAE is not only a brand that I love and trust but they are also a brand that seeks ways to ethically source ingredients that are not only great for your skin but great for the environment- they create amazing eco-ethical, Vegan and GMO-free skin care; and let me tell you- the reformulated Anti-Wrinkle Collection is purely brilliant and sooooooo good.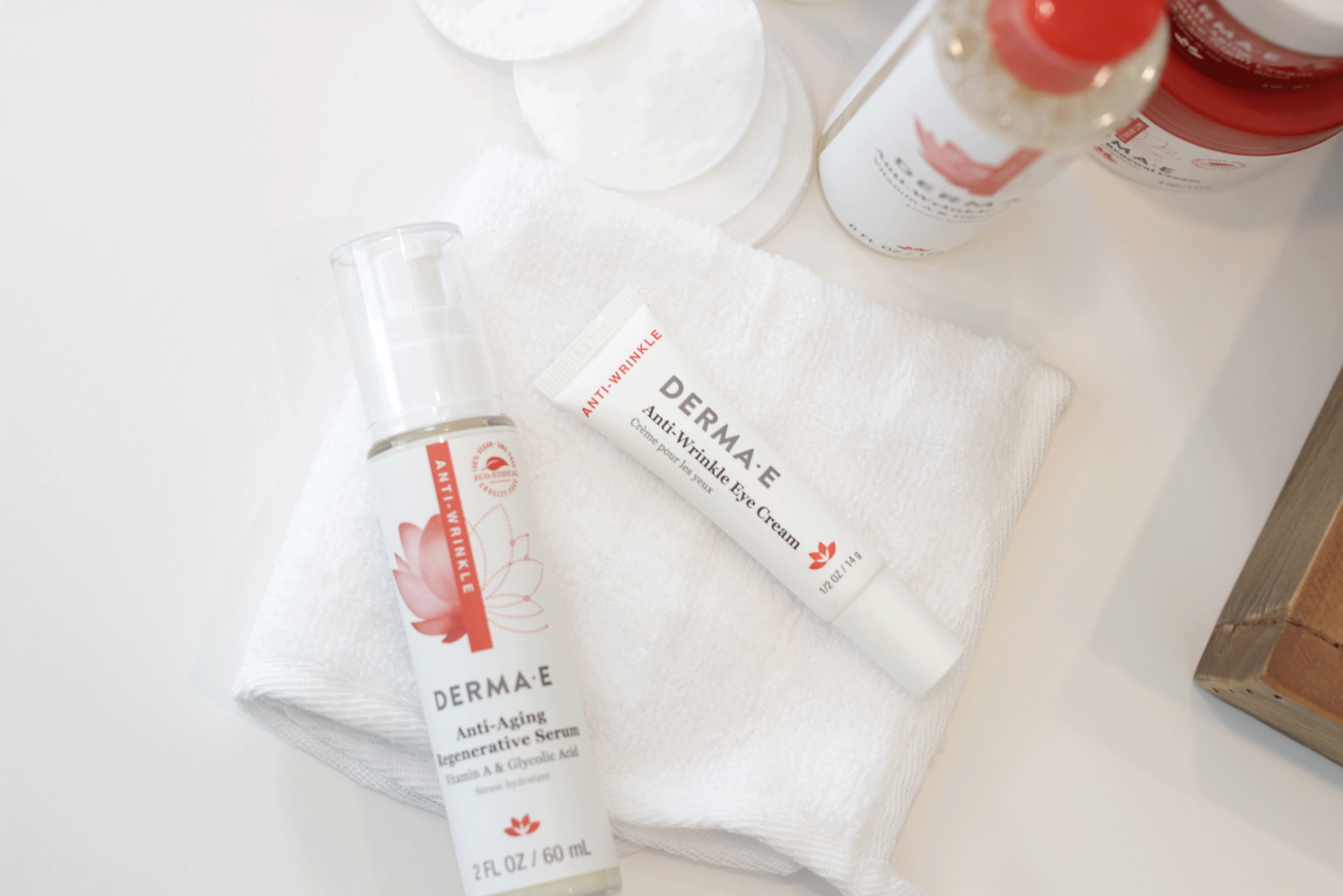 // WHY THE DERMAE ANTI-WRINKLE COLLECTION? //
The DERMAE Anti-Wrinkle Collection is a curated collection that helps to visibly refine the skin's texture all while helping diminish the appearance of fine lines, wrinkles, pores and skin irregularities to reveal glowing, younger looking skin. Now the DERMAE Anti-Wrinkle Collection was already good before, BUT it just got better. They added the anti-aging powerhouse duo- Bakuchoil and Retinol ( and you guys know how I feel about retinol and how amazing it is for the skin.)  to help enhance the effectiveness of the anti-wrinkle formula.  Curious why both?  So while both bakuchiol and retinol are great separately they are even better together. Bakuchiol has been proven to reduce fine lines and wrinkles, pigmentation issues, the skin's elasticity, firmness and photo-damage. While retinol helps increase the cellular renewal by stimulating collagen production and reducing the appearance of wrinkles. Pair both retinol and bakuchiol with glycolic acid  and you get the untiliate wrinkle fighting power. The collection is curated of 9 amazing wrinkle fighting products. They are: 
I am going to share 6 of the amazing Anti-Wrinkle products with you from the line and the order of which I have been using them to help achieve my ever-lasting youth with the perfect affordable anti-aging routine. Because let's be honest- we all want to look forever young, right?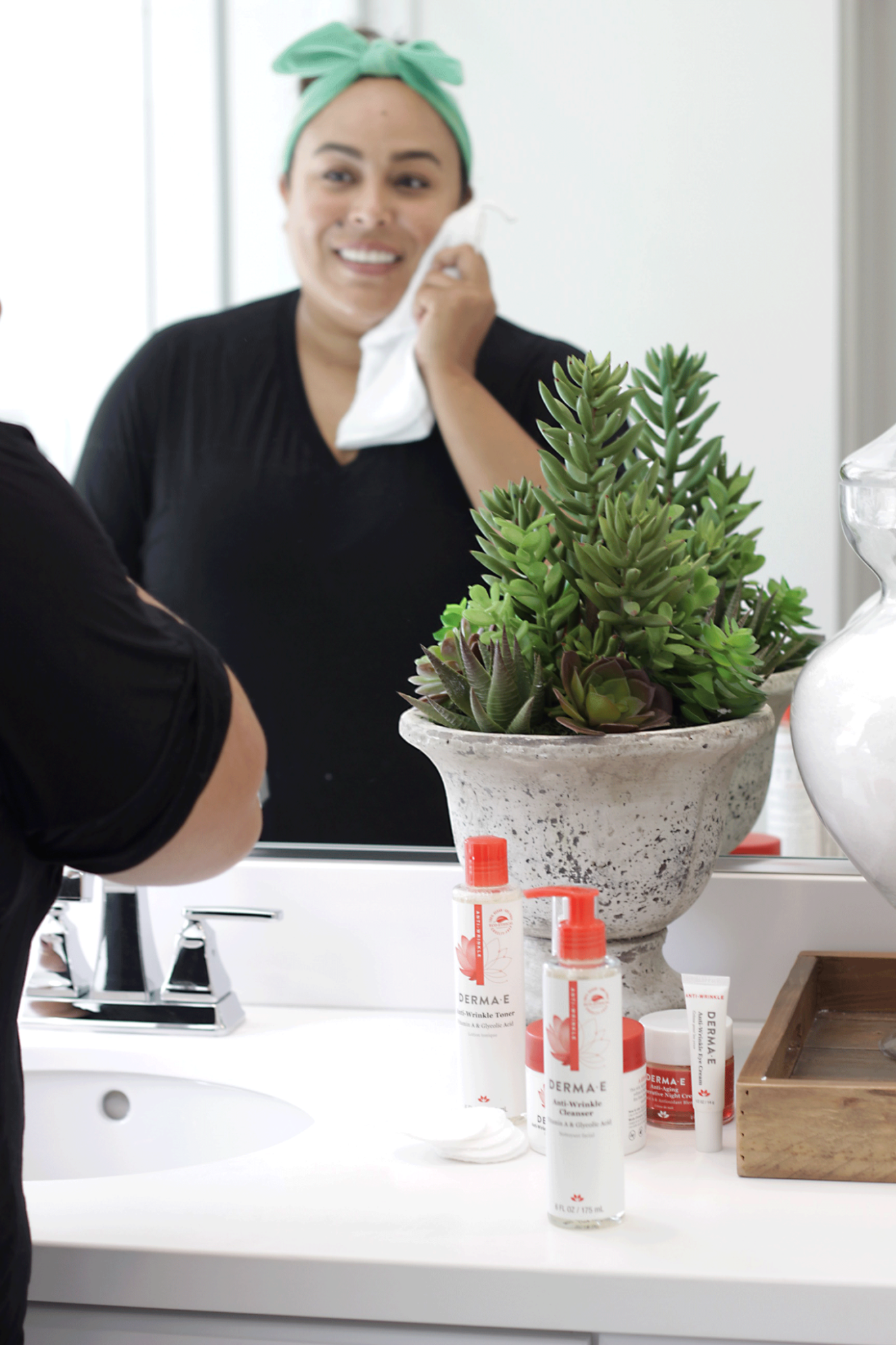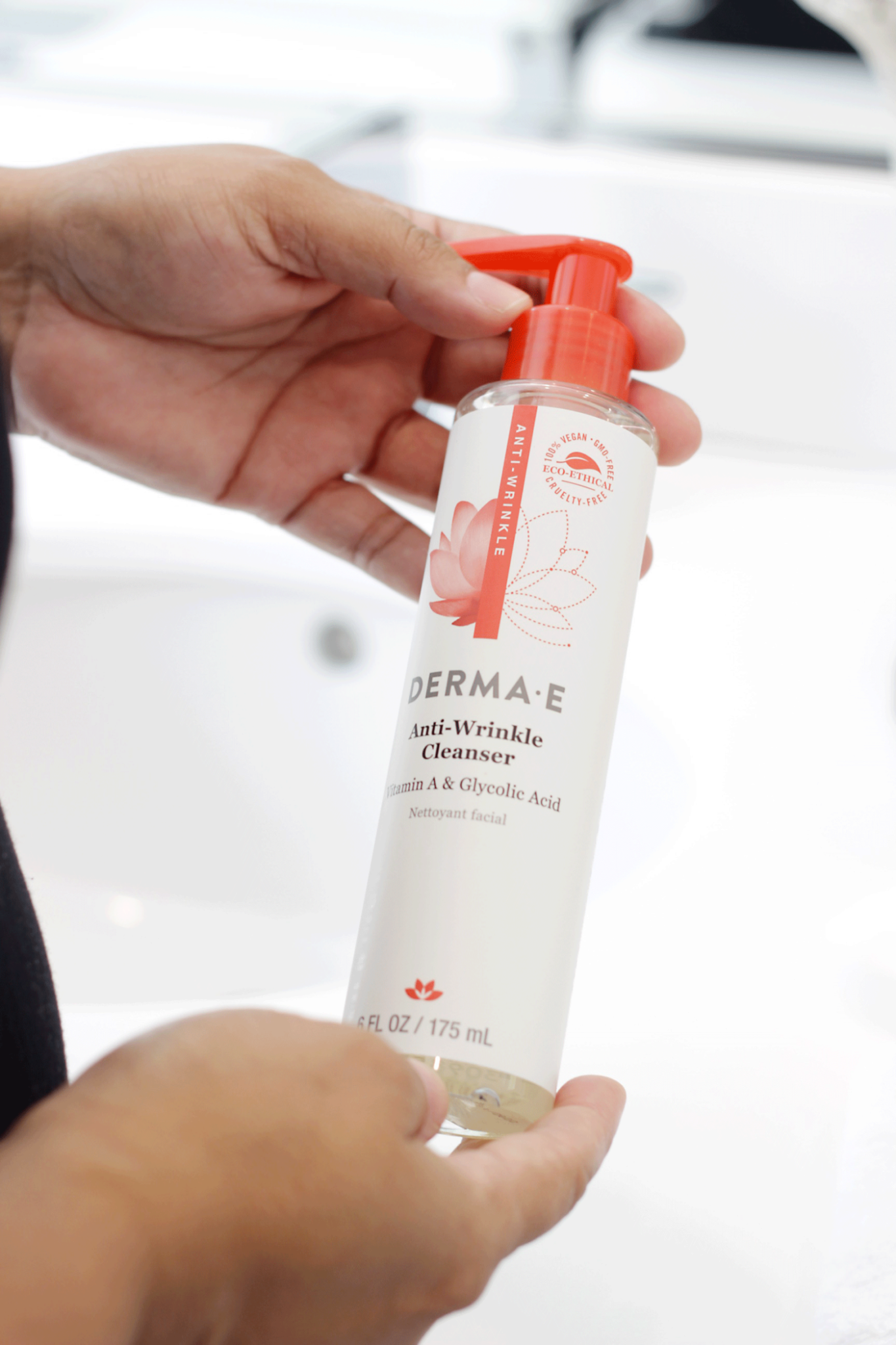 My current cleanser of choice! You guys this cleanser is so dreamy. Not only does it contain my favorite acid – Glycolic Acid to help slouch off dirt, grim, oil and makeup but it also helps the skin feel hydrated and clean without the weird tight feeling. I like to take one full pump of the cleanser into my wet hands, and allow them to suds up a bit before applying to semi-dry skin. I massage into my skin for 60 seconds to help really break down anything from the day or the oils from night. I have found that this cleanser really has helped give me a brighter, tighter and more even complexion.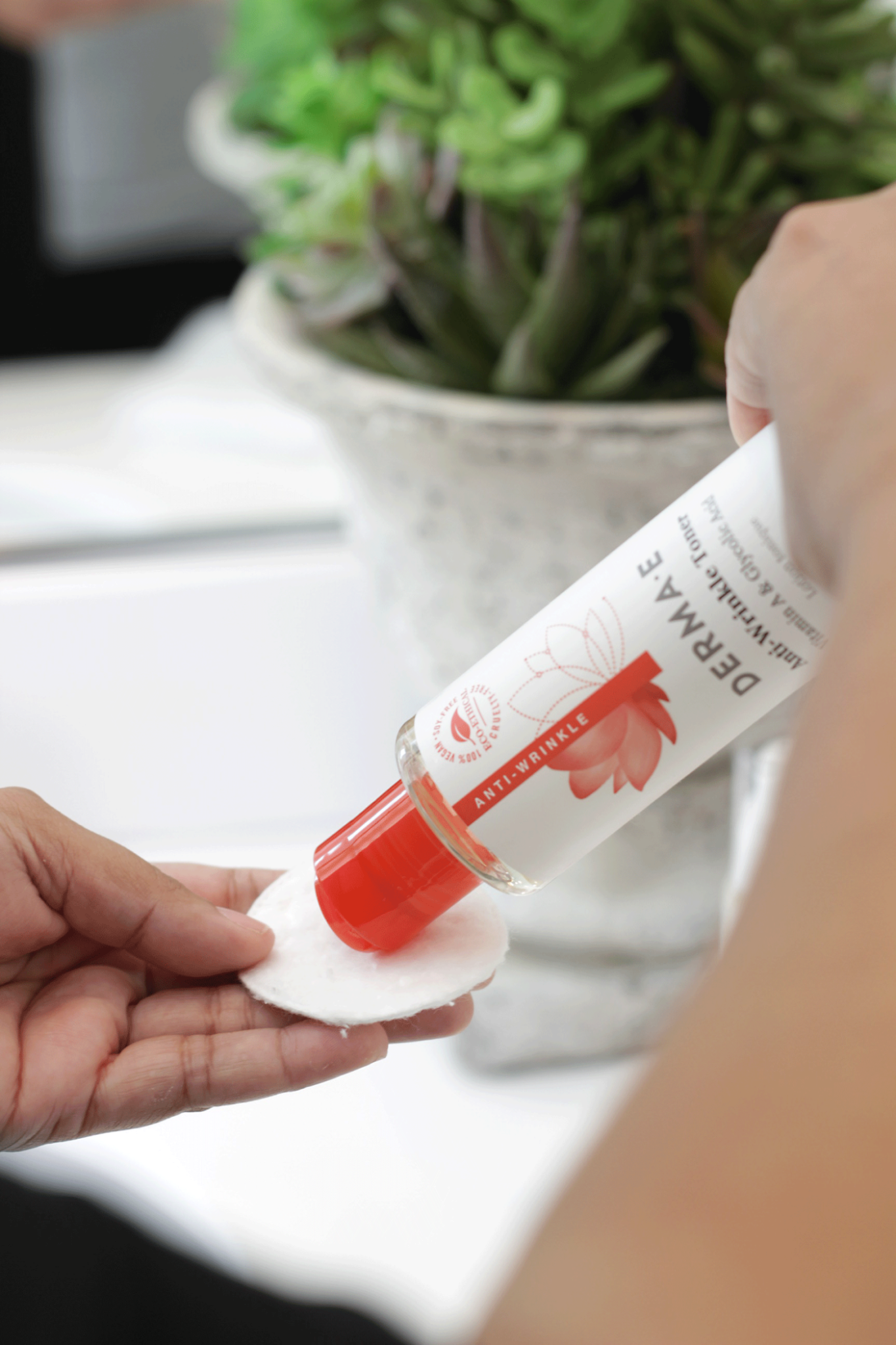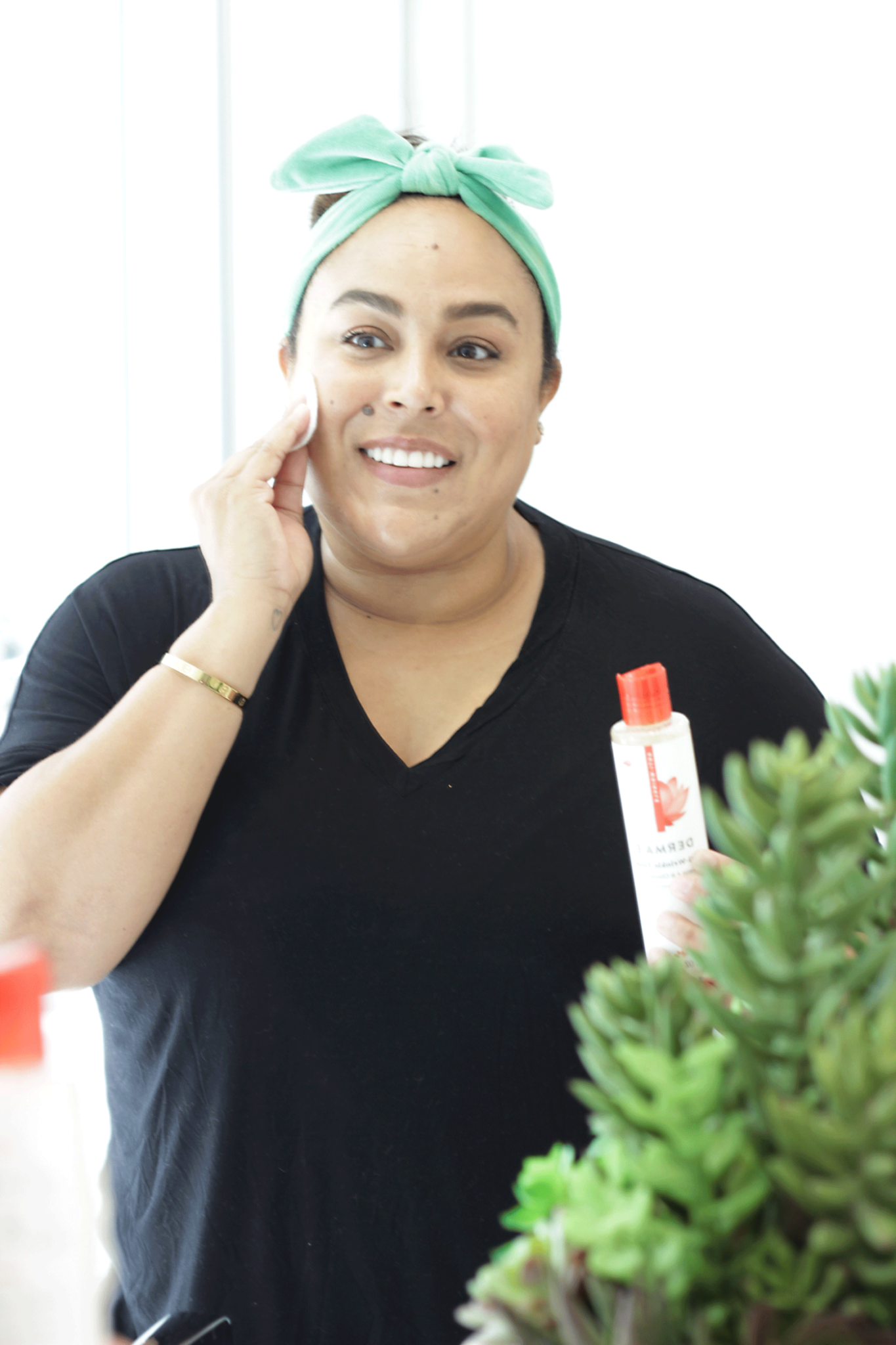 So toner is one of those things that I have always been a bit WHATEVER abou, until now… this alcohol-free, pH balanced, non-drying toner is seriously phenomenal. While it helps rebalance the skin it also helps reduce the appearance of pores thanks to the skin-renewing Vitamin A all while the Glycolic Acid and Papaya Fruit Extract helps to revitalize the skin while gently exfoliating the skin to even the skin tone.  I have noticed that using this has REALLY helped not only lighten my acne scars but it also has helped reduce the amount of breakouts that I have been getting as well – I call that a win-win, don't you?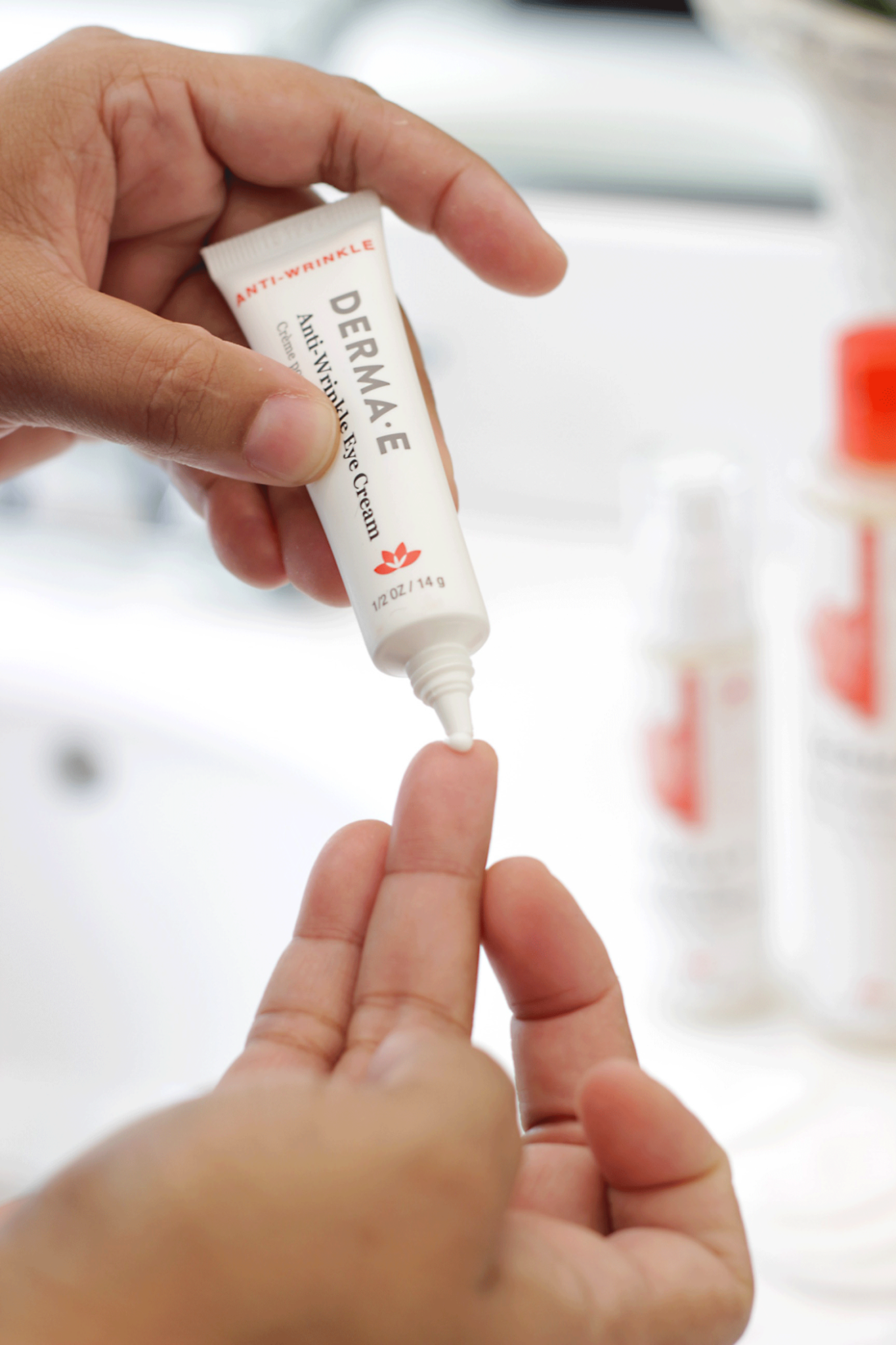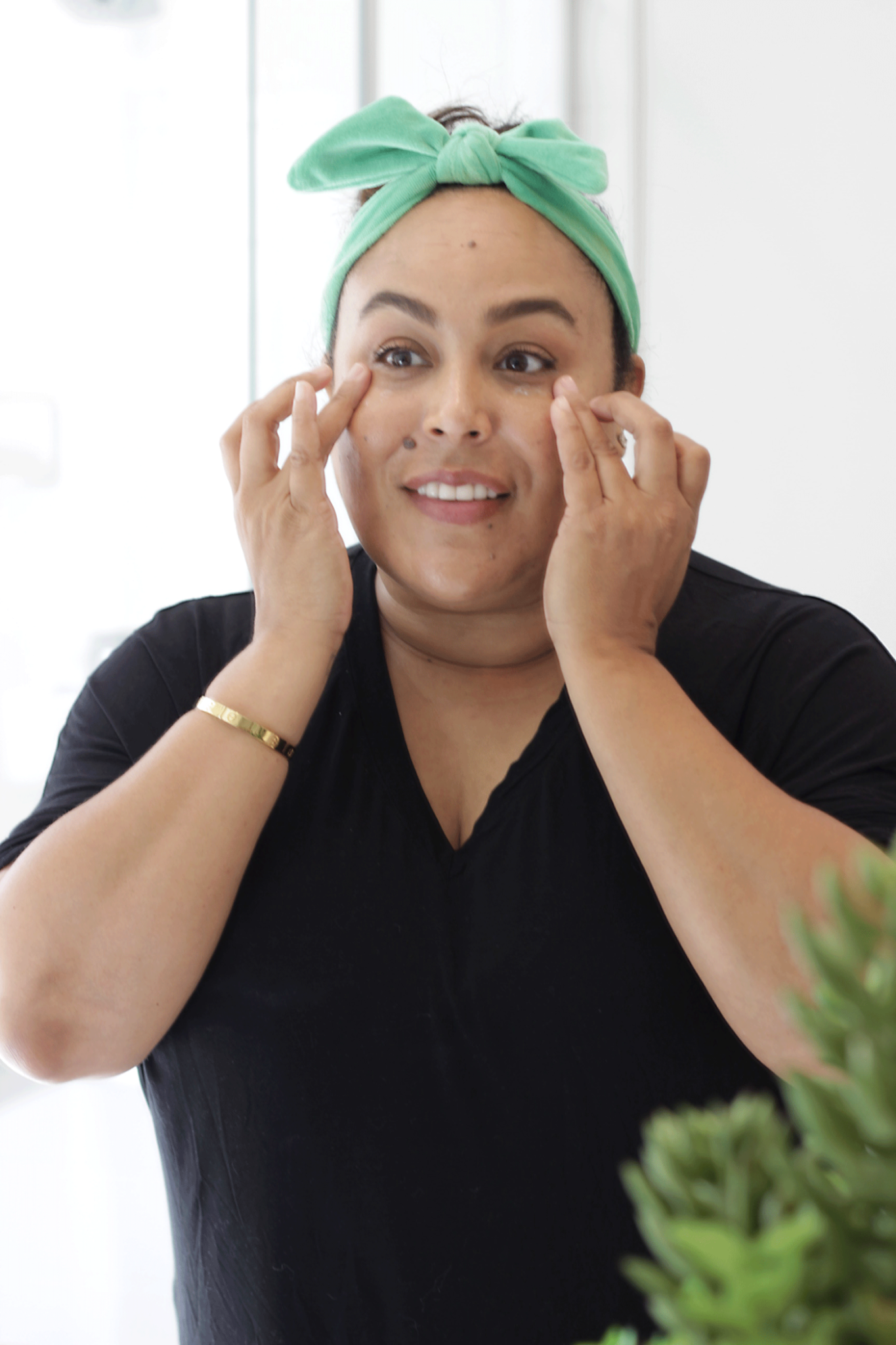 So when it comes to eye creams, I have tried a TON of them- and this one is one I continue to come back to. Not only does this eye cream help prevent fine lines and crow's feet- I also think it has really helped any milia I have all while giving the eye area much needed hydration thanks to the avocado, sesame and sunflower oils. Seriously this eye cream is creamy without being greasy and makes a get prep/primer before applying under eye concealer. It's SO good!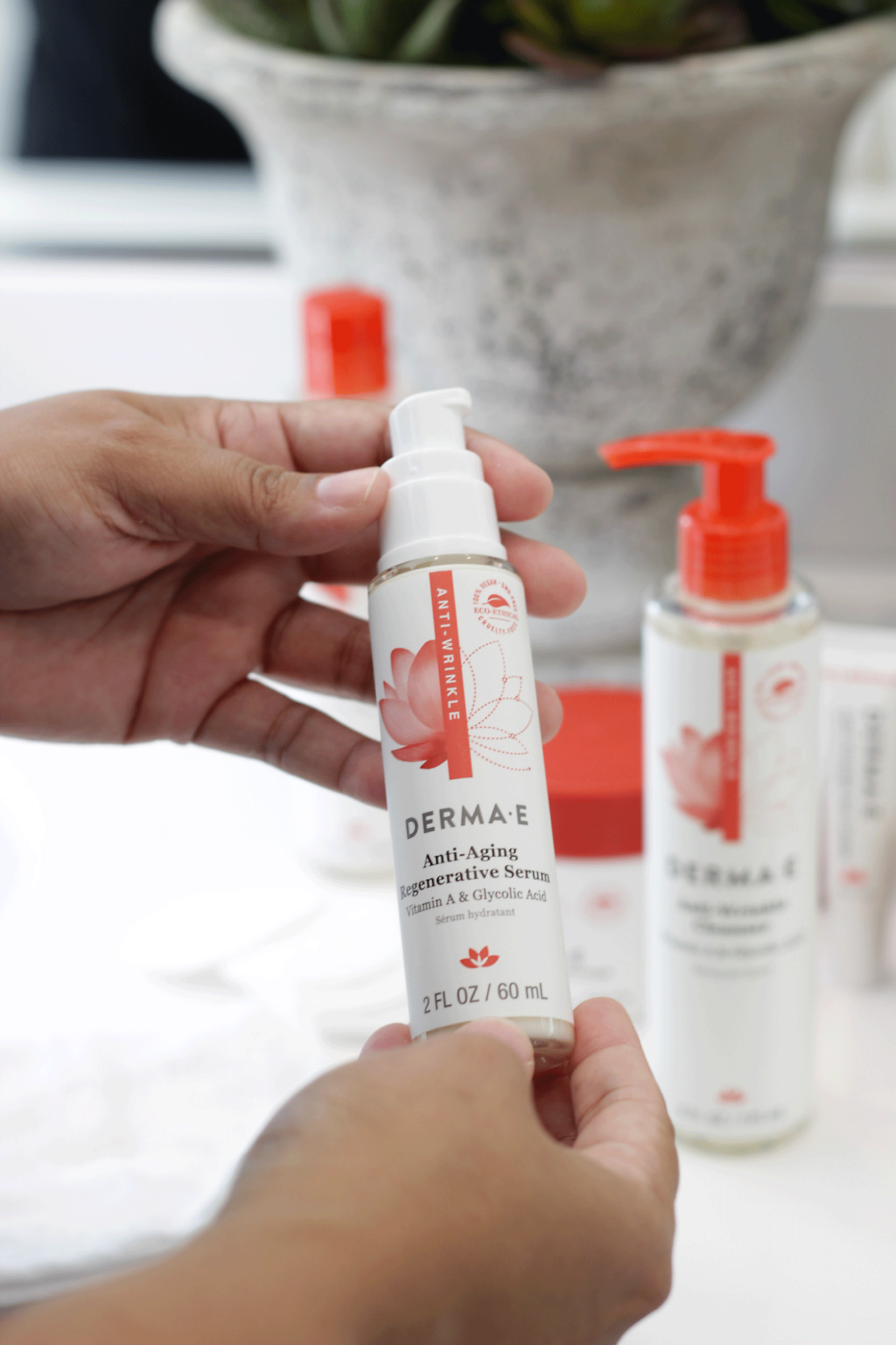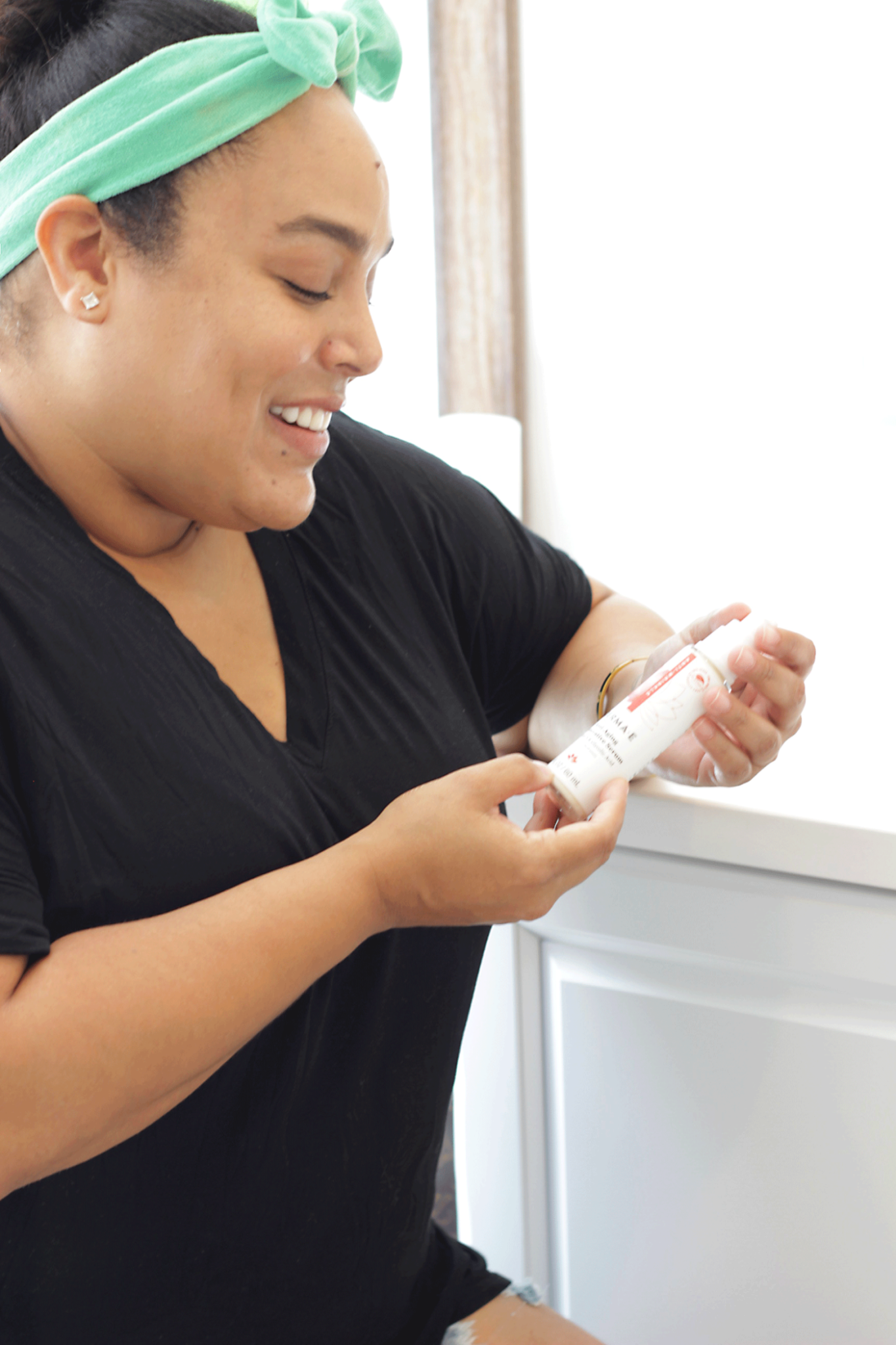 Looking for a dreamy serum? This is it! This serum is amazing as it is fortified with glycolic acid to help exfoliate the skin all while the formulated antioxidant blend of Vitamin A+E help to replenish and nourish the skin. I feel like this serum has made a HUGE difference in my skin care regimen. It's never sticky and literally it leaves the skin soft and supple- I am hooked on this serum.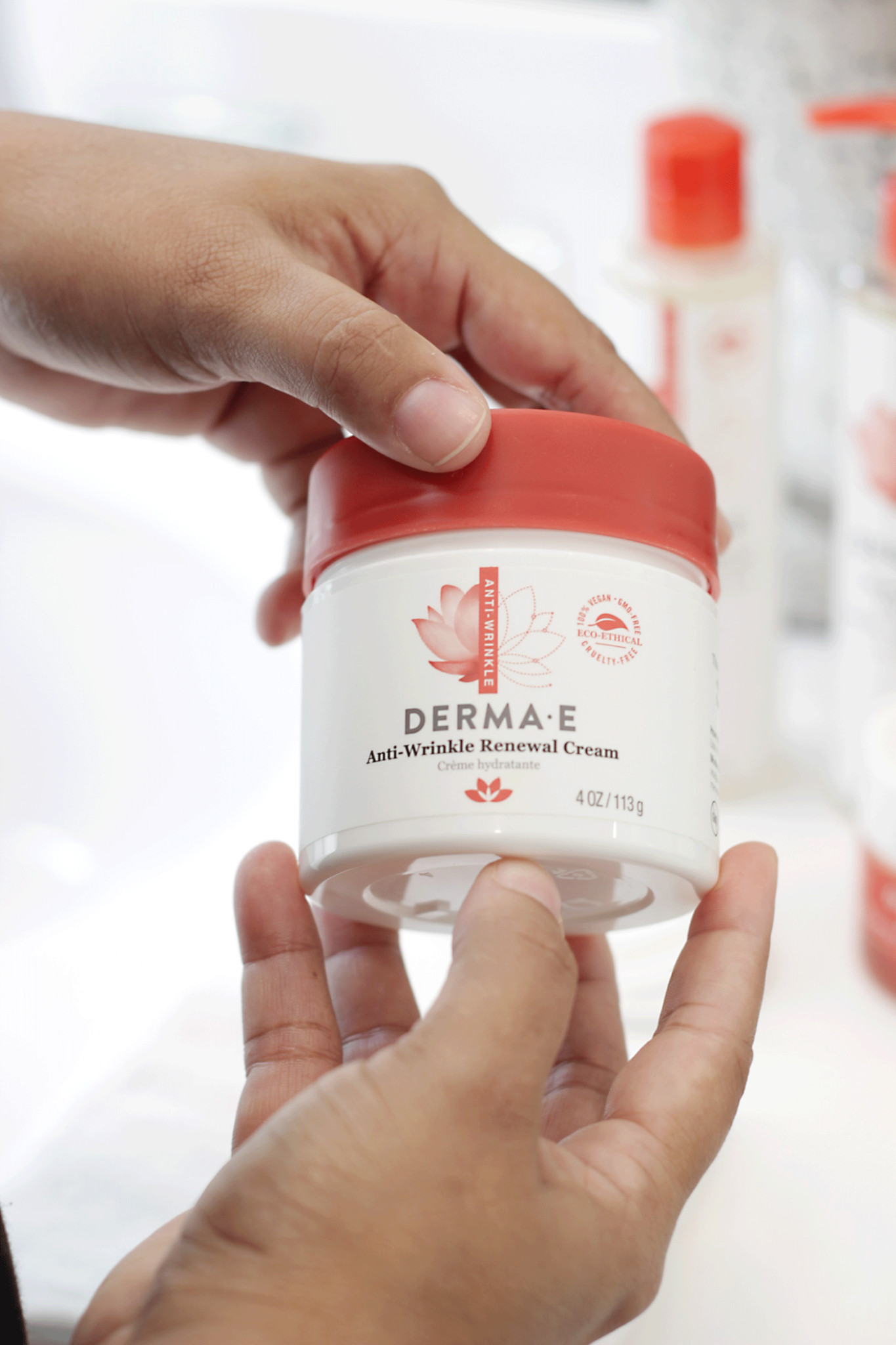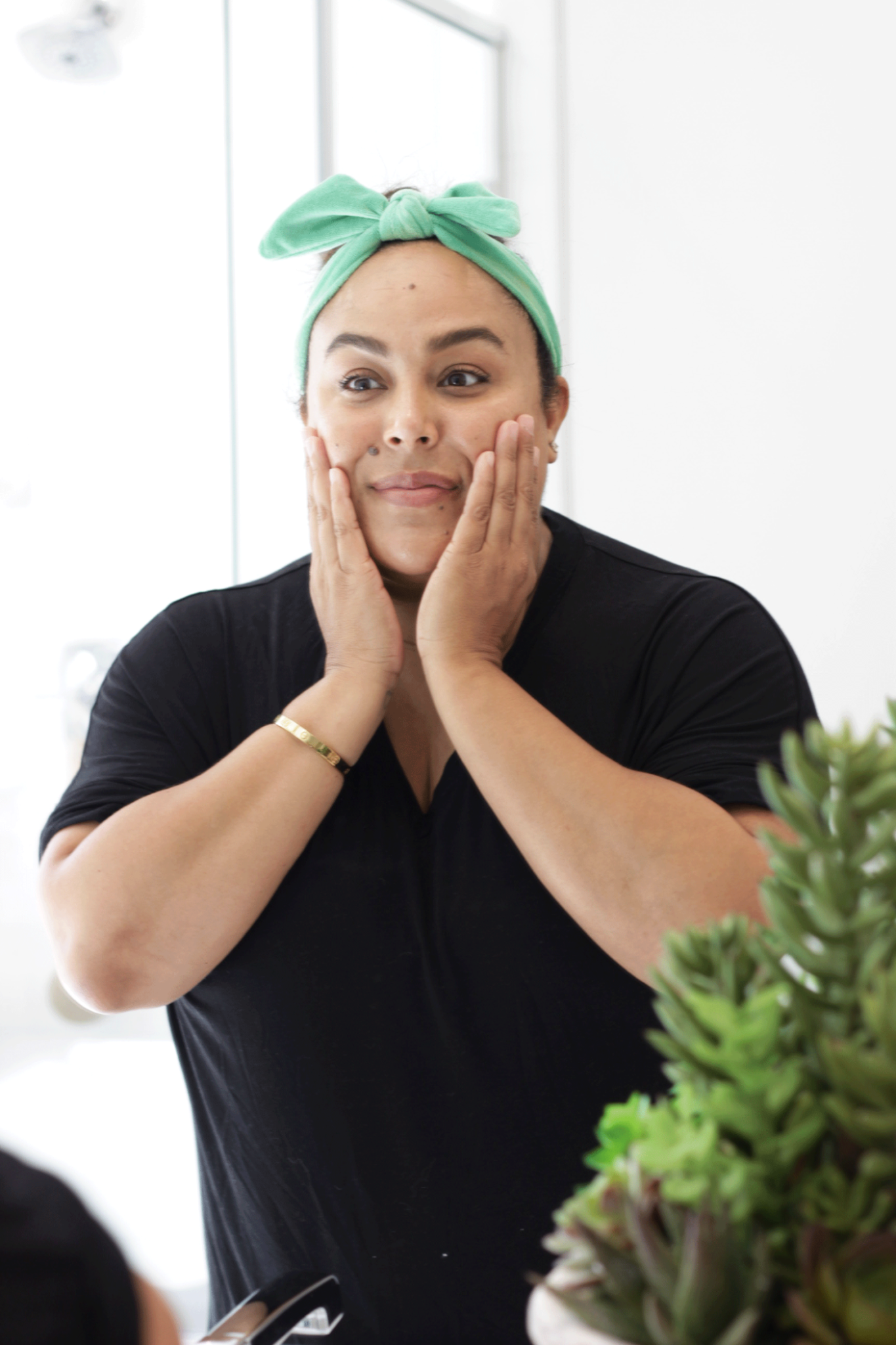 I have been on the lookout for a great day cream for quite some time. I feel like I have found either things that are too thick or too light – that my combination skin either feels like a grease ball or like the sahara desert. The DERMAE Anti-Wrinkle Renewal Cream has been the answer to my prayers- literally. The texture is almost like a thick cream but it absorbs into the skin so dreamy that it doesn't seem to give me any greaseball vibes. I love that on the skin it feel so rich and bouncy that the skin is instantly smooth and supple. It really is the perfect everyday moisturizer especially if you want something that is not only hydrating but also tackling those anti-aging concerns you might have. I also love that you can wear it pre-makeup application without it inferring with your makeup at all. You can wear this both day and night – (I only use it in the night) and as always in the AM follow with a great SPF (like this one).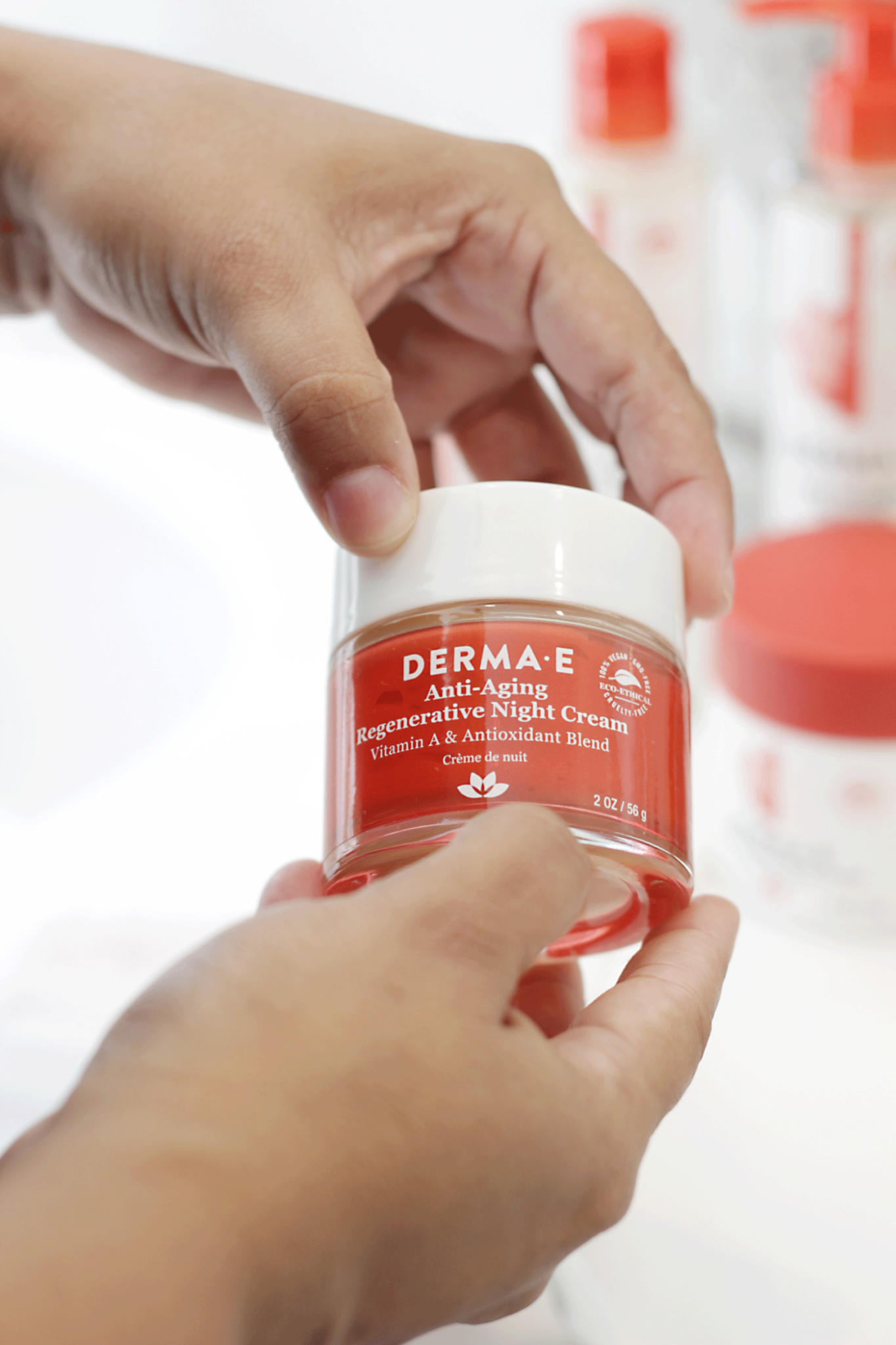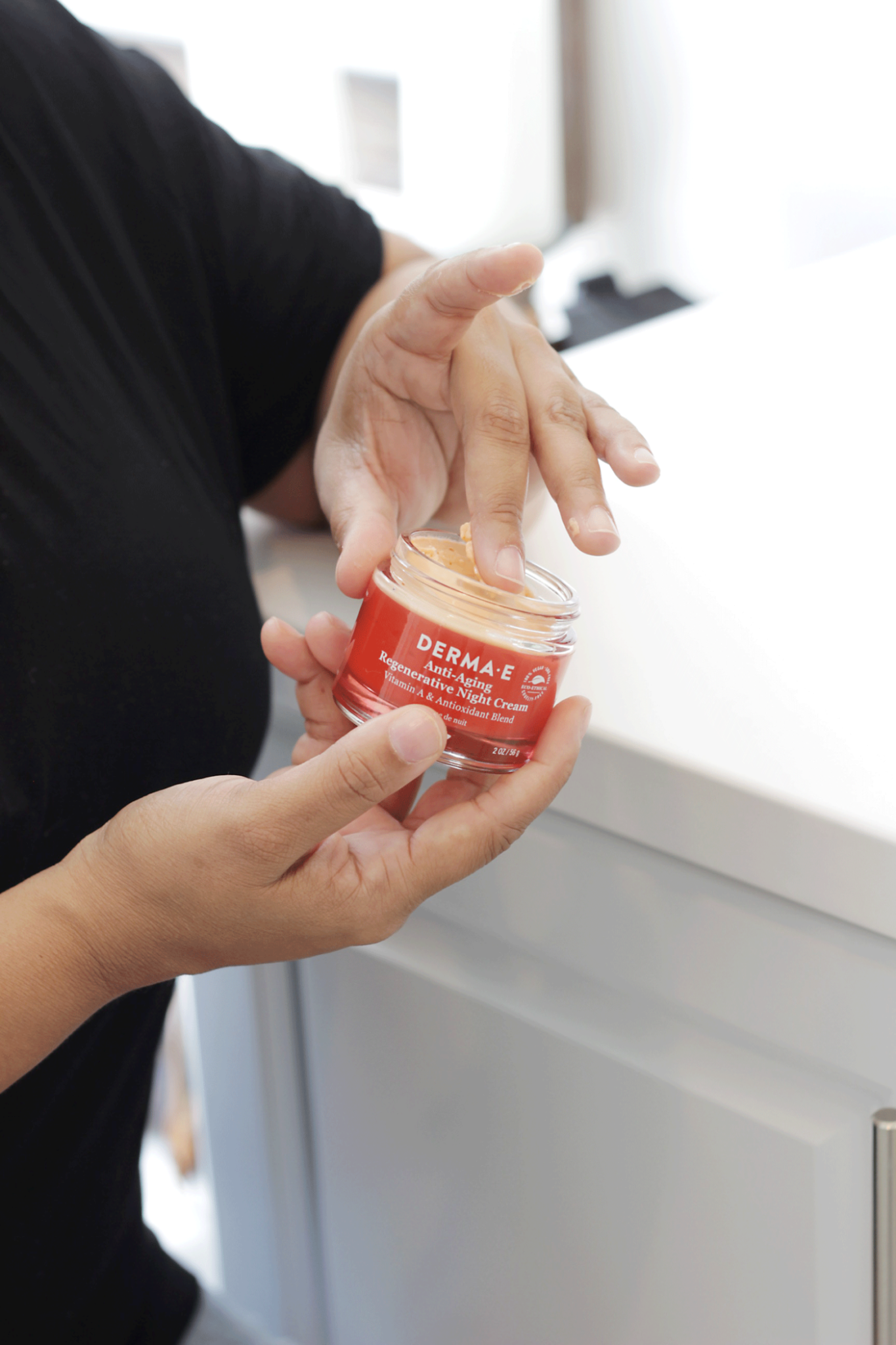 If there is one product I think that everyone needs to RUN and add ASAP this is it! This dreamy night cream helps turn back the clock while you sleep. Literally it is so hydrating that you wake up and your skin feels refreshed, hydrated and softer than a baby's butt. I was dealing with a few random dry patches since the weather in SoCal has been wacky and hotter than usual- and this moisturizer in 2 nights helped heal and hydrate them almost instantly. I love that also makes a great hydrating neck cream as well. Thanks to its unique blend of antioxidants- this cream help nurture the skin all while fighting the signs of aging. Literally your skin in the morning after applying this pink tinted cream is radiant, supple and hydrated. Trust me this is AMAZING!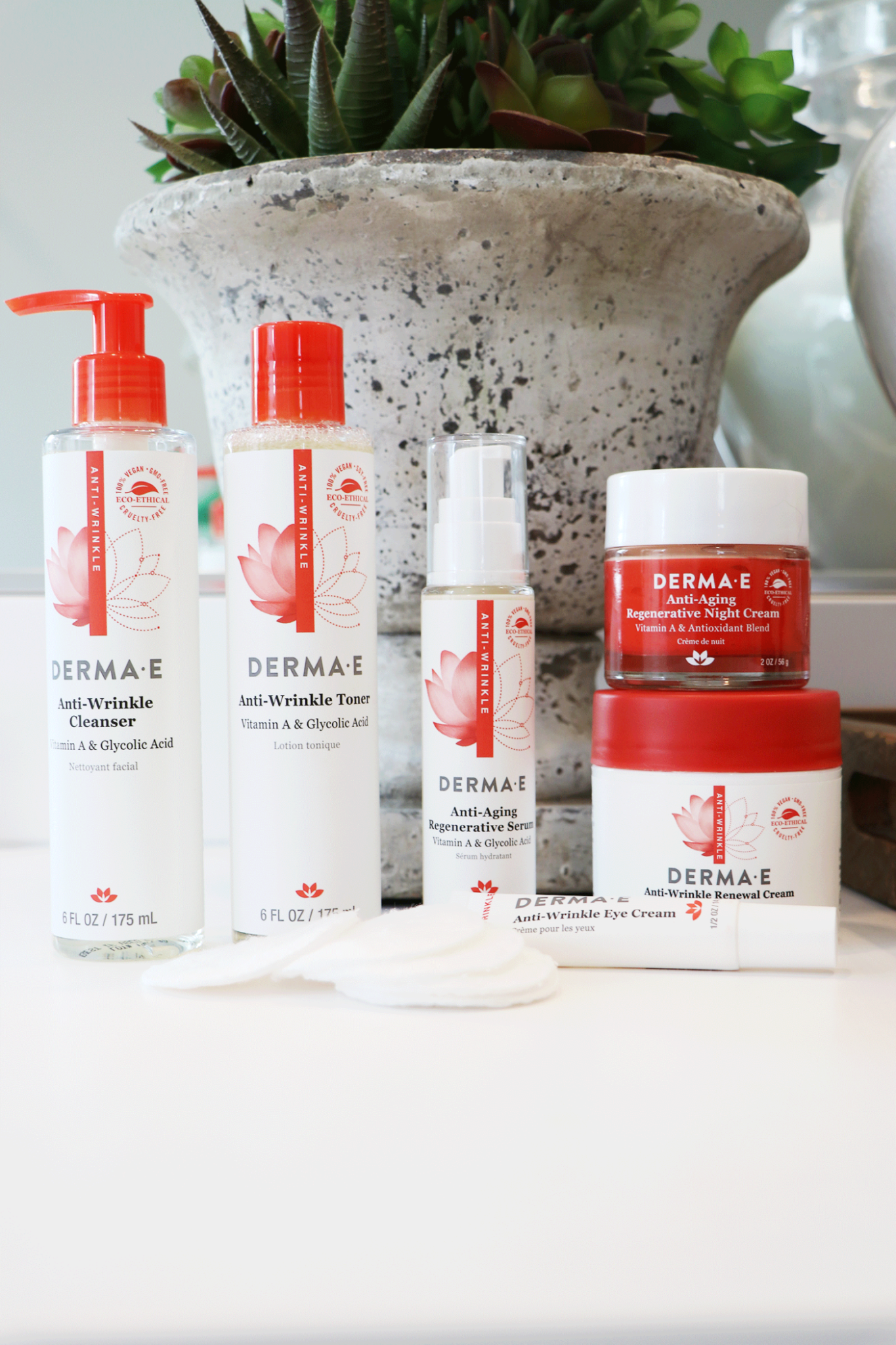 So you are probably wondering HOW do you use all these items for an affordable anti-aging routine for both AM and PM. To make it easy- my current routine looks a little like this (with these 6 products). 
AM ROUTINE
PM ROUTINE
BEFORE // AFTER
(after using products for 5 ½ weeks both day and night). 
In the before and after you will notice that after 5 ½ weeks my skin is more hydrated looking, more supple and bouncy looking. I also notice that my forehead wrinkles and my forehead scar are also slightly less than before. The biggest difference to me is that any discoloration on my cheeks from old acne scars /sun spots are significantly less. I also feel like my under eye bags are more rested looking, and my skin is glowy (it might be sweaty glowy cause it is hot) but I tried to take these pictures exactly almost 6 weeks apart in the same angle and the same light so you can really see the difference (also don't mind my overly bushy eyebrows I am trying to grow them out so I can reshape them).  Can you see the difference this regimen made in just 5 ½ weeks?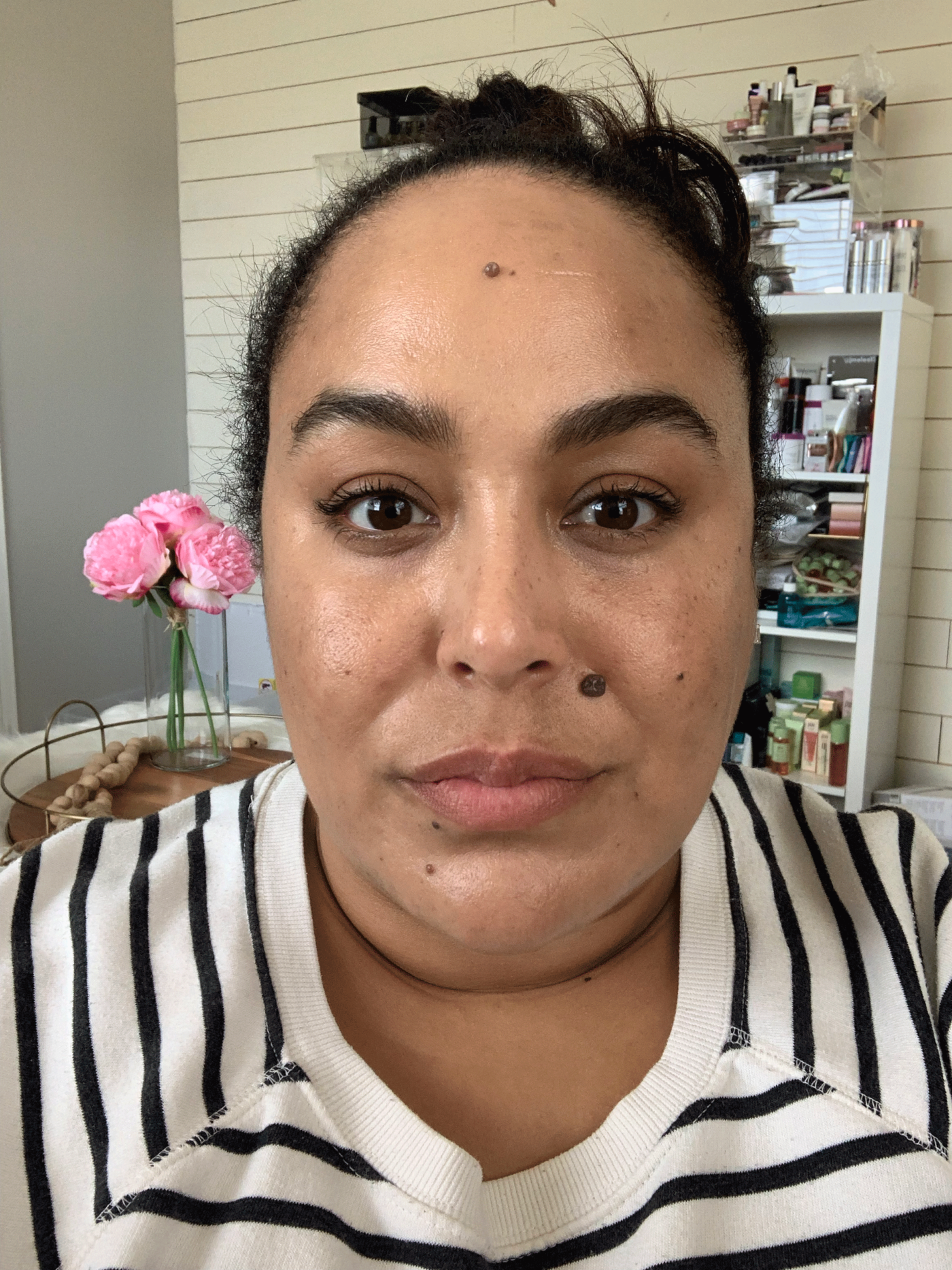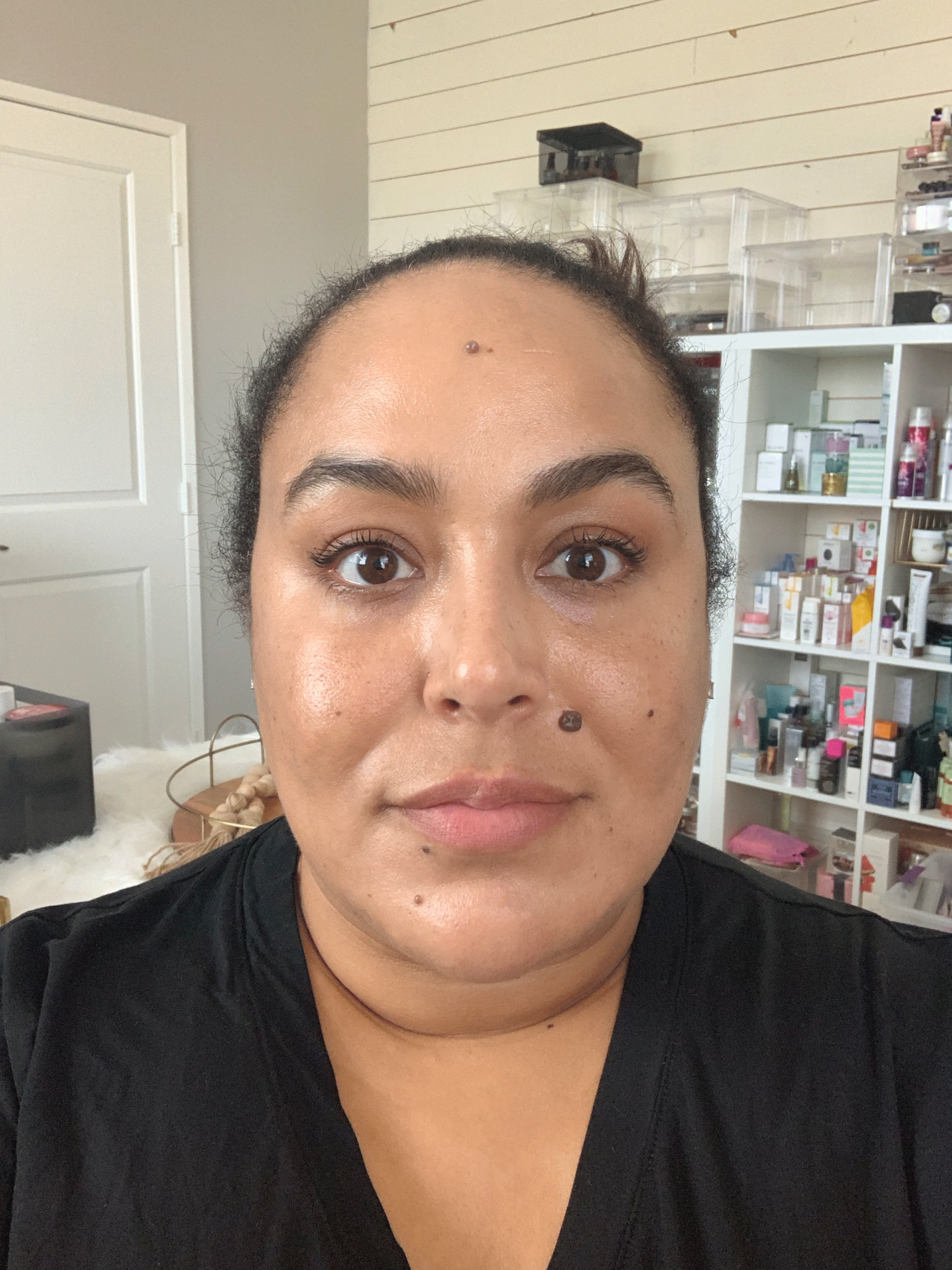 So there you have it the perfect yet affordable anti-aging routine that is not only clean and great for your skin but also the environment (win-win)  as well as cruelty-free, GMO-free and Vegan! So I have to ask- Have you tried any DERMAE products before? If so what are your thoughts? If you haven't what DERMAE products do you wish to try? If I am being honest – I may have started adding a few additional pieces of the anti-aging line to my cart as I type this- I am talking to you Anti-Wrinkle Treatment Oil. Let me know your thoughts in the comments below… 
PIN NOW, READ LATER:

affordable anti-aging affordable anti-aging routine anti-aging routine Derma-e dermae dermae Anti-Wrinkle dermae Anti-Wrinkle Collection