Having combination skin paired with the no-makeup trend isn't always the easiest. Luckily I recently found the BEST affordable cleansing cloth for combination skin and I am OBSESSED! Keep reading and see why…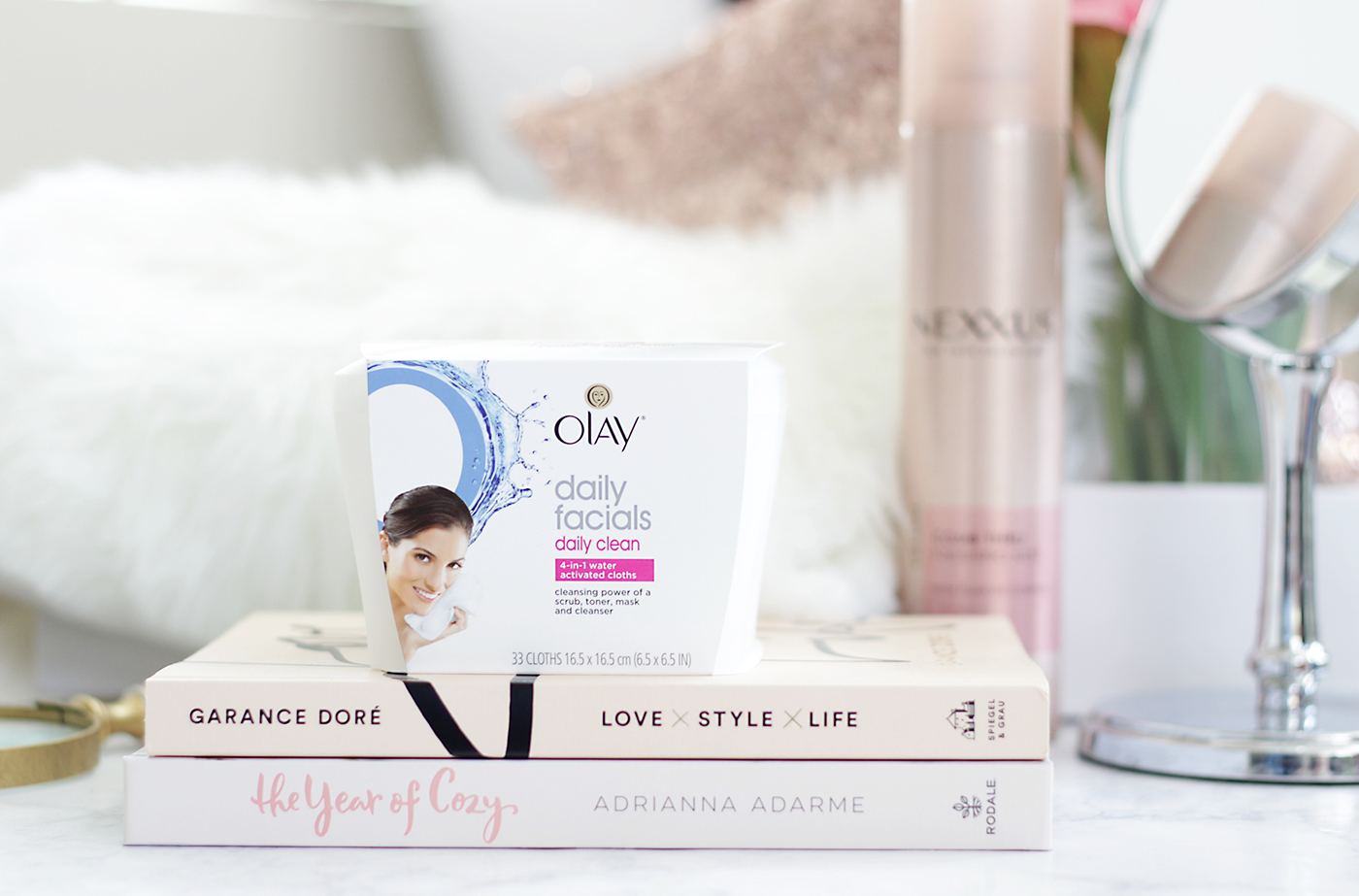 This content was sponsored by Olay but all thoughts and opinions are my own. I hope you all enjoy following along! #ad #NoMakeupRequired
 When it comes to combination skin, finding the best combination skincare products for you can at times be a bit tricky and always a bit pricey, that is until now!  Today I partnered with Olay to bring you the affordable solution for combination skin. Since I ventured into my mid-thirties, skincare has become a major part of my daily routine. If I am being 100% completely honest with you guys, sometimes my nightly skincare routine is like 12 products long depending on my skin's needs at the moment. While I do LOVE my skincare routine, I must admit sometimes 12 products is just a tad too much- I mean why should you have to use 3-4 cleansers JUST to get your face clean? This Spring, my skincare motto has started to become "less is more" with the whole no-makeup movement that is happening in the beauty world. Thankfully, I recently fell in LOVE with a product that is really working wonders for me and helping me achieve the no-makeup look. The best part being that it is a 4-in-1 product that can also be found at your local drugstore. Awesome, right?

INTRODUCING THE BEST AFFORDABLE CLEANSING CLOTH FOR COMBINATION SKIN
A few weeks back I was introduced to the Olay Daily Facials Daily Clean 4-in-1 Water Activated Cleansing Cloths, and seriously you guys this product is a MAJOR skincare game changer. After one use, I was pretty much hooked when I realized that these awesome 4-in-1 water activated cleansing cloths have the ability to replace not 1 but 4 skincare products. These powerhouse cleansing cloths are a makeup remover scrub, a toner, a mask, AND a cleanser all in one. As you all know I am a HUGE waterproof mascara lover, so these cleansing cloths totally won me over when they removed my mascara in one simple swoop across the eye. It was literally like magic, I couldn't believe my eyes.  Olay Daily Facials have made my 45-minute nighttime skincare routine a 15-minute skincare routine. Keep reading to see why you need them NOW!

WHY OLAY DAILY FACIALS ARE THE BEST DRUGSTORE FACE WASH
Curious how these little miracle workers actually work? It's pretty simple, the Olay Daily Facials Daily Clean 4-in 1 Water Activated Cleansing Cloths are a 4-in-1 formula that includes the most amazing yet gentle cleanser that literally helps wash away any makeup, dirt, or residue from the day away, and it's also packed with a toner that will tone your skin with its essential cleansing formula. Formulated with a mask to help hydrate your skin and a scrub that will gently exfoliate and smooth out the skin these 4-in-1 water activated cloths are a serious staple. PLUS they are amazing for travel and when you are on the go.  Just wash and go and your skin is clean, hydrated and super soft all day long. I am OBSESSED!



To use the Olay Daily Facials to wash your face, it is super easy. All you do to start is just wet the cloth with water, rub it together to lather, cleanse your skin and watch the makeup and dirt melt away. Afterward, just rinse your skin and throw the Olay Daily Facial away. Simple as 1,2,3 and you are on your way to beautiful hydrated, freshly clean skin. I love that the Olay Daily Facials are intended for ALL skin types including my sensitive, combination skin; they are a soap-free formula that is dermatologist tested.  One thing I totally noticed about the Olay Daily Facial is that after cleansing my skin felt balanced, hydrated and NOT tight and dry like it does with other combination skin cleansers. Plus I am LOVING this super effective and gentle cleansing cloth and the under $10 price. Affordable, and magical! Pretty awesome, right? I can honestly say that the Olay Daily Facials are the BEST affordable cleansing cloths for combination skin I have ever found, let alone on the market!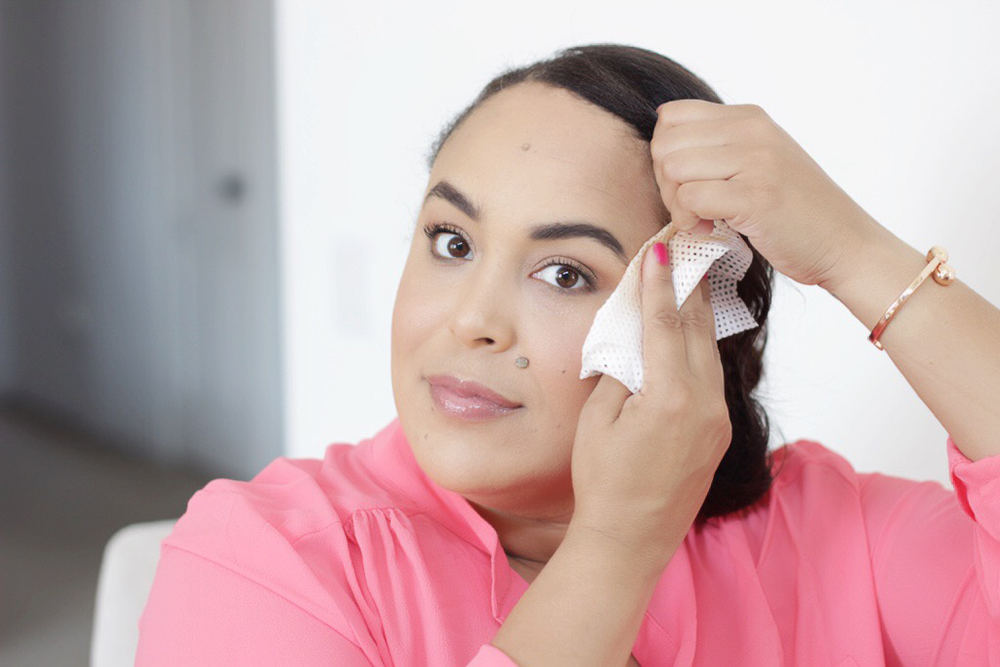 Honestly, if you haven't tried these little magical wonders I HIGHLY recommend you walk, no better yet RUN to grab them. I promise you, your skin will totally thank you after your first use of this amazing 4-in-1 facial cleanser, toner, mask AND face scrub in one. Let me know if you have tried the Olay Daily Facials Daily Clean 4-in-1 Water Activated Cleansing Cloths, and tell me what you thought about them? Are you addicted as much as I am?  Have they helped you join the no-makeup movement?
If you want more information about the BEST affordable cleansing cloth for combination skin EVER, CLICK HERE!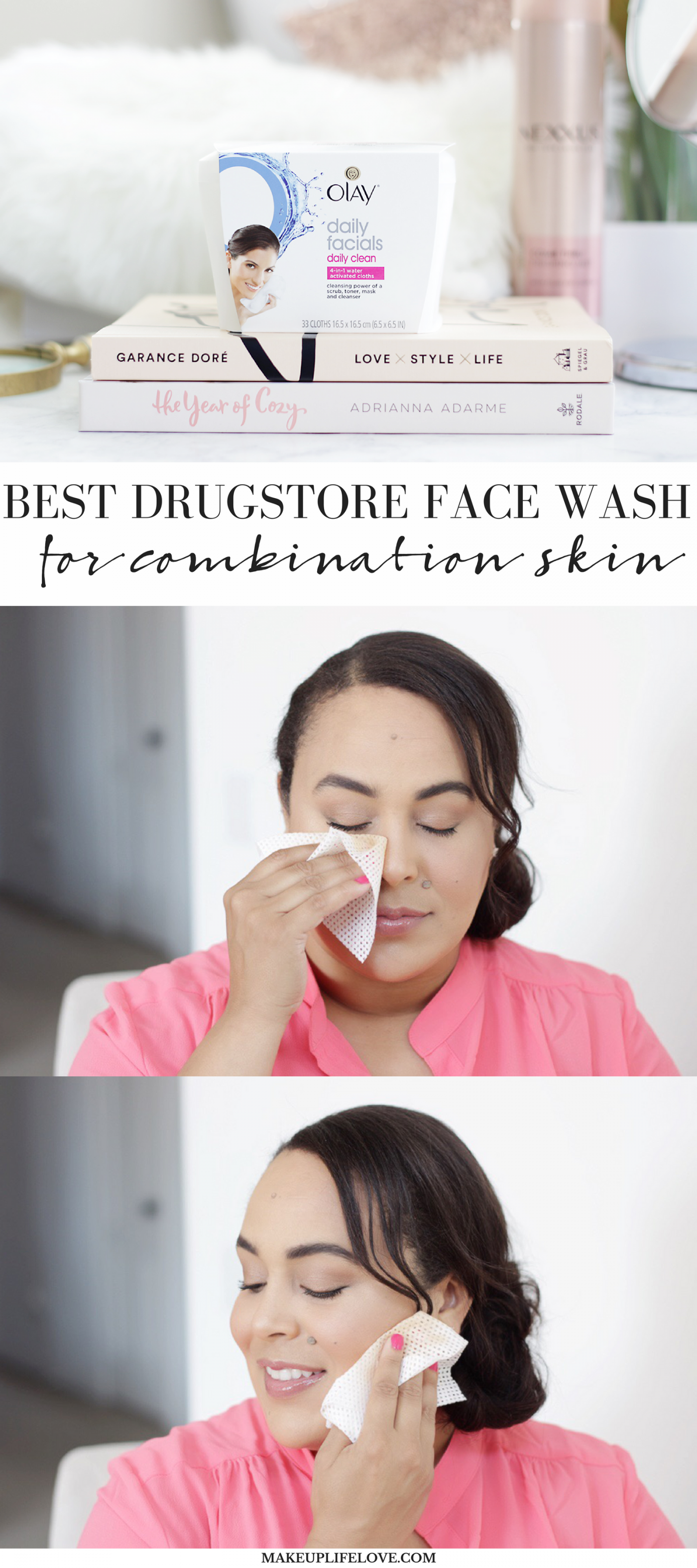 This content was sponsored by Olay but all thoughts and opinions are my own. I hope you all enjoy following along! #ad #NoMakeupRequired
This is a sponsored conversation written by me on behalf of Olay . The opinions and text are all mine.
Affordable Cleansing Cloth Affordable Cleansing Cloth for Combination Skin Olay Daily Facial Cleansing Cloths Olay Daily Facials