This is a sponsored conversation written by me on behalf of Olay. The opinions and text are all mine.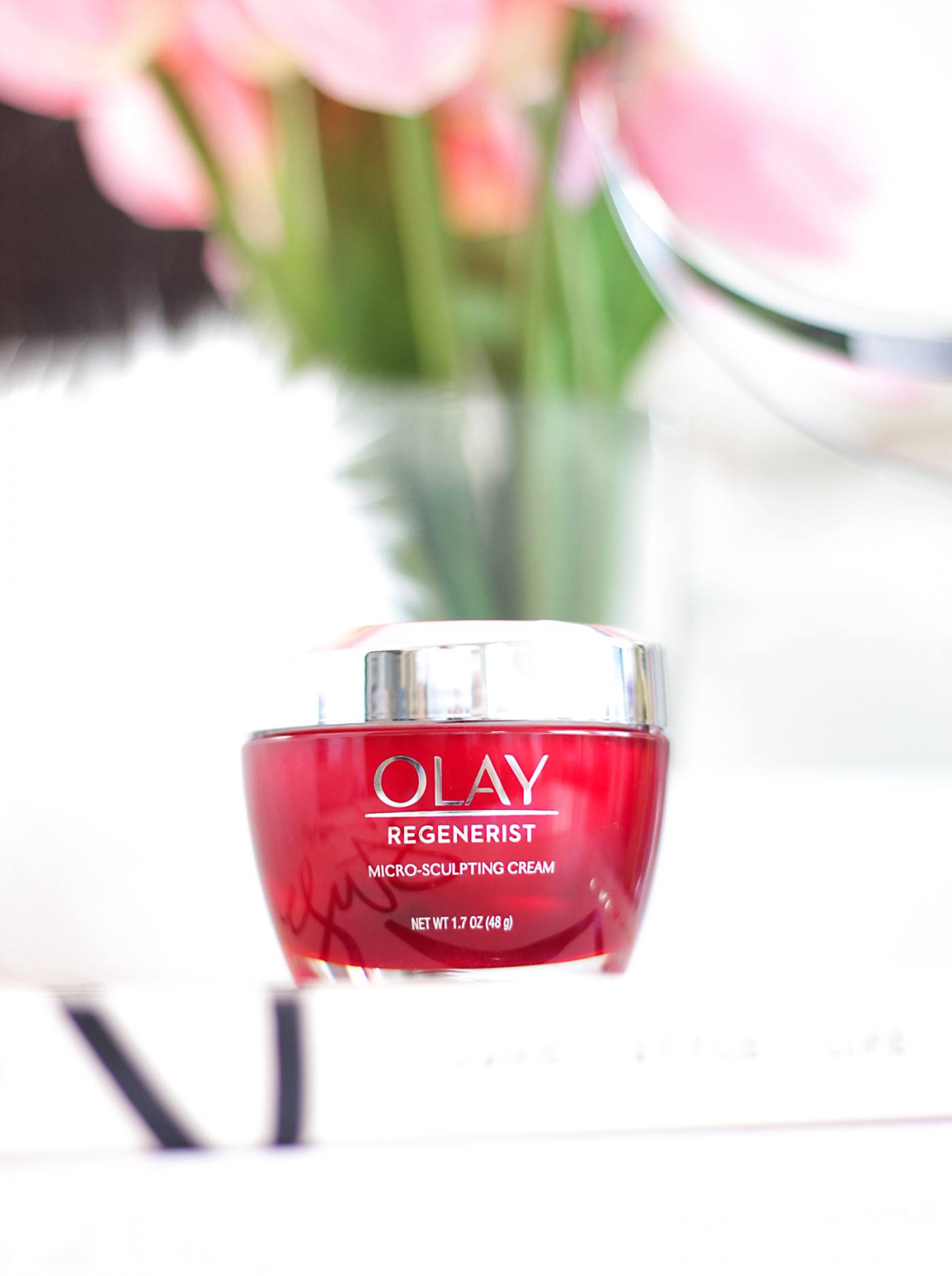 You guys today I am super excited to bring you today's post, it is something that is near and dear to my heart ever since I hit my mid-thirties- AGING and how you can prevent it! I mean we all know the aging process is inevitable, however; I don't know about you- but I plan to ward off time as long as possible. Whether you are in your 20's, 30's or 40's we all have the same need- to take care of our skin and ultimately be the best looking you possible. Today I have partnered with Olay to share with you a few EASY tips to prevent aging and introduce you to the best $26 anti-aging cream that you can find at any of your local drugstores. Seriously you guys, this stuff stacks up against some serious heavy hitters. Keep reading and see why…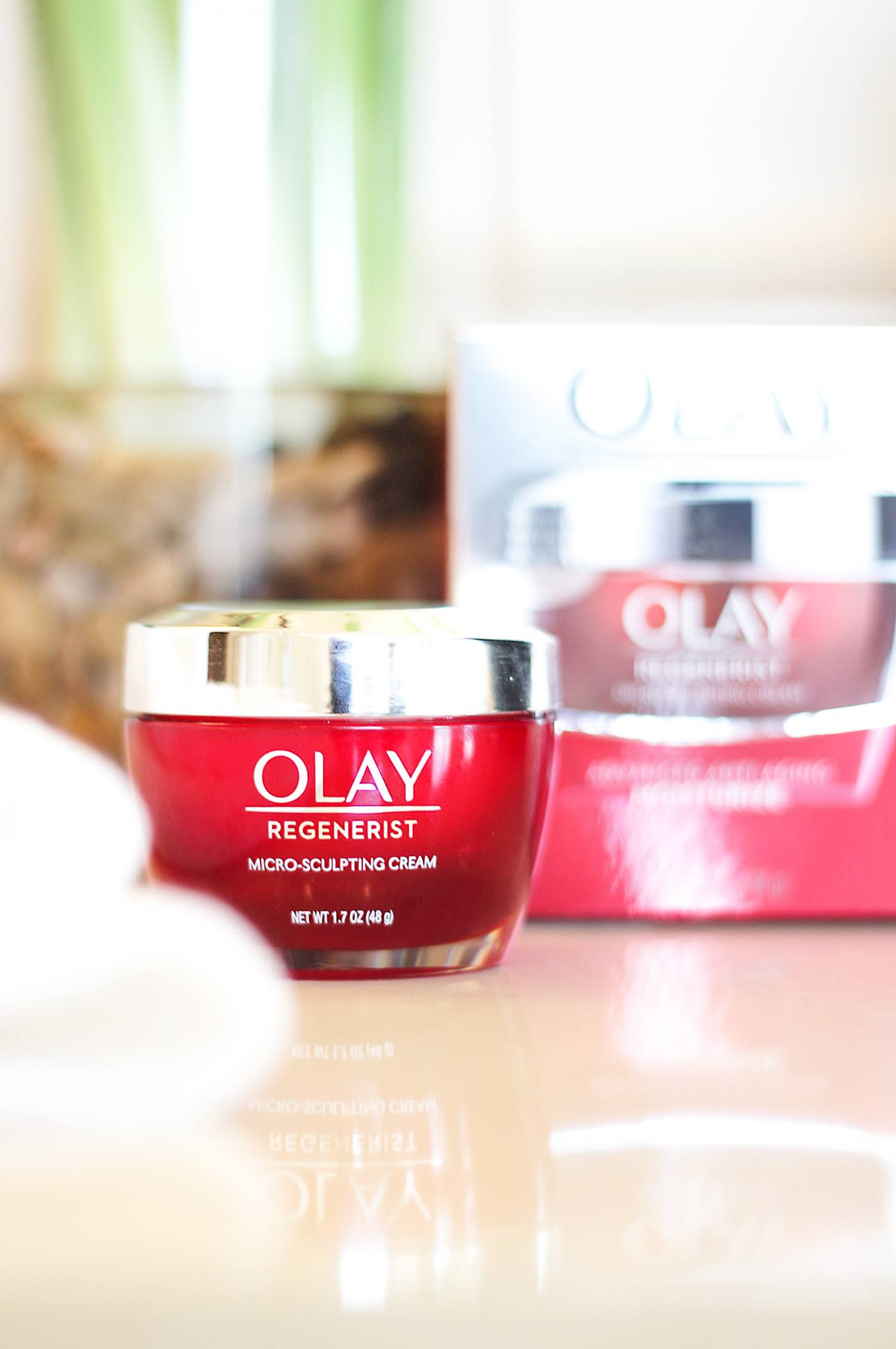 Did you know that aging is caused by about 50% genetics and the other 50% is basically lifestyle /environmental factors? Now, while we can't do much about the genetic part, there are TONS of things we can do to help control the other factors (your lifestyle and environment) that can cause aging. The way that we live can play a MAJOR impact on how we look and feel- and of course how fast we age. Let's jump right into Seven Easy Tips to Help Prevent Aging.
ONE // STRESS LESS: This tip is something that at times I still have a pretty hard time with. Daily stress can totally throw your hormones out of whack, as well as cause the usual effects (overeating, drinking, smoking, etc), but did you know that stress could actually cause you to age as well? Stress can activate overproduction of melanin in our skin, which can cause to skin darkening (i.e: those pesky dark spots) as well as aging. For me, running or working out is a great stress-release. So sometimes throwing on my sneakers, and hitting the road can help relieve stress almost instantly. It's a win-win, younger looking skin, and a stress release!
TWO // GET SLEEP: This tip is a MAJOR one, and for me, it might be one of the hardest. You see I know I don't sleep enough at all. While I do try to, at times my brain just wants to continue to function all night long. Lack of sleep can result is the over secretion of cortisol (the stress hormone) with then results in dark circles, a lackluster completion and of course fine lines and wrinkles. So now is the time to try to fit in those zzz's at night.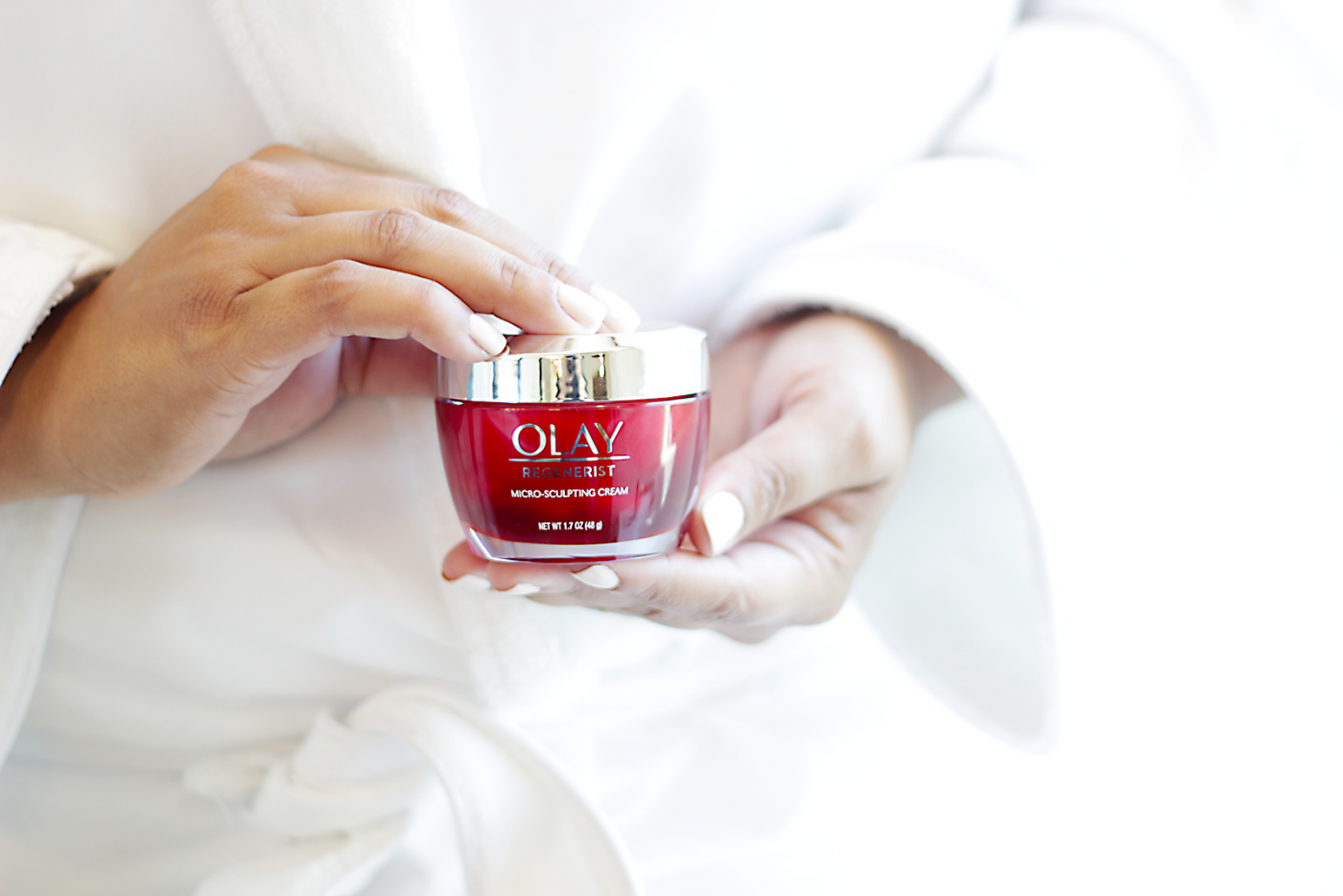 THREE // HYDRATION: When you think of hydration, most of the time you instantly think of drinking a lot of water, right? Now while drinking enough water is important, what is MORE important is hydrating your skin. You see hydration is one the most important, key benefits for younger women seeking preventative anti-aging measures. I recently was re-introduced to the BEST $26 Aging-Aging Cream I have ever tried. I mean seriously this stuff is what dreams are made of. The Olay Regenerist Micro-Sculpting Cream is so amazing that when I first tried it- I thought there is NO way that this cream is ONLY $26. I mean when is the last time you found an amazing anti-aging / ultra-hydrating face cream from the drugstore? In my case, it is almost NEVER. However, that has all changed. The Olay Regenerist Micro-Sculpting Cream is not only a powerhouse when it comes to anti-aging but it also packs a MAJOR punch with its moisturizing and skin plumping properties. Finally, ladies, there is a skincare brand that is helping women take their anti-aging destiny into their hands WITHOUT paying a massive fortune.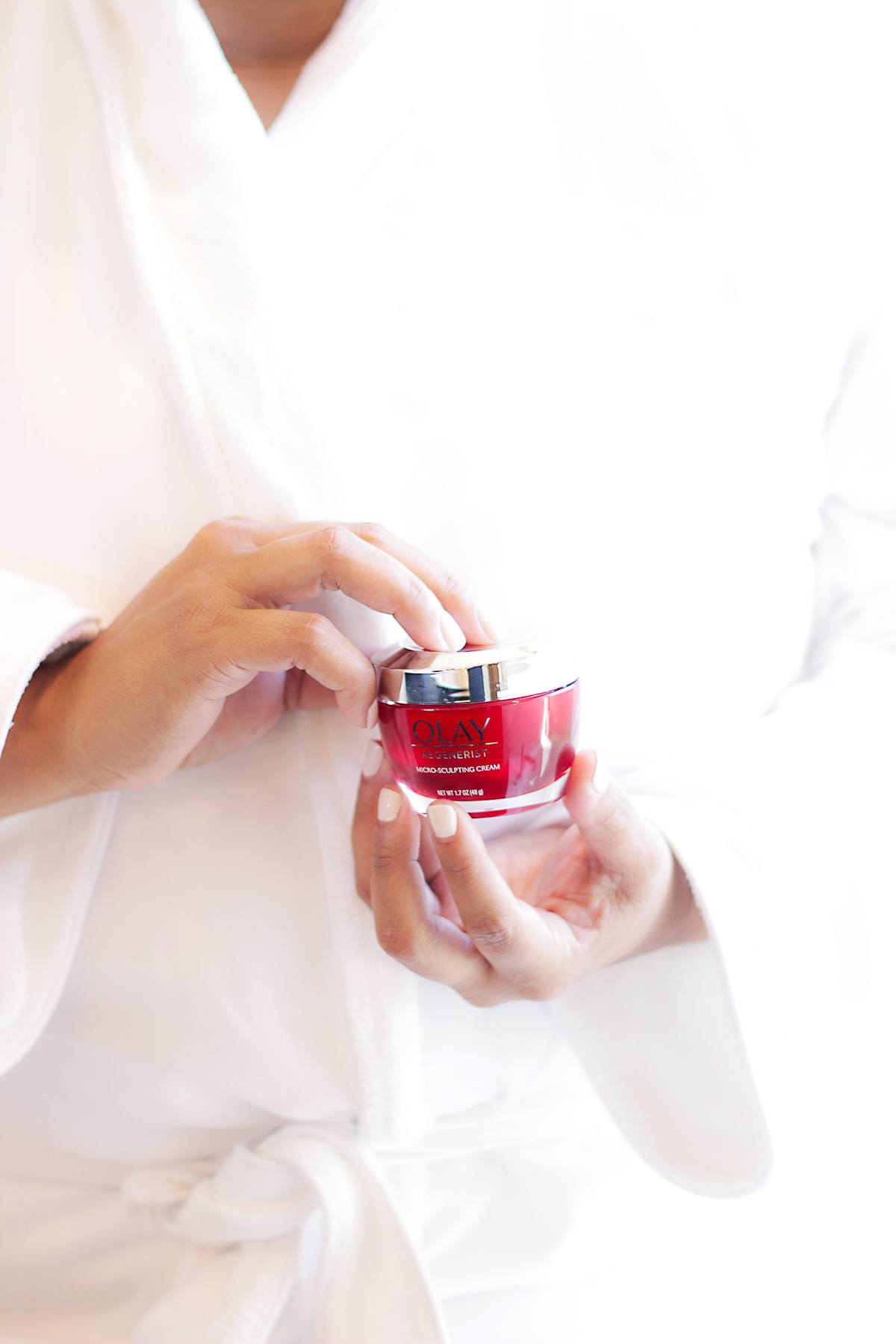 In fact, an independent test by the Good Housekeeping Institute demonstrates that the Olay Regenerist Micro-Sculpting Cream outperforms 10 top prestige creams, including one that has a $440 price tag. Can you believe that? This power packed anti-aging cream that cost just $26 beat a $440 cream, all while leaving your skin plump and hydrated NEVER heavy or greasy. The best part is in as little as 2-weeks; your skin is noticeably firmer and the skin elasticity is improved. In just 4 weeks, there is a reduction of the look of up to 10 years of wrinkles. Incredible right? The Olay Regenerist Micro-Sculpting Cream blew the more expensive products out of the water by being:
FAST ACTING: At the three-hour mark, Olay moisturized 400% better than a cream nearly 18 times its price and beat all other products tested.
LONG-LASTING HYDRATION: Olay increased moisture by 50% on average over a 24-hour period.
LIGHTWEIGHT TEXTURE: In blind comparisons, consumers preferred Olay 80% of the time over the expensive creams, reporting it felt "rich" without being heavy.
FIRMING & PLUMPING INGREDIENTS: Formulated with powerhouse ingredients like niacinamide and hyaluronic acid, Olay improved skin's texture by 10% in just four week.
I don't know about you, but those are some AMAZING results and I am looking forward to seeing mine. So far I am about 2 weeks into use the Olay Micro-Sculpting Cream and I can honestly attest that my skin is smoother, soft, and more even in texture and tone. My fine lines that were starting to show seem to be lesser. In fact, even my forehead wrinkles are starting to lessen.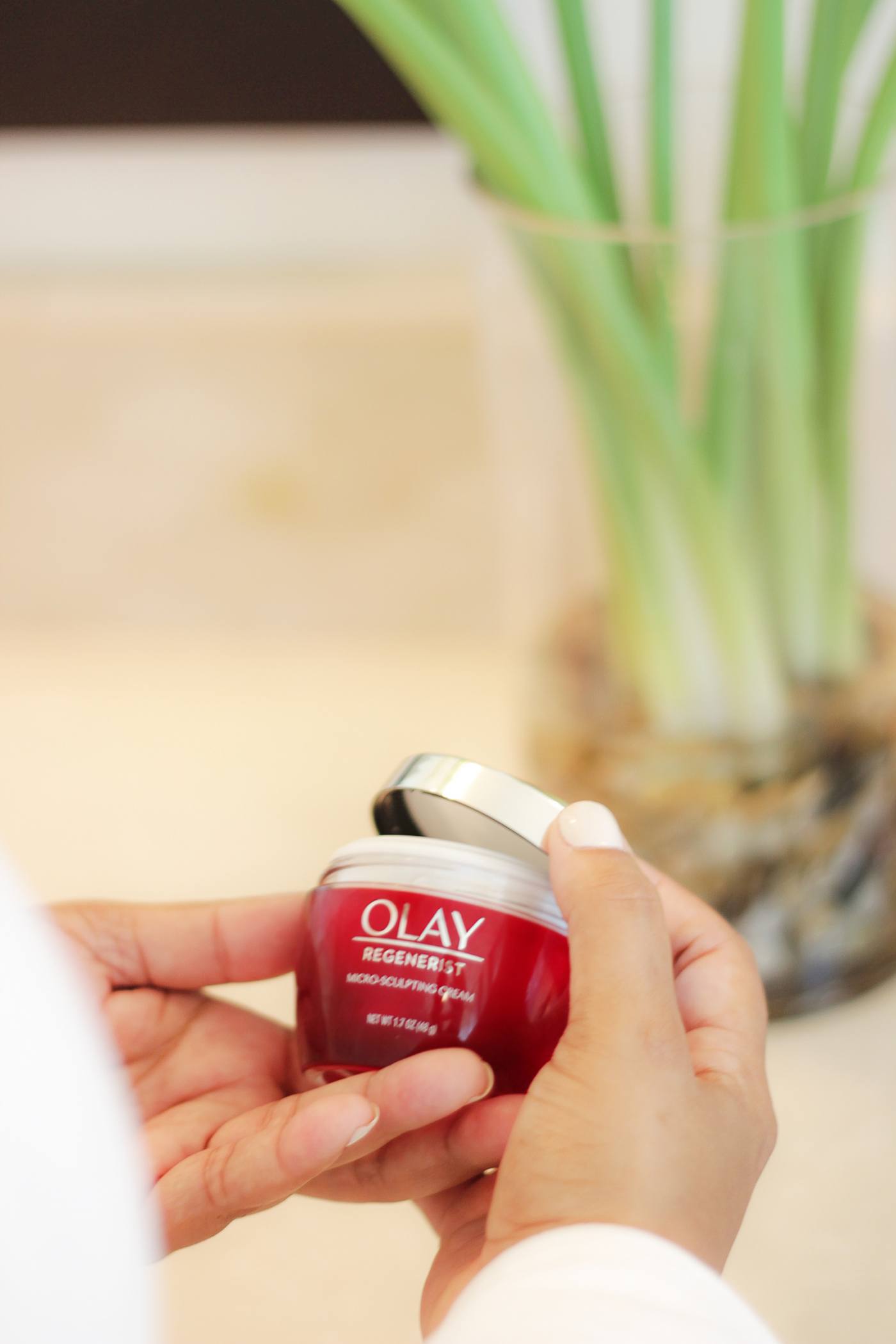 FOUR // ALWAYS WEAR AN SPF: This one to me a no-brainer, but you would be amazed by how many of us ACTUALLY forget to wear an SPF daily, let alone re-apply an SPF. Did you know that you should use a tablespoon of sunscreen with a minimum SPF level of 30 on your face, neck, and ears to help prevent sun damage and loss of collagen and elastin in the skin? Trust me wearing sunscreen is SUPER important- your skin will thank you!
FIVE // CLEANSE YOUR SKIN DAILY DAY AND NIGHT: This one seems pretty self-explanatory, right? Not too long ago, I spoke about these awesome daily facial wipes. They literally make cleansing quick and easy, even on those days when you are super exhausted and don't really feel like washing your face. Just get one wet, rub it together to activate and wash. Four easy steps in one. Easy, peasy!
SIX // SLEEP ON A SILK PILLOWCASE: Beauty sleep is a really, REALLY important thing (it is Tip #1 after all) however, did you know the best way to sleep is on your back? Sleeping on your side or stomach can cause vertical lines on your cheeks due to the skin being pressed against the wrinkles in the fabric. These sleep lines at times can cause wrinkles long term. So if you sleep on your back you tend to avoid sleep lines. If you are like me and sleeping on your back is something you just cannot do, then try to grab a silk or satin pillowcase. The softer the fabric, the less chance of sleep lines. The less chance of sleep lines, the less chance of wrinkles!
SEVEN // LAUGH OFTEN: This one is simple- laugh often and be happy! I am a big believer that happiness is the best form of makeup. So take a minute, slow down and just laugh and be happy!
So there you have it, seven super easy and doable tips to help ward off anti-aging. Trust me, ladies, you don't have to spend hundreds and hundreds of unnecessary dollars on the so-called "best" cream to get maximum results. Looking to ward off Father Time? Head to your local drugstore and pick up the BEST anti-aging cream for just $26. This stuff is literally SKIN CHANGING! Click here to learn more about Olay Micro-Sculpting Cream.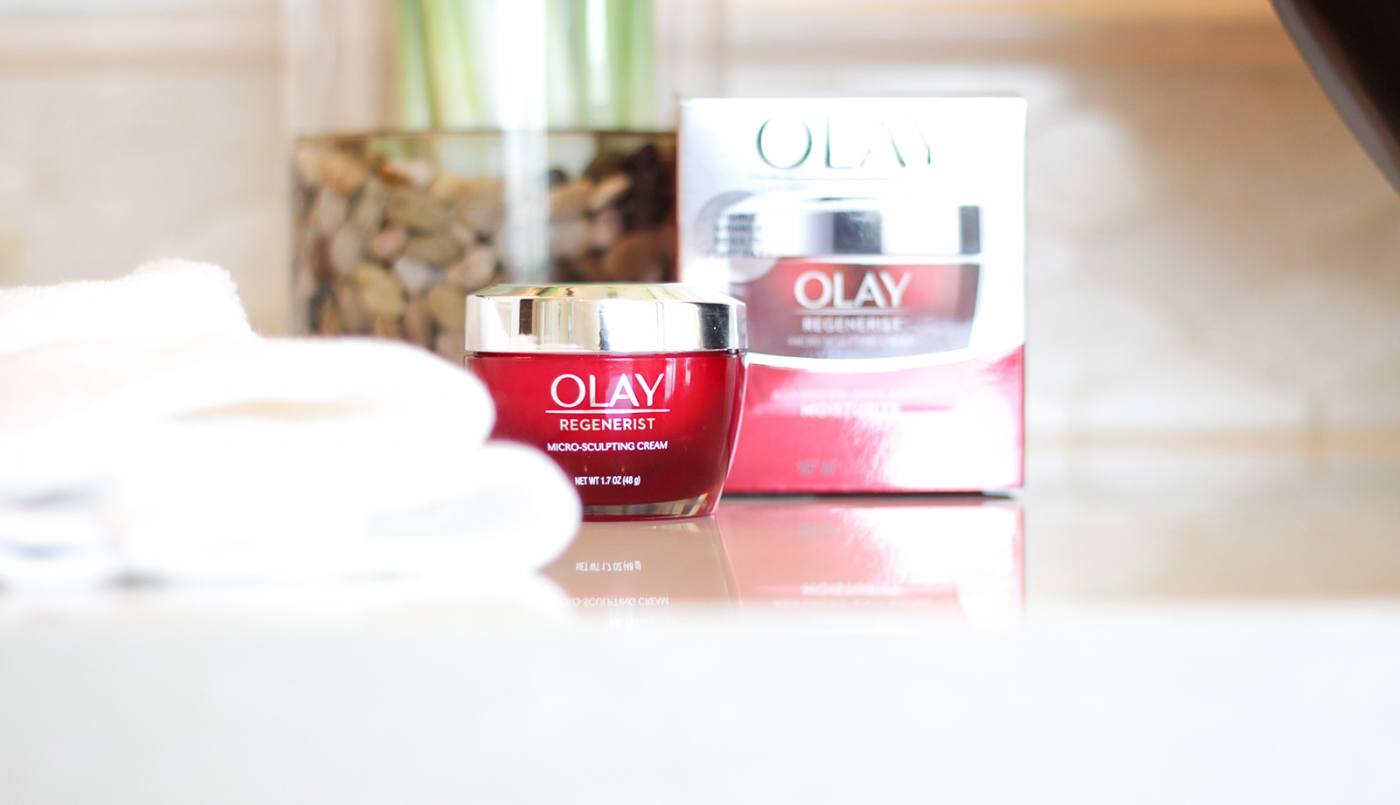 Love this post, then PIN THIS for later: 

This is a sponsored conversation written by me on behalf of Olay. The opinions and text are all mine.
anti-aging Anti-Aging Cream Anti-Aging Tips Olay Olay Micro Sculpting Cream Olay Regenerist Micro-Sculpting Cream Olay Skin