Tired of looking in the mirror and seeing those pesky fine lines and wrinkles across your forehead? Are you contemplating injectables? Keep reading to see how to get rid of forehead wrinkles without the needles…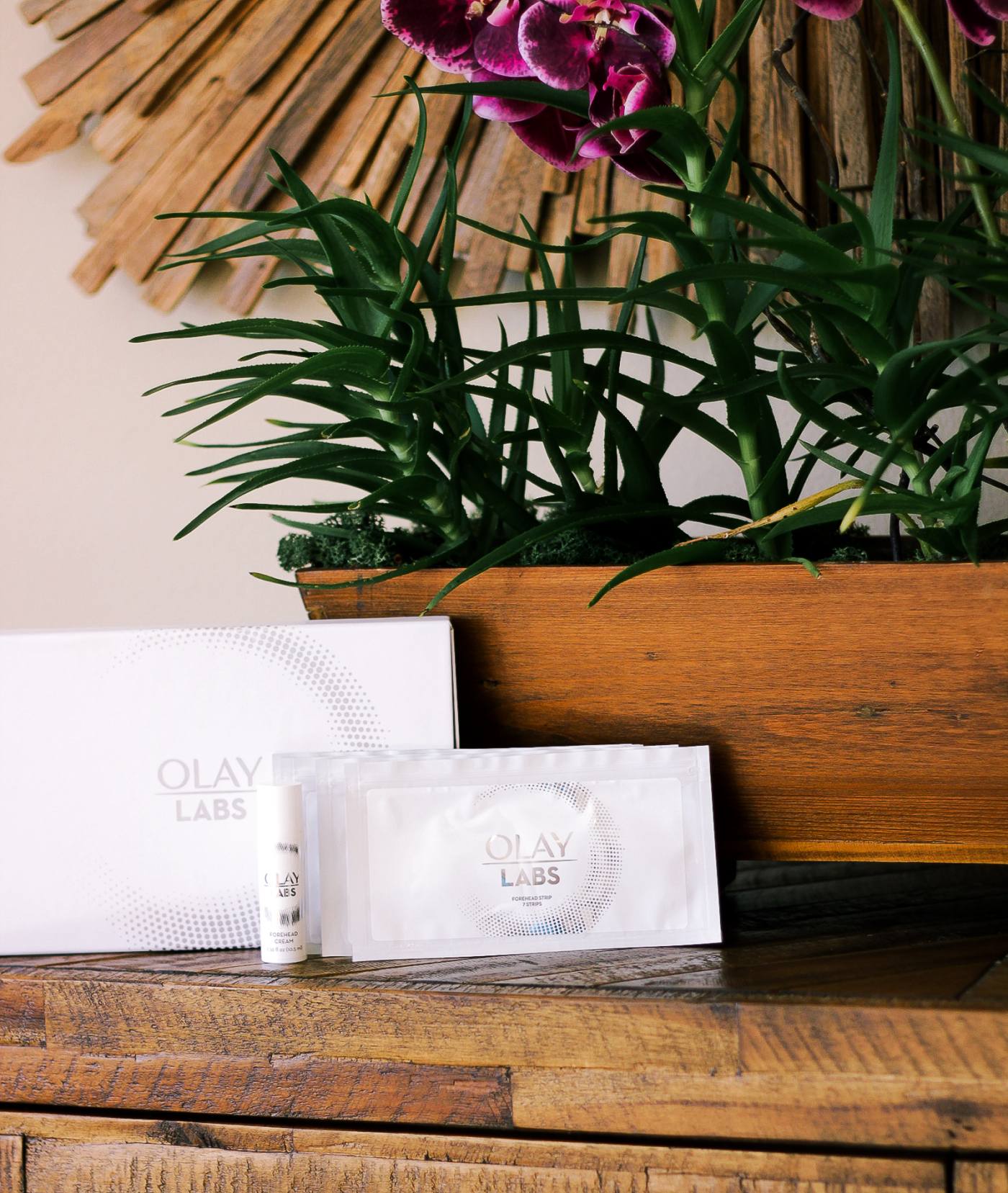 This content was sponsored by Olay Labs but all thoughts and opinions are my own. I hope you all enjoy following along! #ad #NoNeedlesRequired
Let's talk for a minute about those pesky little fine lines and wrinkles that are just chilling on your forehead. You know all those years of exaggerated expressions have finally caught up with you. I don't know about you guys but I am NOT ready for wrinkles just yet. Earlier this week, we chatted a bit about how to help prevent the aging process with the BEST anti-aging cream ever (added bonus – it's under $26); however, we didn't quite touch base on the specific area of the face where we tend to get wrinkles, mainly that of the forehead. Lately, every morning as I stare in the mirror I can't help but see those three little fine lines running marathons on my forehead staring right back at me. In fact, I have even been contemplating getting my first dose of injectables just to ward them off a bit longer. Ladies, I am just not ready to get old or look old as I hit my mid-thirties. So, with that being said I have made it my mission lately to see what I can do to get rid of them, and I have to admit I might have found the perfect solution. The best part is this; it does NOT involve needles and fits perfectly into your nighttime skincare routine.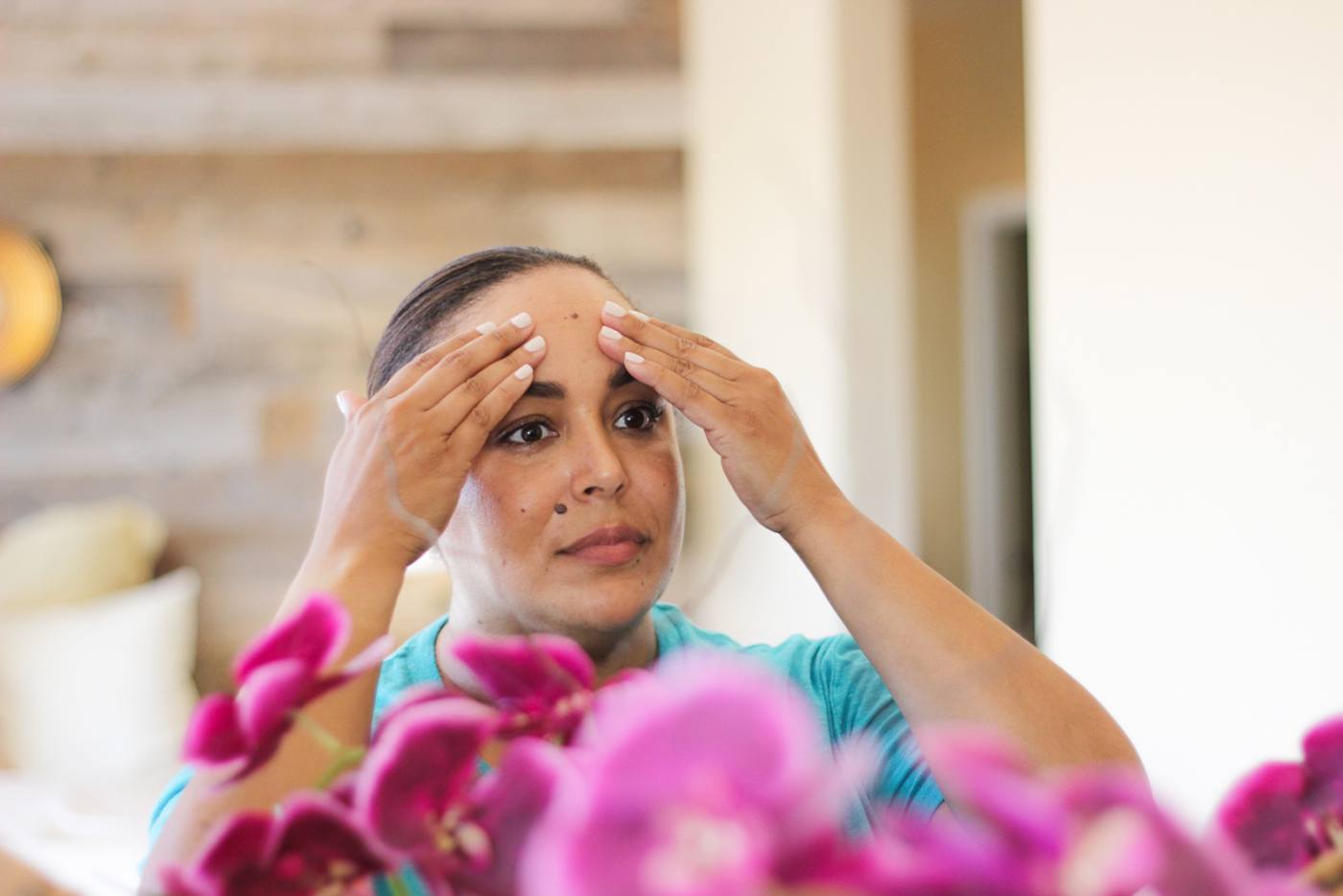 So in all transparency, if I am being completely honest, a while back when I started to notice those three little lines starting out, I completely ignored them. I thought maybe, just maybe, if I never addressed them that they would go away on their own – you know, a bit of denial of getting older. However, when denial didn't work, I thought if I upped my facial acids, face masks, or miracle potions, that those little lines would just disappear for good. Boy, was I WAY wrong – until now that is. *drum roll please*…..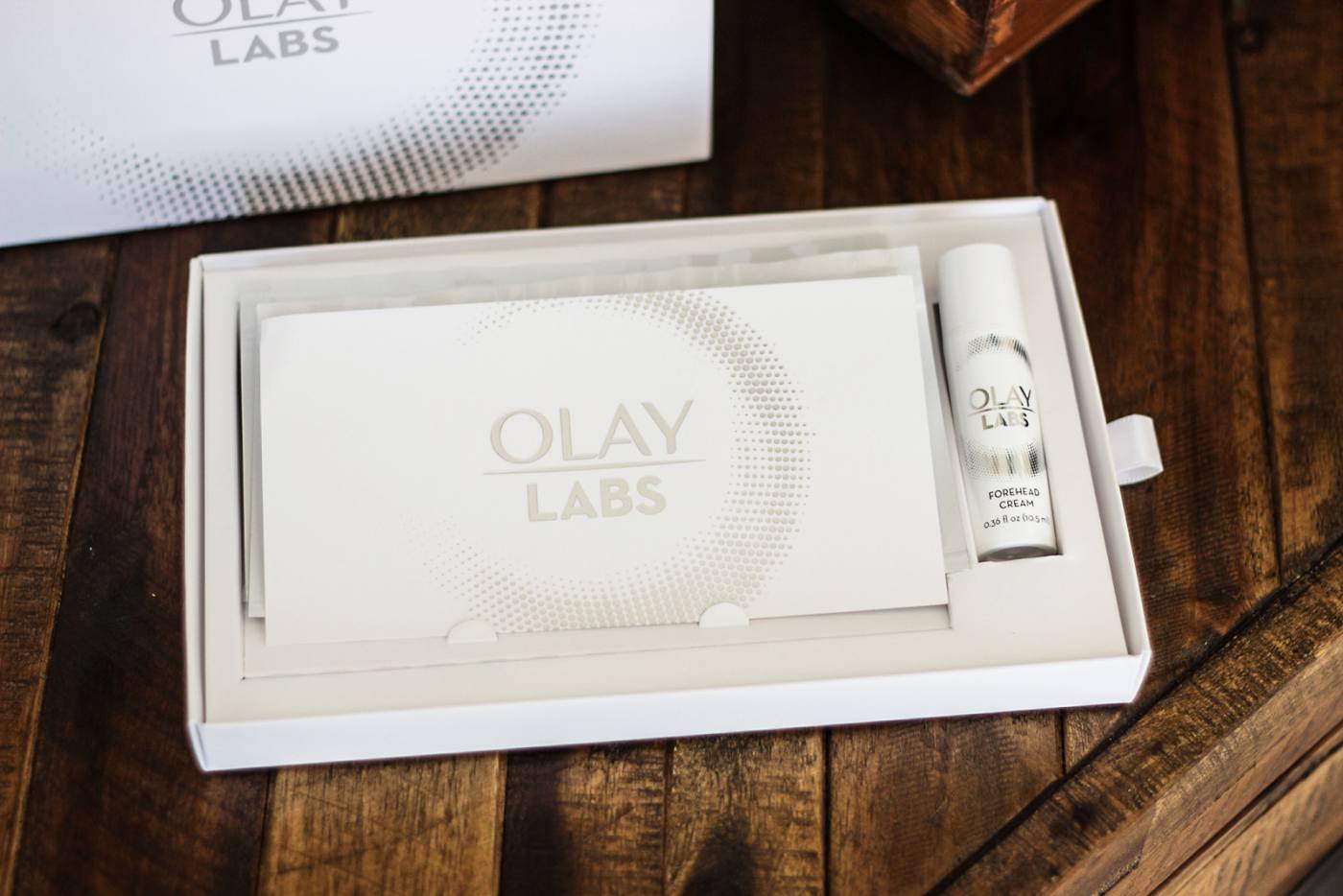 Let me introduce you all to the BEST new product that helps you get down to business and reset those foreheads – to wrinkle-free territory. This product is called Olay Labs Forehead Reset System. You guys, the Olay Labs Forehead Reset System, is seriously the greatest thing to hit the market. Not only is it a pioneering skincare product that will help push the boundaries and allow women to stay ageless, it is also the perfect, EASY-to-use system all in the comfort of your home, without any needles. Most of us always try to look and feel our best, however, sometimes forehead expressions/lines/wrinkles make us feel less than great about ourselves. Olay Labs created the Forehead Reset System with women in mind that want to immediately address forehead wrinkles/expression lines with an AMAZINGLY hydrating, plumping and wrinkle-smoothing system that when used over 28 days, helps reset those foreheads to wrinkle-free territory. Sounds too good to be true, right? Well, let me just say I am on Day 6 right now and I am sooooo extremely impressed.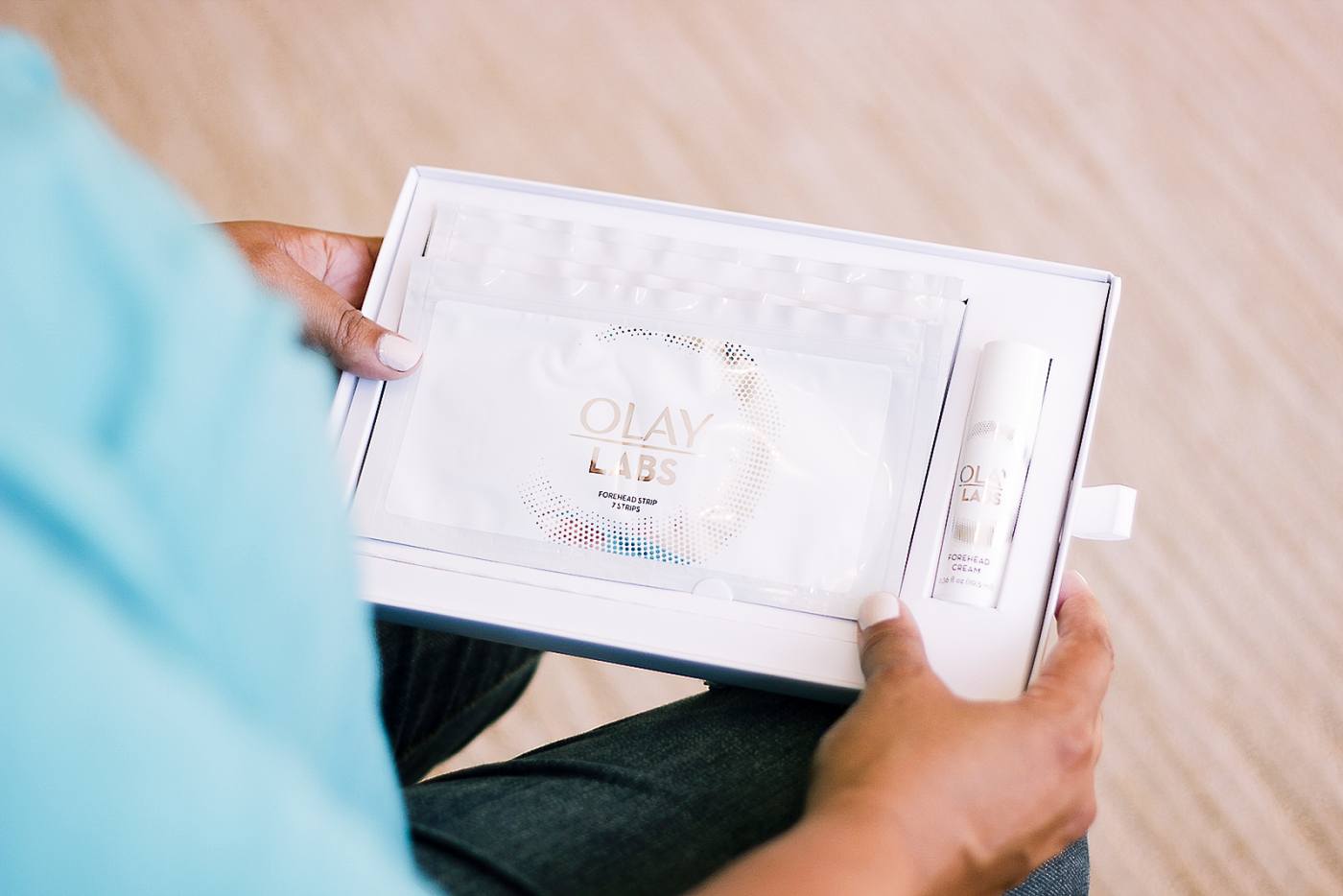 A month ago, I was contemplating getting a bit of Botox/injectables on the forehead area to rid myself of the pesky forehead wrinkles. However, once I got to try the Olay Labs Forehead Reset System, I have officially taken my anti-aging destiny into my own hands. Let me tell you how. You see, the Olay Labs Forehead Reset System is a unique two-step process that helps hyper-hydrate the skin to help visibly reduce any deep-set lines. It helps renew the look of your forehead with each use. Seriously ladies, I started to see a difference just after two uses. As I embark on Day 7, I am so excited to see how much more of a difference I see all the way until I reach Day 28 (stay tuned for a major reveal after I complete the system). You are probably curious WHO can use the Olay Labs Forehead Reset System, right? The answer to that is simple: ANYONE who is worried or concerned with forehead wrinkles can use the Forehead Reset System.
For women who are under the age of 35 and interested in preventing the signs of aging, the Forehead Reset System will help plump the skin to prevent the formation of permanent lines. Think of it as "Plump to Prevent".
The Forehead Reset System is also perfect for women who are over the age of 45, who are wrinkle-prone and are actively searching for corrective skin solutions! This is the perfect "No Needles Needed" solution as the Forehead Reset System will deliver smooth, wrinkle-free skin. NO injection needed.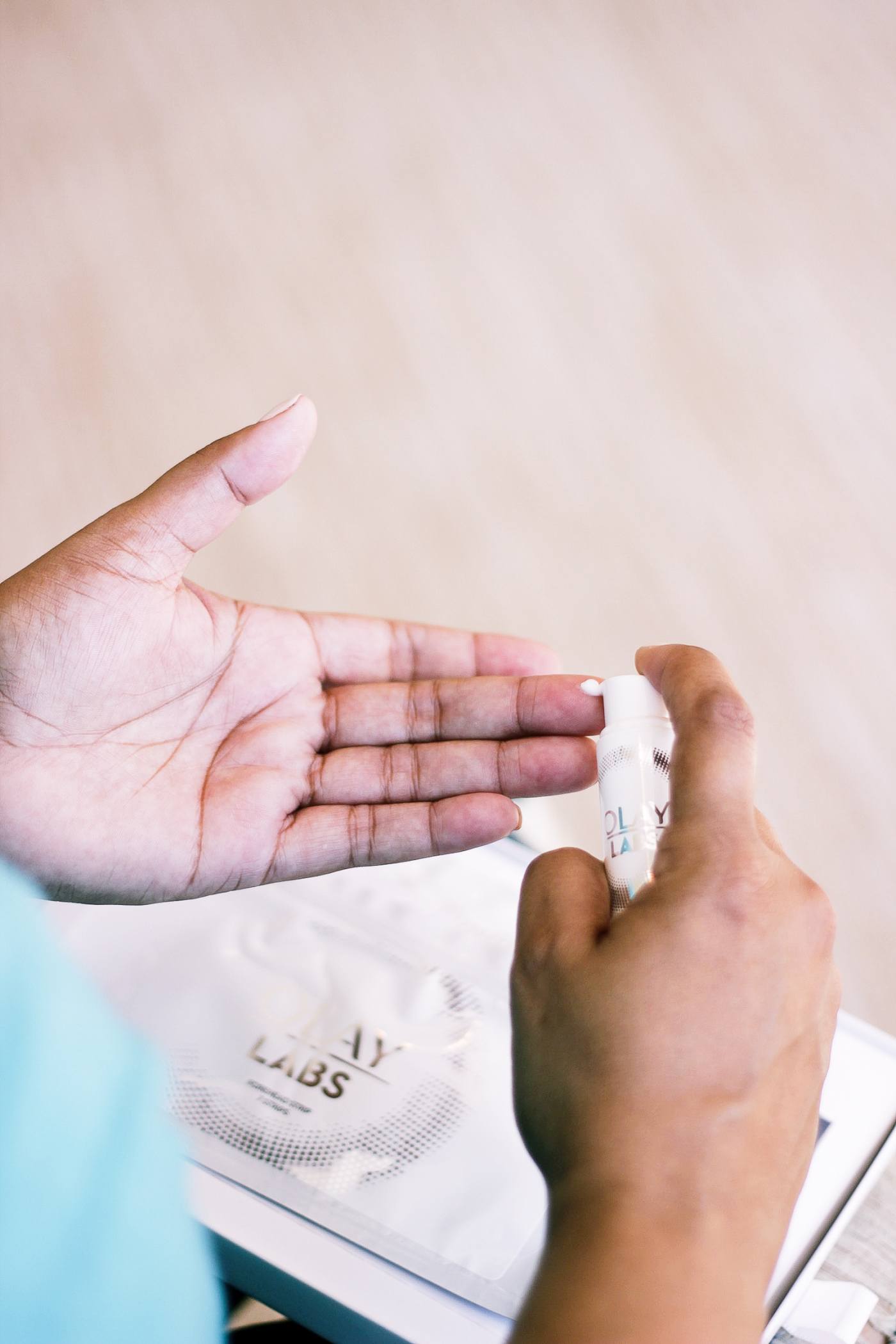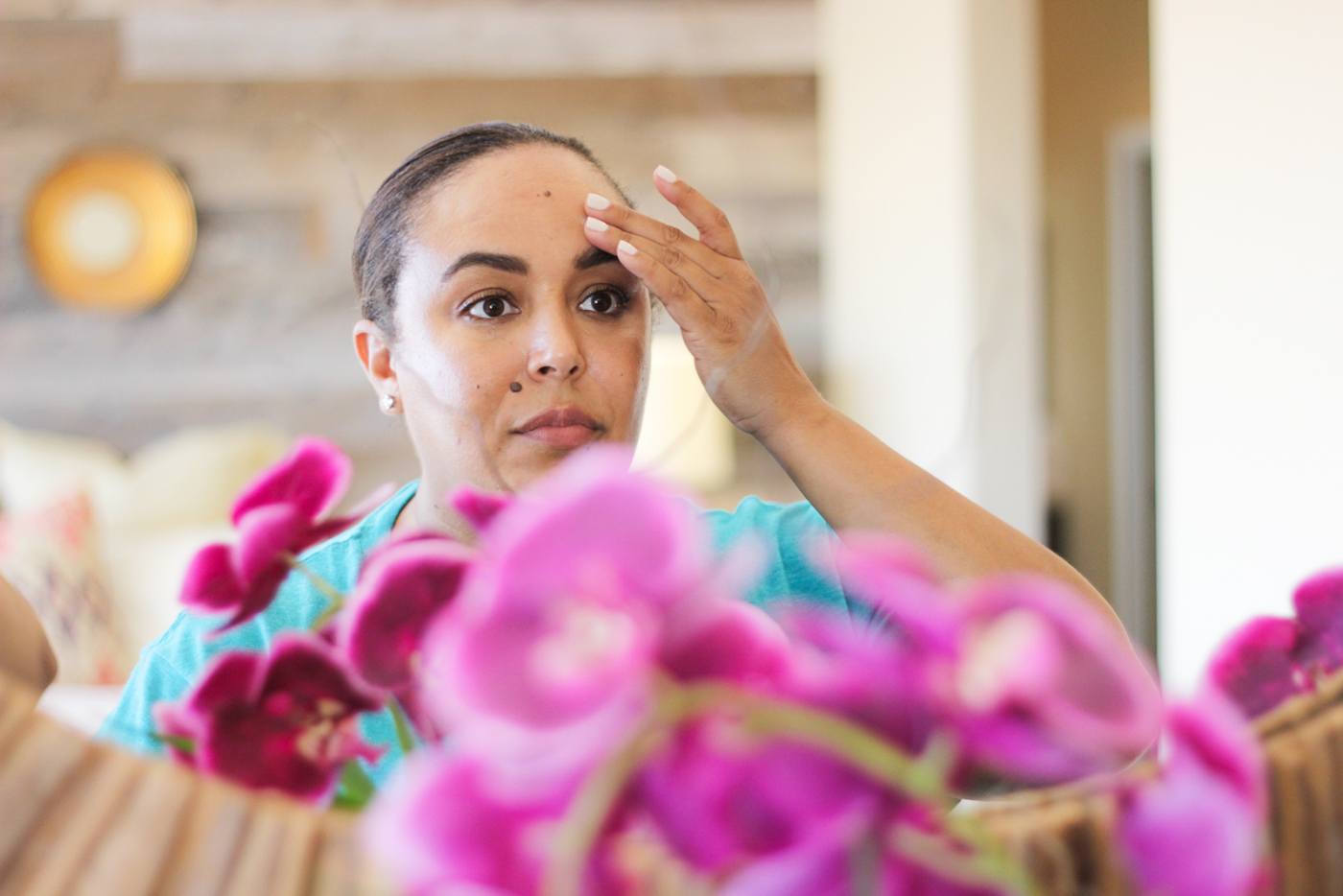 HOW DO YOU EXACTLY USE THE FOREHEAD RESET SYSTEM?
To use the Olay Labs Forehead Reset System, it is SUPER simple and easy. Each kit (retailing for $99) contains 28 overnight forehead treatment patches and 1 x 10ml pump of topical cream (approximately one month supply of cream).
Open your Forehead Reset System, after cleansing your face at night but BEFORE any other skincare step (serum, moisturizers, etc)
Use one pump of the topical cream and pat the cream into your forehead
Then take one of the forehead patches and apply the patch to your forehead applying it very smoothly
Head to bed, and catch some zzz's
In the morning, remove the patch before cleansing your skin, then stare in the mirror in awe of how amazing this little overnight wonder is working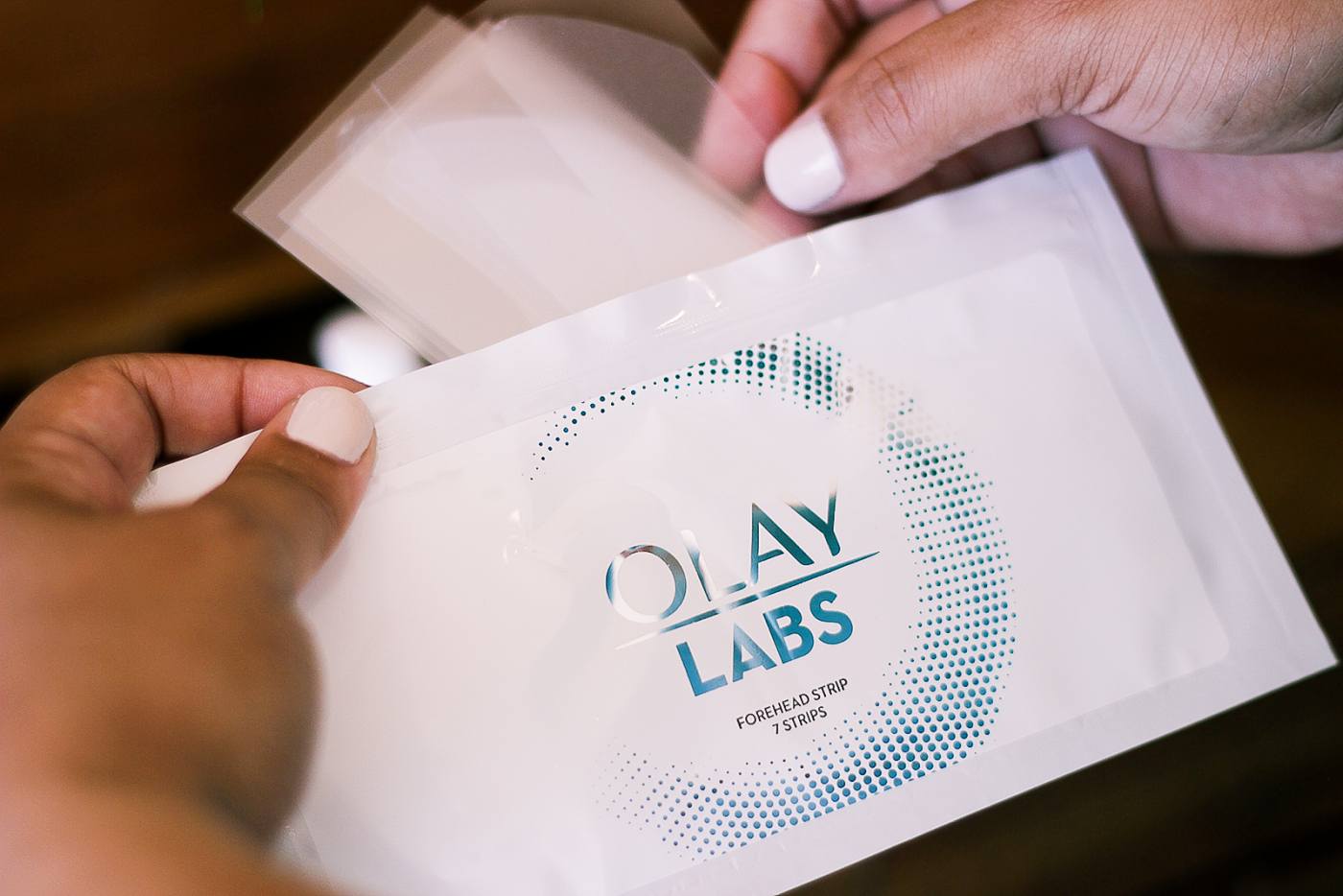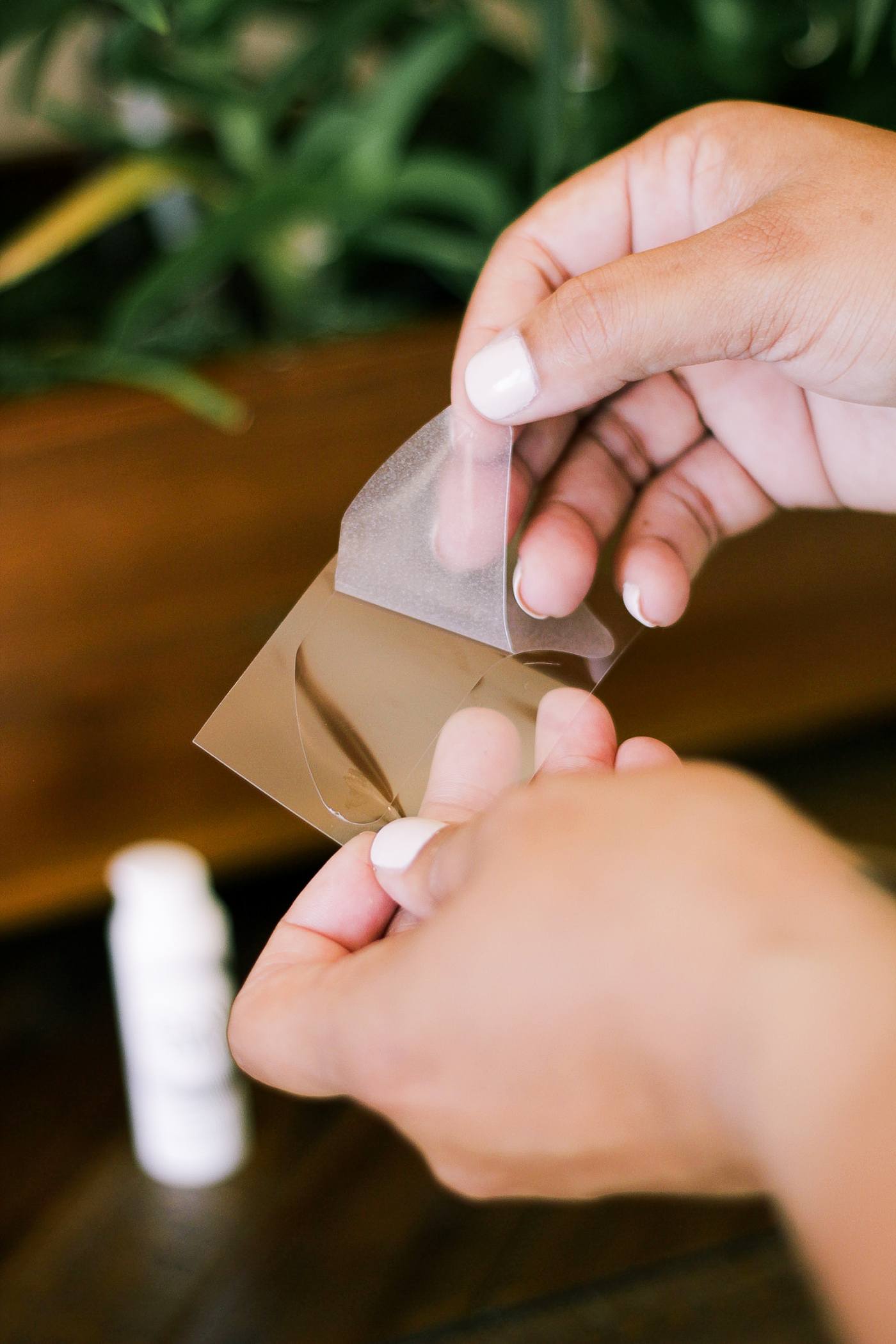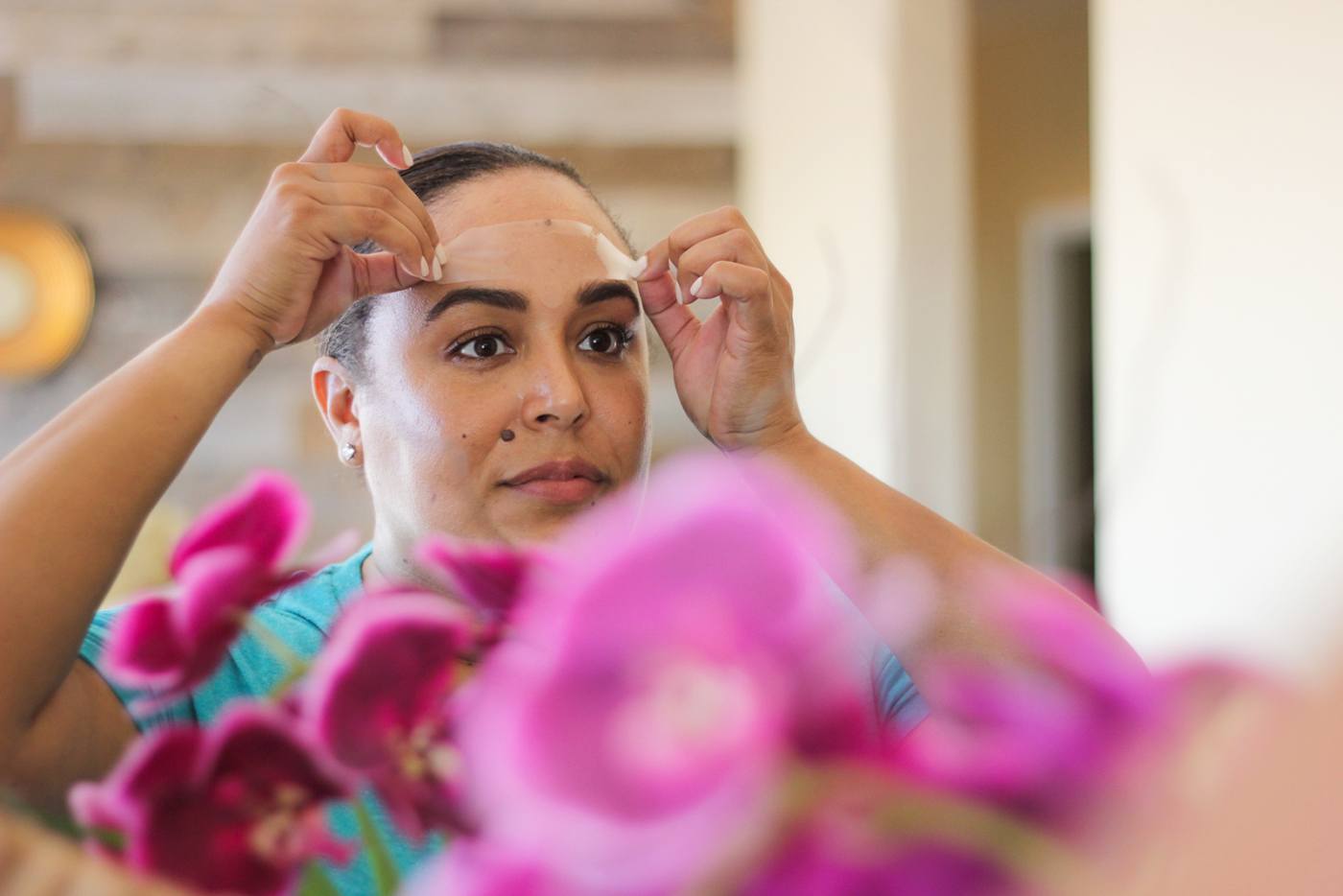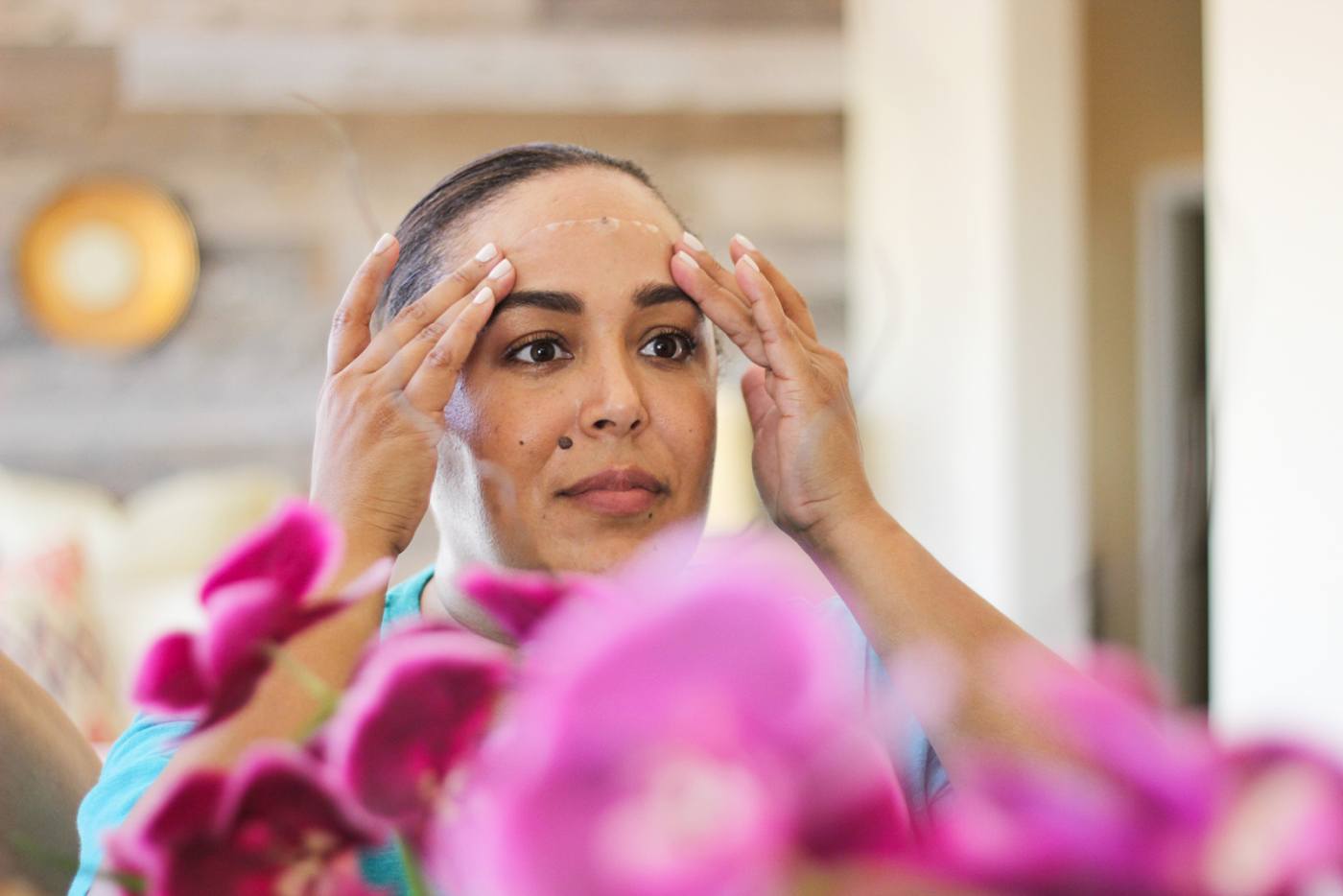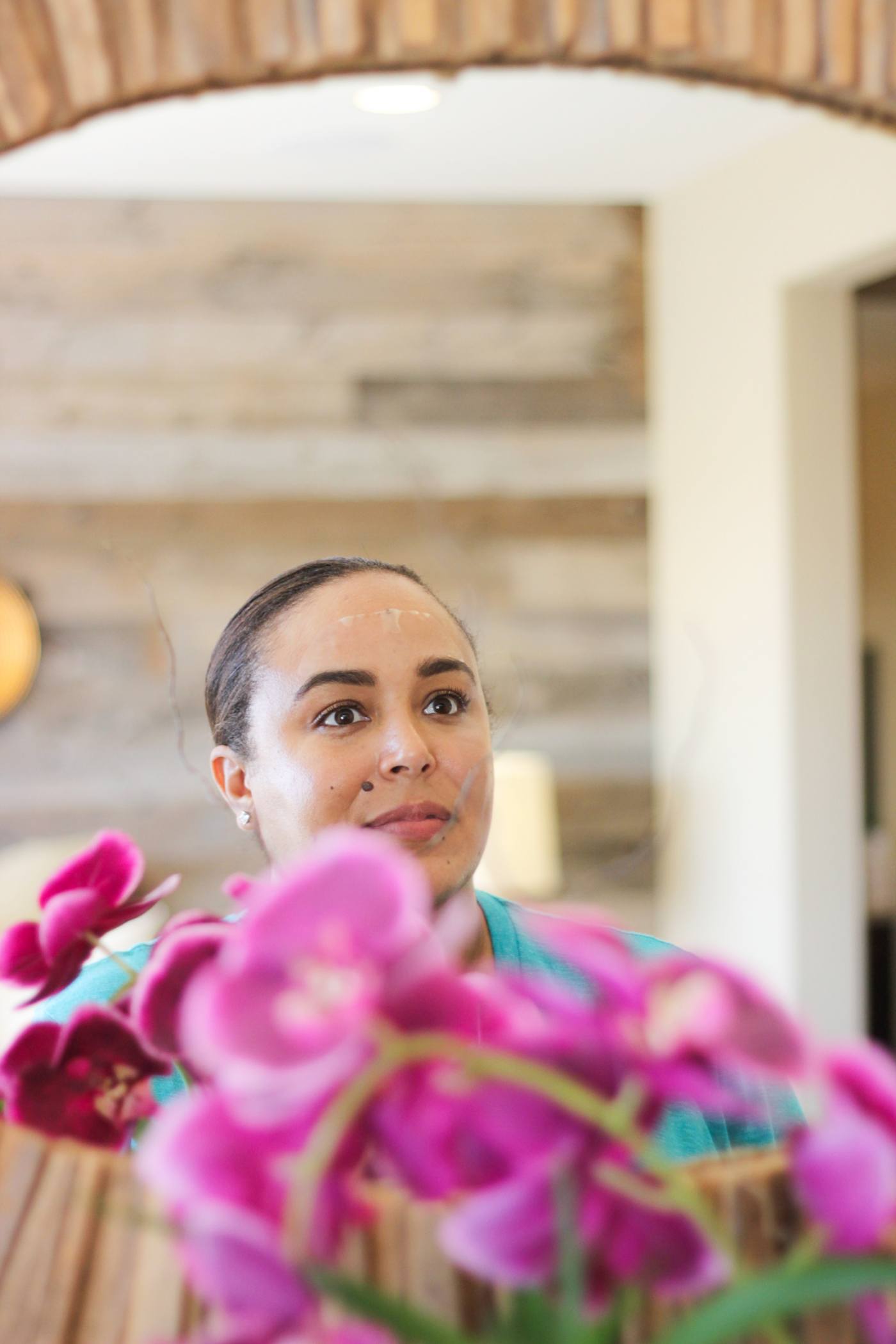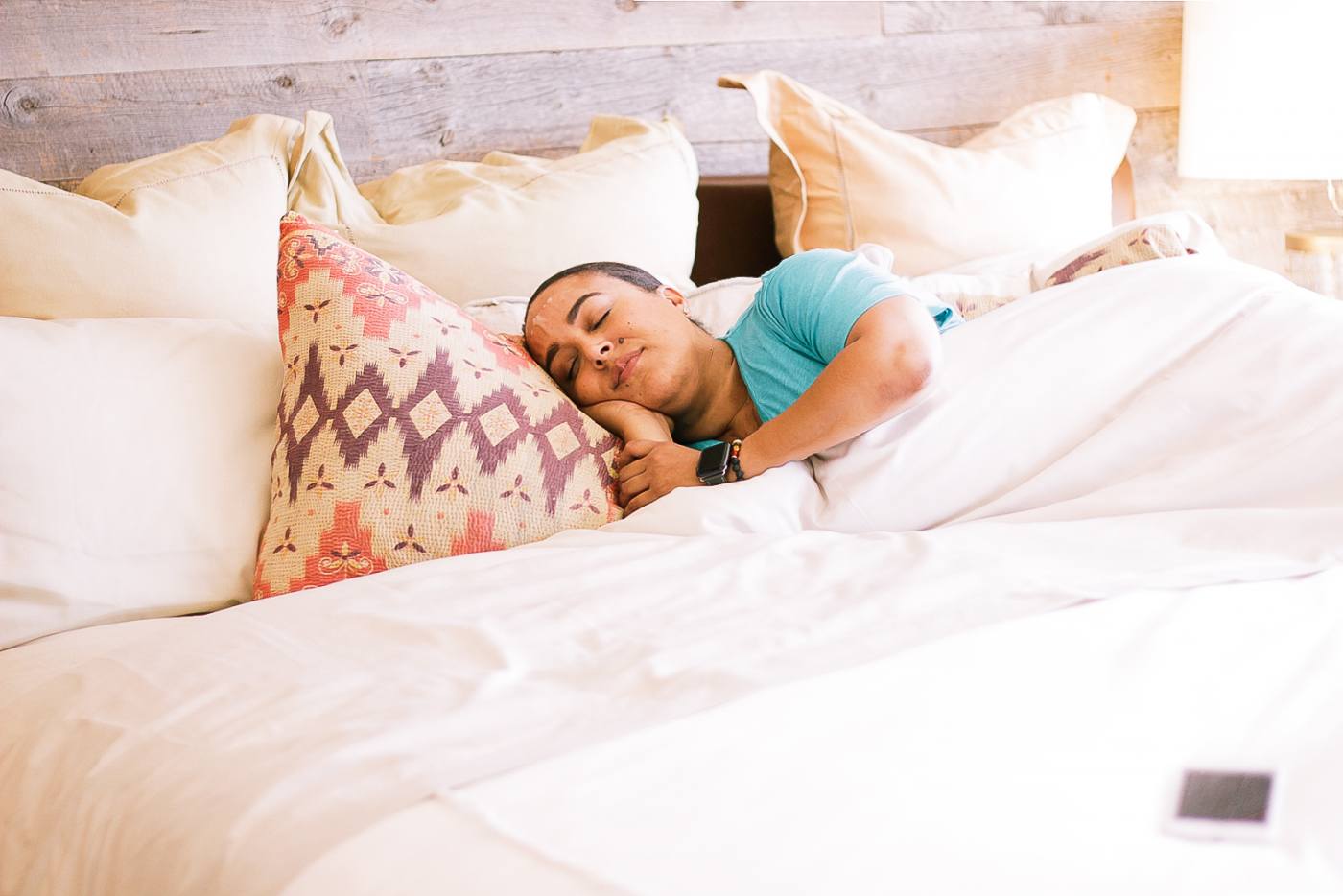 So there you have it ladies, if you are like me and forehead wrinkles have you contemplating the needle/injections approach, do yourself a favor and try the Olay Labs Forehead Reset System. This game-changing overnight anti-wrinkle treatment will seriously blow your mind. I know it has officially blown mine. So what are you waiting for? Smooth while you snooze, and get rid of those pesky forehead wrinkles minus the needles and invasive procedures, thanks to the Olay Labs Forehead Reset System. Visit Olaylabs.com for more information and to try the Olay Labs Forehead Reset System for yourself.

Love this post? Pin for Later:

This is a sponsored conversation written by me on behalf of OLAY LABS. The opinions and text are all mine.
anti-aging Anti-Aging Tips Forehead Wrinkles Olay Olay Labs Olay Labs Forehead Reset System