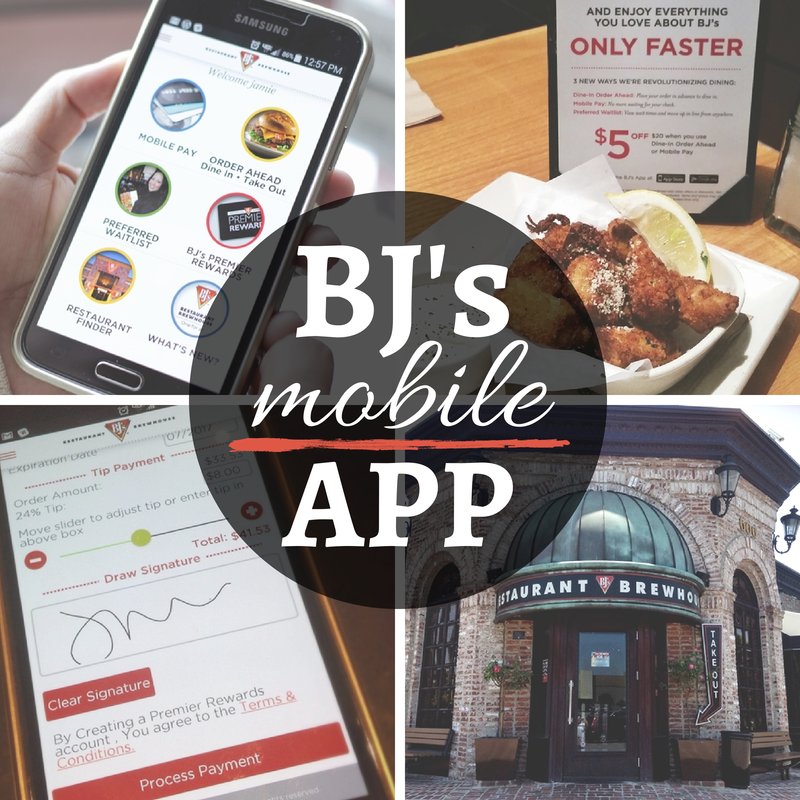 This shop is part of a social shopper marketing insight campaign with Pollinate Media Group® and BJ's Restaurants, but all my opinions are my own. #DineInOrderAhead #pmedia  http://my-disclosur.es/OBsstV
Oh how I do love me some food. Eating out is a love of mine that tops the list of things I truly love. I know, I know-shocker. Time out with the girls after a long day of shopping- is just something that is on the top of the top. Something about the ambiance out at a restaurant- the drinks, the food, the atmosphere is simply just phenomenal. If you cruise by my Instagram feed you will notice a few things: beauty-of course; family, friends and of course food and beverages. This picture was posted last week when I out and about on an after work dinner- #muchneeded. Drinks, appetizers, salad- yum, yum, yum. Time for me to introduce you all to A Mobile App Like No Other- BJ's Style…

I am a avid BJ's Restaurant lover. When I think of BJ's  I think of the brews on tap, the amazing walls of great tv's showcasing sports games from all various area of the world, and of course the pizookie-yeah the White Chocolate Macadamia Nut Pizooki straight ROCKS! Well now being ahead of the restaurant game BJ's decided to come out with something like no other in the form of – drum roll….a mobile app. The app is available for both iPhone and Android, so all the bases are covered- making it easy to get a table within minutes, easy to order your meal ahead-all at the courtesy of your smartphone without a hassle. Can you say love, love, love!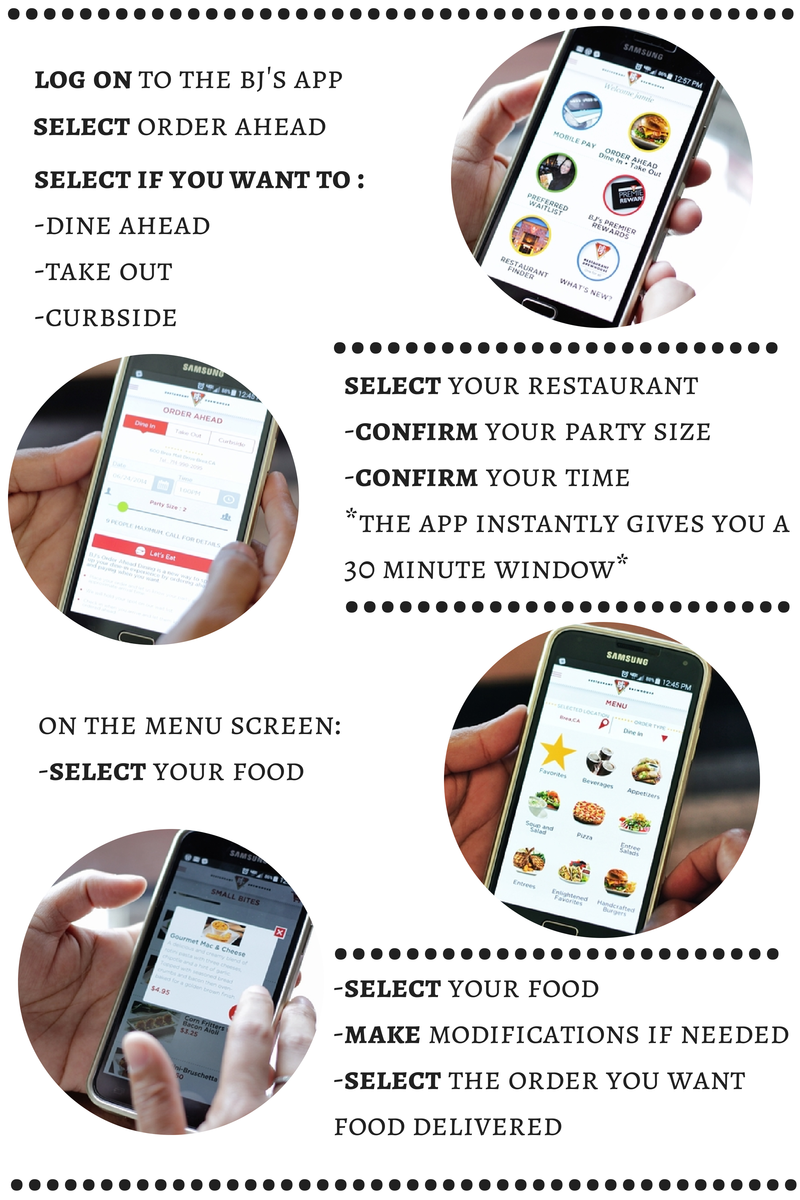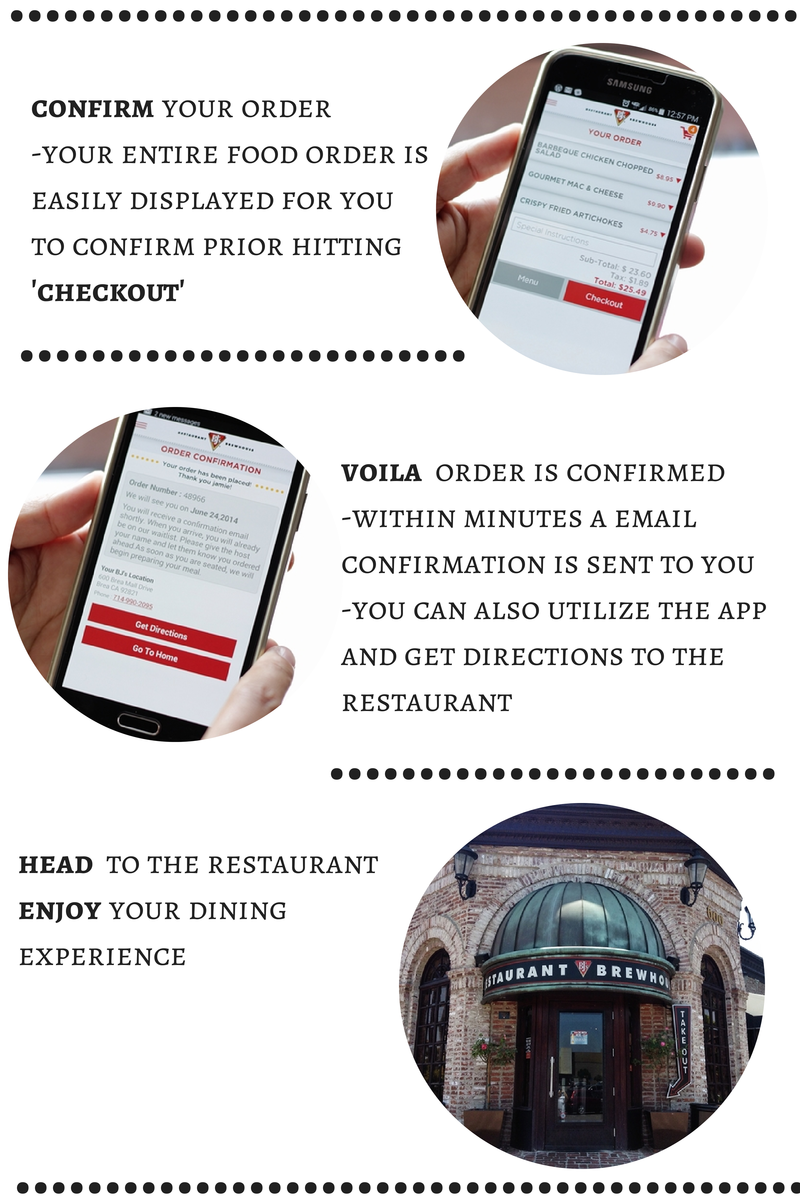 Lets talk about how easy this mobile app seriously makes life- download the app, check your location, confirm your party size, and hit the menu. Select your choices from drinks, appetizers, salads, entrees and dessert. Hit confirm and head to your location of choice, greet the hostess and give them your name. Within minutes your order is put in, and your easy and I mean super easy evening is ready to begin!
Seated at the table, our waiter came over, confirmed our order choices, congratulated us on utilizing the app and chatted with us about the ease of the features. After bringing us our beverages  our appetizers arrived within minutes. Let me just say the fried artichokes and mac & cheese are simply AMAZING. Literally- AH-MAZING!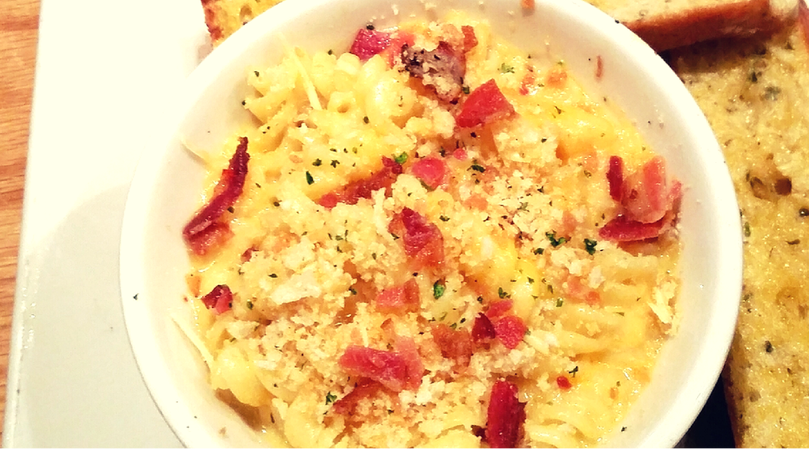 Followed by a paced out meal, some refills on drinks equaling a seriously amazing evening.  Here is the best part of it all, you can even pay your bill via your smartphone as well. Yep- I sure did say- YOU CAN PAY YOUR BILL ON YOUR PHONE. How seriously genius is that? NO waiting for the waiter to come back, no waiting for change- nada. Just log back into the app, hit "mobile pay", enter your credit card information, tip amount, and use the easy sign square to sign your signature before pressing confirm. 1,2,3- Voila! The bill is paid and your ready to go.