Discloure: This post has been brought to you by Target via Mode Media. Thank you all so much for supporting the sponsors that make Makeup Life and Love possible.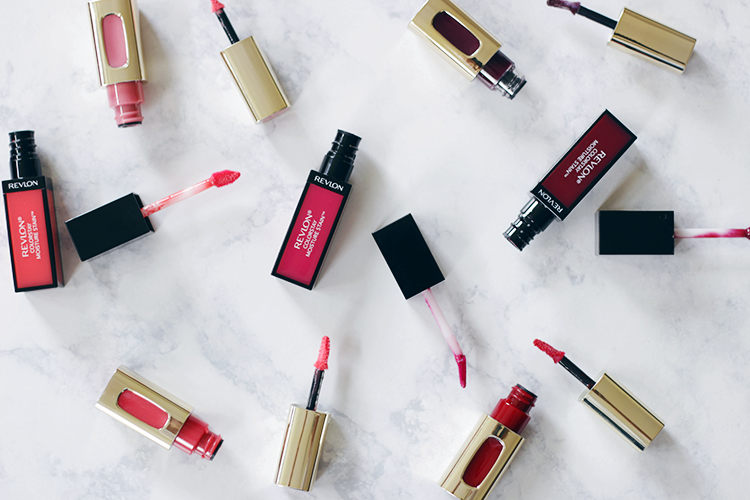 Oh my goodness, can y'all believe we are starting to gear up for summer already? I mean seriously, where the heck is time flying? It feels like just a few weeks ago we were in the midst of the never-ending winter- thank goodness that is over, and now we are jumping full force into warmer weather. It is time to break out your shorts, sundress and, of course, it is also time to pack a punch of color to your beauty routine. When it comes to summer, the one thing that just screams summer beauty to me is a beautiful, bright and bold lip. Gorgeous shades of coral, bright pink, orangey reds, sexy nudes, even vampy berries can just enhance any mood and brighten up any day. One thing is for sure, when it comes to rocking a bright and bold lip, a small fear often resonates in the back of my mind that I will end up looking a bit clown-like. So with that being said, I have gathered a few tips and tricks together that I have found help when searching for the perfect beautiful, bold lip.

TIP 1: WHEN IN DOUBT OPT FOR CORAL
If there has to be one go-to shade for a bright, bold lip I would recommend to everyone a coral lip. Coral lips are just those overall pleasing shades that everyone can pull of perfectly. Coral is one of those shades that just sits perfectly in the middle of the color spectrum and looks glorious on ALL skin tones. It gives the oomph and brightening of a red without being too daring. It gives you a 'this goes with everything' vibe like a nude lip and the flattering effect of a pink without feeling too girlie or doll-like. Corals lips just go with it all from a day out shopping with your friends, to teacher-parent conferences, all the way to date night with your beau- a good coral lip can be rocked all day and all night.
TIP 2: HOLD THE BLUSH
For me, holding the blush is a no-brainer, especially since me and blush have a bit of a love/hate relationship anyway, however when it comes to rocking a bold and bright lip I think toning down the blush is one factor that needs to be executed in the equation. Sometimes rocking a bright, bold lip and blush gives that a-la clown-like look unless you are going for an overboard couture styled look. If you are saying to yourself 'Jamie, I can't live without my blush', then I say opt for a bronzer. It will give the skin a bit of dimension and warmth as well a gorgeous golden glow. TIP: If you are a bit heavy handed and go a bit overboard, just run your foundation brush over the top to help tone it down a bit.

TIP 3: START SLOW + WORK YOUR WAY UP
Now this is one I can't stress enough. I, for one, know it took me a long time to get into bold, bright lips because from my everyday look it was just a bit of a "WOW" moment, and I was overcome with a huge feeling of being overwhelmed from a bit of too much color- let's just say the shock made me wait years before trying a bright lip again. So I say transition into it slowly if you are wary at all. Start with a bit of a sheer, glossy texture, then make your way up to a medium wash of color before you are ready to jump all in and rock those bright and bold lips like a boss. TIP: Not sure if you are in between jumping in full force and a bit hesitant, start with dabbing the bright shade into the lips lightly creating a bit of a smudgy like stain on the lips. These were huge on the runways, and can be equally wonderful when trying to test out hot bright and bold you want to go. TIP: If choosing a bright and bold matte shade, a good rule of thumb is to: Apply, blot, and reapply another layer to help ensure a good even application.

TIP 4: FIND YOUR SHADE
Let's talk about shades, finding your perfect shade helps when you are gearing up to rocking the bright and bolds. There are various hues when it comes to pinks and reds; ranging from cooler blue-ish tones to the warmer, slightly yellow shades. Here is a quick rundown of what I have found for skin tones:
Fair to Light Skin: opt for a HOT PINK or a TRUE RED. Avoid bright neon orange shades as they will make your complexion a bit dull and sallow. Most fair skinned beauties have a slight pink undertone and a hot pink will brighten up your complexion.
Medium to Tan Skin: opt for a BRIGHT ORANGE. A beautiful bright orange will bring out the olive and golden undertones in your skin.
Bronze to Dark Skin: Your options are wide open. BRIGHTS are your friend, and you can handle more color than other skin tones ranging from bright pinks, to hot fuchsias and poppy reds. The sky is the limit.

TIP 5: KEEP IT SIMPLE
A key rule when rocking a bright and bold lip, is to focus on one feature and keep it simple. If you are going for a bright and bold lip then it is imperative to tone down the rest of the look. That means hold off on the sparkly eyes, and overly dramatic smoky eyes. Keep it simple by doing a bright and bold lip with a simple winged liner. Go from sparkly shadows to using a more matte and natural eyeshadow.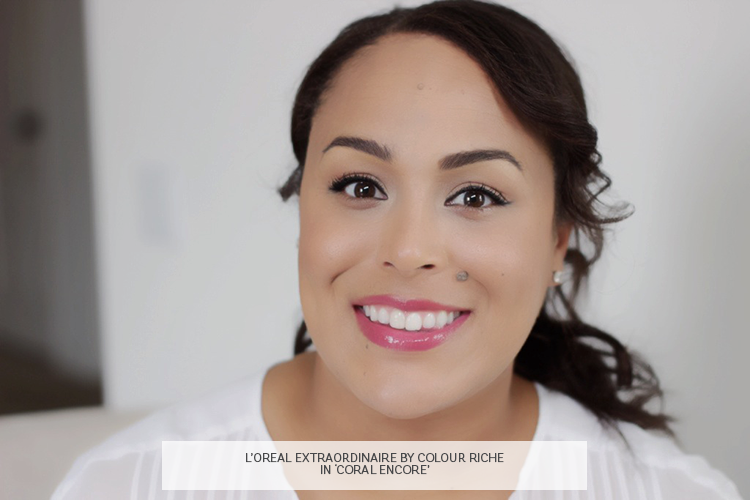 So there you have it, pep talk complete and time to move on to going bold and bright with those lips. Grab your best bright pink, sexy go-getter red, or vampy berry and show the world- your lips are movin'… Bright and bold lips are fun, fearless and fabulous-talk about instant confidence. From sheer and glossy to bright, bold and matte, you can have a blast and give an instant update to any makeup look- trust me this summer bright and bold lips will be your best friend, you'll see. HELPFUL TIP: Stock your beauty bag this summer with your favorite bright and bold lip shade, a BB cream and a mascara- 3 simple beauty products to help keep your summer beauty routine flirty and fresh at all times.
So what are you waiting for? Grab a bright shade you have been wanting to test for a while or layer on that dark, vampy berry shade you have been lusting for since winter and experiment. Sometimes it is time to have a little fun and break all the beauty rules, right?
Find your style @TargetStyle

Disclosure: Compensation was provided by Target via Mode Media. The opinions expressed herein are those of the author and are not indicative of the opinions or positions of Target.
[otw_shortcode_divider margin_top_bottom="30″ text="SHOP THE POST" text_position="otw-text-center"][/otw_shortcode_divider]

[thefeedproducts style='four'] [ReviewDisclaimer]
Bold Lips Bright Lips L'Oreal Maybelline NYX Cosmetics Revlon Target Tutorial