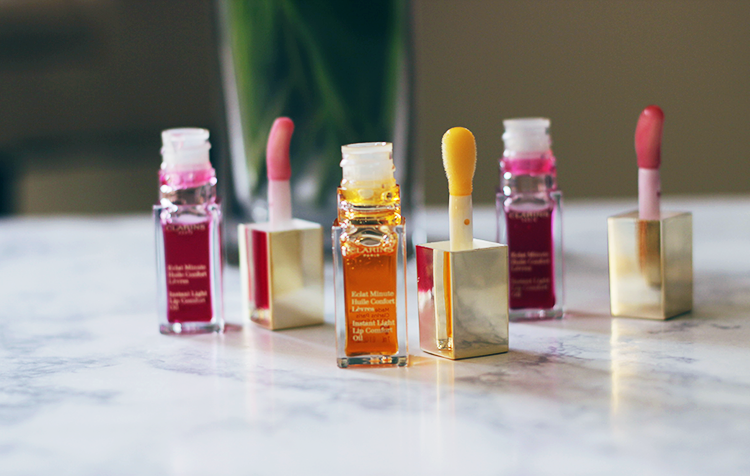 So right now it seems that oils are definitely having a bit of a beauty moment. When my skin is feeling dehydrated or aggravated I tend to reach for some sort of an oil. So imagine my surprise when a whole new kind of oil came leaping into the beauty world for lips- literally I squealed with glee BIG TIME. I was wandering around Sephora- something that happens what seems weekly­ and started testing out the YSL Volupte Tint-in-Oils, while I left empty handed, what was waiting for me at home would change my life forever, and boy it's a good one…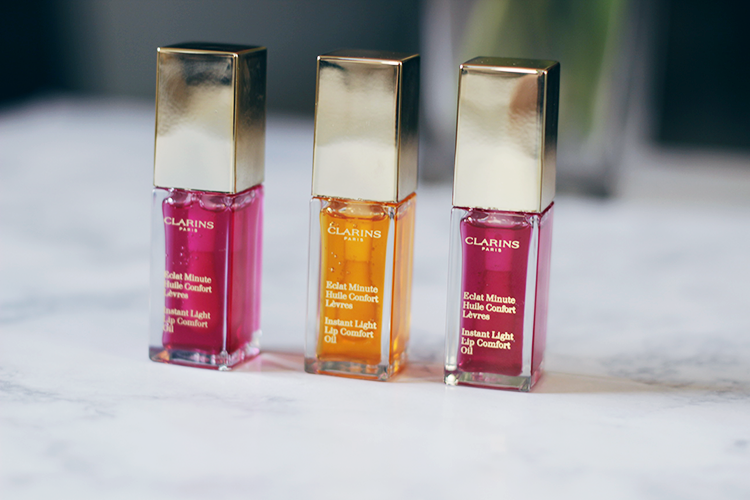 Selling out nationwide at all Clarins counters worldwide- yes, I said worldwide, the Clarins Instant Light Lip Comfort Oil-$23 USD, are beauty must-haves that are totally worth the wait on the waiting list to grab your hands on one of these instantly. Now long time readers around here know how much I love a good oil, as well as how much I love Clarins as a brand overall. But these babies are taking my love of the line to a whole new level. These plant-based oils are simply AMAZINGNESS in a tube. Available in two beautiful shades-that smell equally divine­: Honey and Raspberry, these comforting lip oils are rich in comfort and soothing action on the lips all while NEVER being sticky or tacky. The texture is something unlike anything I have ever tried, it almost feels thick like honey but without the goopy and stickiness. The applicator is O-M-G AMAZING as it is the perfect doe foot that literally is the perfect size for lips and on-the-go beauty.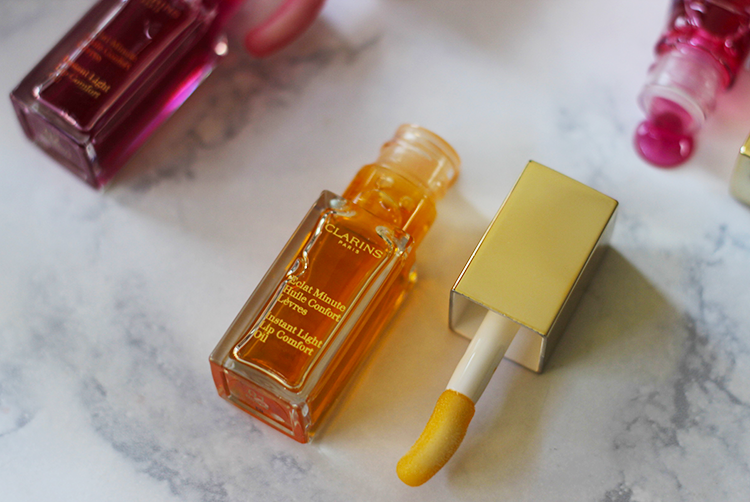 This lip oil is the epitome of makeup meets skincare with this creation. A unique plant based formula incorporated with a 100% natural blend of organic jojoba to nourish and add a hydrating silky shine to the lips, mirabelle oil to help prevent dehydration and hazelnut oil to help plump, nourish and soften the lips instantly. The raspberry shade also contains raspberry oil to help ward off pesky premature aging. The scent of this formula is amazing. Its not overpowering at all, and it literally has the sweetest hint of either honey or a bit of a berry like scent in the raspberry formula. This lip oil layers the lips effortlessly with the most high gloss formula. The honey doesn't tend to give off a shade, but is the perfect lipstick companion, while the raspberry gives a sheer wash of pink tint to the lips and can be used to enhance a pink lip beautifully. Trust me YOU NEED this product in your life, it is literally a beauty-changing step in your beauty routine. You'll thank me later.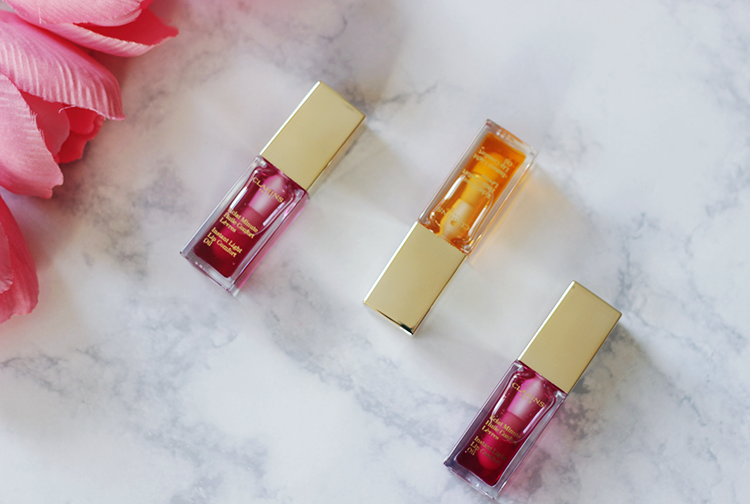 So lip oils, are you in? Or are you out? I am totally behind this new trend in lip products and cant wait to see what other brands will follow suite. A beautiful tube with impeccable moisture, never leaving the lips sticky and just comforting goodness to the lips? Yep, I likey….
*PR SAMPLE
[ReviewDisclaimer]