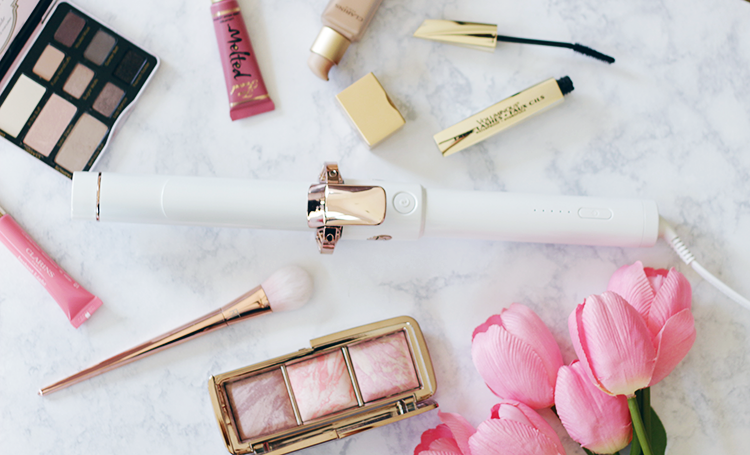 When it comes to hair, I am a HUGE believer of taking the less is more approach. For me I am all about the easy and quick- i.e: lazy hair. To me hair is just one of those things that I can do without spending loads of time on. The least amount of product the least amount of styling, and I am usually sold in a BIG way. I have been through the times of big hair, crimped hair, and the horror of overly teases hair a la 80's hair. Fast forward many years later and I have fully become am a less is more kind of gal, and anything that can give me a few more minutes catching z's, I am in love. So with that being said I am letting you in on a new addition and technique to my routine. Are you ready?
So you might be wondering what is this new addition and technique I am talking about, if you follow me on Instagram you may have seen a bit of a sneak peek of this gorgeous rose gold goodness. So lets just jump right on in. My newest addition to the routine is the T3 Twirl 360 Motion-Sensing Auto-Rotating Styling Iron–$230 USD. What is the T3 Twirl 360 exactly? Well let me just say this rose gold beauty is gorgeous beauty shortcut. It is a new one-of-a-kind styling iron that features the AMAZING patent-pending motion-sensing technology. This auto-rotating styling iron is simply gorgeous with its 5 different heat settings up until 410 degrees, 2 auto-rotating speeds, all while giving you frizz-free, simple curls or easy beachy waves all with the touch of a button and a simple flick of the wrist.
You are probably wondering HOW the heck do you use this thing? This auto rotating iron takes all the complication out of styling your hair. It is literally simple as one, two, three. First things first, you plug this beauty in and select your ideal heat setting. Within a few seconds of heating up, you'll grab a small to medium sized section of hair and slide the styling iron down to the tips of your hair. Followed with a easy simple flick of the wrists and the click of the button you instantly activate the auto-rotation. Once your hair reaches the root of your hair or the point you want your curl to start– don't be afraid it won't burn your scalp, you let go of the button. Hold in place for about 5 to 10 seconds depending on how your hair tends to hold heat. Release the clamp, and voila…. GORGEOUS, fuss free curls.
A FEW T3 TWIRL 360 TIPS:
Push the on/off button once to turn the iron into slow twirl motion. I for one recommend doing it the first time to get used to the auto-rotation.
Push the on/off button once and hold in order to turn up the speed to a faster mode of auto-rotation.
Double click the on/off button to adjust the heat settings from lower to the highest of 410 degrees.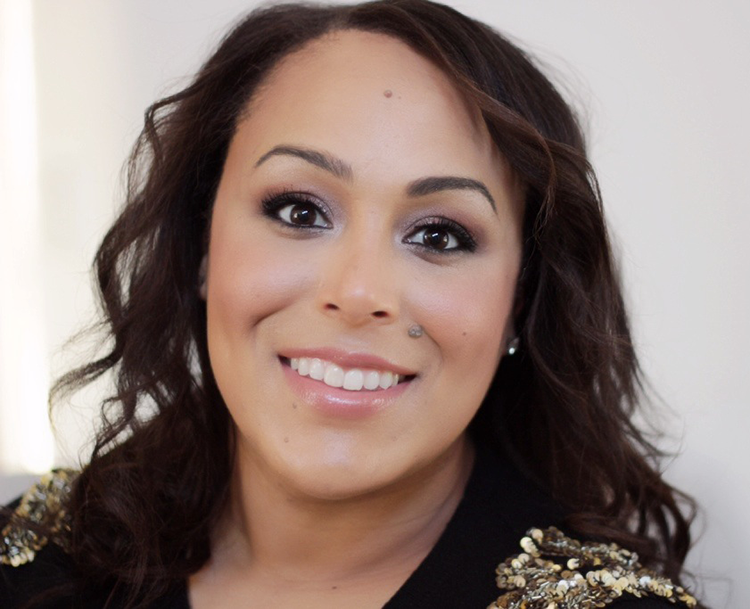 I have been using this auto-rotating miracle just about every few days lately. I have been able to spritz a bit of heat protectant spray to the locks, followed with some solid twirl 360 action, topped with a bit of hairspray and hair gloss and my hair has been loving it. Day 1, I have gorgeous classic, bombshell curls. Day 2, my long lasting curls are starting to fall a bit into Kate Hudson like beachy curls. By Day 3, I have looser waves that need a bit of a touchup on just a few pieces. Needless to say I think I may have found a fuss free hair lovers perfect match. Once you get the hang of it- it takes time to realize you have very little work to, it's super simple and you'll never look at a curling iron the same- that's for sure. So what are you waiting for? One your marks….Ready, Set, Twirl…
[otw_shortcode_divider margin_top_bottom="30″ text="SHOP THE POST" text_position="otw-text-center"][/otw_shortcode_divider]

[thefeedproducts style='one']
* PR SAMPLE
[ReviewDisclaimer]