Disclosure: This post is written in collaboration with Lunchbox and SIMPLE at Walmart. All thoughts, opinions are my own.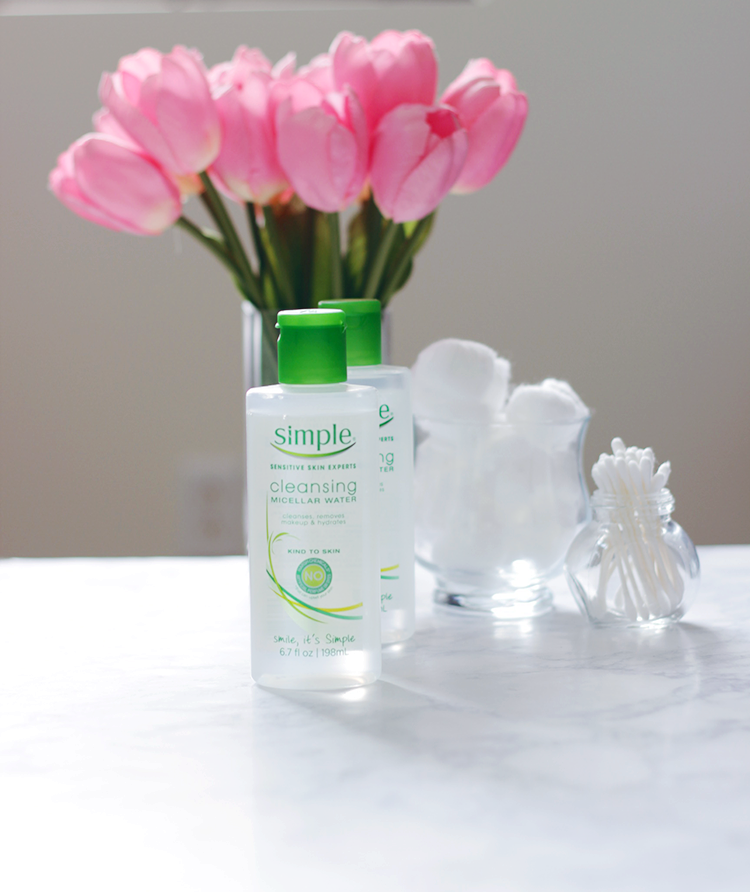 Lately I have started to become quite the 'minimal person' per se- albeit maybe lazy is a more accurate word to describe how I have been feeling when it comes to beauty. My makeup routine has become more streamlined for work into a bit of an uber minimalistic approach via tinted moisturizer, mascara and pinch of bronzer for warmth. However I am also finding this 'minimal' feeling when it comes to my skincare as of late. I have been falling in love with a product as of late, and let's just say it's the perfect 3-in-1…
A while back I got to start testing Simple Micellar Cleansing Water*, and let me just say WOW, I am impressed. I read a while back that French women use micellar water as their main cleansing source for skincare. It's a one stop cleansing shop and best of all it is a fuss-free, so needless to say if micellar water is a Parisian way of skincare, I needed it ASAP. This quick and easy skincare step is the perfect skincare lifesaver for on-the-go beauty. This stuff is seriously rocking my world. It literally removes everything- stubborn eye makeup-check, dirt and grime-check, all in one simple swipe of a cotton ball soaked with a bit of Simple Micellar Cleansing Water. I am hands down OBSESSED with this stuff. It cleanses the skin completely without just smearing the daily face around. I have been using this as the first step in my routine to help remove EVERYTHING from makeup, to eyeliner, to even the most stubborn of mascaras. I tend to have sensitive eyes, and this stuff has yet to cause any irritation, or flare ups- score! It is super simple as 1,2,3.
Soak a couple of cotton balls in the Simple Micellar Cleansing Water
To remove face makeup I just get to wipe in circular swipes around my skin. For eye makeup- I place the soaked cotton balls over my eyes allowing the formula to soothe, calm and dissolve the makeup- it feels heavenly– the just wipe away the day.
Sit back, relax and feel soft, refresh and hydrated skin within minutes. You can follow your normal skincare regimen afterwards- serums, moisturizers, etc…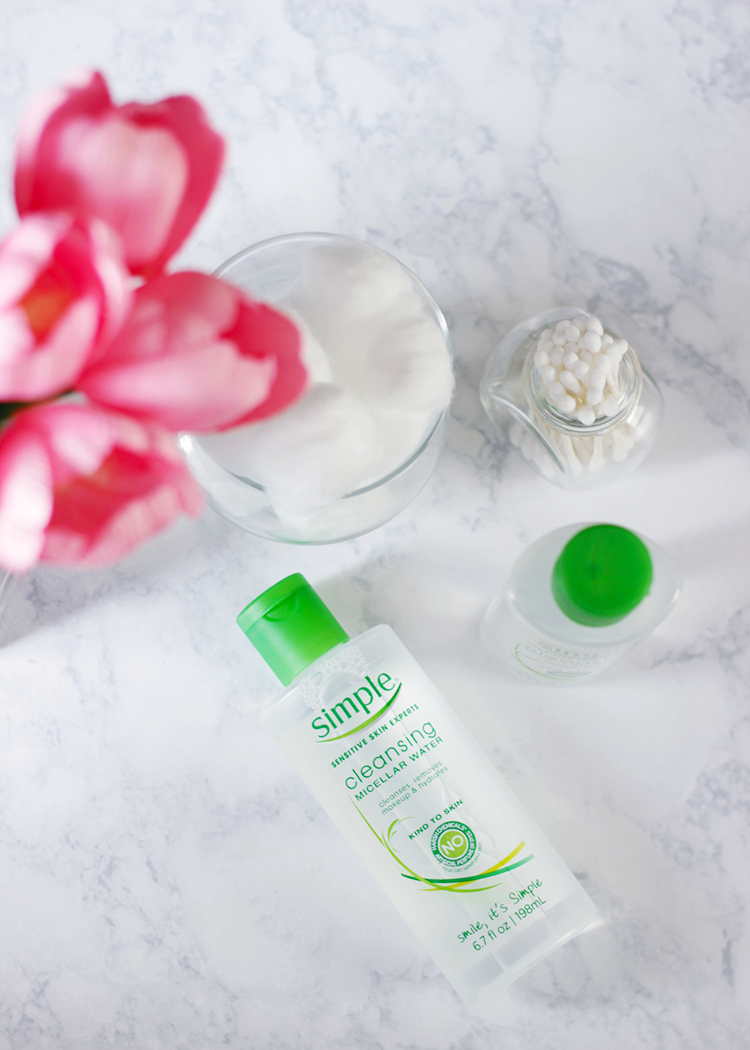 Simple Micellar Cleansing Water is sheer perfection and highly effective. This NEW Micellar Water gently cleanses skin, no rinsing required. Simple Micellar Cleansing Water is formulated for even the most sensitive of skins thanks to:
Triple Purified Water: Our purest possible water to minimize potential for irritation from particles or contaminants that can irritate skin.
Vitamin B3: Known to restore, soften and smooth skin.
Vitamin C: An antioxidant known to soothe skin.
Simple Micellar Cleansing Water, a favorite amongst make-up artists and beauty editors, is now at Walmart. This advanced yet gentle cleanser removes dirt and makeup while unclogging pores with no rinsing required. This beauty must-have is specially designed to thoroughly cleanse skin and instantly boost hydration by 90% with skin-loving ingredients and triple-purified water.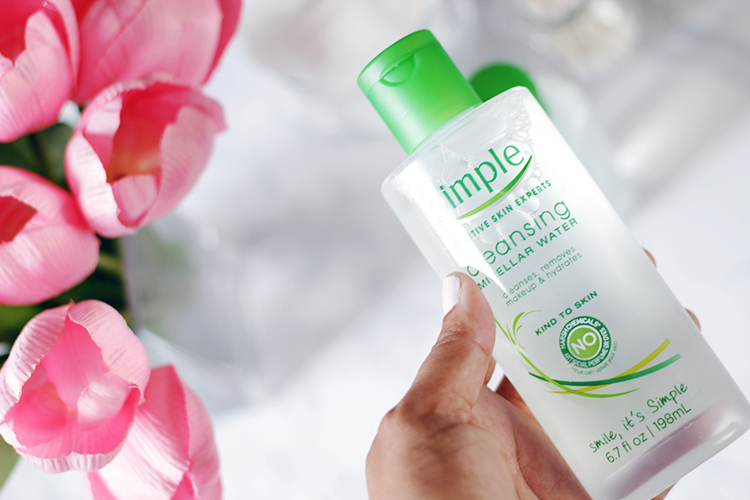 Long gone are the days of baby wipes to remove my makeup- Simple Micellar Cleansing Water is all I have been using in the evening to remove the day, and boy it is much needed. Have you tried the NEW Simple Micellar Cleansing Water yet? Trust me YOU NEED IT NOW! Skincare has never been so SIMPLE, until now that is….
Visit Simple at Walmart to get a $1 off coupon and then share what you think about Simple Micellar Cleansing Water with the hashtag #testthewater.
Disclosure: This post is written in collaboration with Lunchbox and SIMPLE at Walmart. All thoughts, opinions are my own.
*PR SAMPLE
[ReviewDisclaimer]