When it comes to winter, you mainly just think it's cold, cold, and of course more cold. However, when it comes to winter we should all be thinking about cold weather beauty must-haves to help to make dealing with the bitter cold a little bit better overall.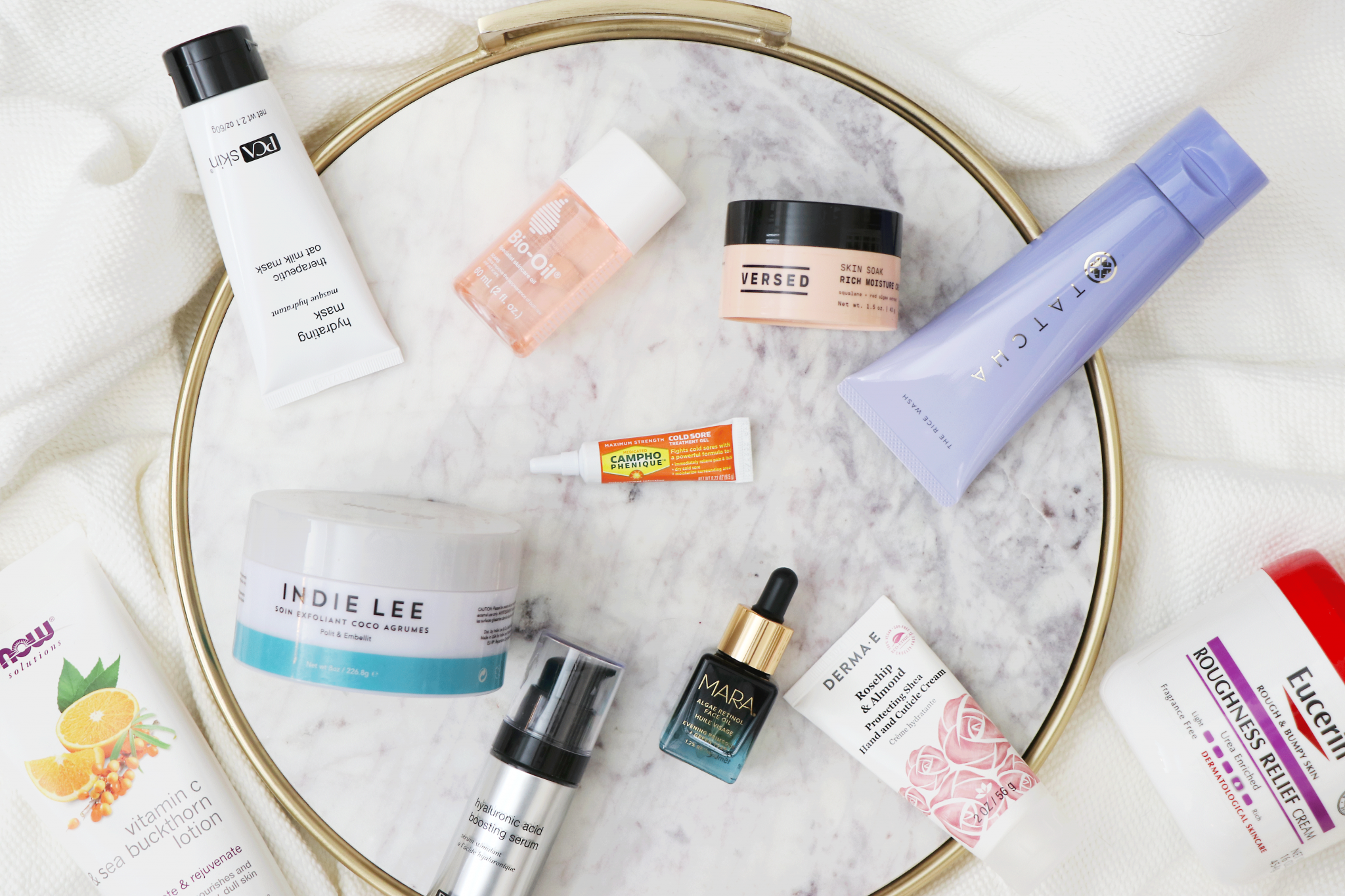 This post is sponsored by BabbleBoxx on behalf of Campho Phenique.
When it comes to winter, living in Southern California can be well- still feeling like summer.  Don't get me wrong we do tend to get some days that the chill factor is on high alert and the wind is insanely cold- but thankfully I always have a few things up my sleeves that are a must when it comes to winter beauty. While it's not rocket science and I am sure most of you already make some of these changes as the seasons change, I figured it was time to write it all down and share all the things that I tend to use (one or two might even surprise you) to keep me feeling great overall from head to toe. So grab your favorite cup of cocoa, get cozy in your favorite loungewear and get ready as I spill the deets on all things cold weather beauty must-haves…
// TIME TO BREAK OUT THE HAND CREAM //
I don't know about you, but I don't deal with the cold that well- especially given that in Southern California it is a rarity- but when it does start to get cold, I tend to relish in being cozy and comfy whether it is under blankets or my favorite loungewear. However, one thing we often tend to not pay attention to until it is too late is our hands. Between washing our hands frequently, and venturing in and out of different temperatures- one thing that is a MAJOR must for winter is a hand cream. I prefer to find one that is both hydrating and protecting as I have found it helps keep both my hands and cuticles hydrated, crack-free, and of course guarded from all environmental stressors.
// REACH FOR A CREAMY FACE WASH //
When it comes to cold weather, I have always been told less is more when it comes to all things skincare- and of course cooler weather means it's time to stop using stripping products (gels and foams in skincare) and start embracing creamy items. I love grabbing a creamy cleanser during the cold months because it not only cleanses your skin but gives it a must-needed dose of hydration/protection – since the winter months can tend to wreak havoc on your skin barrier. Trust me your skin will thank you!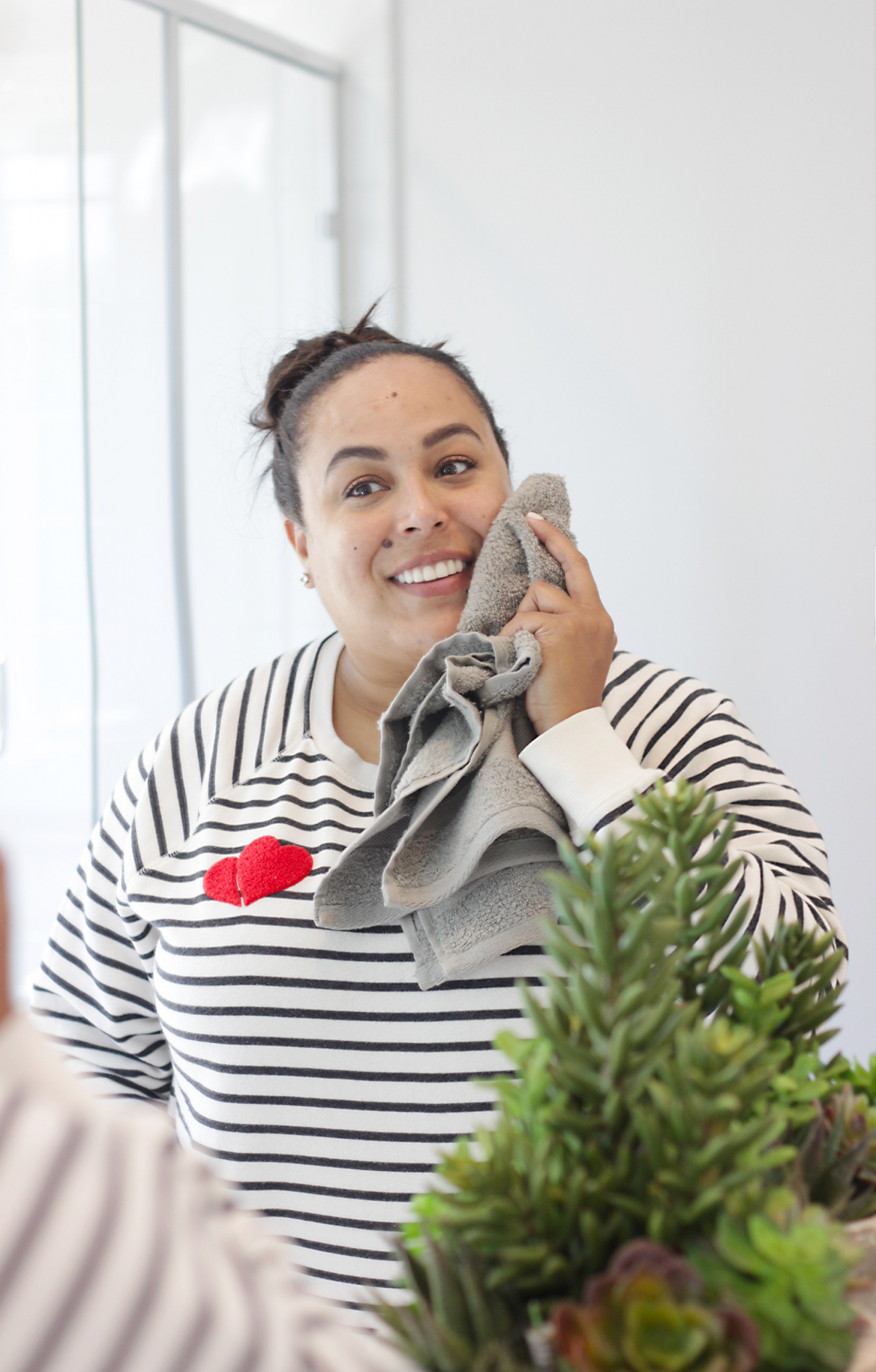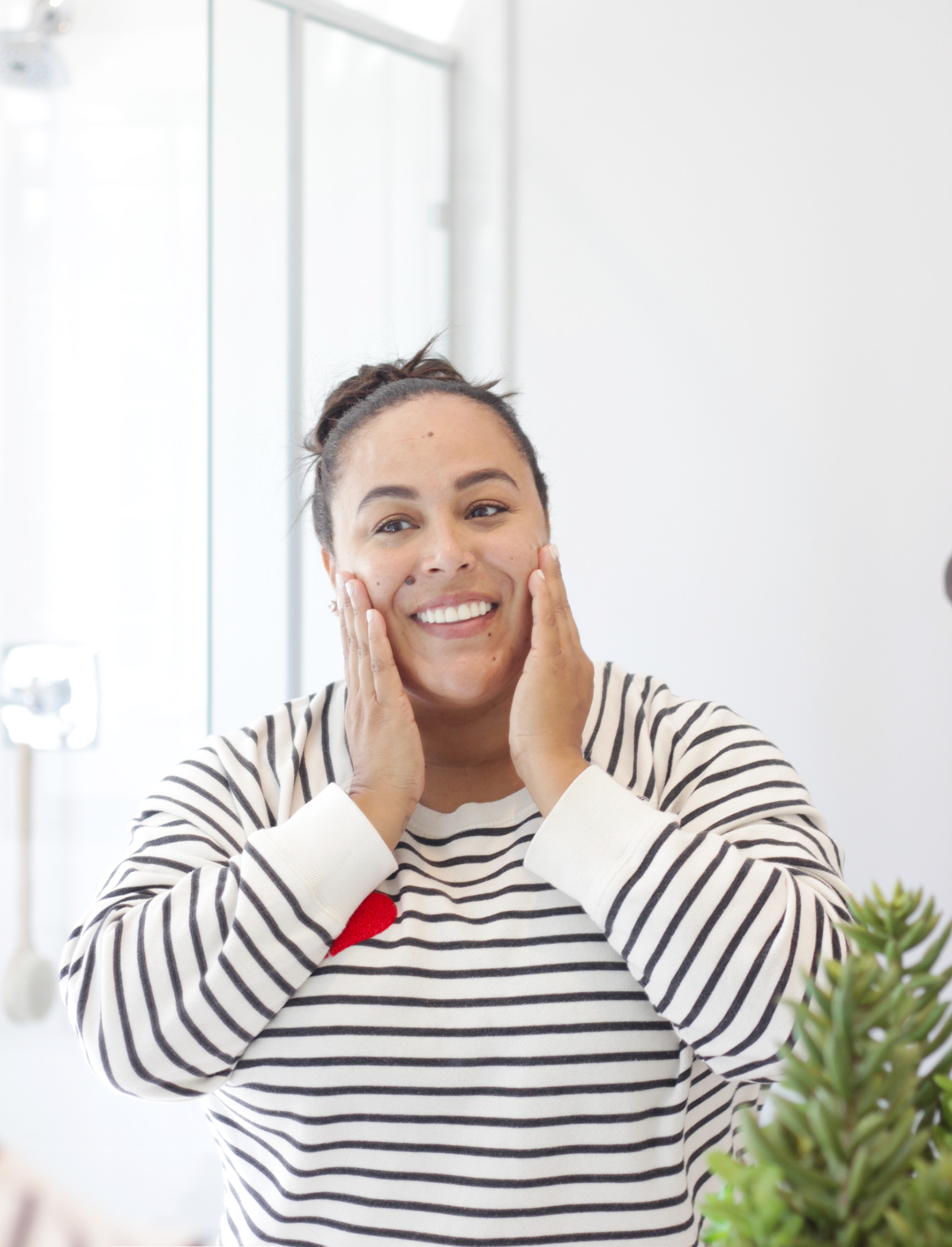 // BE PROACTIVE + PREPARED FOR THE UNEXPECTED //
For me cold weather or any slight change from warm California weather tends to bring on a bit of skin chaos- mainly with me ending in getting a dreaded cold sore/fever blister. For some they can be brought on by stress, environmental changes, or overall health issues.  When I feel one coming on it's almost instantly an itchy, semi-painful feeling so I know it's coming. Thankfully I have been using Campho Phenique Cold Sore Treatment Gel for years as my cold sore treatment because my mom and my sister also tend to get cold sores as well.  The unique combination of active Camphorated Phenol (10.8% Camphor and 4.7% phenol- the maximum over-the-counter concentrations of both active ingredients) makes this clear treatment gel a product that I always will have on hand year round for relief of a cold sore – especially since they can just pop up randomly sometimes when you least expect it. Campho Phenique Cold Sore Treatment Gel also helps not only deliver pain-relief, anti-itch relief and of course antiseptic properties to help prevent secondary infection, it also helps dry the cold sore out. All while it helps promote healing and it helps moisturize the surrounding areas unlike other products I have tried in the past. The best part? It's a one stop shop- as it can be used on insect bites and minor skin irritations It goes on clear and absorbs quickly. I'd call that a win-win, wouldn't you? If you are in the market for a great cold sore medicine- you HAVE to run to your favorite local retailer and give Campho Phenique a try- and bye-bye-bye to those pesky cold sores! Use as directed.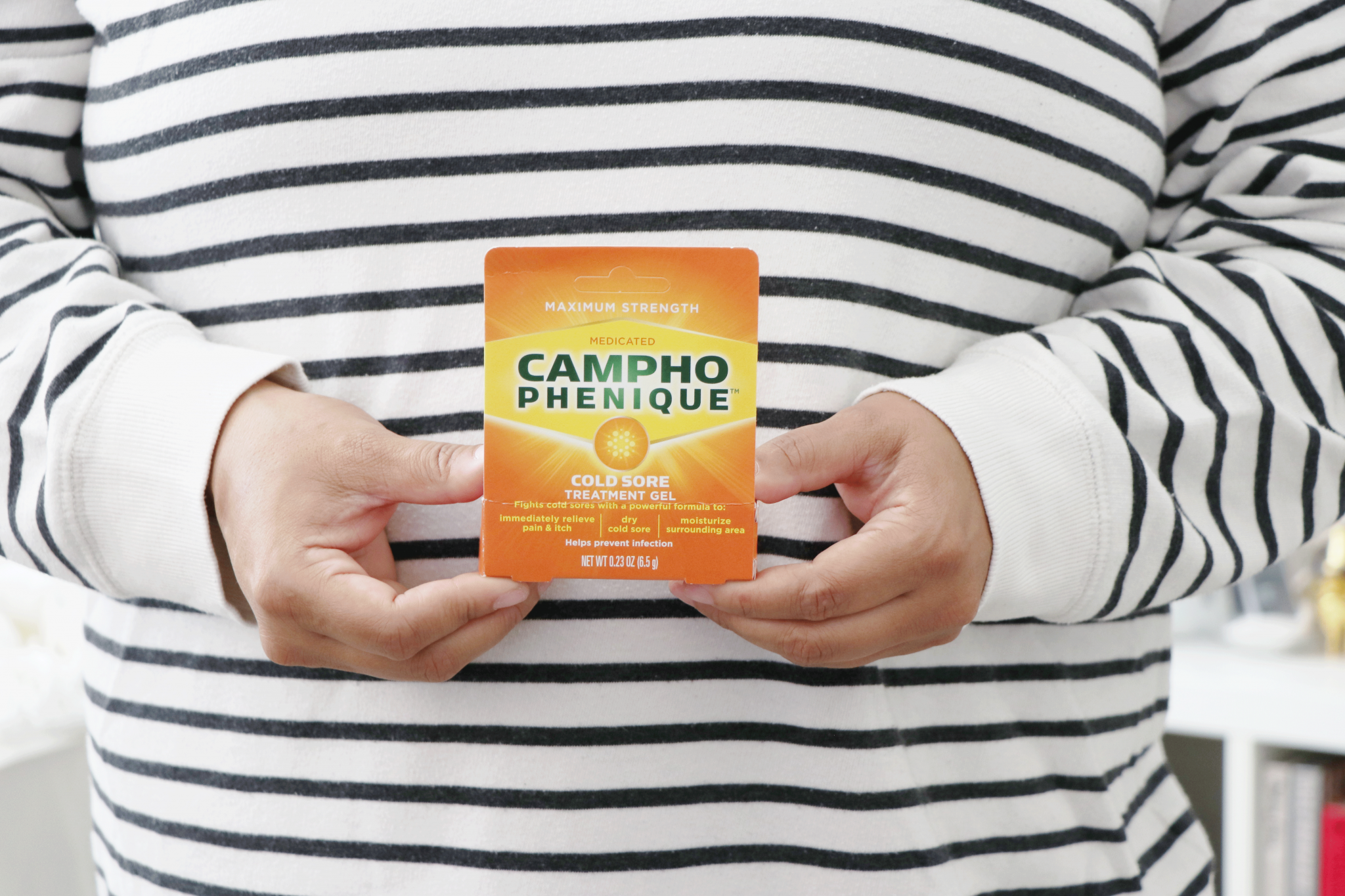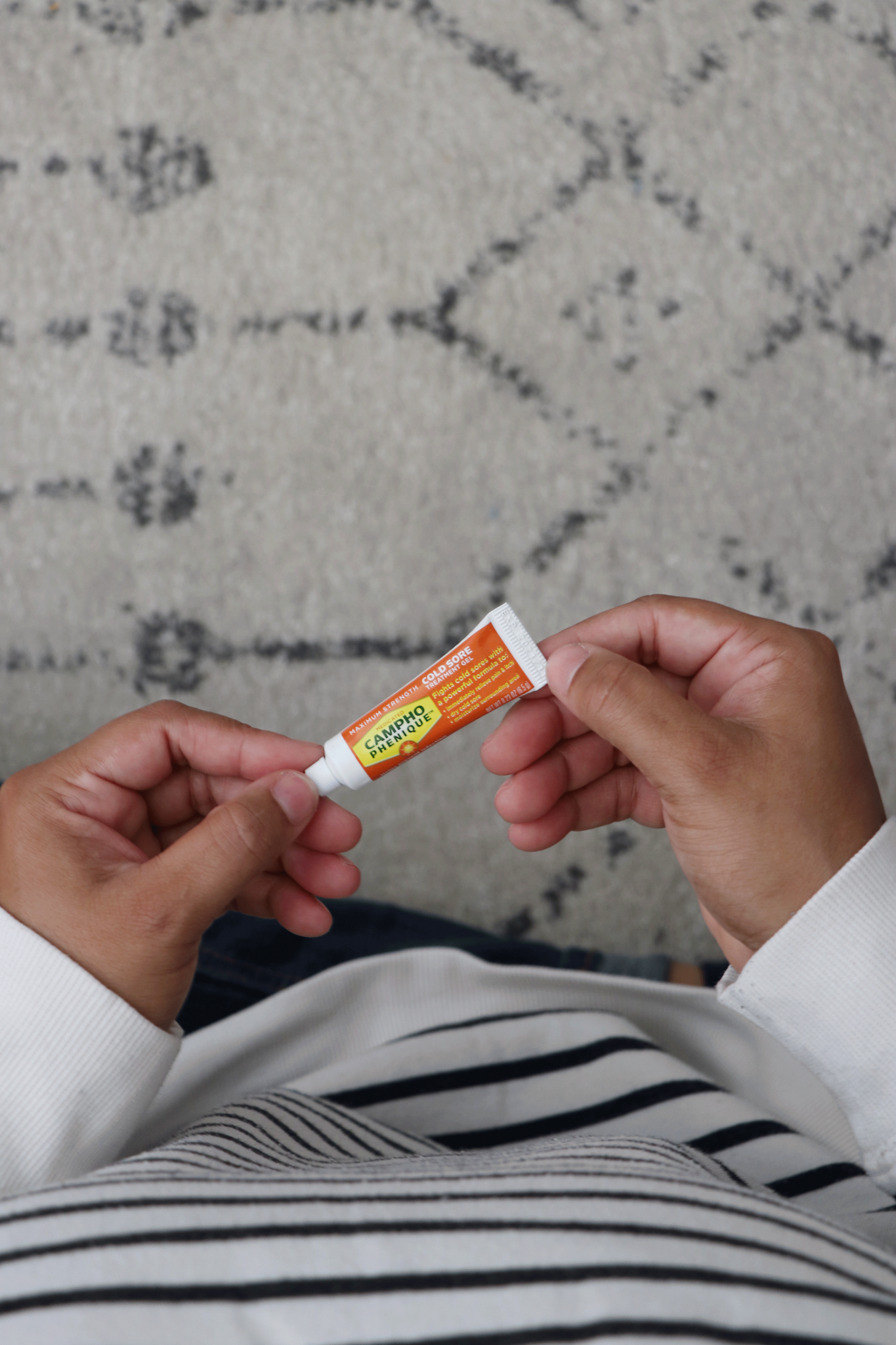 // HYDRATE. HYDRATE. HYDRATE //
With winter weather causing high winds, frigid temperatures and of course just having us all curse the cold as we step in and out of warm places to freezing temps- the cold can cause skin to look overall a little bit ruddy and  dry. That is when the rule of " drink 8 full glasses of water daily" that your mom used to tell you all the time comes into play. In order to keep skin looking in tiptop shape all winter long- make sure you stay hydrated and get those ounces of water in.
Cold weather can dry your skin like no other, and making sure to hydrate, hydrate, hydrate is super important. I like to add a thicker moisturizer to both my face and body skincare stash to help add an extra layer of protection to my skin overall  so I am not left with dry patches on my face caused by the wind or cracking elbows because of the cold, dry weather. I also add in a little thicker eye cream since for me I tend to get super dry under eyes during the cold weather months. One huge thing I have been loving to do is add a humidifier into my bedside table at night to help give my skin back some much needed hydration that it lost through the day. Trust me if you aren't using a humidifier in the cold weather months – YOU NEED TO – it will literally change your life.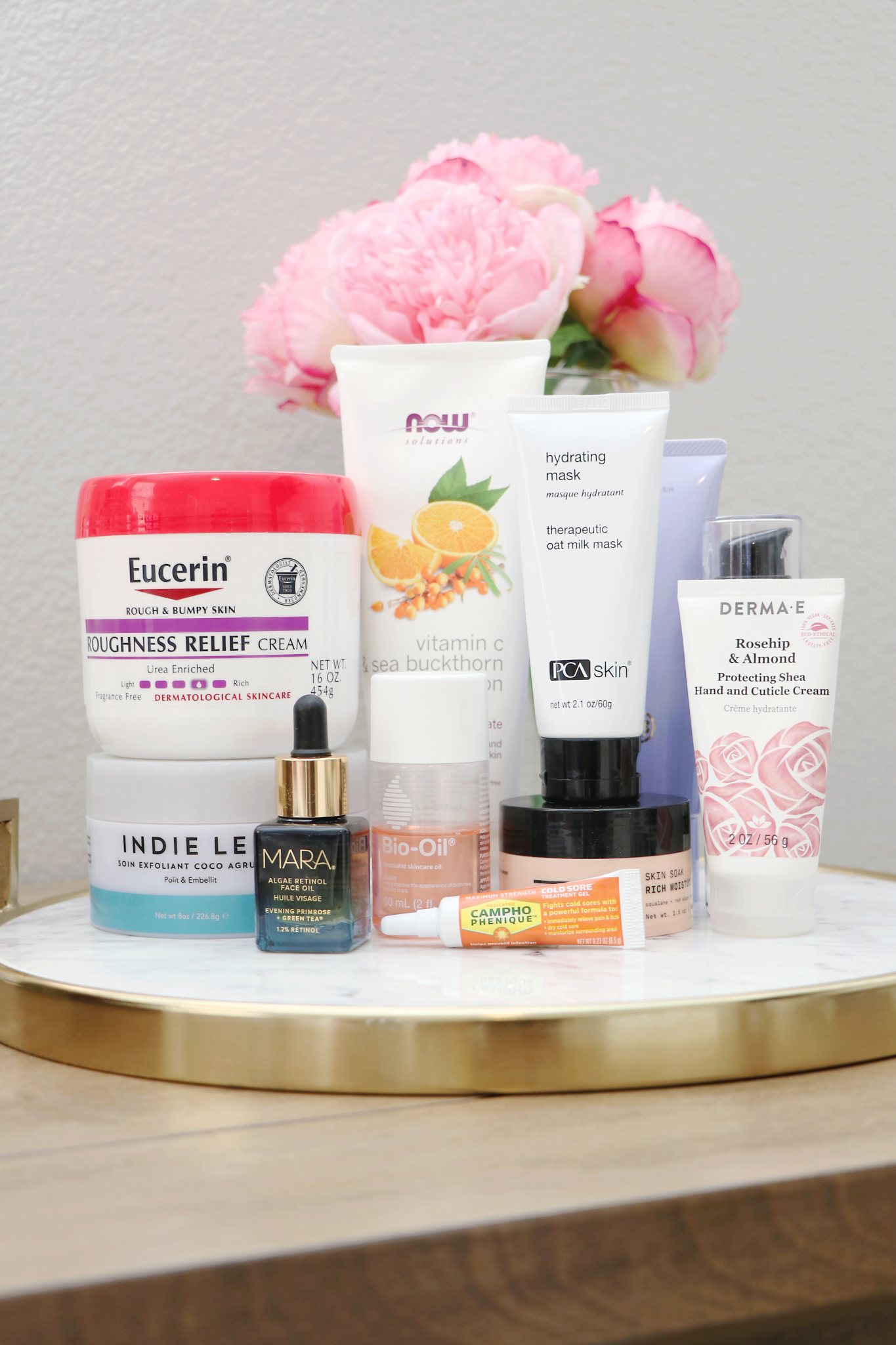 So there you have a quick rundown of a few items that are a MUST in my winter beauty head to toe kit. From Campho Phenique Cold Sore Treatment Gel to a really good face wash there is no reason that colder weather means we have to skimp on our beauty routine, right?
So with that being said what are a few things that are your cold weather beauty must-haves? Let me know in the comments below…
READ NOW, SAVE FOR LATER: