When it comes to working from home beauty – I am a huge believer in less is more. Want to get stylish for all those upcoming Zoom meetings? Keep reading as I share with you my working from home beauty edit in just 5 easy steps!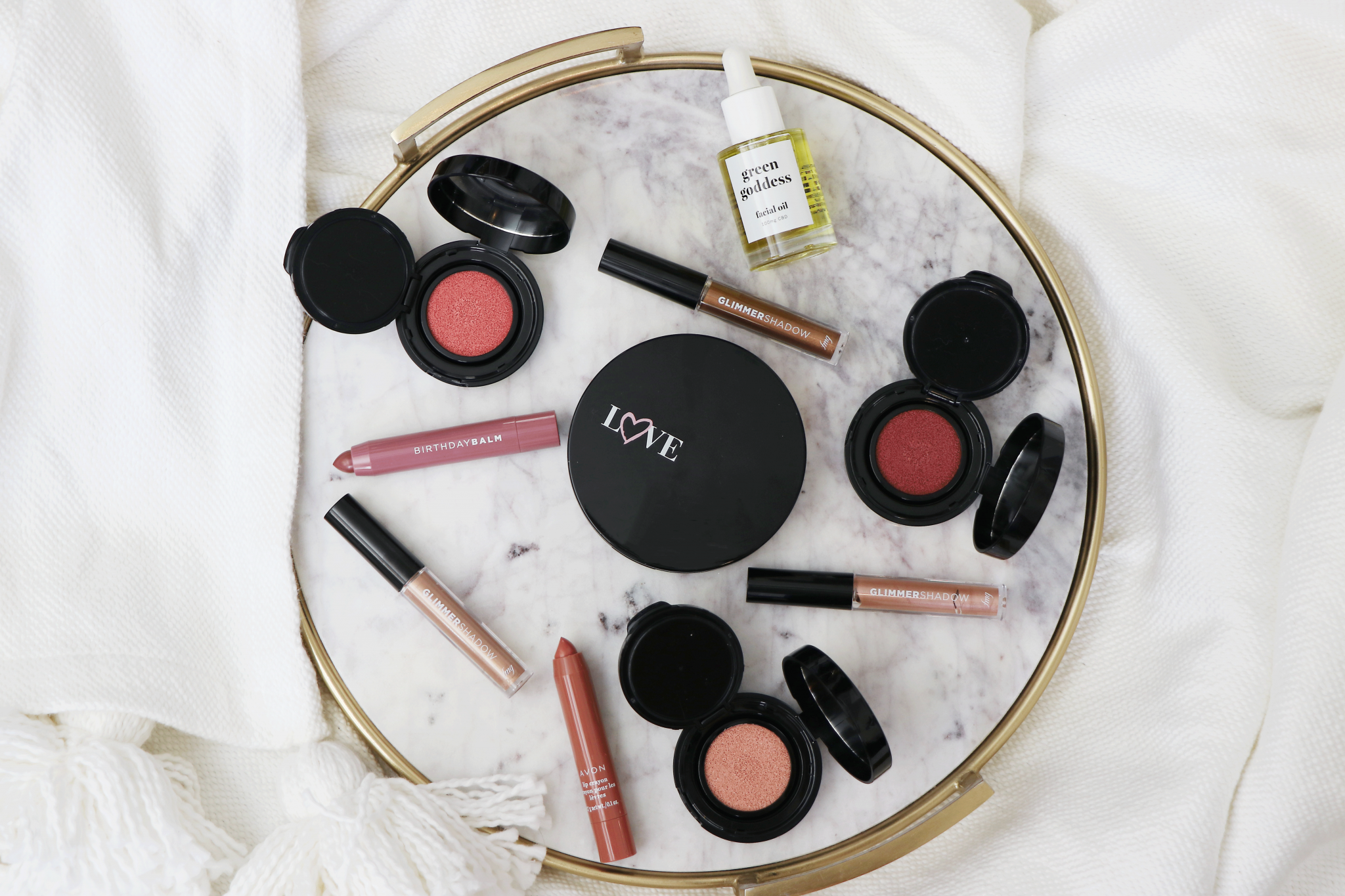 This post is sponsored by BabbleBoxx on behalf of Avon 
Can you guys seriously believe it is already fall? I mean seriously time is flying incredibly too fast, and before we know it the holidays will be here! Eeeekkkk… I don't know about you but I am SO NOT ready! I will say with the past few (okay more like 6) months of being at home more than usual- I have really learned to pare down my makeup look and have learned a super quick yet chic basic beauty routine. Today I am partnering up with BabbleBoxx on behalf of Avon to share with you the perfect Working From Home Beauty Edit. The best part- it takes just 5 simple steps and give or take 10 minutes to have you glowing this fall! Let's get started shall we…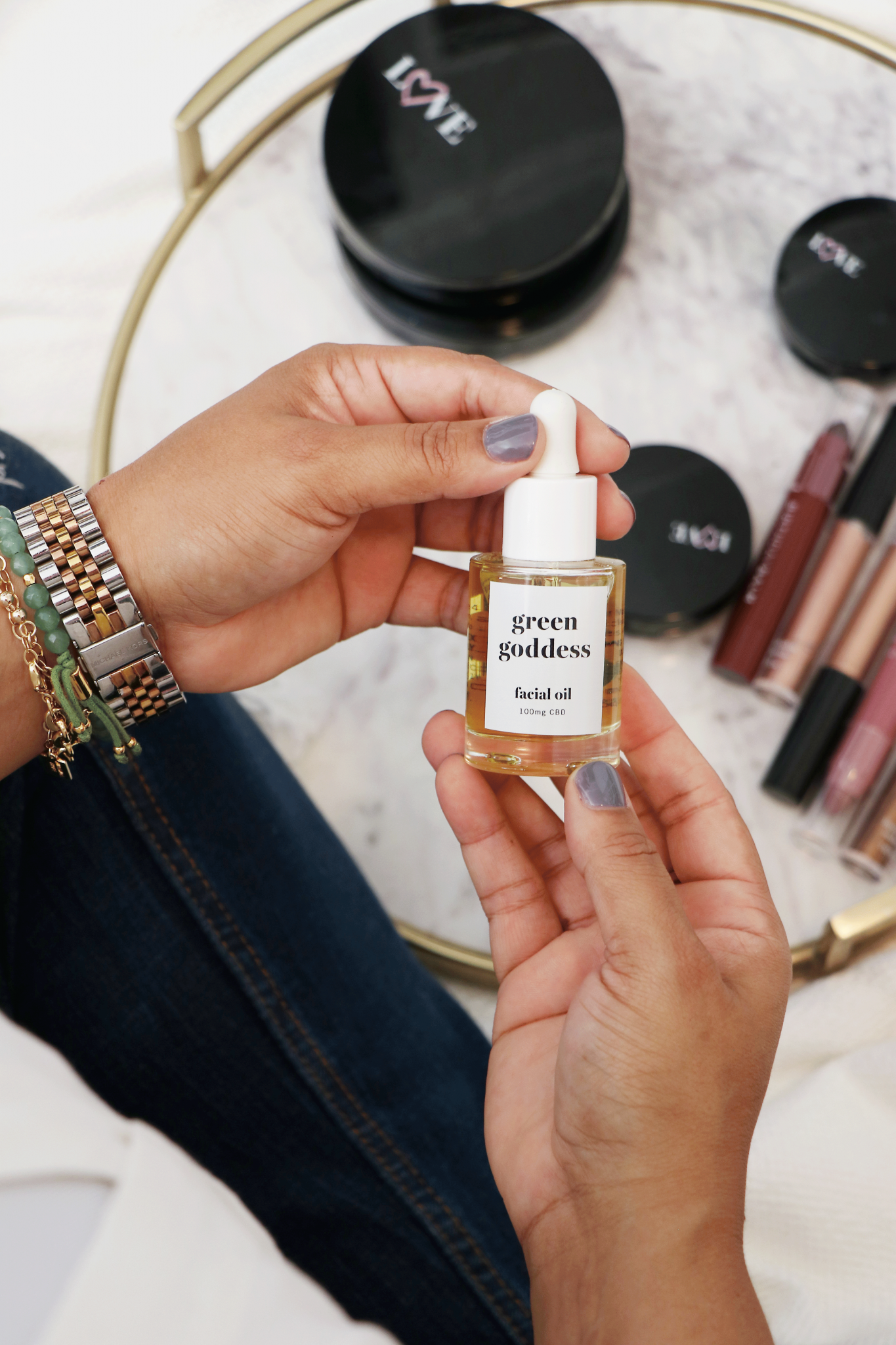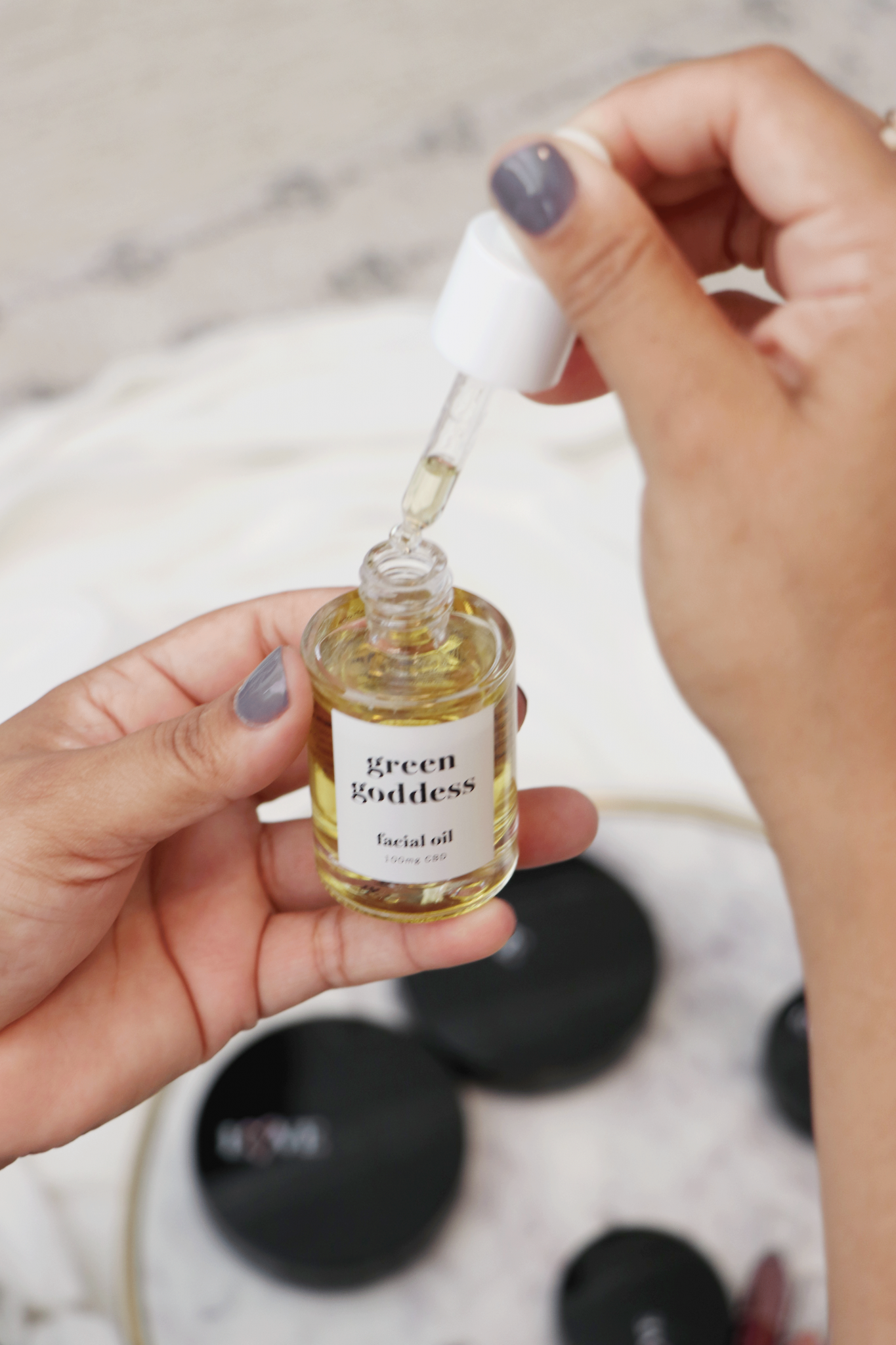 // CHANNEL YOUR INNER GREEN GODDESS //
If you're anything like me then you probably have been decluttering your stash, finding new things, or running across new products that you didn't realize you needed. Recently I started using the Avon Green Goddess Facial Oil and O-M-G- this is something I never knew I needed until my skin just soaked it up and truly realized it is something I NEVER want to be without. This topical oil is packed with plant based ingredients (like turmeric, squalane oil and hemp seed) including 100mg of CBD to help calm, soothe and refresh the skin. After all the mask wearing we have been doing, and the weather starting to change – my skin had been feeling irritated, dry and overwhelmed.  When I first read about this facial oil, I thought to myself it was almost too good to be true- but I've been there, used it day and night for over a month now and let me just say – it is AMAZING! Add just 4-6 drops into the palms of your hands and press into the skin.  It literally gives you the perfect dewy sheen and makes the perfect primer on the skin for a light application of your favorite foundation.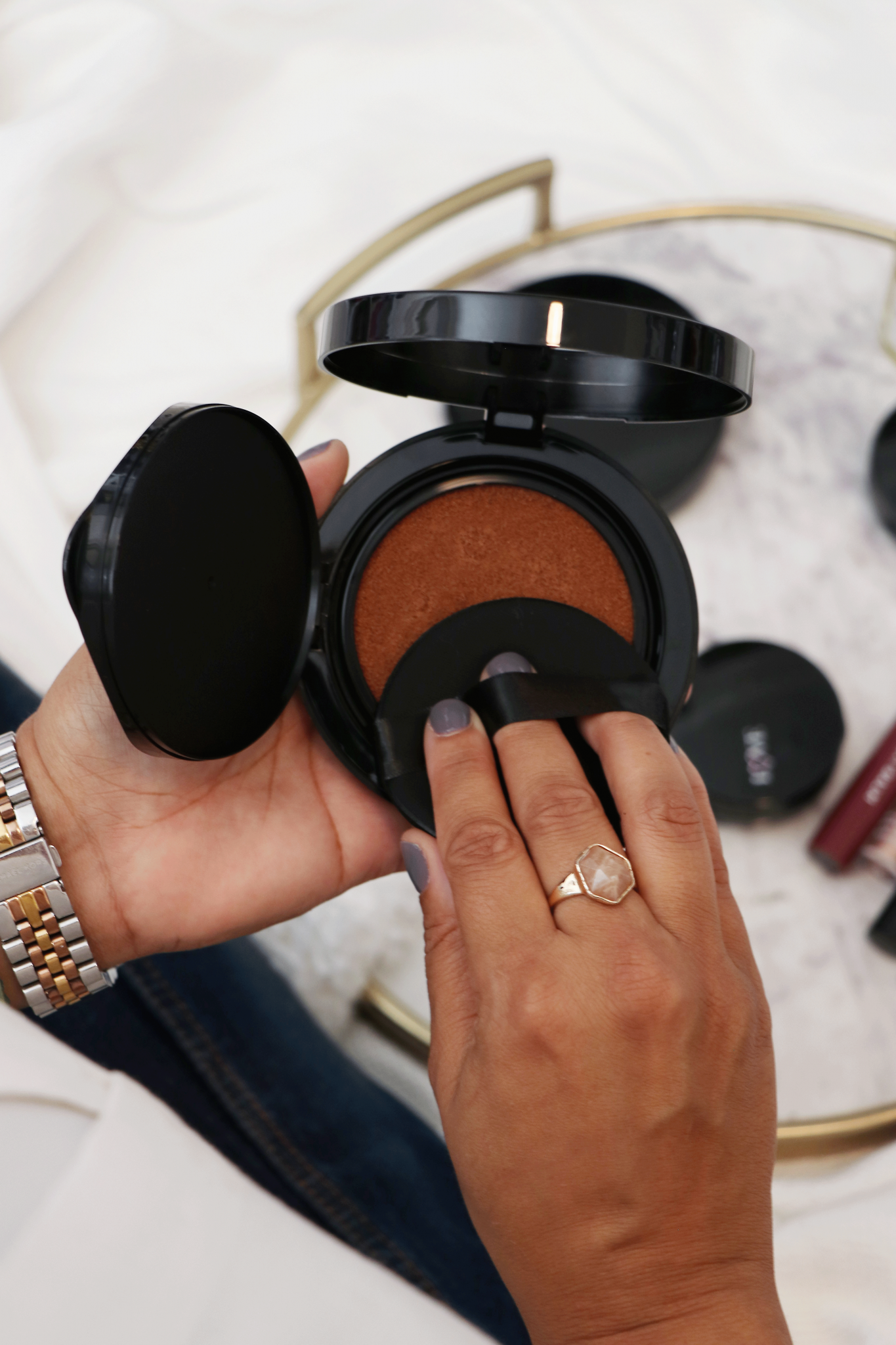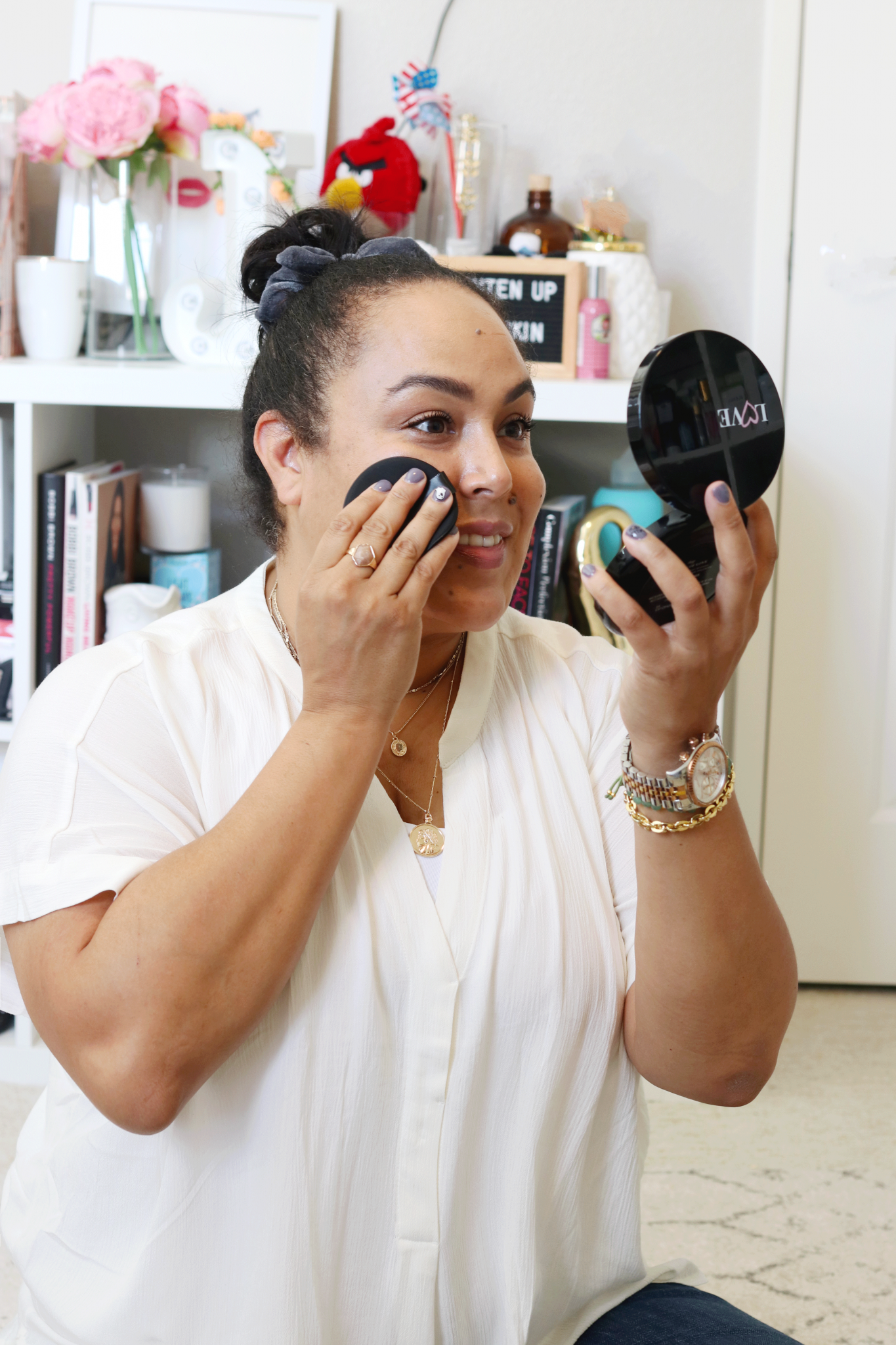 // SHEER IT OUT AND ADD A BIT OF COLOR //
One step I never forget when it comes to a beauty look is always add a bronzer. Besides giving the skin some much needed dimension, a good bronzer just makes you look awake – even if you are running on super low sleep– but in all honesty it also helps give you a nice sunkissed alive look especially while staring into a zoom meeting. I have been reaching for the Avon fmg Colors of Love Sun-Kissed Cushion Bronzer. This bronzer is pure perfection as it gives the perfect amount of color and glow. I love that this silky textured cushion bronzer is infused with skin-loving ingredients like hyaluronic acid to give your skin the perfect amount of plumpness all while giving you the right amount of color that starts off sheer and can build into a medium coverage. The finish of this bronzer is beautiful as it looks natural, sun-kissed and glowing.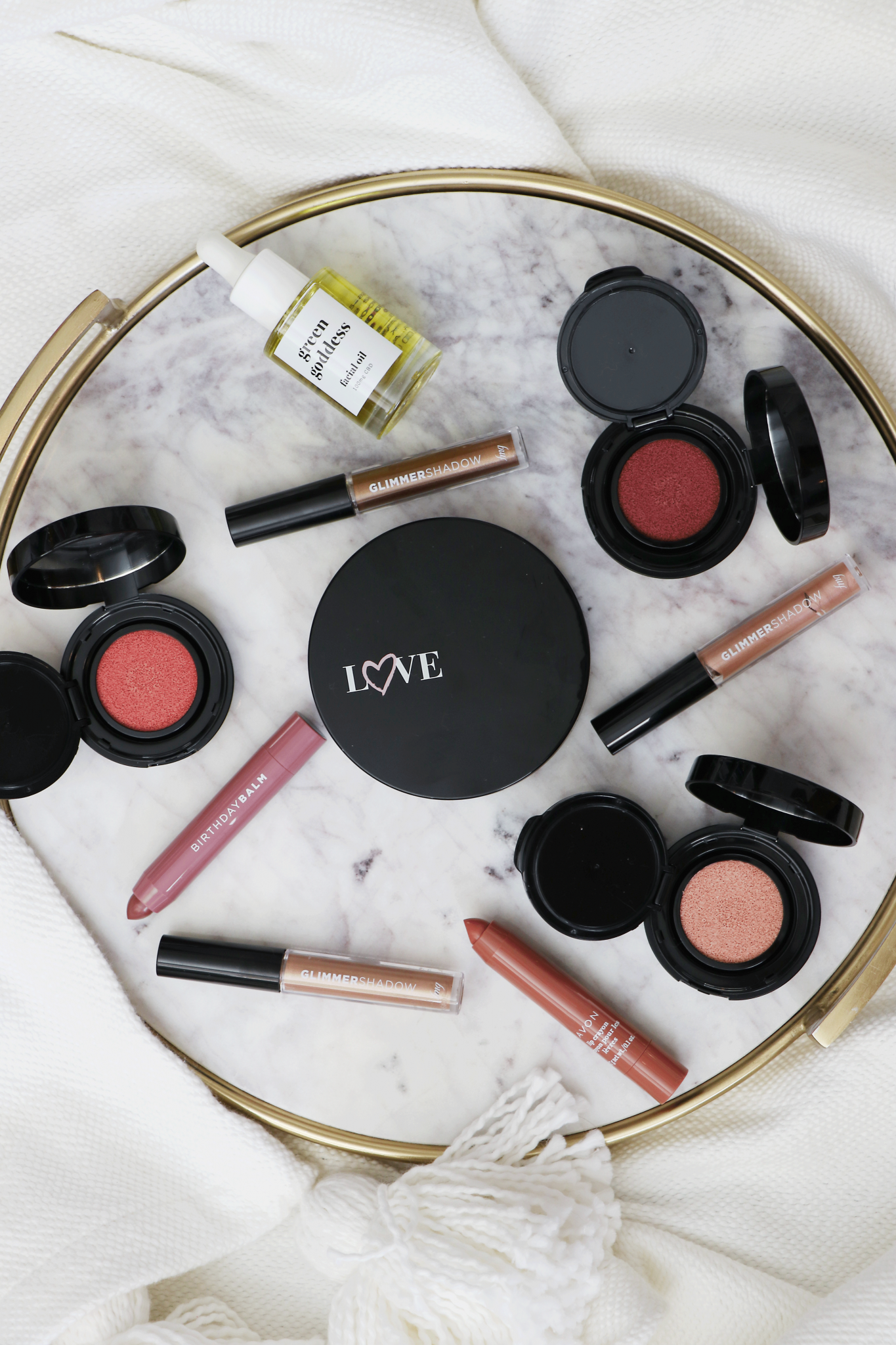 // GET A LITTLE CHEEKY //
Have you ever had the feeling of – 'give a girl the right amount of blush and she can conquer the world?' I don't know about you but there really is something to adding a bit of color to your cheeks that helps you feel just powerful and ready to tackle anything thrown your way. For me I have been finding my inner goddess and getting a little cheeky with the Avon fmg Colors of Love Kiss Me Cushion Blush. Each of the shades are simply stunning and help change your mood depending on what color you have on. 
Each shade is simply stunning as it gives you the perfect watercolor like flush when applied to the skin. I love that it is packed with skincare from antioxidants to green tea extract and hyaluronic acid. It is the perfect cushion compact to give you not only a bit of cheeky color but also a little bit of extra confidence today.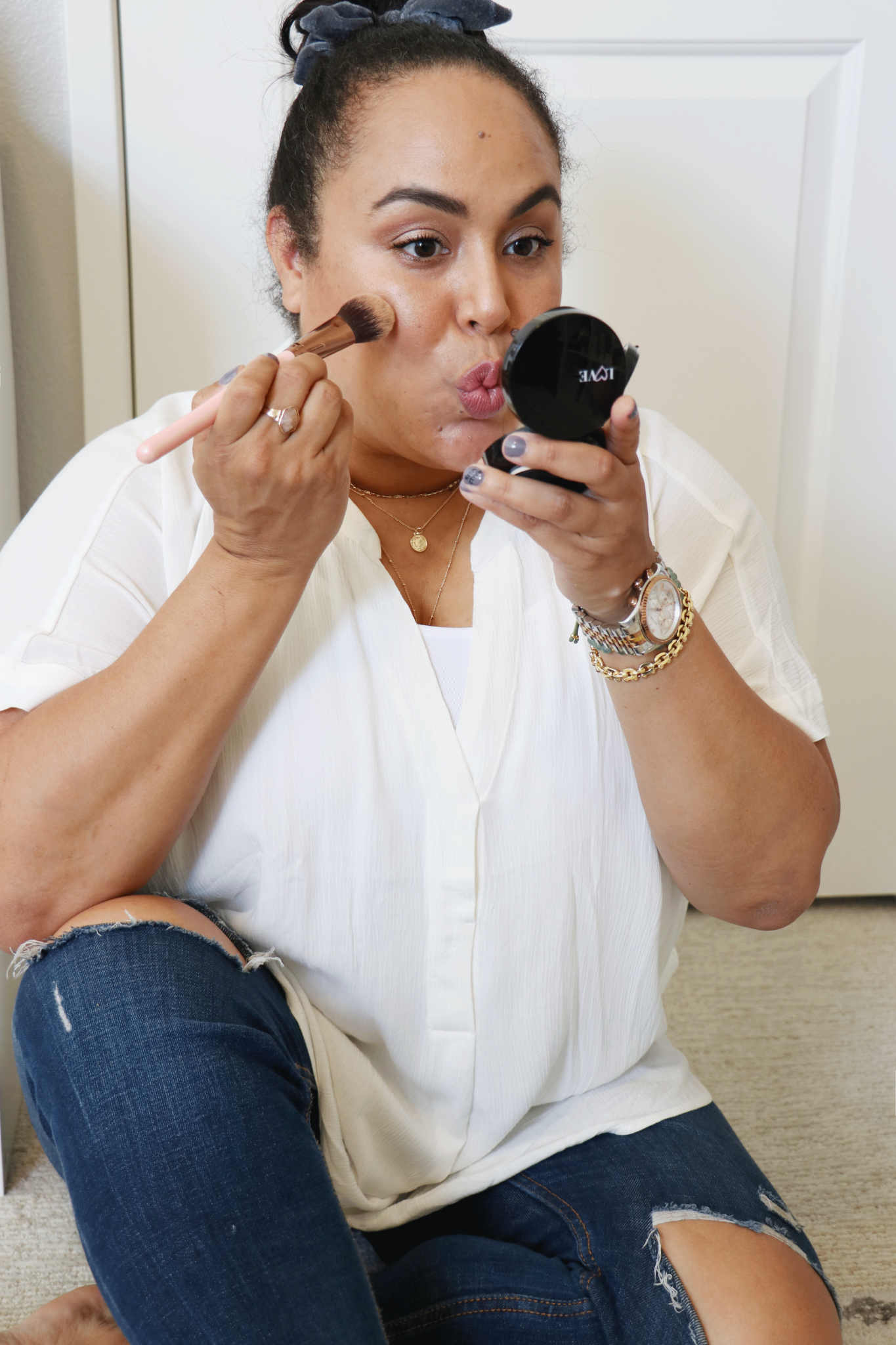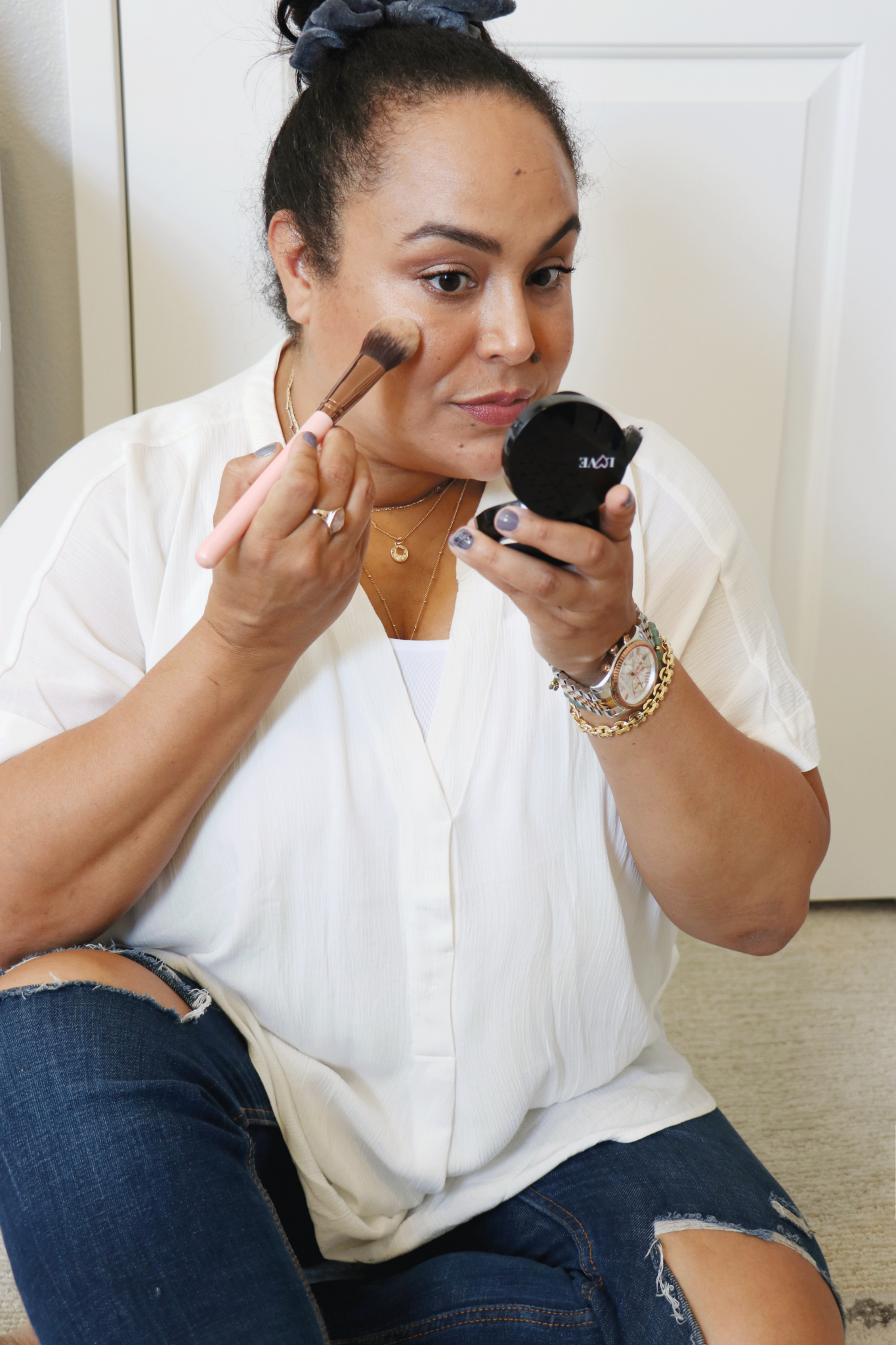 // UP YOUR GLOW AND SHINE //
What makeup look isn't complete with adding the perfect amount of glow? Thanks to Avon fmg Colors of Love Kiss Me Cushion Highlighter you can now add highlighter to any makeup routine without feeling like you will end up shimmery and disco ball like. This sheer cushion highlighter is simply perfect for those who have always wanted to incorporate highlighter into their routine but were always afraid that they might end up with too much on. I love that the silky formula gives the right amount of glow and the most beautiful luminous finish on the skin. Trust me you need this ASAP- I am obsessed with both shades Fair Dahlia– is a beautiful champagne like shade while Golden Lily– is literally the emptiomy of rose gold on the skin. They are stunning and seriously a must!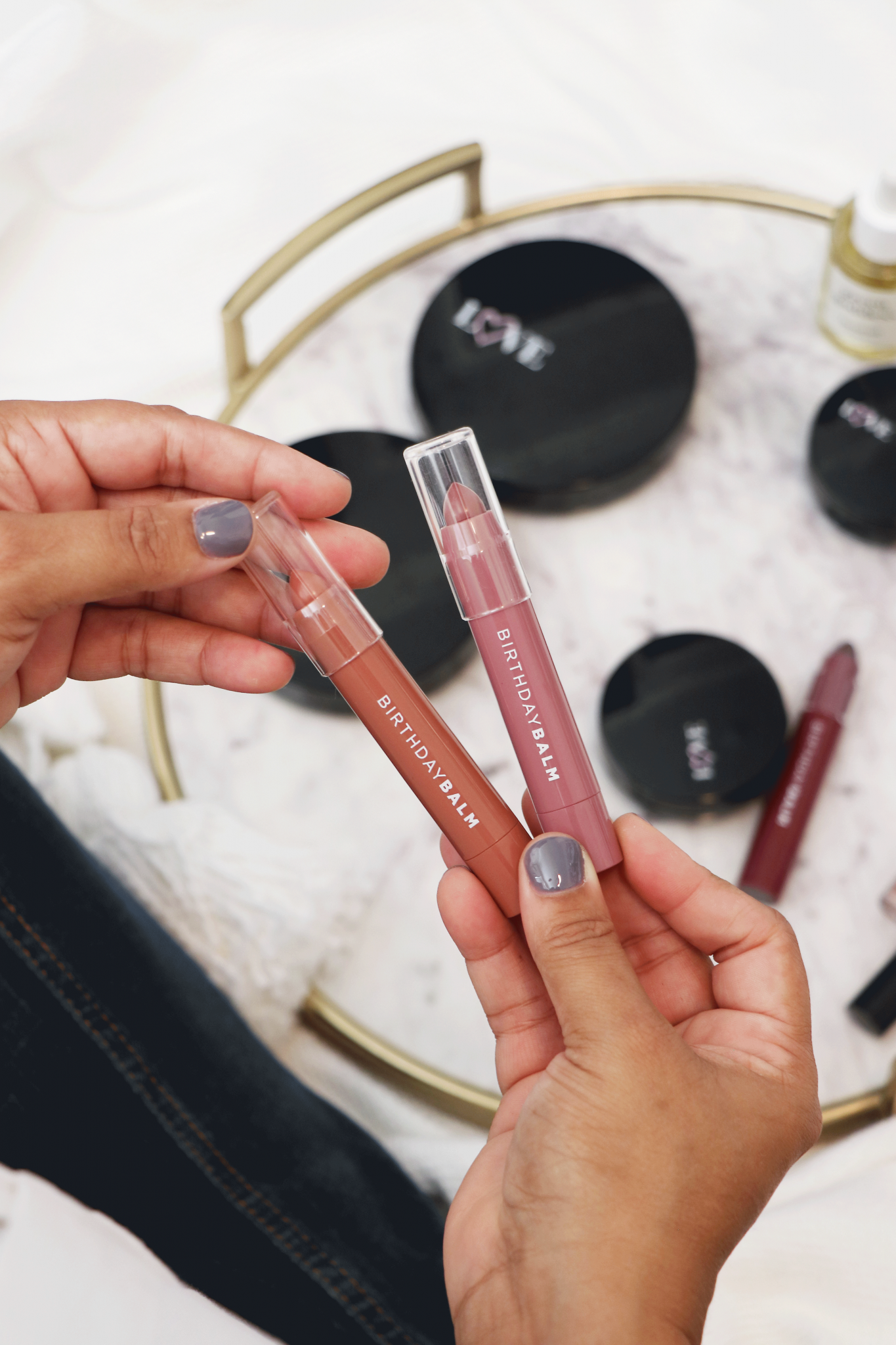 // THROW ON A BIRTHDAY BALM AND GO //
Portable color just got a whole lot easier thanks to the Avon Birthday Balm Lip Crayon. 6 gorgeous shades of perfection that literally give you the best no mess lip ever! Not only are these crayons packed full of moisturizing properties thanks to the Shea Butter in them, they literally give you the perfect amount of color while making your lips softer. Can that be? You betcha! I am OBSESSED with these crayons and have been reaching for them over and over- my favorite shades have to be:  
Birthday Suit- for the perfect your lips but better look 
Fine Wine- for when I am feeling like I want a more traditional darker berry lip (perfect for fall) 
Surprise!– for the most gorgeous mauve like shade ever! 
The best part? These portable lip balms are retractable and NEVER have to be sharpened! I highly recommend grabbing 1,2 or all of the shades and mix and match them for your moods. I have been keeping on in my purse, and one at my desk for those last minute touch ups before jumping on to a zoom call. Beautiful color, no mirror needed- sounds like a win-win to me!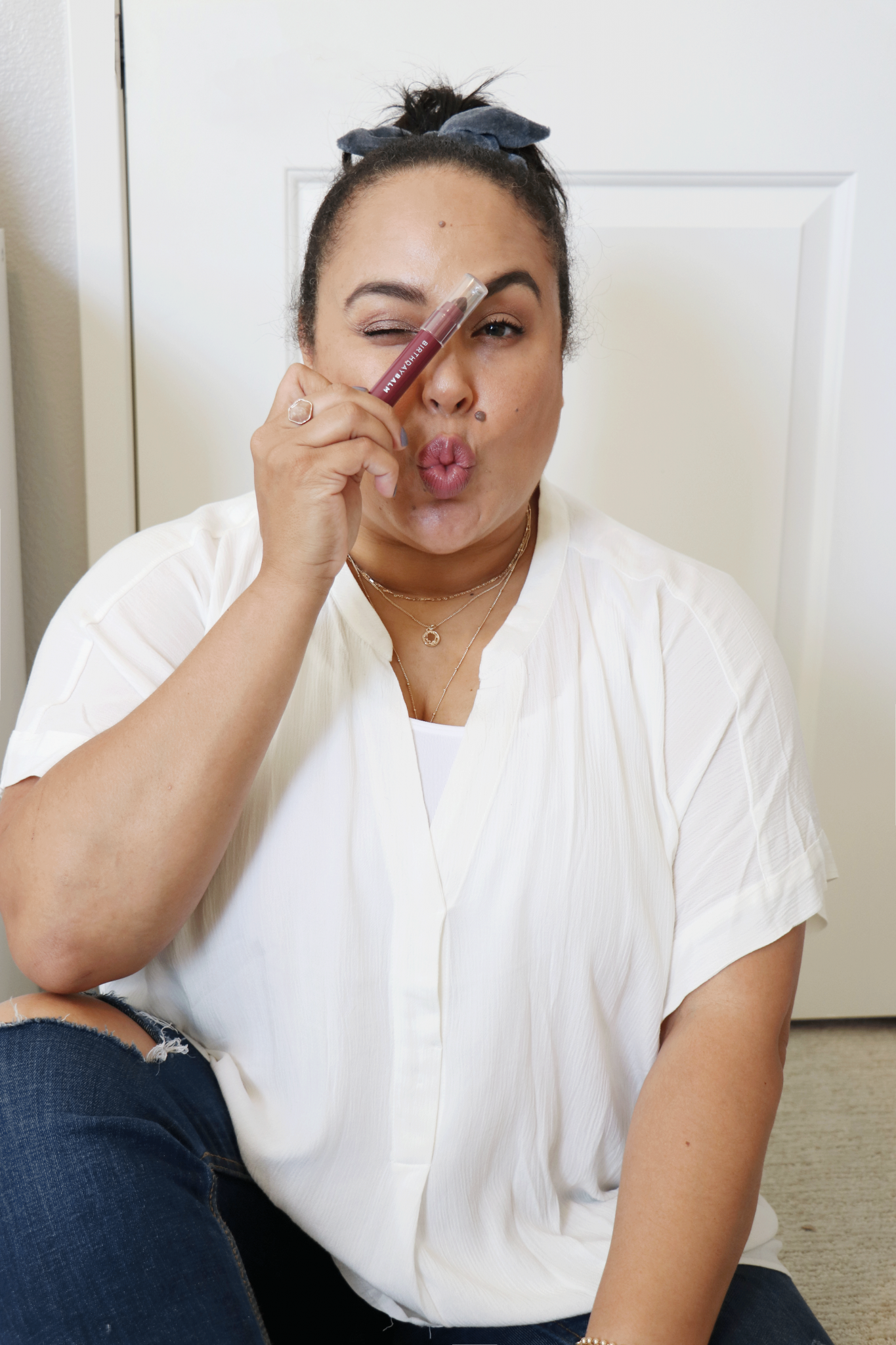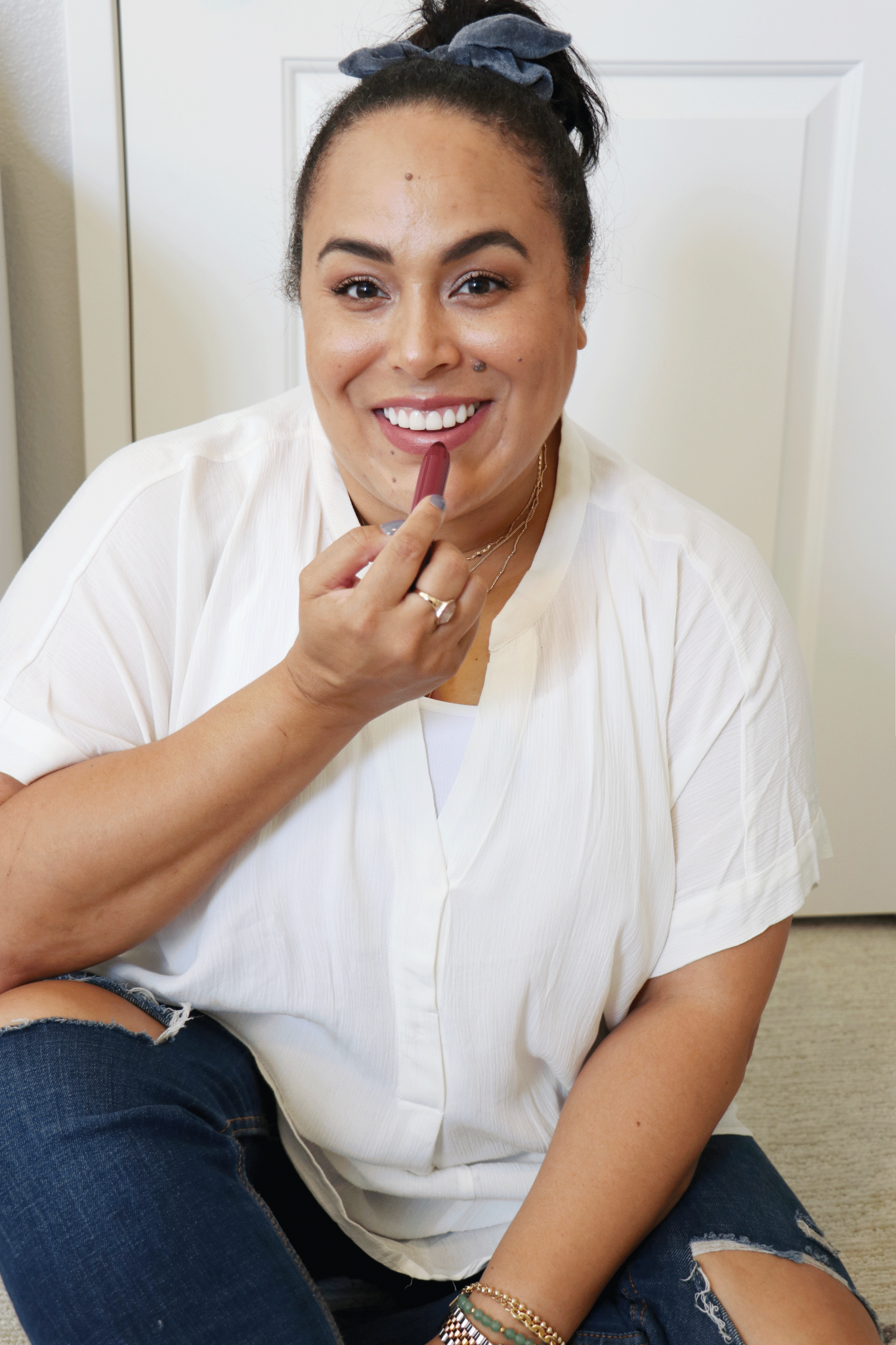 So there you have it: a quick, easy yet chic working from home beauty look that can be achieved in under 10 minutes. The best part is that all of these items are available on Avon.com or if you are local to the Los Angeles area, Avon has officially opened up the first in-person, hand on and completely immersive Avon experience center. Located at Studio 1886 (515 Shatto Place Los Angeles, CA 90020), the Avon experience will be one you NEED to check out. They have a makeup bar where you can try on makeup virtually with their digital catalog, a skincare zone to try all things skin,  a lounge area to sit back and relax, and a showroom to give you one MAJORLY awesome experience as you to receive makeup, skincare, and personal care consultations. Now is the perfect time to celebrate Avon as they are celebrating 134 years of empowering women all while celebrating a woman's power to make a beautiful and positive impact in the world. I can't wait to head there and check out all the goodies, learn more about skin care in the skincare zone, and rediscover the beauty of Avon. 
So who in Southern California / in the Los Angeles area will be joining me at Studio 1886 and rediscover the beauty of Avon? 
Read Now, Pin For Later: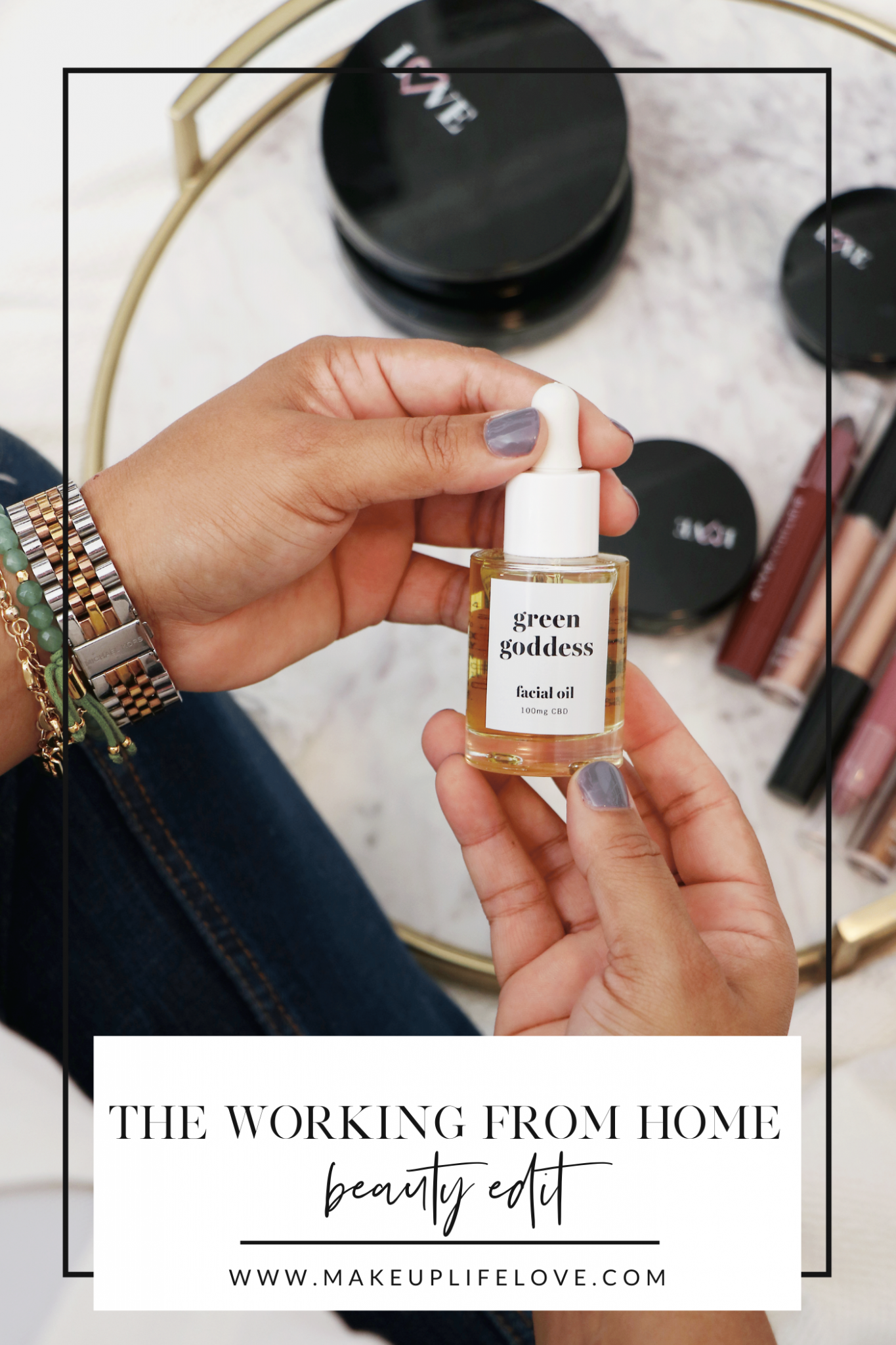 What are some of your working from home beauty tips and tricks? Share them in the comments below….
SHOP THE WORKING FROM HOME EDIT