Today's post has been sponsored by Lunchbox. All of the opinions stated in this post are my own honest and genuine thoughts.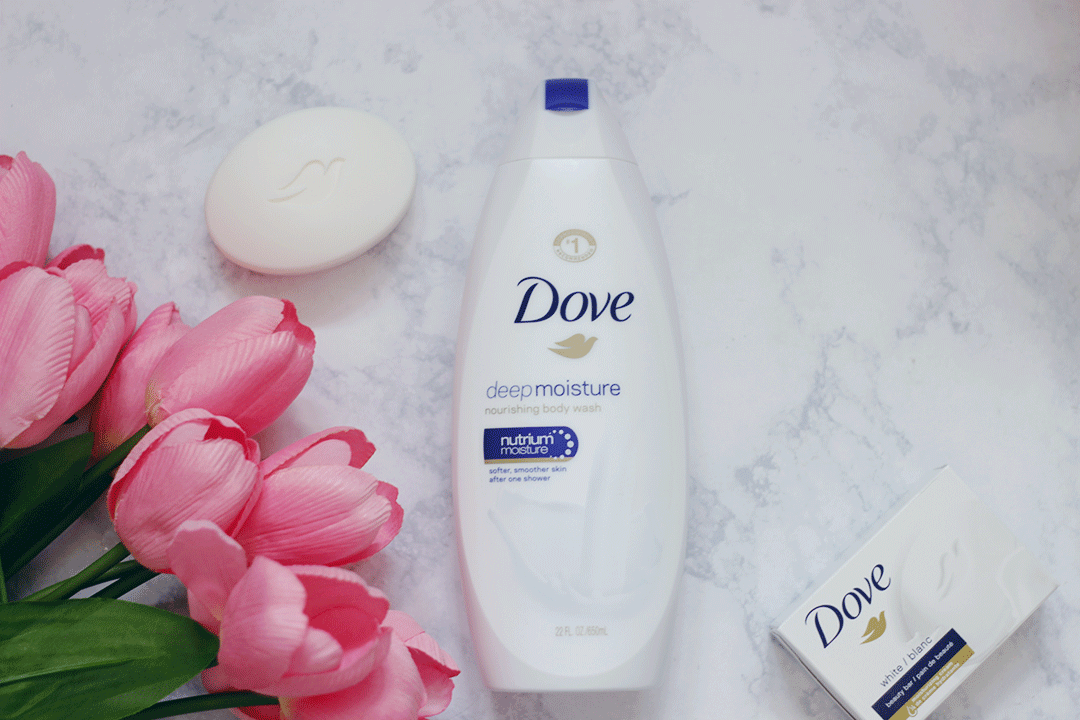 Can you all believe that this time last week we were getting ready to start the New Year? Holy cow, time is flying so fast- I swear it still feels as though Thanksgiving was last week and here we are in 2016 already.  As we jump full force into another year, one thing that has been on my mind is keeping my skin smooth and hydrated. The weather lately in Southern California has been a bit wacky and weirdly COLD!  You are probably thinking ' Yeah right Jamie, Southern California cold? You are kidding me!' While my version of cold and East Coast version of cold are complete opposites, the 40 degree weather lately and blistering winds and two whole days of more rain then we have EVER had in SoCal,  has been wreaking a bit of havoc on my skin, paired with dry heat from the heater and my skin is getting so DRY! So since I am a dry skin sufferer already, and the cold weather is making my dry skin even worse, I decided to bring you my top three major points on how to keep skin hydrated and nourished well  into the New Year.  

START IN THE SHOWER
When it comes to winter weather and dry skin, the one thing you always tend to strive for is beautiful skin. The secret to beautiful skin is every-day moisture, and no other bar hydrates skin better than Dove White Beauty Bars. With a 1Ž4 moisturizing cream, and mild cleansers, skin is left soft, and smooth. And the Dove White Beauty Bar helps skin feel more firm and elastic when compared to ordinary soap. I have been a long time lover of the Dove White Beauty Bar, as it has been a family beauty tip that has been passed down from generation to generation. My mom and grandmother often even use the Dove White Beauty Bar to not only cleanse their bodies, but also to help cleanse their face- as it is gentle, mild and ultra nourishing on the skin. When my skin is feeling ultra dry and in major need of hydration, or just want to experience softer, smoother skin after just one shower with Dove Deep Moisture Body Wash. The improved ultra-mild formula is now even gentler with the rich lather you love. Dove Deep Moisture Body Wash provides skin more natural nourishment than most body washes and rinses quickly and cleanly to reveal soft, smooth skin. Let me just tell you- THIS BODY WASH WILL ROCK YOUR WORLD! Your skin is left soft, smooth, and completely nourished and hydrated. Dove Deep Moisture Body Wash is a shower MUST HAVE!
INCORPORATE A HUMIDIFIER
When it comes to colder weather and the dry heat from the heaters pumping through our houses, a great tip that I have learned to incorporate a lot lately is the grab a humidifier. I have began sleeping with a humidifier on in my bedroom to not only help keep my sinuses cool, but also to help keep the air moist to help lessen the dry, cracked skin feeling. I have been loving my humidifier so much, that I am also going to incorporate one in my living room as well, to ensure that my skin won't get any drier while relaxing and watching TV.

STEER CLEAR OF HOT SHOWERS
I know that this has been a tip of mine before, but I can't even stress this the most. STEER CLEAR OF HOT SHOWERS. I know, I know- why would I NOT take a hot shower while it's freezing outside? Now I am not telling you to take a cold shower by any means, cause let's be honest- that is just crazy.  Instead I am telling you to take a lukewarm shower instead, hot water can tend to dry your skin out extremely. So try to opt for a lukewarm shower and pair it equally with either the Dove White Beauty Bar or the Dove Deep Moisture Body Wash– TRUST me your skin will thank you immensely!
So what are you waiting for? This winter, turn your shower into a sanctuary this winter with your favorite Dove products so you can step out renewed, refreshed and ready to take on the day. Stop by your local Sam's Club to pick up the Dove products you love. I know I have been stocking up. At Sam's Club, Dove products come in awesome household quantities. The Dove White Beauty Bar comes in large packs of 16 making it perfect for the whole household, and the Dove Deep Moisture Body Wash comes in packs of 3, allowing you to never run out of this awesome body wash. So get get yours NOW, trust me you'll thank me later….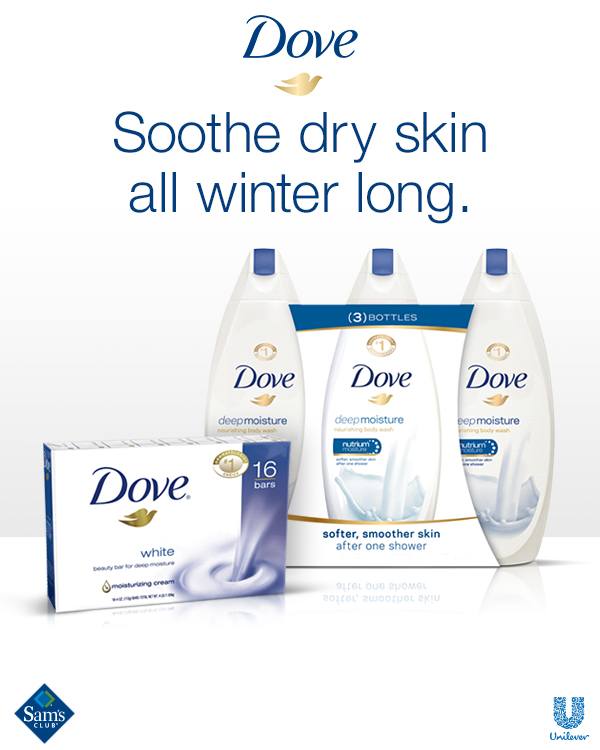 [ReviewDisclaimer]
Dove Dove Beauty Bar Dove Deep Moisture Body Wash Sam's Club