Today's post has been sponsored by Lunchbox. All of the opinions stated in this post are my own honest and genuine thoughts.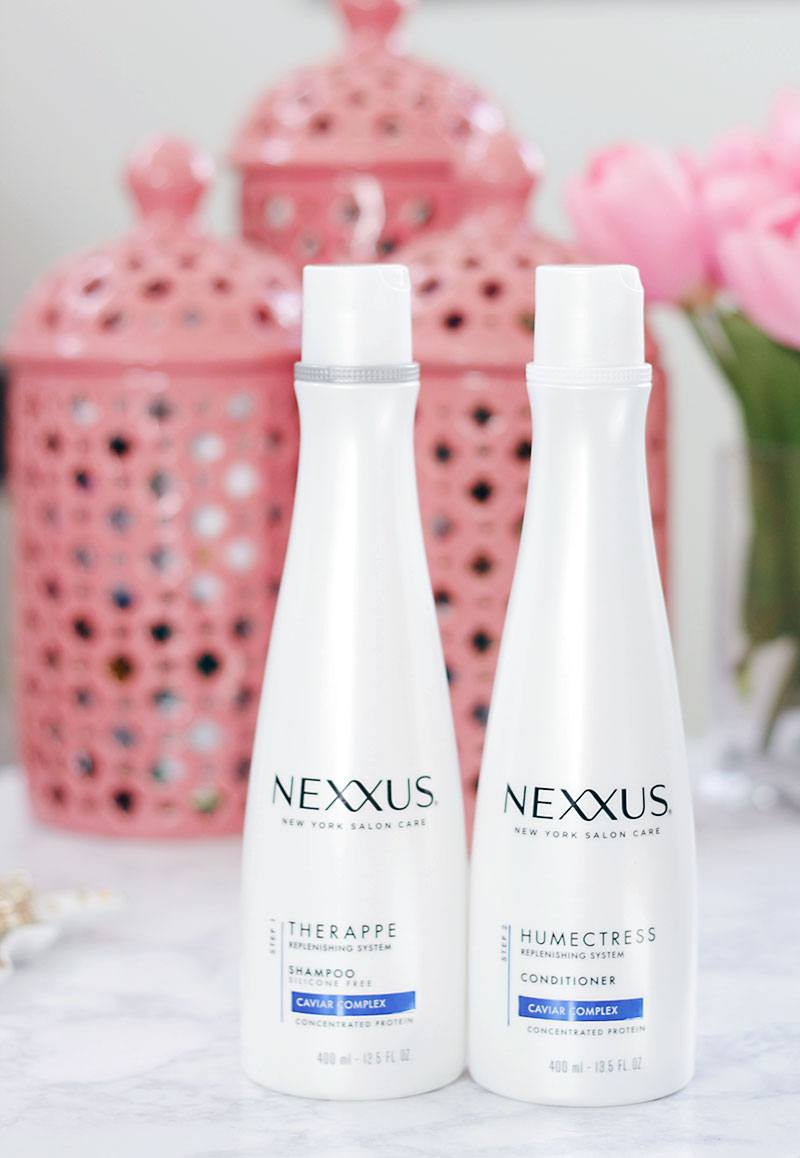 As a beauty blogger, I often tend to get to try an endless array of different products.  I am naturally always curious about the latest beauty releases and seeing if I can find any new favorite must have products- I wouldn't be a good beauty blogger if I didn't right? Now as you all know, I only deliver you guys the great beauty products that make the cut and into my arsenal. With that being said the quality of the product, the promises the product delivers and a few other key attributes are all what make the product justifiable- especially when it is expensive, for me to share with you all. Even though my beauty closet is overly stocked with products at all times, when it comes to hair care- I have found myself coming back to a few signature longtime favorites from Nexxus® time and time again.
Nexxus® has always been a brand that is one of my go-to brands as their line is full of high-quality products that literally give your hair life all for a great, reasonable price point.  I have tried over the years numerous products from Nexxus® and each product I have tried has NEVER disappointed me.  Each product has left me with beautiful, hydrated, healthy hair, one of my long time favorite combos after years of heat damage has always been the Nexxus® Therappe Shampoo and the Nexxus® Humectress Conditioner. Both products when used together help replenish hair like no other, and give your hair serious LIFE! After usage, your hair feels hydrated, smooth, ultra healthy AND the scent is AH-MAZING! It is literally like heaven in a bottle.  Both products contain a Caviar Complex and 100% pure elastin protein to help restore the health of your hair and lock in moisture.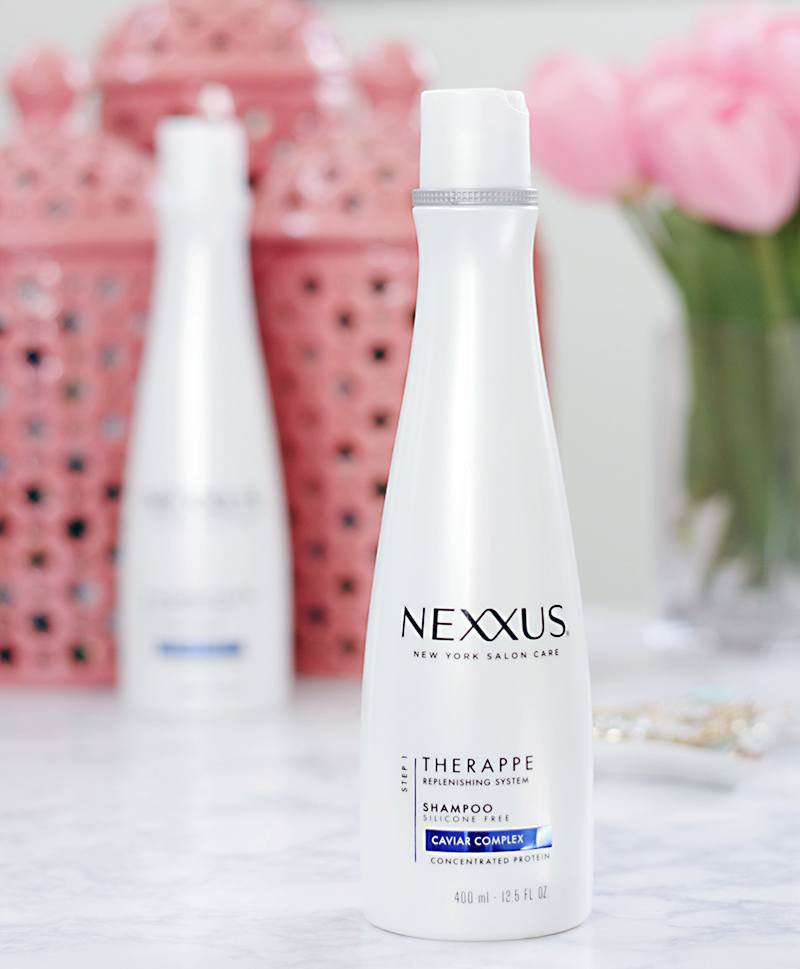 Literally when you're applying the shampoo and conditioner, you can instantly feel your hair getting hydrated at your fingertips.  I am shocked at how hydrated my hair feels after using this heavenly duo, all while NEVER weighing it down. My hair is left feeling smooth, healthy and oh-so soft. The Nexxus® Therappe Shampoo is pure perfection. It has a ultra light, almost coconut like scent- it is AMAZINGNESS! One of my favorite tips to do is to brush hair prior to hair washing to help minimize tangles. Followed with a nice hydrating washing of the Nexxus® Therappe Shampoo my hair is left instantly smooth and nourished!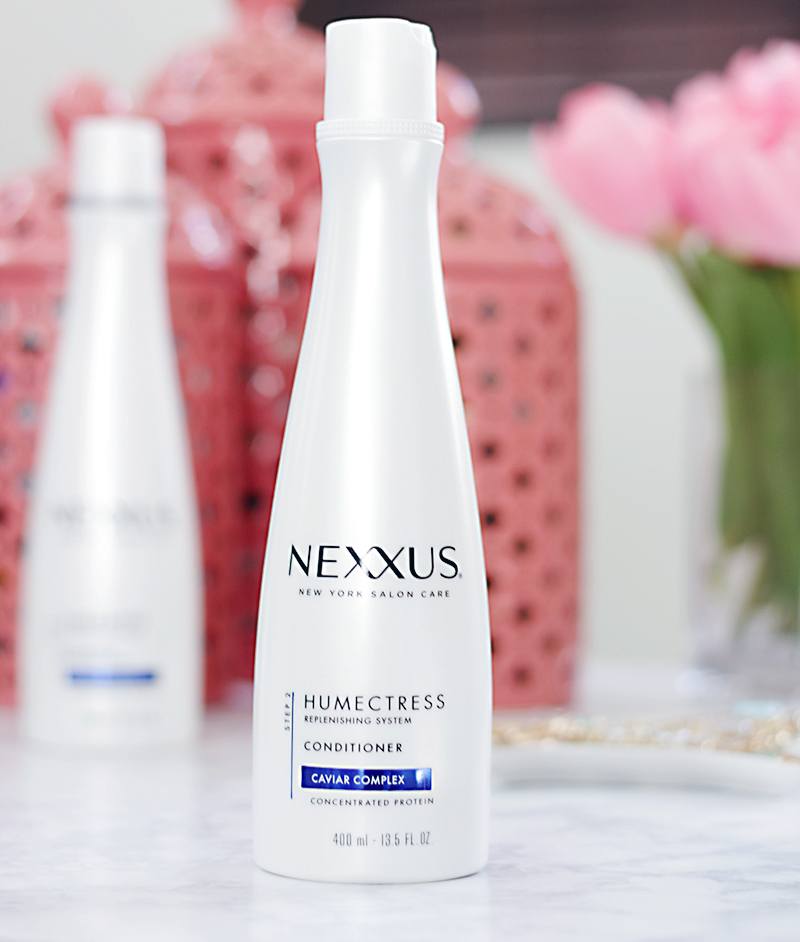 The Nexxus® Humectress Conditioner is equally as amazing with it's light, soft, fresh scent that pairs perfectly with the shampoo, the Nexxus® Humectress Conditioner has become one of my favorite conditioners ever. I have been loving to apply the Nexxus® Humectress Conditioner to my hair and putting a shower cap on top of my head allowing the conditioner to hydrate the hair for 10-15 minutes. Literally once I wash the conditioner out, OMG my hair is so soft, so smooth and feels like new. Trust me this duo, is a HAIR MUST HAVE! You need it ASAP! So RUN to your local Sam's Club now, you can thank me later!
With the changing weather it's important to keep your locks moisturized. The reformulated Nexxus® Therappe & Humectress system nourishes from deep within – leaving hair strong, smooth and radiant. Visit the Nexxus at Sam's Club site to see what real women have to say about the Therappe & Humectress line and find the latest hair tips and tricks from trusted beauty influencers. Pick up the Therappe & Humectress system at your local Sam's Club and reveal your really radiant hair.

KEEP YOUR HAIR LOOKING RADIANT ALL WINTER LONG:
Therappe & Humectress = Replenishing System
Since their launch in 1979 in salons, Nexxus®  shampoos and conditioners were designed to work together. Their shampoos, all silicone free, offer gentle cleansing and help reduce breakage. Nexxus®  conditioners then offer targeted conditioning that nourishes only where needed so they don't weigh hair down. They reformulated their product lines in 2015 to take this deep nourishment even further. There are eight wash + care ranges, each carefully crafted for a specific hair type/benefit. Therappe & Humectress, is a highly sophisticated replenishing system for healthier hair.
What are some of your favorite best kept hair care secrets? I have two of my favorites listed HERE, so now it is your turn to share yours. Let's get ready to rock 2016 with gorgeous healthy hair! Plus right now share your favorite hair care tip and you could possibly win a $100 Sam's Club gift card!! So what are you waiting for? Head over NOW!
A huge thank you to Lunchbox for sponsoring today's post. All of the opinions stated in this post are my own honest and genuine thoughts.
*PR SAMPLE
[ReviewDisclaimer]
Nexxus Haircare Nexxus Humectress Conditioner Nexxus Replenishing System Nexxus Therappe Shapoo Sam's Club