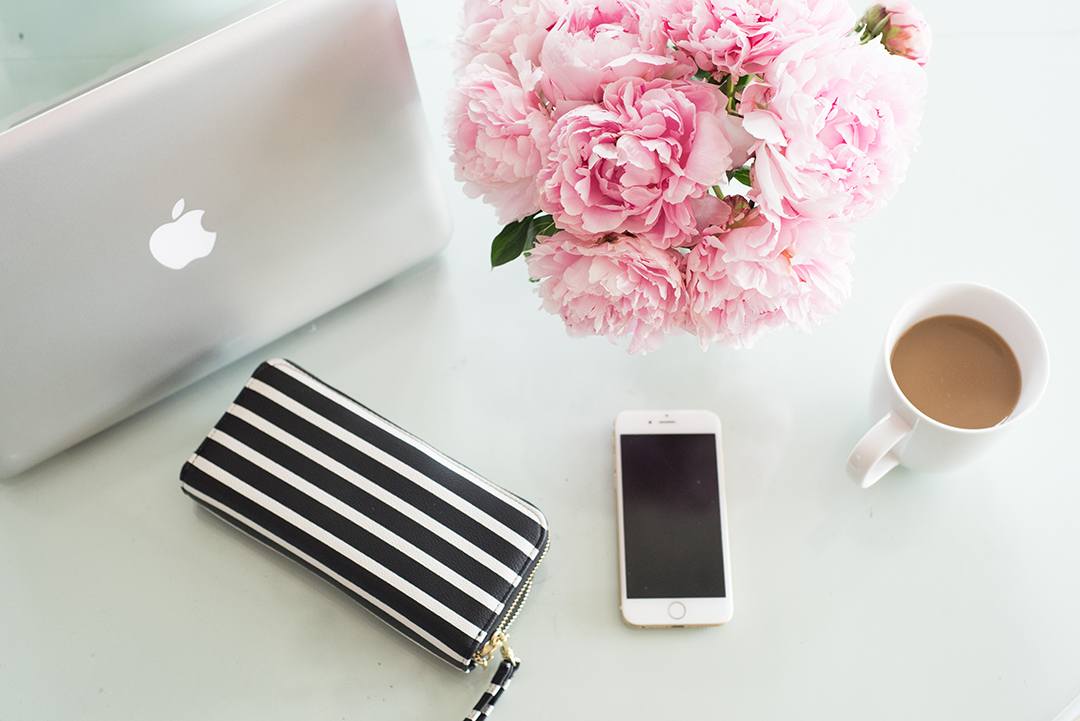 So I have been putting off sharing some of the recent changes in life with you guys, partly because the holidays have made life super busy and partly because I have been trying to figure out how to express all my feelings- something I am still figuring out honestly…. but I'm just gonna pour out my feelings and share some awesome news if that's okay with you all, deal?
Over the past week or so I have been a bit MIA from the blog, social media and of course snapchat. If you follow my Facebook page you would have seen a semi cryptic status update in regards to some life changes, then the questions and curiosity came in via private messages and snaps asking what was going on and what was changing for me. So let's talk about it. For the past two years that I have been curating content on this here space of the web, I have also been working in the corporate world as well. I originally started this blog because I needed some sort of creative outlet from the day to day routine of a 9-5 day job. I have always loved beauty products- you might also be able to say I am a tad bit OBSESSED with beauty and skincare products; so it almost made a lot of sense to start a beauty blog, right? I have worked full time in the corporate world for the past 6 years, and honestly while I made some awesome lifelong friends with my co-workers, I was always left feeling a bit overwhelmed with life, and underwhelmed with my career.
The past year was the first time I started to really, really feel less than happy with the direction of my employment career. I mean while you can love and I mean truly LOVE the people who you work with like family, dreading waking up for work daily is a horrible feeling. I felt lost, stressed, sick, and semi-depressed over it. Starting my day at 5 am to get to work in the corporate world, to work 8 hours and then come home and continue to work on the blog until at least 11 pm had me feeling underwhelmed and lost. I am a perfectionist by nature when it comes to my work ethic and I just can't and won't produce crappy content or work product, so there would be days that I would sit in front of my computer to work on the blog and just sit there staring at the screen trying to make things perfect to my liking. Then there would be days I would sit at my desk at work and literally hold back tears because I was so unhappy with what I was doing.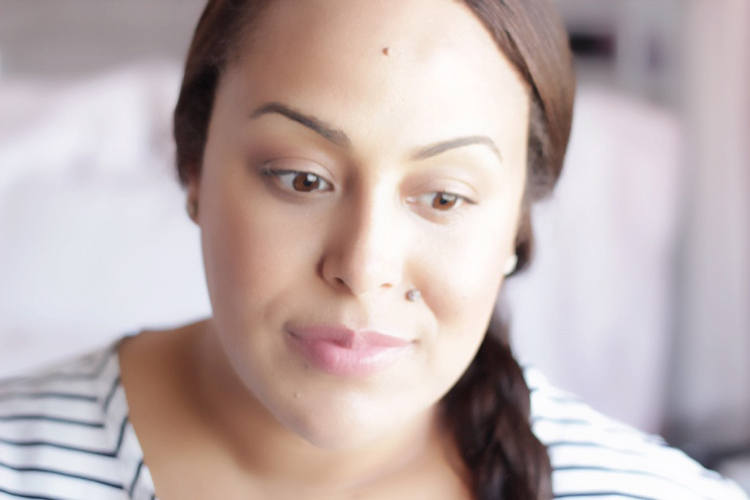 There is a perfect phrase "when you do what you love, it doesn't feel like work." A while back when I took the day off from my day job and went to San Francisco with a company for the blog- I was the happiest I had been in a while. Sitting there, meeting new bloggers, testing products and talking about all things beauty- makes me glow. I thrive in that kind environment, because it is talking about something I truly LOVE.  I came home and started to get more and more into graphic design and producing design projects for The Beauty Council and doing our seasonal e-books. And you know what? I loved it, every single moment of it. Learning how to use new software and create something that based on feedback from you guys- YOU TRULY ENJOY and love it! QUICK BLURB – If you haven't received your Winter e-book, subscribe to my newsletter HERE or on the form below and it will be sent your way.
So after designing two e-books and working on a few websites, I discovered my new love of graphic design and branding. I started to feel happy and found myself wanting to learn how to code websites and create something awesome.  So I started to pray about it, and I mean I prayed ALOT. Then recently I got the answer that changed everything, and brought me to change things in my life and make some leaps that I may have never made previously.
Life honestly is too short, and you never know what tomorrow can bring if you don't take control of your own happiness NOW! Being overwhelmed and unhappy with my current state of life was causing me to slack in areas of my life that are important to me. I wasn't being a good friend, a good daughter or a good sister, and I surely wasn't being a good listener; instead I was putting so much pressure on myself that I never sat back and realized that the people who matter most to me just want me to be happy. I wasn't letting anyone down, I was letting myself down. So fast forward to a few weeks ago- I made the decision to leave my stable, corporate job. Telling my AWESOME boss and dear friend was probably one of the hardest things ever to do. Honestly as I drove out of the work parking lot for the last time, I was overcome with sadness, fear and relief. I balled my eyes out the whole way home in traffic.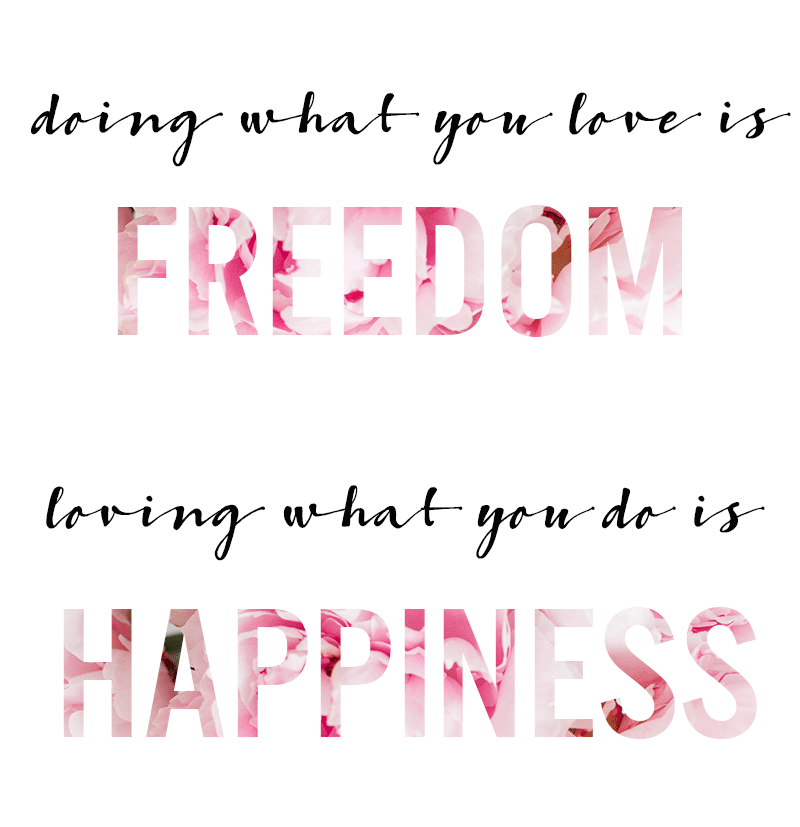 So with that being said, 2016 is the year of change. It is the year of impact! When pondering what my word of the year would be for 2016 I sat and thought really hard about what I wanted it to be. And then it came to me out of the blue, my word of the year was going to be "IMPACT". Soooooo since we are kicking off the first week of 2016, I am telling you, and hoping you will all hold me accountable- 2016 is the year I want to make an impact. Whether it be bringing you more fresh, creative and unique content on this blog, helping and assisting you to make a impact on the web with your branding and web design thanks to the new launch of MLL Design and Branding Studio, launching a new business venture with one of my dear, awesome blogging friends or just making an impact in life as a whole- I want to make an IMPACT!
My days are going to be a little different now, I am still trying to get use to not leaving the house at the crack of dawn to sit in traffic daily and I am learning how to sleep more than 5 hours a day. I promise I am going to get to used it really soon. When it comes to Makeup Life and Love, my goal is to always be honest and transparent with you guys, so while I have been MIA and lost- I promise to make up for it in 2016. Get ready for your daily dose of new content, tips and tricks as well as a few new introductions to this here blog as far as categories, and if I can get the courage and take the leap we just might be introducing a MLL YouTube channel- sitting debating on that idea! But if it happens, you all will be the first to know.
Seriously I just want to thank you all for being the most amazing readers. Thank you all for the comments, the tweets, the instagram likes and social media comments- seriously I am so appreciative and thankful for each and every single one of you. I just want you all to know you ROCK! With that being said, I should probably wrap this up before I start rambling + start tearing up as I write this again. If you are in the market for some new branding or aren't happy with your current web design- head over HERE and we can chat about changing the IMPACT  you'd like have on your readers and brand as a whole. Until then, I want you all to know 2016 is going to be a great year- TRUST ME!!!!