This post is sponsored by Poise Impressa. As always all thoughts and opinions are of my own! #TryImpressa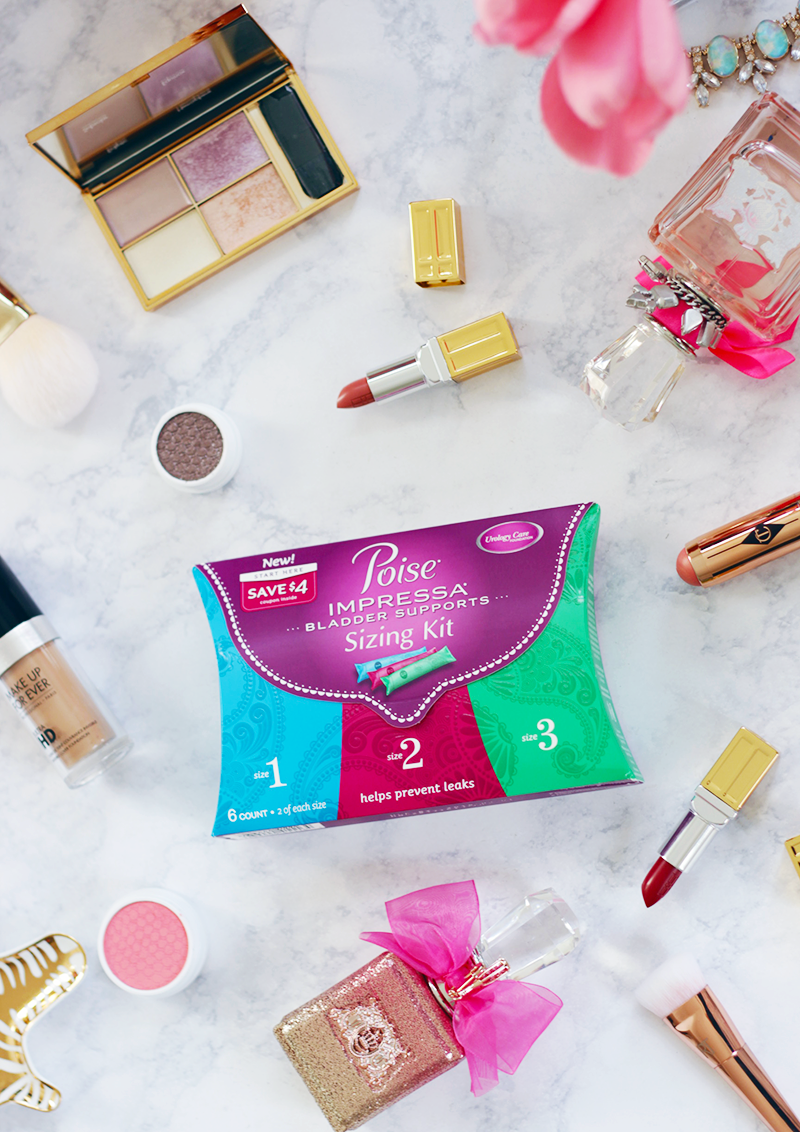 Let's talk really quick about something that is a bit of a uncomfortable territory. PEE! You are probably thinking 'WHY Jamie are we talking about PEE?' Well ladies, the reason we are talking about it today is because let's be honest- so many of us experience it. You know what I am talking about- you run, you sneeze, you laugh too hard- and voila you might tinkle a little bit. I know it can be a bit embarrassing but let's be honest- we all go through it at one point or another.  Trust me I am not judging by any means, and thanks to Poise Impressa,  there is a AWESOME solution…
When it comes to having a (SUI) otherwise known as a Stress Urinary Incontinence, life can be well- embarrassing! So many women out there constantly deal with the fear of laughing too hard, sneezing, running or even just hangin out with friends and family creating memories for the fear that a sneak attack of bladder leakage might happen.  Well ladies, Poise listened and came up with the most genius solution EVER- Introducing the new Poise Impressa ® Bladder Supports. The new Poise Impressa ® is a removable product that helps stop bladder leaks before they happen. The Poise Impressa ® is inserted into inserted into the vagina like a tampon to gently lift and give the urethra some support. This added support helps prevent any urine from leaking- yayyyyy!  The best thing about the Poise Impressa ® is that is was designed with your comfort in mind. The Poise Impressa ® is made of soft, flexible silicone enclosed in a  non-absorbent covering. Thanks to this new technology, using Poise Impressa ® has given 9 out of 10 women the confidence and freedom to enjoy life to the fullest.  Just think NO more crossing your legs when you sneeze or laugh to hard.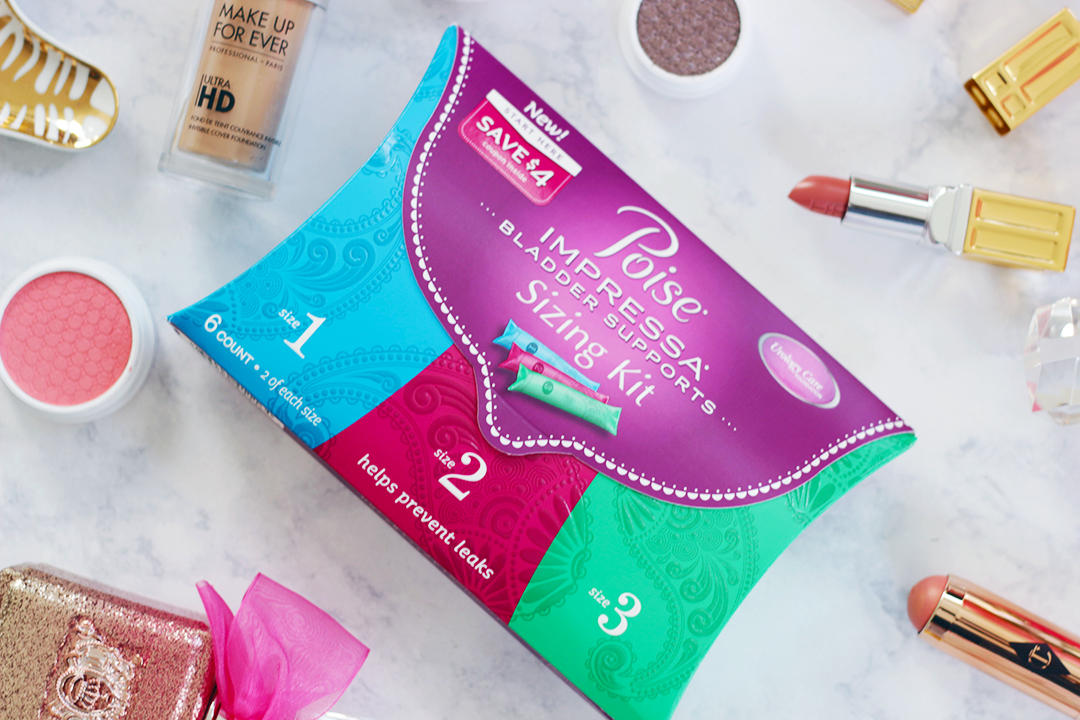 Want to know where to get this new amazing item? Head to your local Walmart and go to the sacred aisle- you know the one with all the feminine hygiene items.  But never fear, trust me you will see plenty of others in the same section reaching for the same item. Unsure of where to start size wise for the Poise Impressa® ? Grab the Poise Impressa ® Bladder Supports Sizing Kit. Enclosed in this little miracle working kit are 6 Poise Impressa ® Bladder Supports: two Size 1, two Size 2 and two Size 3.  This helps you get the opportunity to try the Size 1 first a few times, before seeking out a larger size.  If it isn't comfortable or you still find that you have a little leakage then head to Size 2 and then on to Size 3 if needed. Once you find your perfect size, then you can head back to Walmart with the enclosed $4.00 coupon so you can grab the right size for yourself.
[bctt tweet=" #ad Ladies reclaim life and make memories without fear of leakage thanks to #TryImpressa now @Walmart "]
Seriously ladies if you experience leakage when you play sports, are tickled, laugh too hard or are trying to get fit and dribble a bit while you run, then you are NOT alone. Whether you pushed for hours in labor to deliver your precious bundle of joy, or your like me and had a fibroid surgery and are left with a bit of Stress Urinary Incontinence (SUI) then Poise Impressa® is for you. If you are tired of feeling embarrassed and are looking for more freedom, then you'll want to head to Walmart NOW and grab a sizing kit today. For more information on Poise Impressa® Bladder Supports you can also visit their FAQ page HERE.  So laugh, cry, tickle and enjoy life to fullest ladies, Poise Impressa®  has you covered…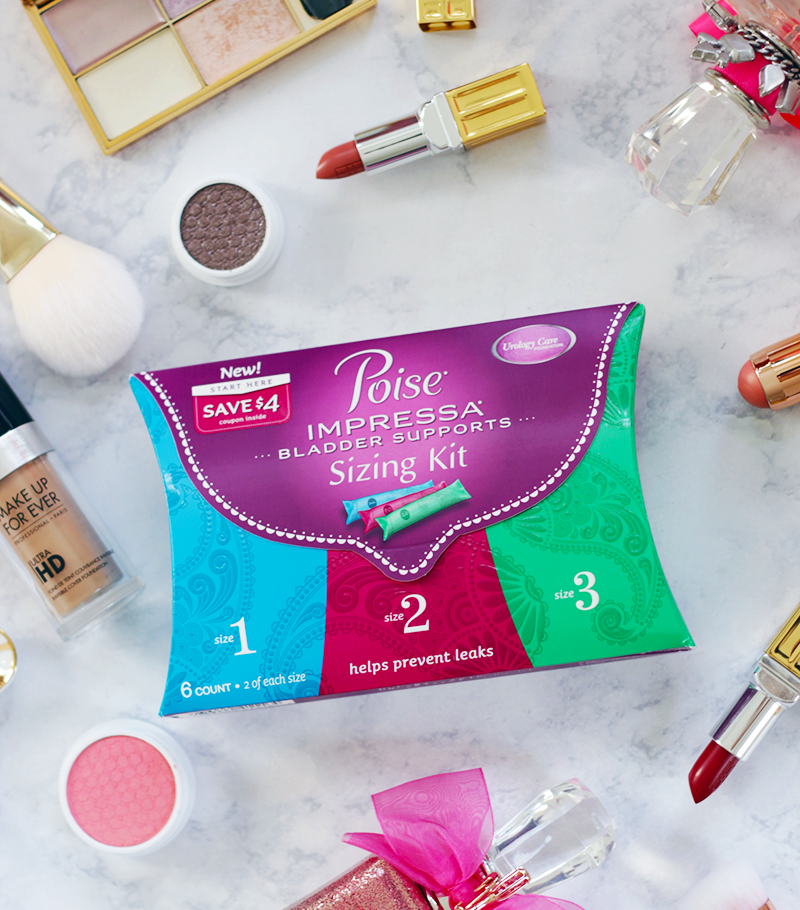 Have you tried the Poise Impressa®? If so, what are your thoughts? Let me know in the comments below..
[ReviewDisclaimer]