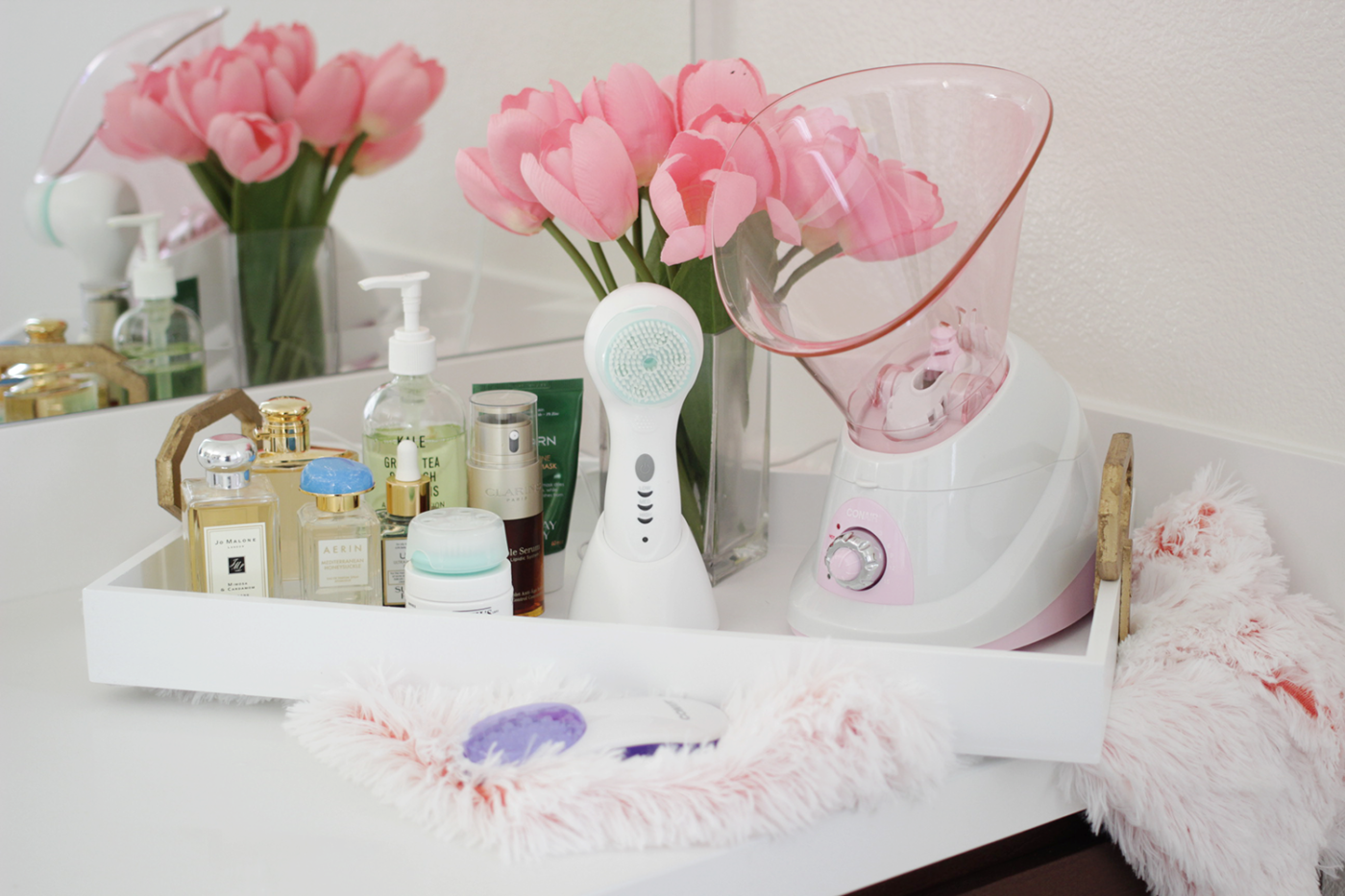 Like any beauty junkie my physical approach to beauty used to be products, products, and more products. However, as I enter my mid 30's I am all about the skin and taking the best care of it I can. Since we are spending more time at home right now due to Stay At Home Orders, I feel this Easy DIY At Home Facial is the perfect way to kick start your skincare routine in high gear…
Fast Facts
SKIN TYPENormal to Combination Skin that can also tend to be a little breakout-prone specifically during the time of the month!
THINGS YOU'LL NEED:Facial Steamer
Cleansing Brush
Favorite Cleanser
Favorite Toner
Favorite Serum
Favorite Moisturizer / Facial Oil
Favorite SPF
** Favorite Mask
** Favorite Exfoliator
As we have all established previously here in this post I am basically skincare obsessed! I mean in all honesty, it might be a borderline addiction. For some people shoes and purses make them happy, for me it is finding a great array of skincare products and gadgets (don't mind me I am on the quest for the fountain of youth and want to look forever 25! *wink wink*). Recently I partnered up with Conair and gave the Conair True Glow Sonic Facial Brush a whirl. While I was a bit iffy at first after a horrific breakout experience with a facial brush, I have to say this one has completely changed my mind and the way I currently am doing my skincare.
So ladies, let's chat for a minute about Facials! Do you do them? Do you love them? Not a fan? If I am being real, while the original thought of someone touching my face used to be weird. I have to admit this Easy At Home Facial is making major skincare breakthroughs for me. So in my honest opinion regardless of your age, ANYONE can benefit from a facial whether professional or a simple at home version.
Now you are probably sitting there thinking to yourself- 'Well what if I multi-mask once a week? Isn't that good enough'? The short answer- NO! There is more to an at home facial then the good old St. Ives Apricot Scrub or Queen Helene Mint Julep Mask. In fact, trust me once you see the awesome yet SUPER affordable products I have been using to achieve that salon quality facial in the comfort of my home you are going to RUN and snag these products ASAP. After one use, you'll be wondering why you haven't been doing this more often (I know I sure did).
So shall we get started?
 First things, first- RELAX! Trust me take this time to give yourself a break from reality and REALLY pamper yourself. Enjoy the process, it will be worth it as you get your "I woke up like this glow" a la Beyonce.
EASY AT HOME FACIAL STEPS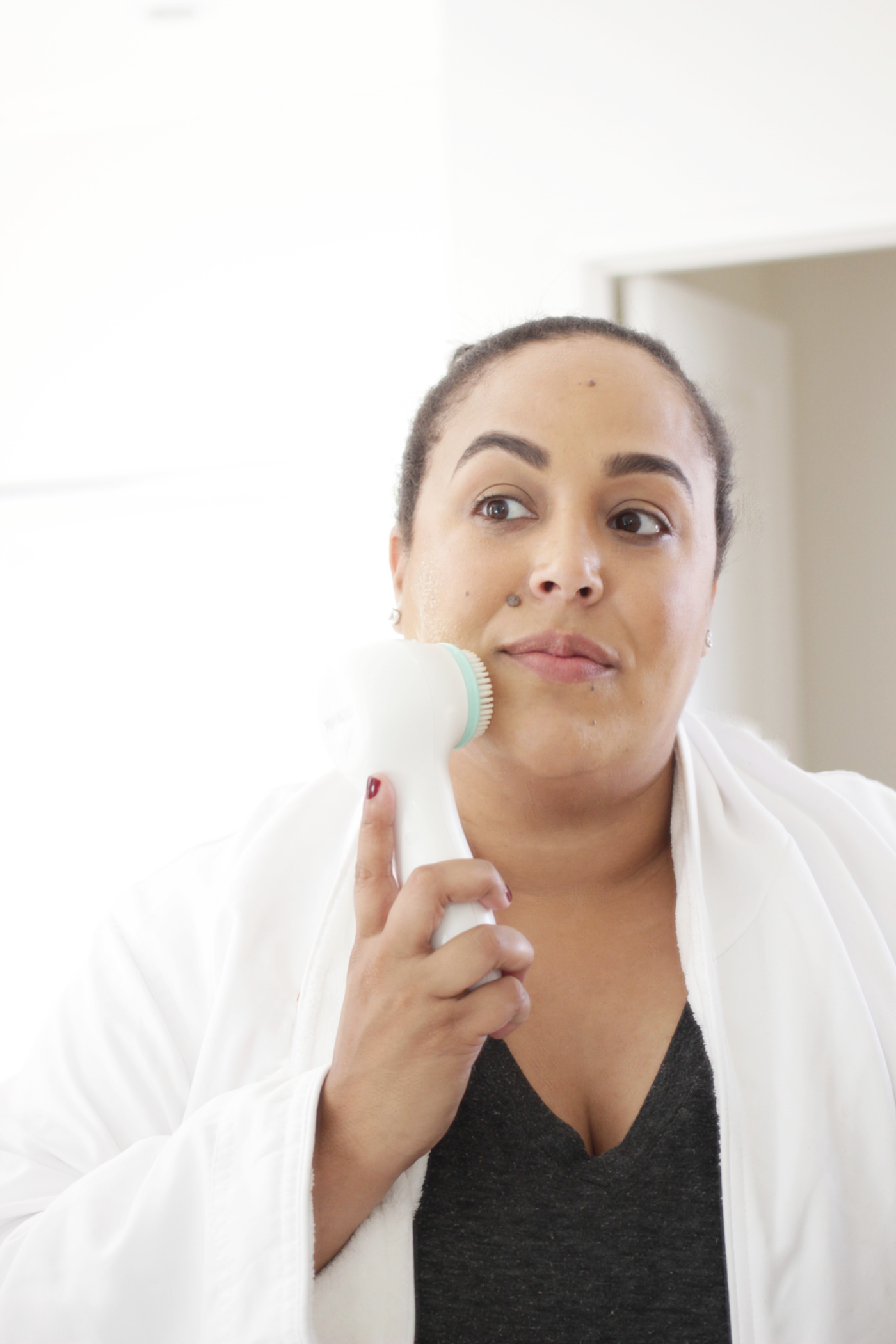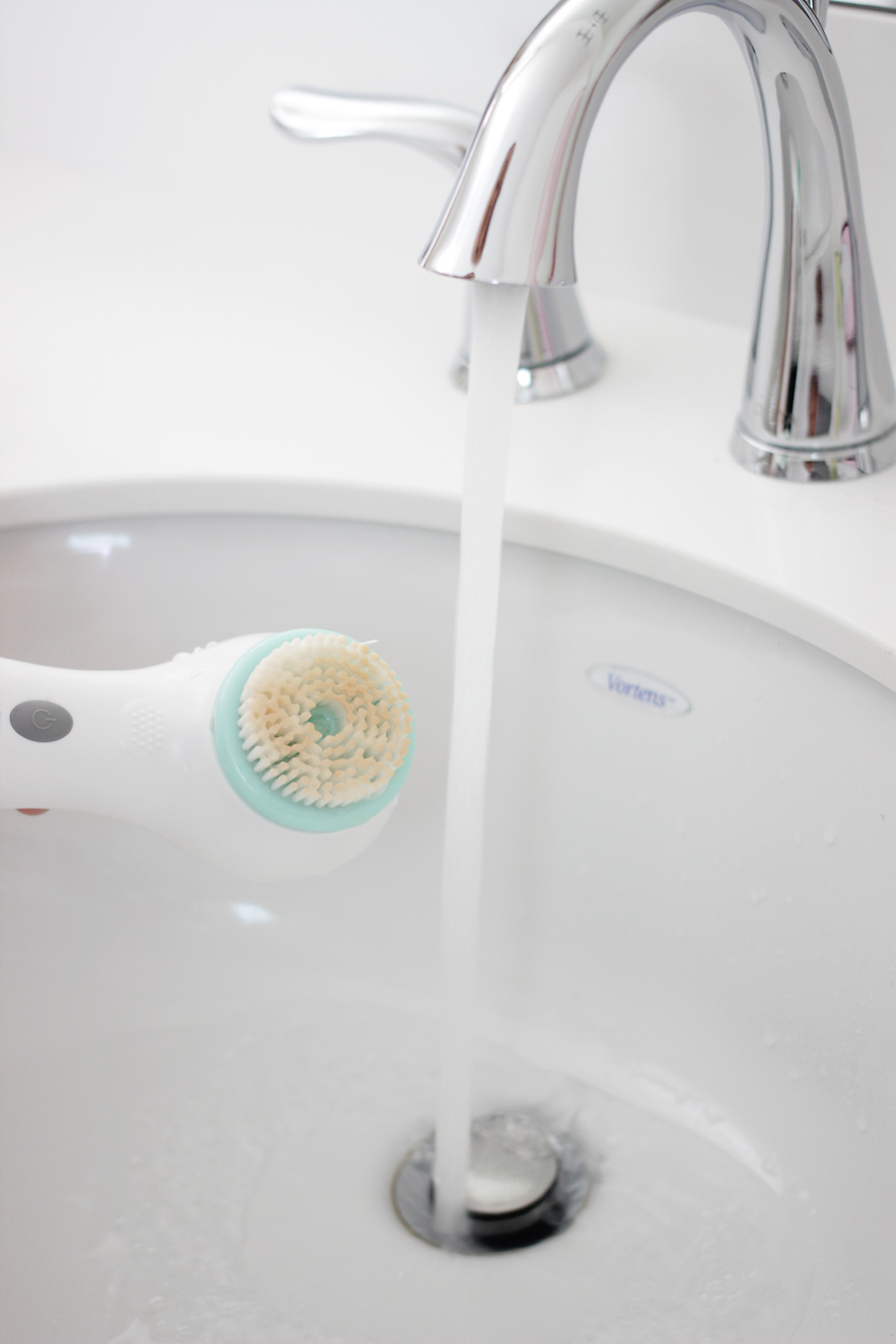 STEP 1 // CLEANSE THE SKIN
Cleansing the skin is SUPER important as makeup and environmental pollution are the ultimate barrier between the skin and any treatment (think serums, etc). So make sure you are cleansing the skin. For this I have been reaching for my Conair True Glow Sonic Facial Cleansing Brush. I am LOVING this brush more and more each time I use it (both day and night) but especially when I am giving myself an at home facial. This brush is amazing because the sonic technology power that this brush has gives you 300 oscillations per second to remove makeup and dirt from your pores all without irritation. Like I said before- GAME CHANGER! It also is proven to be:
2X more effective than using an everyday cleanser alone
Helps visibly reduce pore size by 30%
Reduces redness by 30%
Gives you a 98% removal of environmental toxins
Also helps reduce areas of dry skin, oily patches, and visible blemishes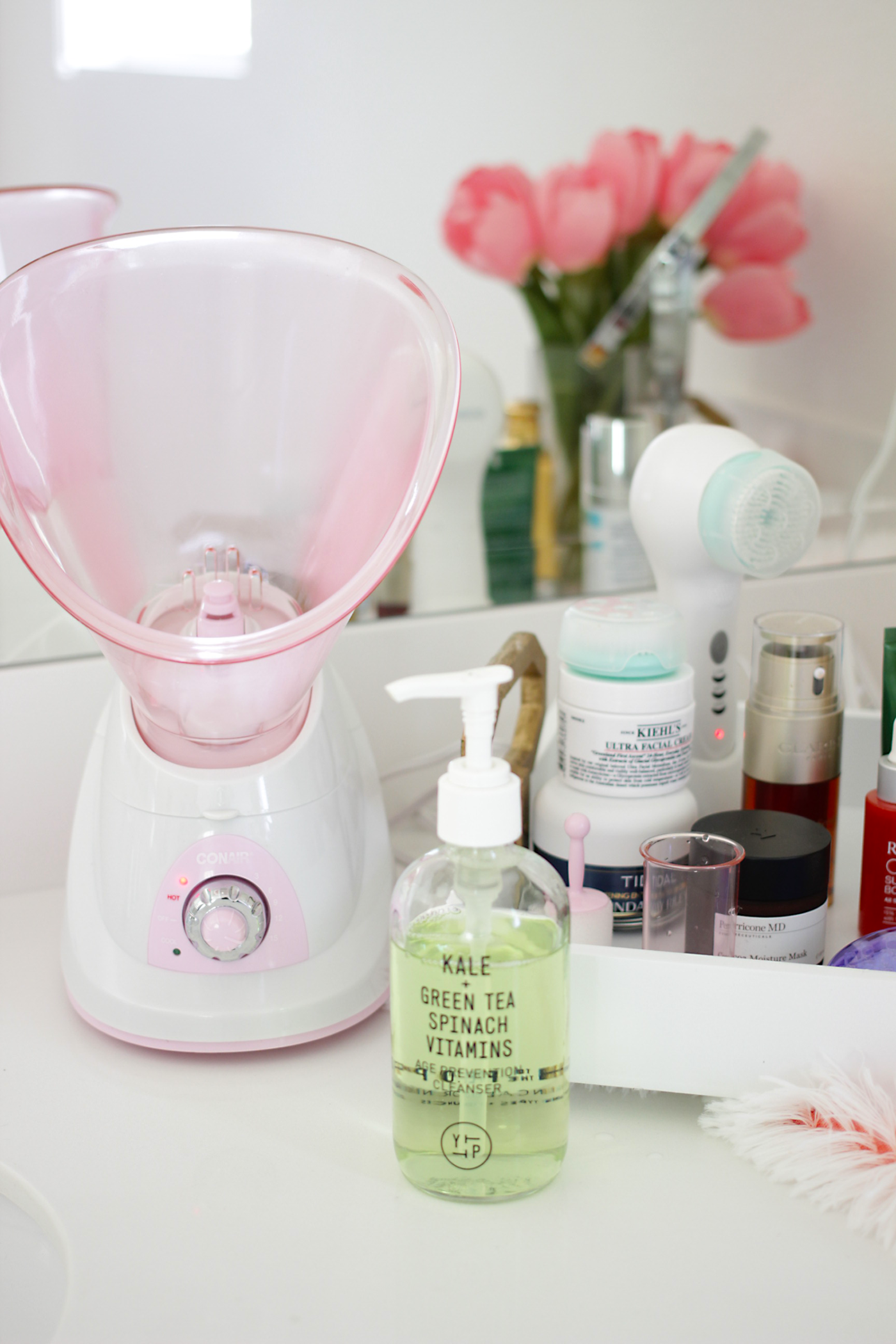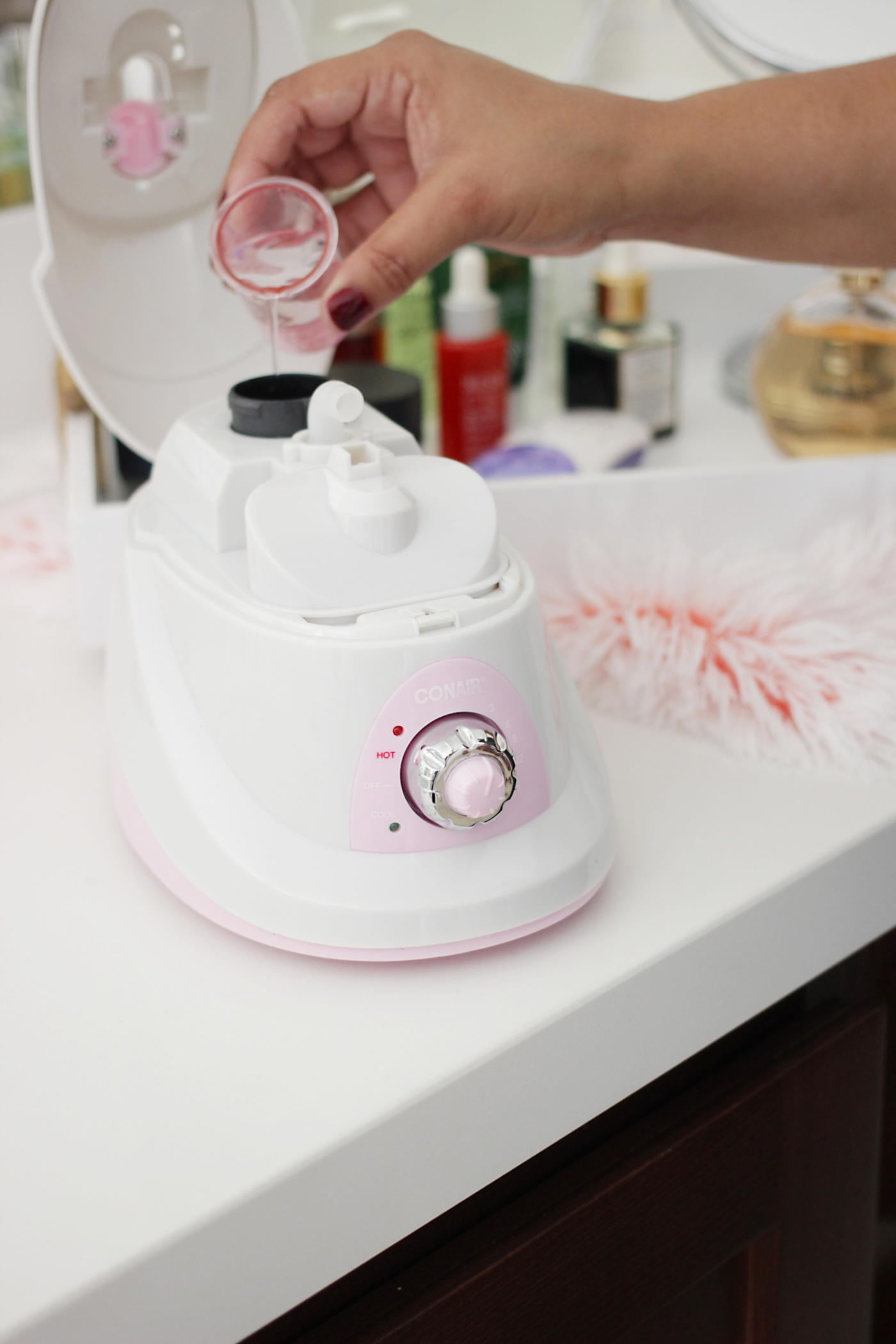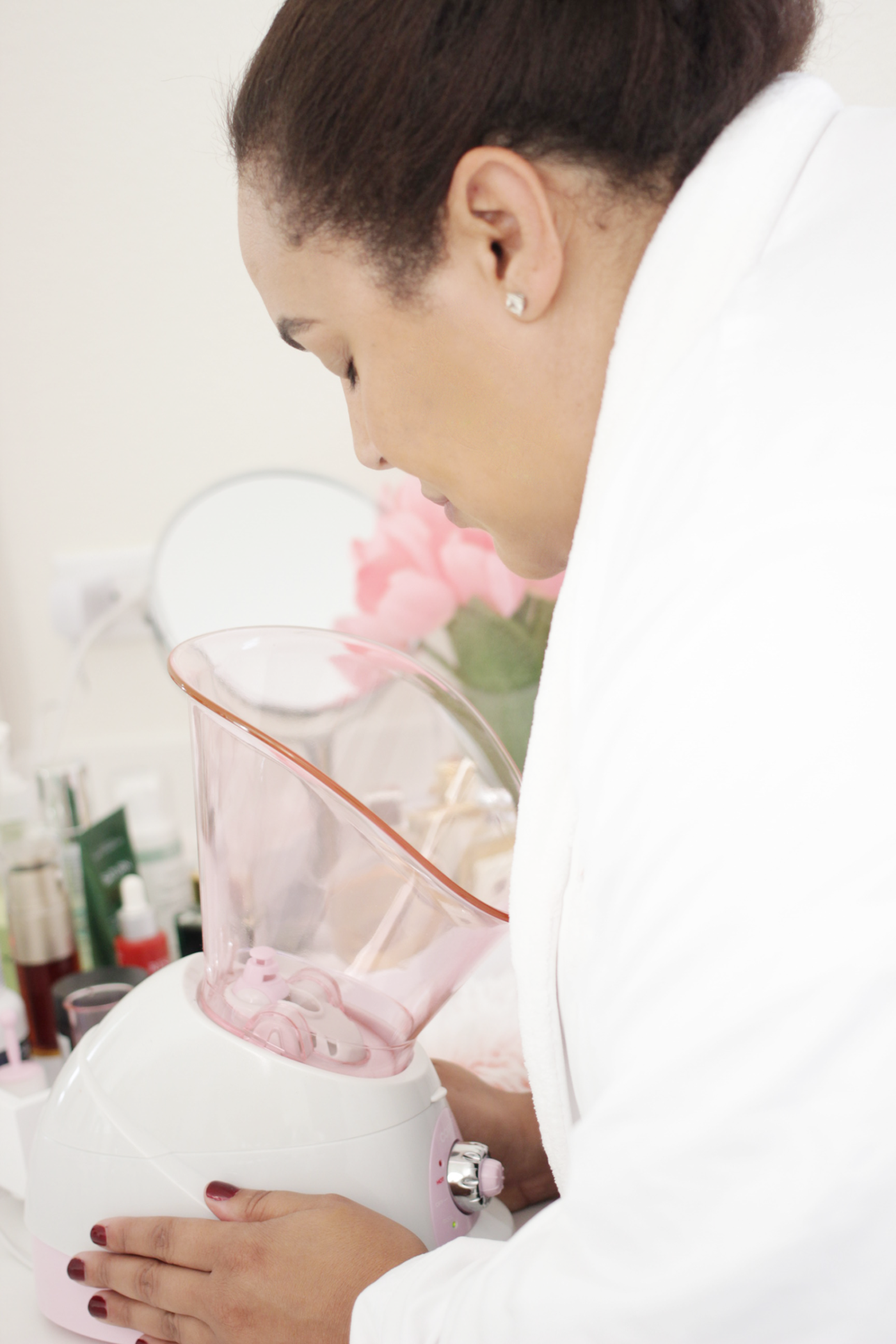 STEP 2 // STEAM IT UP
Steaming is a MAJOR step in a facial. Steaming helps open your skin's pores and make them more receptive to treatments (masks, serums, etc); it also helps make your skin supple and plump. I have been reaching for the Conair True Glow Warm Steam/Cool Mist Facial Sauna, and let me tell you I am HOOKED! This exclusive two steam facial sauna is amazing as it :
Uses warm water to help enhance the overall skin tone and elasticity to open your pores to prepare your skin
It also uses Cool Mist (which not many home steamers do both) to help close your pores
The thing I love the most about this facial steamer is that besides it being SUPER affordable it has both functions AND a timer. You can set the steam to 3,6,9, 12, and 15 minutes to help give you the most relaxing steam in the comfort of your home. It also helps when used regularly in your skincare routine to hydrate the skin, diminish the appearance of aging and damage from the sun and dry environmental conditions. I am telling you- the entire Conair True Glow I have tried so far is SUPER good.
 
STEP 3 // TREATMENTS
For this step, I like the alternate between a few depending on how my skin is feeling at the moment. If I am feeling dull and congested I usually will opt for a light peel like this one or this one. If I am feeling just lackluster and need a nice pick me up or a detoxing I will opt for a mask. I love this one to help with radiance // this one or this one to help with detoxifying // this one if I need a bit more hydration in my skin // and this one to help with overall skin tone.
STEP 4 // ADD-ONS
This step is optional overall but it is always nice to throw in a few pamper moments for areas like the lips and the eyes. I often opt for a great lip mask followed with a hydrating lip treatment oil and usually, for the eyes I do my favorite eye gels followed by an eye cream.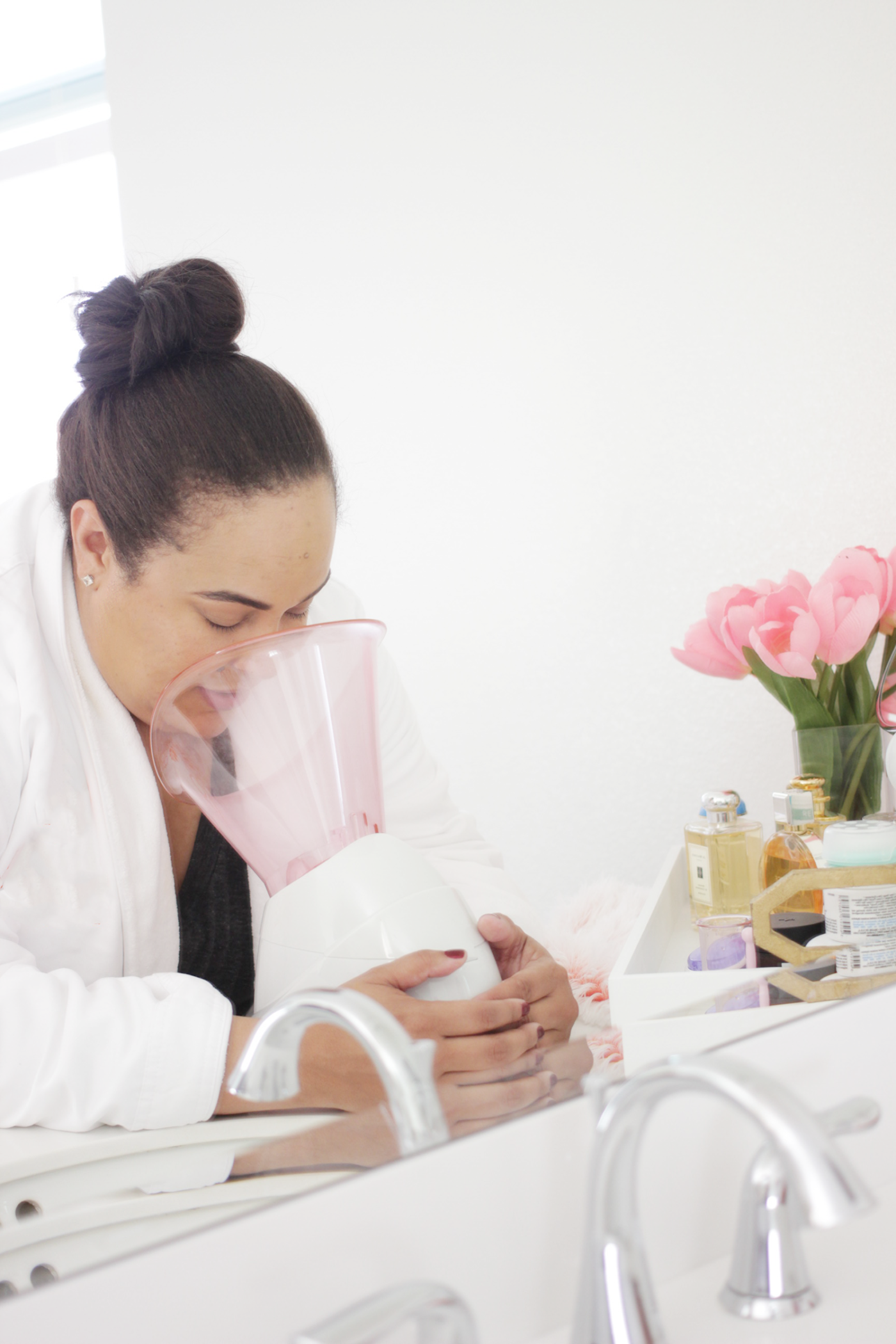 STEP 5 // MOISTURIZE THE SKIN
The last step in an at home facial is MOISTURIZE the skin. After all the amazingness you just put your skin through you need to lock it all in with a great moisturizer. I am a huge fan of this one and this one and if I REALLY need more moisture I also add this facial oil, this facial oil or this facial oil to my moisturizer to give it a bit more oomph. While putting on my moisturizer I try to do a facial massage for about 1-2 minutes and work the moisturizer into both my face and neck (DON'T forget the neck).
And voila! Simple, easy and quick 5 steps to a perfect At Home Facial.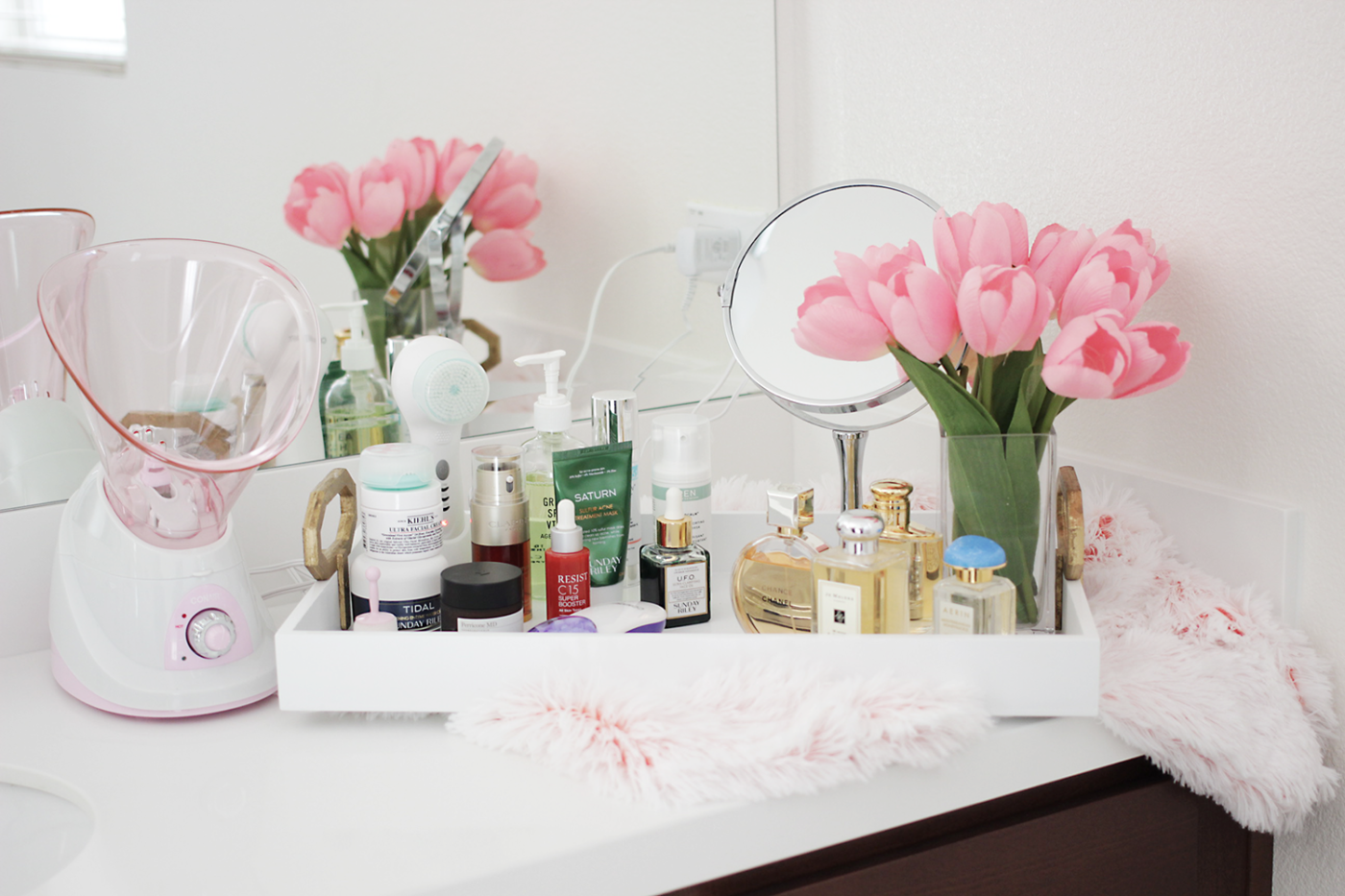 I have to admit since adding the Conair True Glow products to my weekly routine and the Conair True Glow Sonic Facial Brush to my daily routine, I am OBSESSED with how my skin is feeling and looking. Not only am I seeing less breakouts but I also am seeing an overall vibrant complexion and I LOVE IT! Pretty soon I WILL be feeling comfortable enough to actually venture outside without makeup! The best part- ALL of these products are SUPER affordable (your checkbook will be pleased) and will make the perfect gift under the tree this holiday season.

// FINAL THOUGHTS //
You NEED these products. Not only will your skin thank you but you know the saying- "beauty is skin deep" well I have to tell you these products help give you the confidence needed to "love the skin you are in".
PIN IT NOW, READ LATER: 

Today's post is sponsored by Conair True Glow®! As always all thoughts and opinions are my own! #TrueGlow #SkincareEquality
Conair Cleansing Brush Conair True Glow Conair True Glow Sonic Facial Cleansing Brush True Glow Cleansing Brush